Singapore seriously blew my mind! 
I've never been a city girl but this is a city I fell in love with and I am sure it has a little something for everyone…
It is the KING PIN of South East Asia with a population of around 5 million… The country is so small that you can drive from one end to the other within the hour. Celebrating it's 50th year of independence this year, Singapore truly is a unique place that you need to visit, and here's why…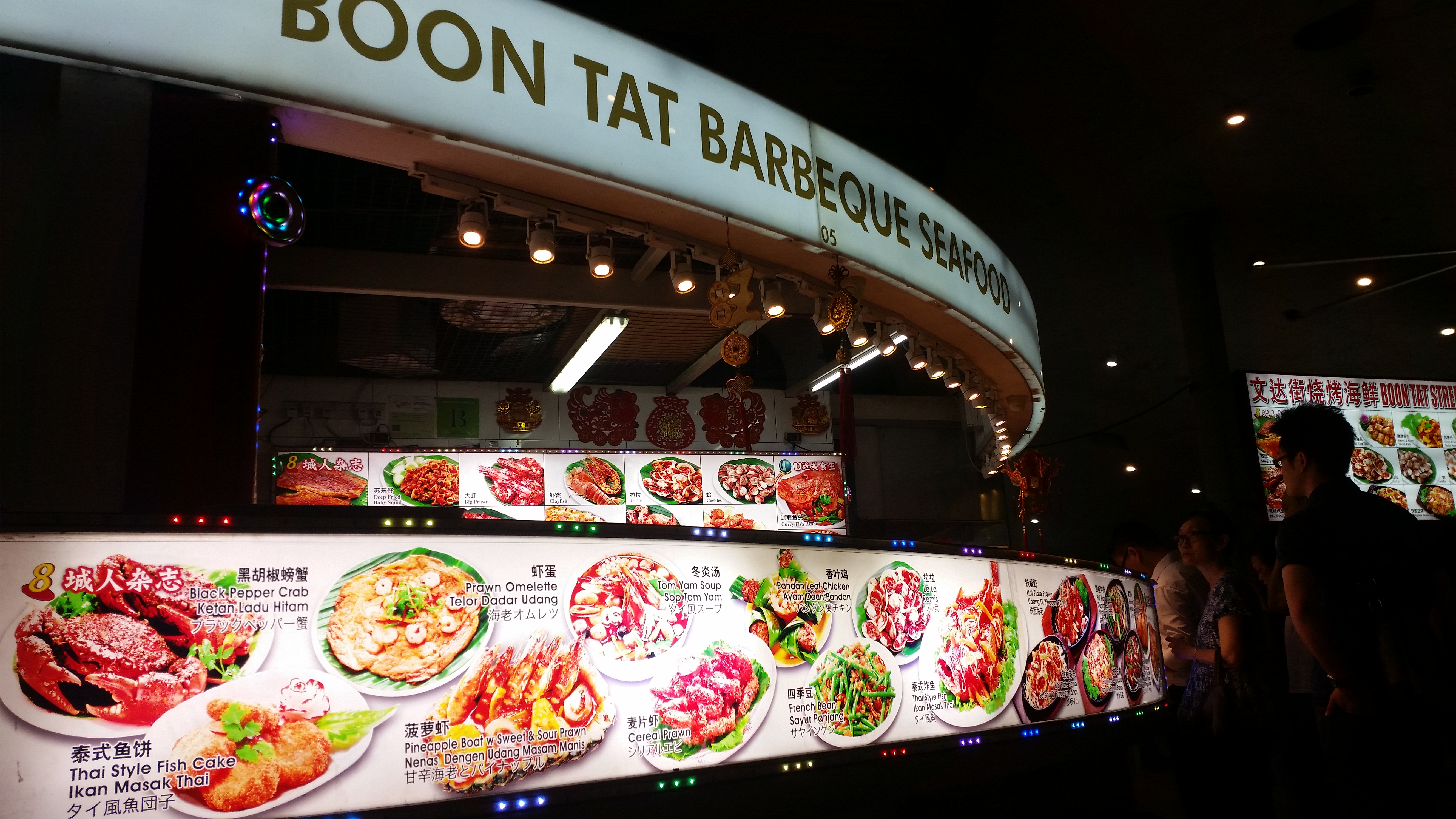 Food:
Of course the first thing on the list is food… And in Singapore you will find a bit of everything.
Indian, Thai, Italian, Western, Chinese, Malay, Vietnamese, Swiss, EVERYTHING. There's funky food joints scattered everywhere and countless malls with international food courts. If you really want to get local, find the nearest Hawker Center. This is where you will find cheap authentic food in a local atmosphere.
Singapore is known to be a little hefty on the pockets so if you are on a tight budget and worried about spending an arm and a leg on a nice meal, just look a little harder. We found great places from walking down random alleyways.
Safety:
Singapore's crime rate is crazy low! Everyone just seems so disciplined and not surprising since they still use the good old corporal punishment of caning…But serious, as a female I would feel perfectly safe walking around alone during the night. This might be due to the fact that alcohol is crazy expensive so less people are getting drunk and causing trouble… Either way, keep it up Singapore!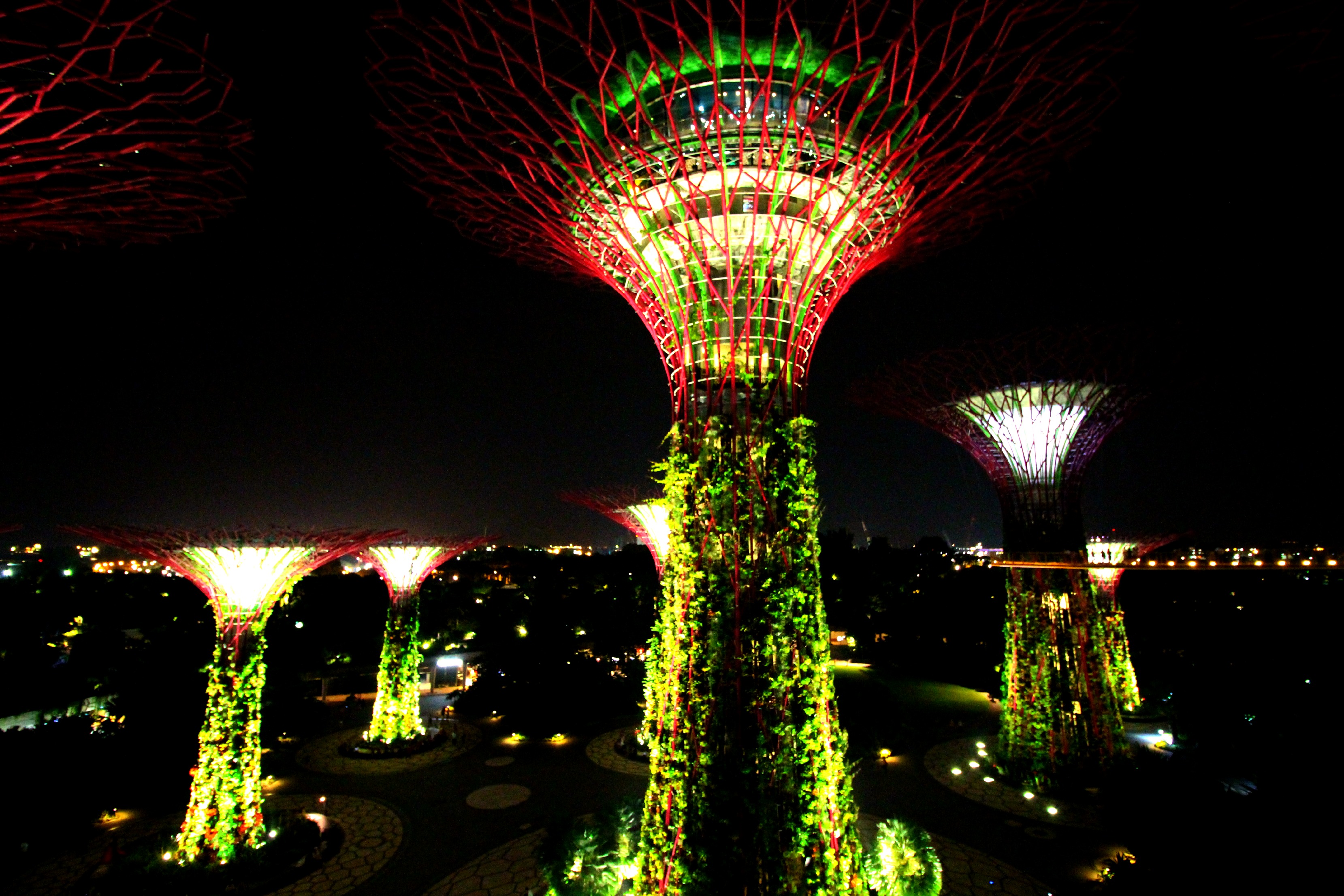 Things To Do:
We were in Singapore for 7 days but could have easily stayed longer and filled our days up with activities. One of my favourite things was just simply walking down Orchard Road… The atmosphere on this main street is amazing and the best part is.. it's free! Also the shopping in Singapore is next level… Every few minutes you will come across a mall that boasts a casual 7 stories. Oh and there's a floating Louis Vuitton store (wtf!?).
There's also the main tourist attractions like the Super Trees, Singapore Flyer, and Sentosa Island all of which I recommend checking out. 
Easy To Get Around:
Taxis, Uber, trains, buses, walking… It's all easy. Singapore's train system is quite simple to navigate especially with an EZ-Link card. You just load the money on and swipe and go. Uber is also going strong and we never had to wait very long to get a pick up and taxis are everywhere if you need them too. But what better way to get to know the place than walking the streets! The streets of Singapore City are meticulously clean and for a city there is surprisingly a lot of greenery, making the walk quite enjoyable. Plus, the architecture of the place is draw dropping so you want to get out and take it all in…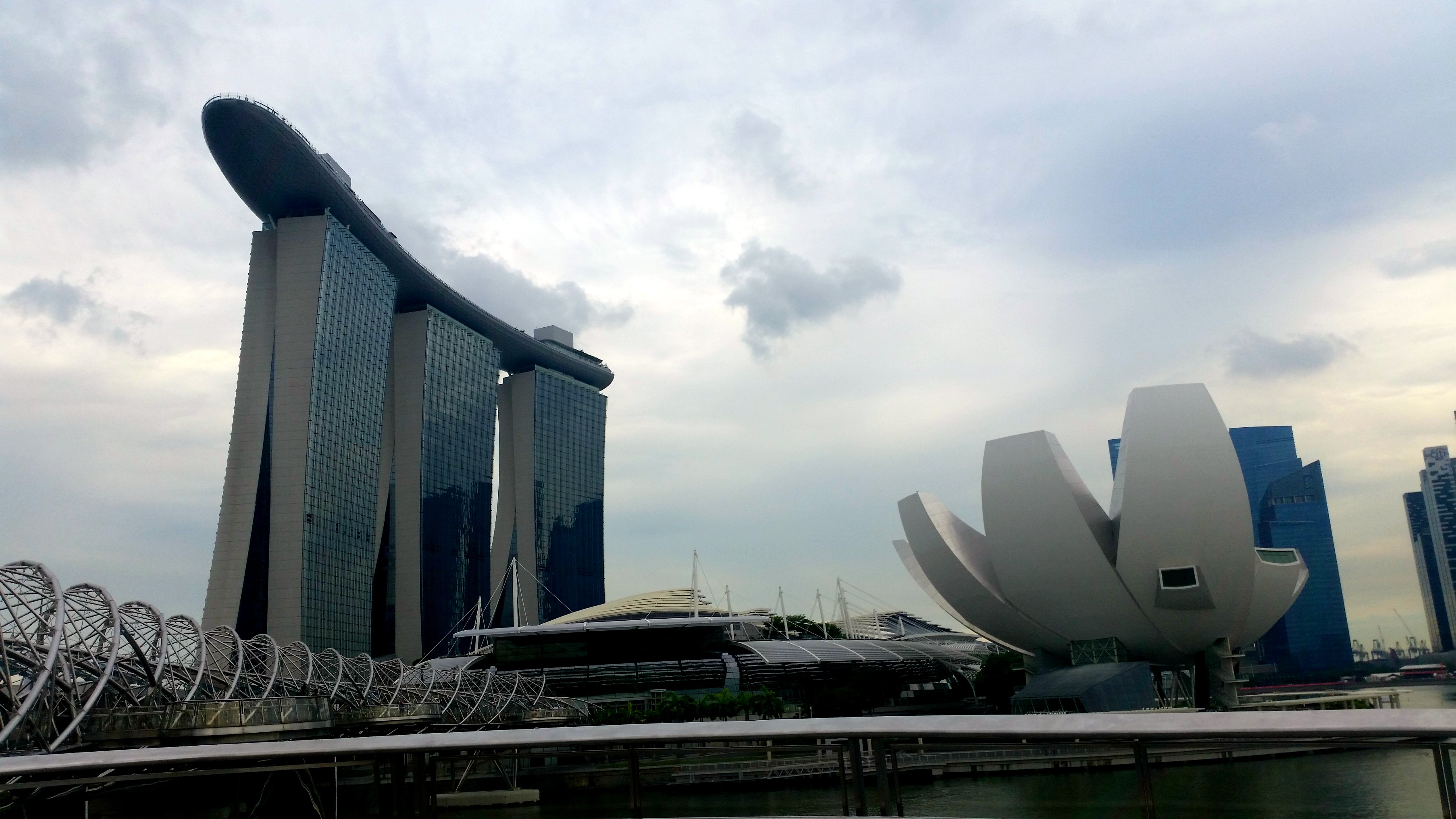 The Extravaganza:
Oh the extravaganza that is Singapore… If there is one word to describe the city as a whole, it's 'BOSS'.
High rise after high rise, a giant Ferris wheel bigger than the London Eye, Merlions, a DNA bridge… And of course the hotel consisting of 3 high rise buildings holding up a mother of a ship. Why? Because they can!
But the great thing is that among all this modern architecture, is a country still strong in tradition and culture and a country that embraces diversity.. Hence why Singapore is a cultural melting pot. 
If you ever get the opportunity to visit Singapore, take it! It truly is one place you have to experience for yourself…
PIN IT: