What to do in Bruges?
Like I said in my Brussels post, I absolutely fell in love with Belgium!
And Bruges played a big part in this unexpected love affair.
If you haven't heard of Bruges before, it can be summed up as an alternative to Venice; due to several canals running through the city.
Now, I haven't actually been to Venice yet, but many people say to go to Bruges instead of Venice… And with the amazing reputation Venice has, that's a pretty big deal!
Here is where we decided to spend Nate's birthday. And it didn't let us down! And similar to Brussels, don't expect to stick to a diet here. It's even harder than Brussels. Every second store is either a chocolate shop, a waffle shop, or a gelato shop. Or maybe all three rolled into one!… Mmmm now that sounds extra delicious!
Anyways, here's the low down on our time here; including where we stayed and what to do in Bruges.
Bruges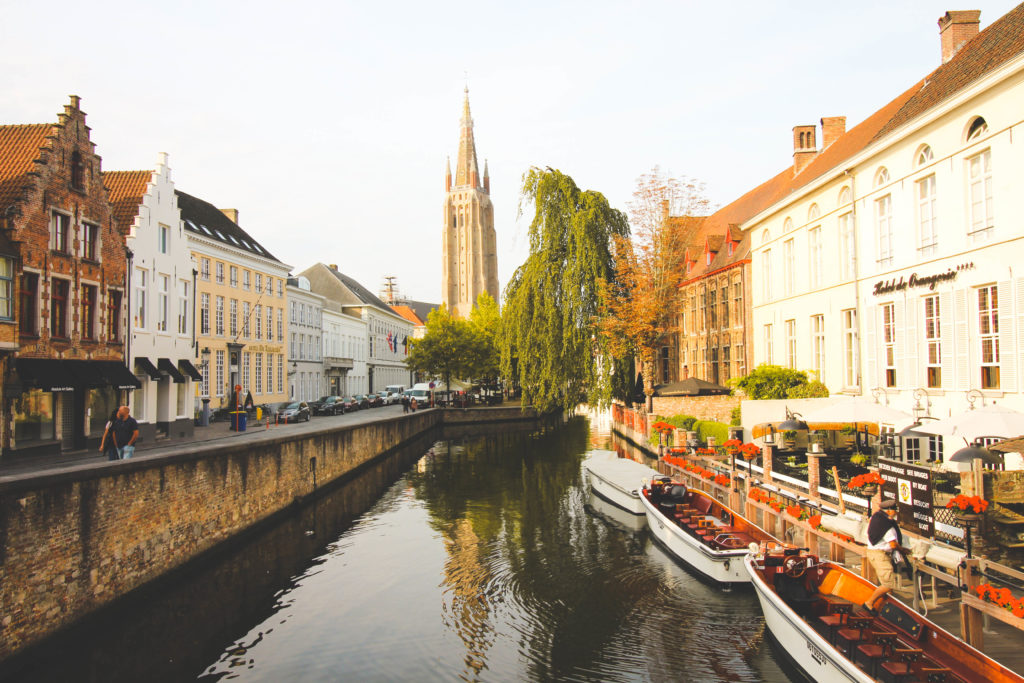 Accommodation
We stayed at the Martin's Hotel for our first 4 nights. This one is right next to the main town square. It's actually right behind the Belfry Tower (Bruges main tower and attraction). The staff here were nice and the room was modern and comfortable. I do recommend it as one option.
Another option is Hotel Koffieboontje. We stayed here for one impromptu night because we missed our bus to London. Our room here was much larger than the one in Martin's Hotel, and it came with free breakfast (I'm a sucker for free food haha!). This is also right next to the Belfry tower and main square.
A tip to decrease accommodation cost is to try not to visit Bruges during the weekend. This town can get very busy, and many people from neighbouring cities and countries come and spend a weekend here; which hikes up the hotel prices.
What To Do In Bruges
Canal Boat Ride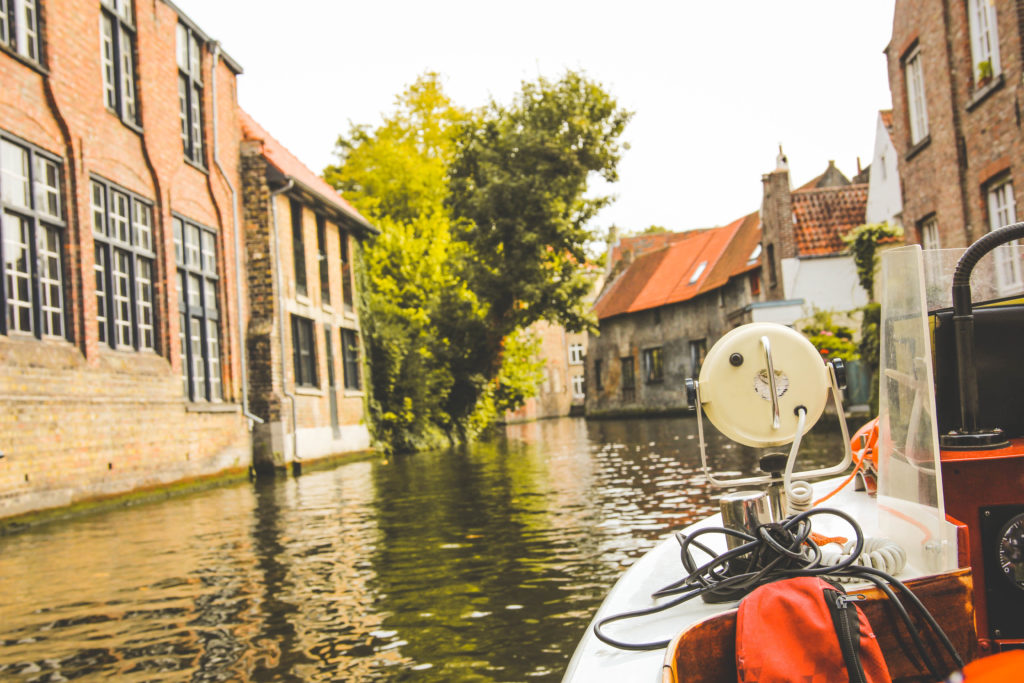 For only 8 Euro per person you can take a half hour boat ride through Bruges canals! This is such good value in my opinion and it's definitely something to put on your list. These tours start at various points of the canals around the city. You're bound to bump into them when walking around. You'll want to do this once the sun has come up far enough over the buildings, so the city is well lit up. Otherwise the colours will look a little dull.
Market Square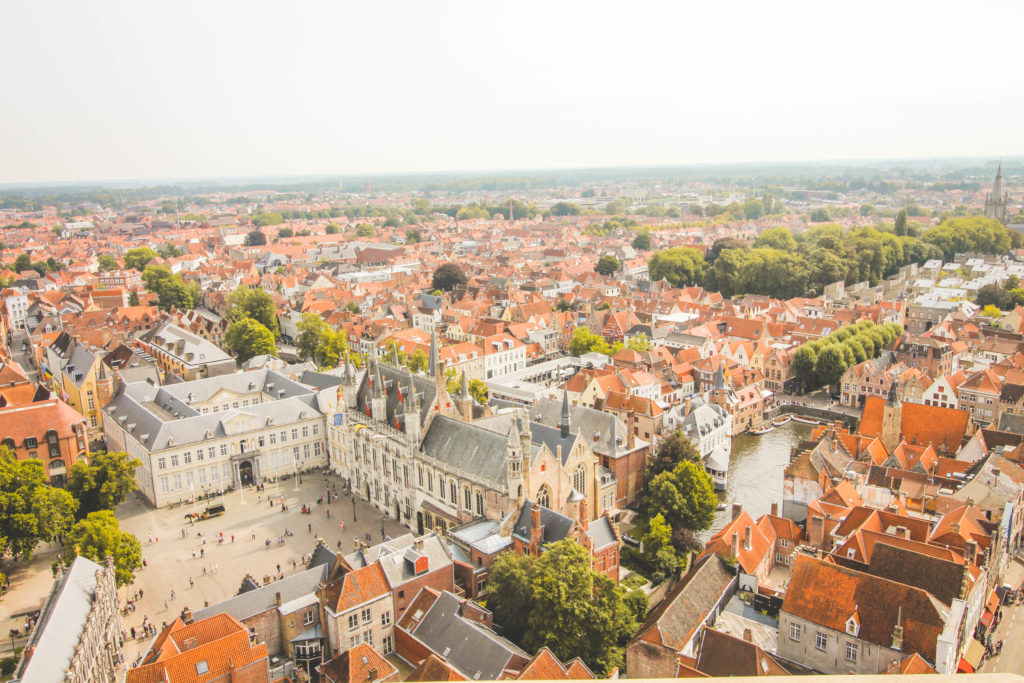 This market square is smack bang in the middle of town. It reminds me of Brussels Grand Place… Except perhaps less grand. Here is where the Belfry Tower is, and where you can take a horse ride around the town. The square is surrounded by restaurants, cafes, shops, and museums; making it the perfect place to people watch!
Climb The Belfry Tower
The Belfry Tower is the staple of Bruges! For 10 Euro per person you can climb all the way to the top of the tower and see the bells ring every 15 minutes. The bells in this tower are seriously impressive. And you can learn all about the history of the tower and how it's evolved over the years. This is also where you'll get the best views over Bruges.
Brewery Tour (De Halve Maan)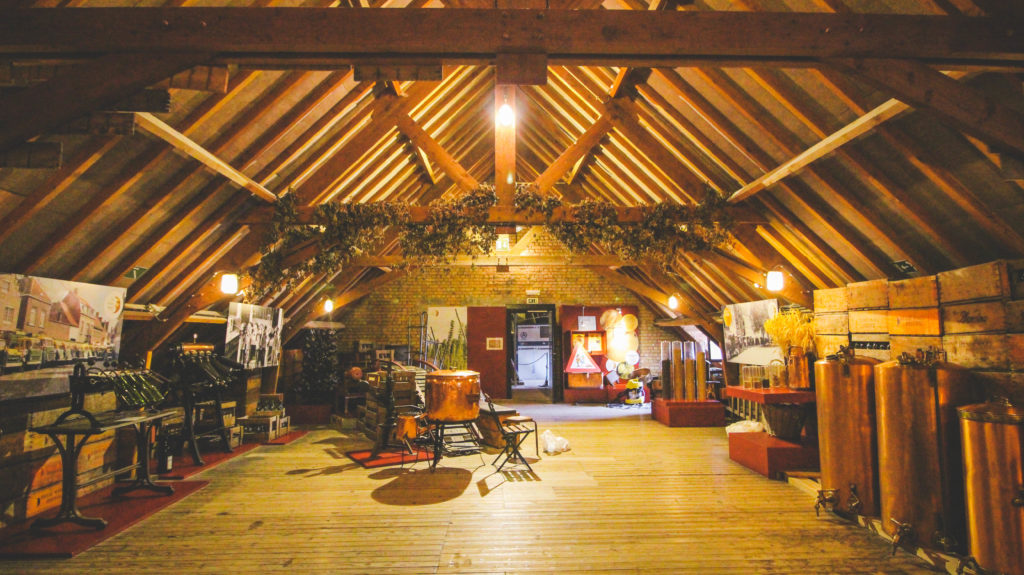 We took a brewery tour through the De Halve Maan brewery. It's right in town, making it easy to get to. Plus they run on the hour every hour. It costs 8.50 Euro per person which includes the tour and a beer at the end. This was the first brewery tour I've ever been on and I found it super interesting to learn how the brewing of beer has changed over the years. This was one of the oldest breweries in Bruges and its all family owned. So you learn all about the evolution of the brewing and how they did it back in the day.
Hap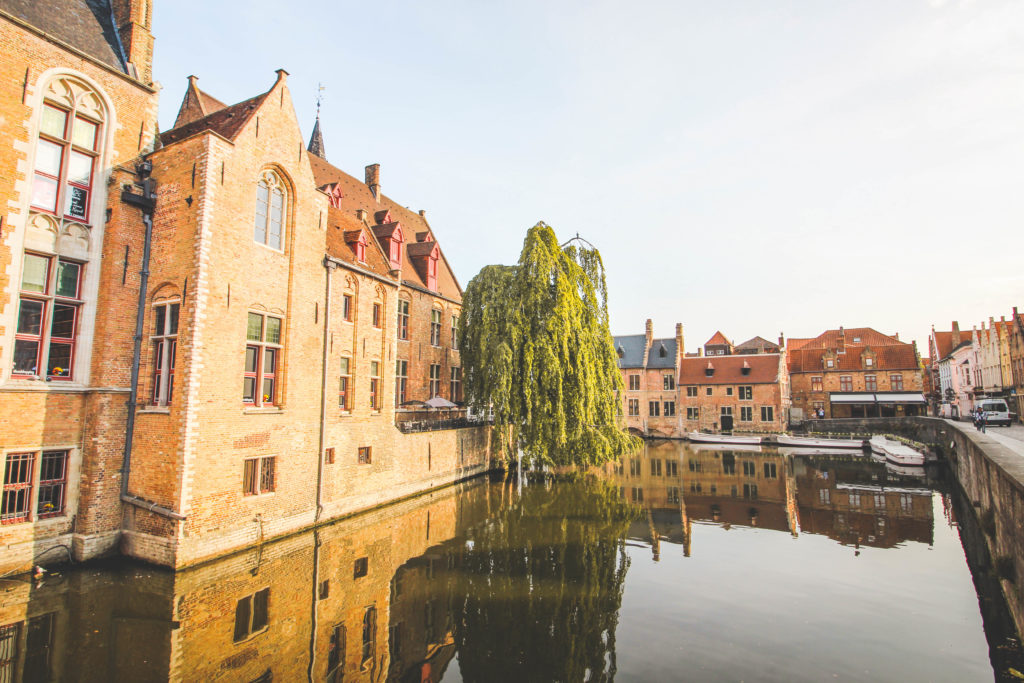 As I mentioned before, it's hard to find healthy food in Bruges. At least for a reasonable price anyways. So when we HAPpend upon Hap, it became our best find in Bruges. Here they have awesome fresh juices, salads, and fresh bagels. All so delicious. Once finding this place, we came here like twice a day haha. This can be a little tough to find as it is in some small mall area. But it comes up in Google Maps if you search for it.
Waffles, Chocolates, and Gelato
Because Belgium…. Does anything more need to be said?
Wander Around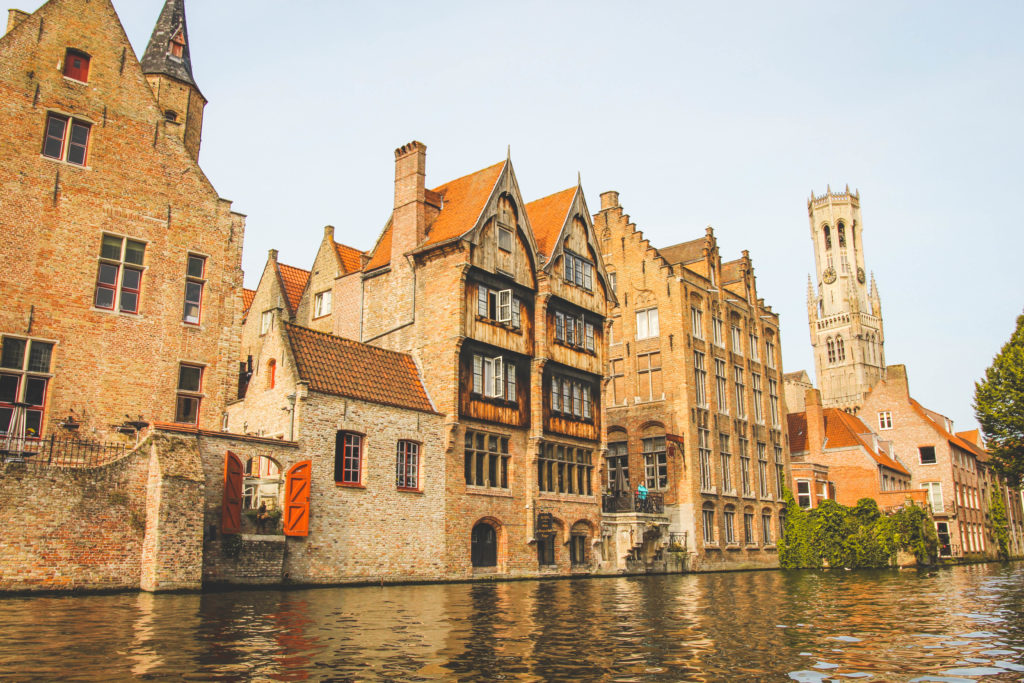 Remember there's more to Bruges than the Belfry Tower and Market Square. Spend an hour or a quiet morning walking around the town. Take the back roads and get lost. You'll find you get to escape the crowds without having to forfeit the pretty spots!