Where are you from? Tell us a bit about yourself…
My name is Martina and I live in London. I love traveling, discovering new places, new cultures, meeting new people and learning about their way of life. When I was young I used to travel a lot with my parents but only around Europe.
By now I've already made my way around 5 continents, but the list of places I would like to visit is still getting longer and longer.

When and where did you start off on your journey?
I would consider Hong Kong to be the place that started it all off. It was my first time in Asia and I didn't know what to expect. From the moment I stepped out of the airport I knew it was gonna be awesome.
Everything was so new to me, it was so exciting, a whole new world opened up to me. I have returned to Hong Kong a few times since and every time there was something new to discover.

What's your one dream location to visit (whether you've already been there or not).
I dream about visiting lots of very different places and all of them are equally exciting so can't really pick just one.
It'd be great if I could visit Mongolia, Lake Baikal when it's frozen, Sri Lanka, Japan, China, Hawaii, Amazon forest, Peru, Patagonia…I really wish I could travel everywhere.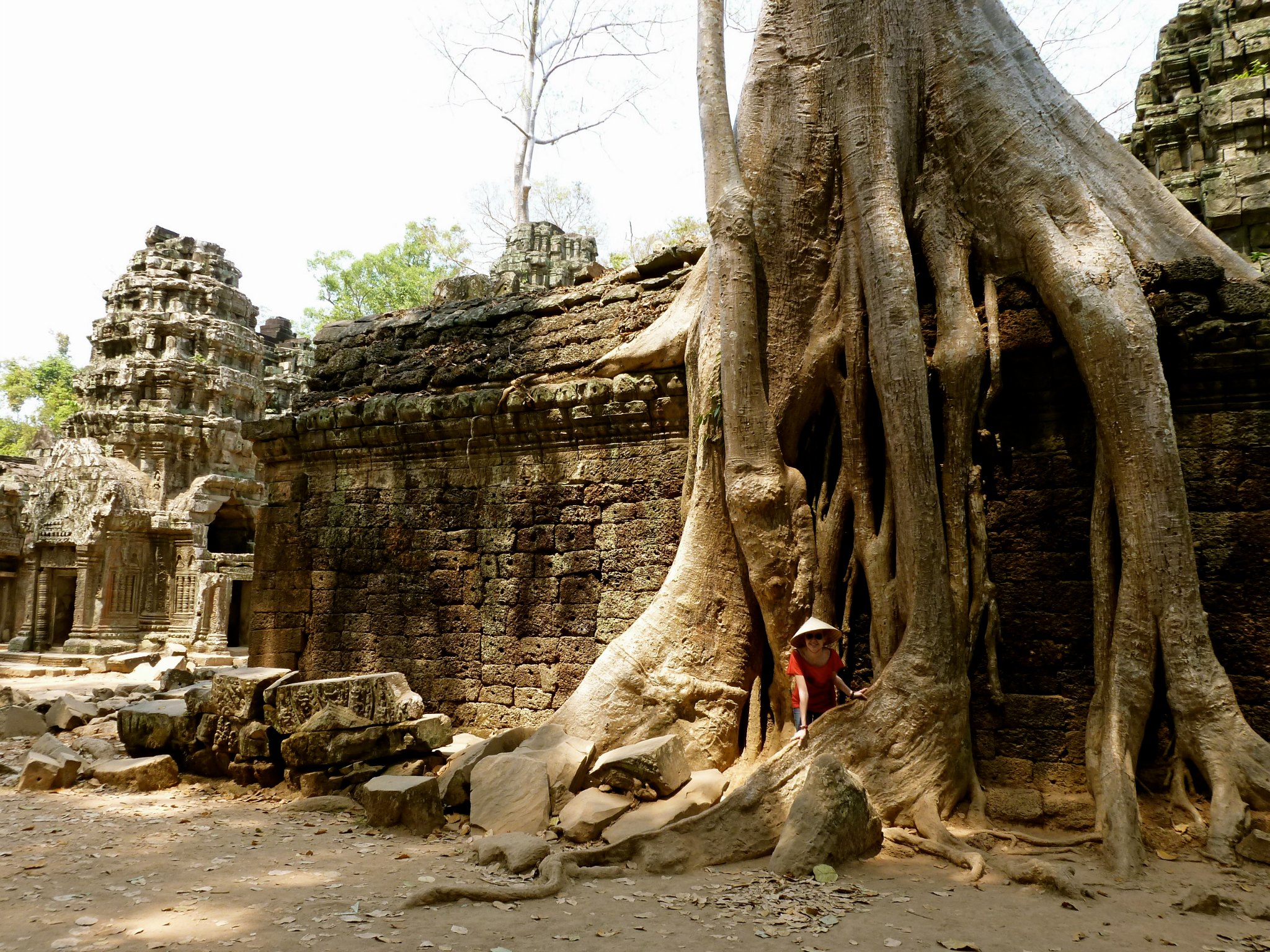 What kind of traveler are you?
I adapt to every destination quite quickly; love relaxing on a beach and also trekking in the mountains or jungles; love visiting little villages and learning about different tribes; and I'm also fascinated by architecture of great modern cities. It's nice to mix it up, you can never get bored.

How have you evolved as a traveler over time?
I am much more adventurous now.
When visiting a new country I quickly check their main tourist sites and then look for more remote, not so well known, yet amazing places where not many tourists go.
I try to do lots of different things that I'd never normally do like waking up at 4am and watching the sunrise in Cambodia, feeding fruit bats in a Balinese jungle and canoeing in Vietnam. Climbing a glazier in Iceland will be my next adventure.
I also wasn't as organised as I am now and didn't plan my trips much. Before each trip I spend hours on TripAdvisor finding places worth visiting, search maps, read travel books, watch lots of youtube videos and check other travellers' photos so I can make the most of my trip.
It really pays off and its a very exciting part of the trip as I can't stop thinking about all the amazing places awaiting for me long before the actual trip starts.
Once I arrive to my destination I always talk to locals and other travellers and find out about even more interesting places in the area.

Do you have one thing you always pack no matter where you're going? What is it?
Yes, my camera. I LOVE taking photos so always have my camera with me; together with a spare battery and memory card. The worst thing that could happen is trying to take a photo of something really special and finding out that your battery died or your memory card is full.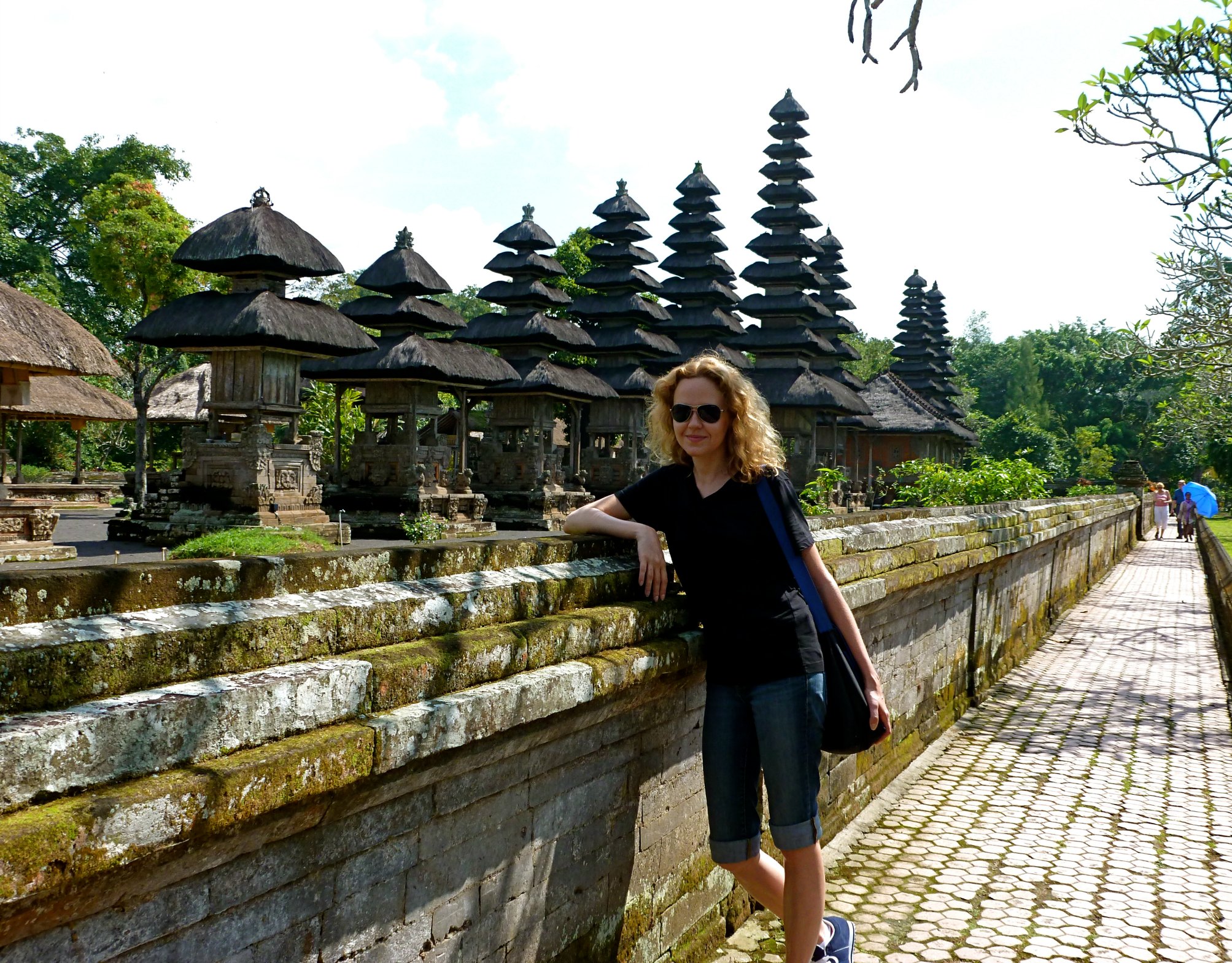 What are the three most important things travel has taught you?
Everything will be fine, do not worry too much. No matter what happens, things get always sorted.
Always talk to the locals. They're the best to give you any advice and tips, and sometimes even take you around.
They really appreciate when you show an interest in their culture and a bonus is that you can also learn some new words in their language. They will be happy to tell you about their beliefs and local stories, myths and tales.
Take as many photos as you can. You're visiting an exciting new place and it can be overwhelming and too much to take in. So take a photo of everything that you find interesting. There are so many things I've only noticed when looking back at my photos.
And of course, if you think you took far too many photos you can always delete some of them when you get back home.

How has traveling changed you?
Every time you visit a new place there's something new you learn and a part of each place stays in you.
Travelling gave me a lot of confidence, changed the way I think and opened my eyes to what really matters in life.
I study much more now as well, watch a lot of documentaries and read lot of books about different tribes; a country's history and culture fascinates me.
Because of all the poverty I've seen, I keep saving some money each month and when I'm in Asia I talk to locals, find an orphanage which no tourists ever visit, and buy those children lots of food and other stuff they need. I think we owe these countries so much for all the wonderful memories they give us during our trips, it only makes sense to give something back.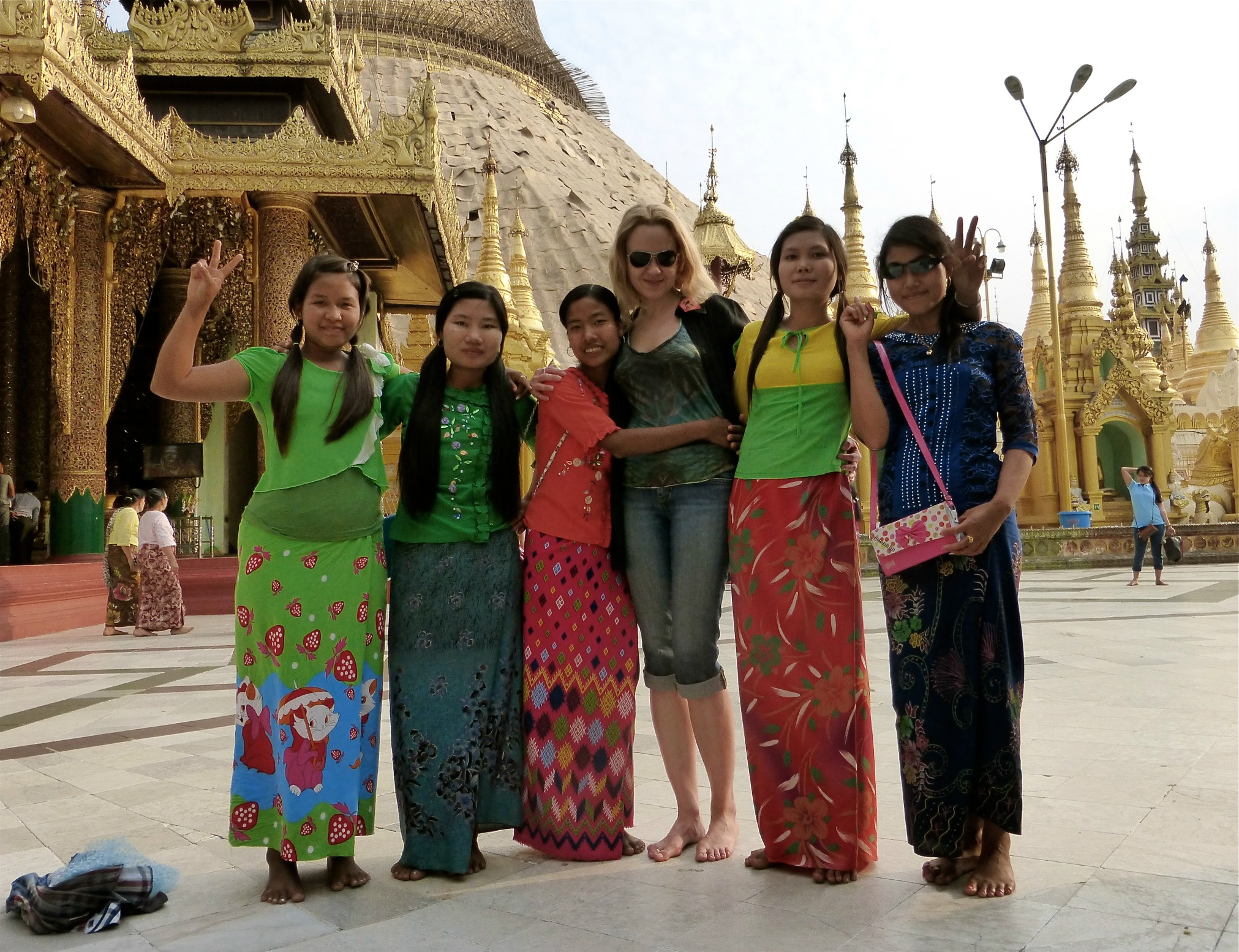 What are you missing most about home?
Family and friends. Saying that, there's always a way to connect via texts, emails and social media so it's never too bad.

If you could give two pieces of advice to other travellers or aspiring travellers, what would they be?
When there's a place you want to visit, then pack your stuff and go. Well, research it a bit as well so you know where you're going.
There will be always people who do not travel much and who will try to put you off. Don't worry much about what they say.
And things are not as bad as you read about them in the media.
Don't be afraid to travel alone, I did it may times and it's much easier than it looks. And you will always meet new people when you travel anyway.

How do you learn about the culture and communicate with locals in each destination?
Surprisingly a lot of people speak basic English.
Still, I always learn some basic words from the locals, mix them up with some English and also use some hand gestures and mimics, they really help.
And a smile goes a long way, its very important when communicating, that's just a given.

Do you have any travel hacks to make it easier/cheaper etc?
You can save so much money when you book your flights early. Also keep an eye on airlines' promotions and subscribe to their mailing lists.
Travel right at the beginning or towards the end of the season, this way you will avoid huge crowds of tourists.
It pays off to have some friends around the globe so you can visit them. I saved a lot of money on hotels just because I stayed with my friends when visiting Paris, Hong Kong, Sydney and New York.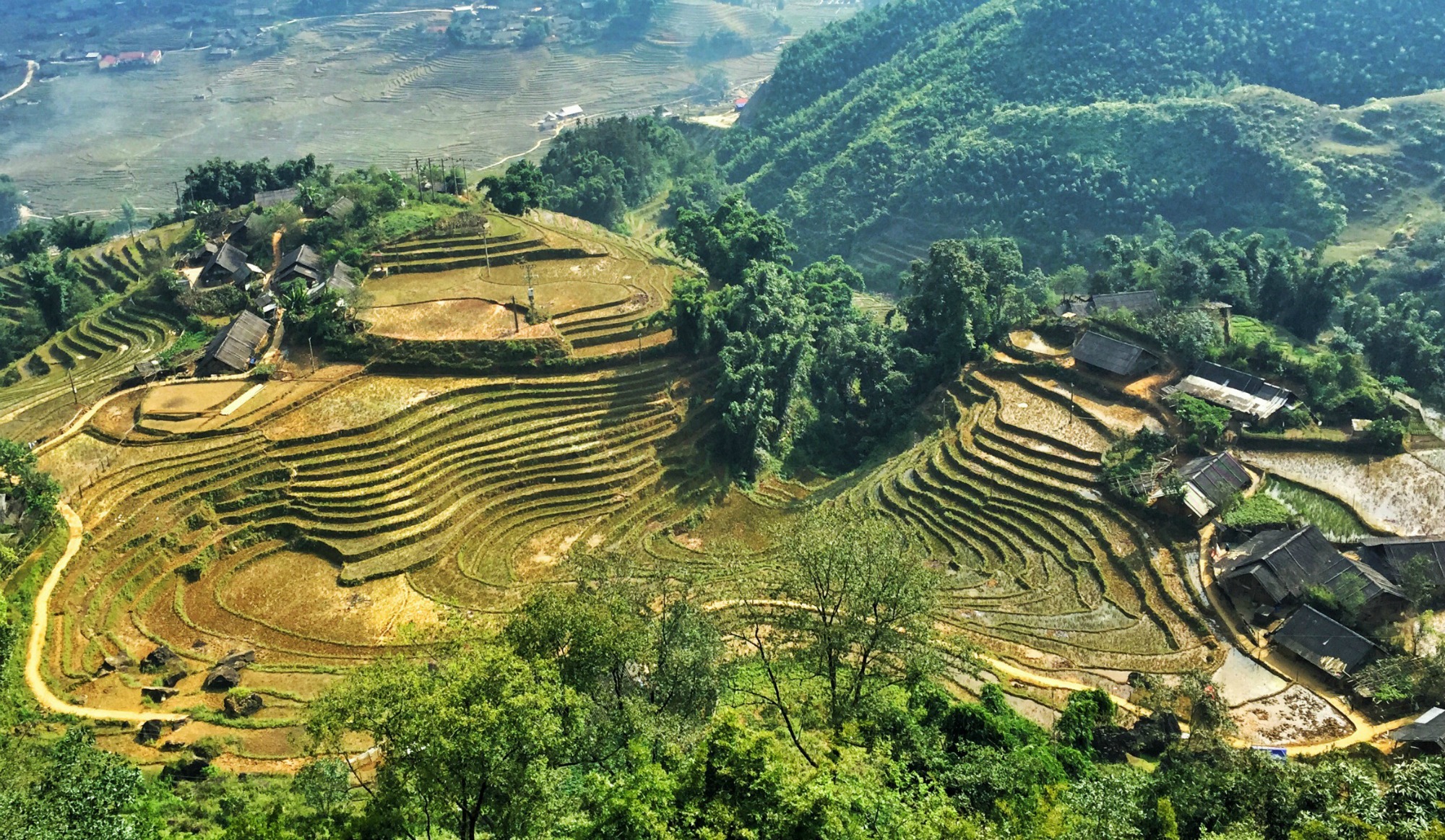 Have you worked while traveling? If so, what did you do?
No I haven't. I've never stayed in any place long enough to find a work there.

What inspired you to begin traveling?
I love photographs, they are very powerful. The moment I see a nice shot I get inspired, I search where it was taken and how to get there.

Do you prefer traveling alone/with someone/small group/family/large group?
Most of the time I travel alone. Saying that, I visited Cambodia and Singapore with my friend and also took my dad with me once to Vietnam and Hong Kong.

When you think of each of the five senses, does any one destination come to mind for each sense? Why?
Sight: Myanmar, there are so many picturesque places there; it's photographers' heaven.
Smell: Cambodia, for fragrant smoke of burning incense in Angkor temples.
Hear: Bali and the sound of insects in the jungle.
Touch: Vietnam and its warm sea.
Taste: Hong Kong with all the different cuisines from all over the world.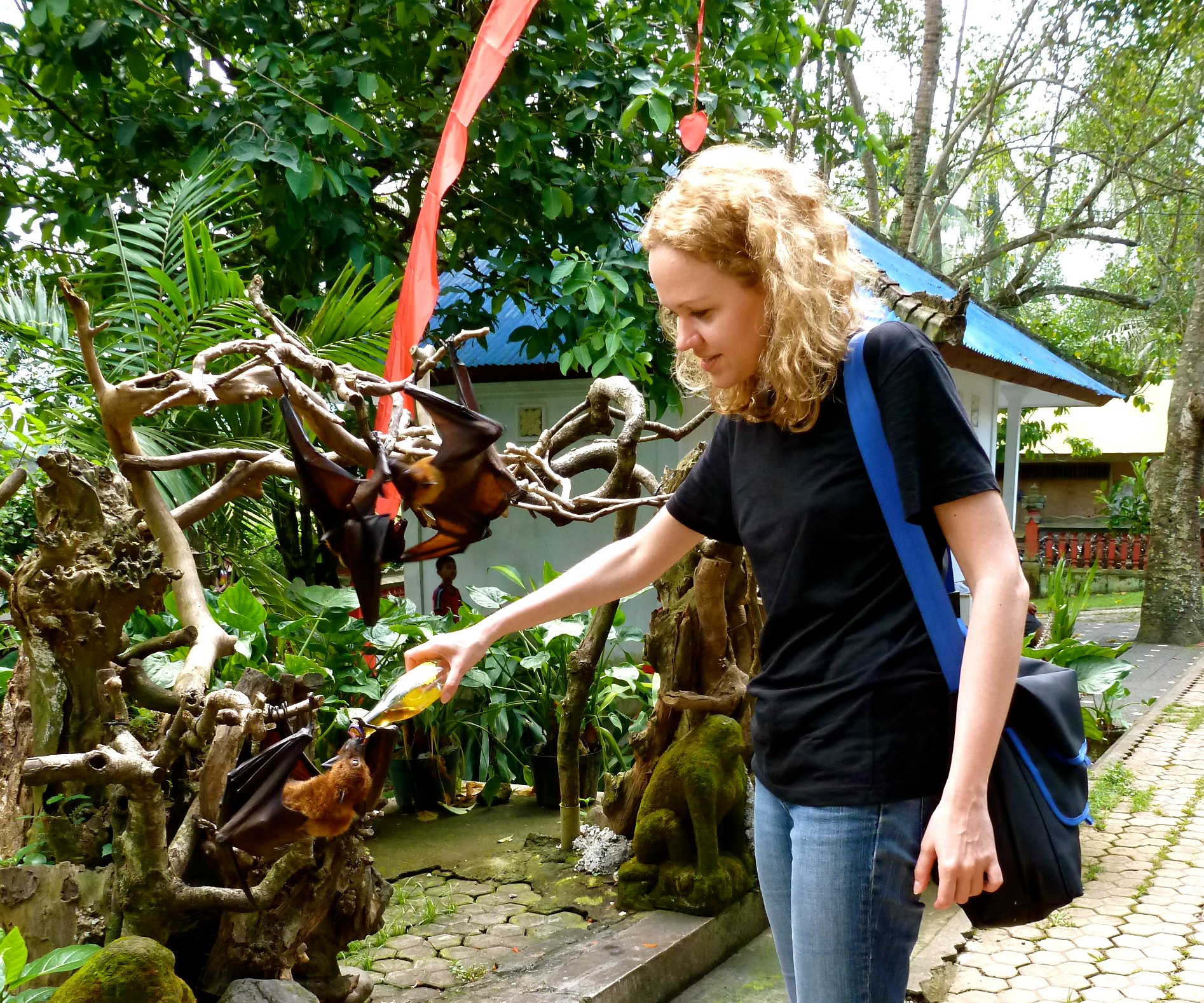 The famous question… What has been your favourite country and why?
That's a difficult one. I like different places for different reasons.
But Myanmar is the one that has a special place in my heart and there is some connection there that I just can't explain.

And lastly, what are your future plans?
I have recently bought a new camera and lenses as I'd like to improve my photography for the next trip which is Chicago for its iconic architecture, followed by Iceland for its breathtaking landscapes.
I'm so excited already, can't wait!
Martina has one of the best travel Instagram accounts I have seen. Her photography truly is amazing. You can follow her on Instagram @tinkerbell132