Where are you from? How old are you? Tell us a bit about yourself…
I'm Ira Christele Vicente, 22, and from the Philippines. I'm currently a law student who still finds time to wander despite my busy schedule. Haha!
"Don't miss out on life just because you're in law school." (Yup, this is an excuse on my incurred absences in school. Haha!)

When and where did you start off on your journey?
I think my journey began when I was still a kid. My mom used to take us to places even when we were still young because she wanted us to experience what she was not fortunate to do so. It was more like a bonding moment for us to travel together as a family because both of my parents are working and the only time that we spend time as a family is when we travel. The first significant travel that I had was when I was 4 when we went to the United States and visited Florida to see the Walt Disney World (I think it's every child's dream to be at the happiest place on Earth, as what it is regarded to be. In addition, we went there to see Mickey Mouse and friends, as well as the Disney Princesses. Haha!)
After that milestone in my life, my adventure began as the traveling introvert.

What's your one dream location to visit (whether you've already been there or not).
My ultimate dream destination would be Norway. One reason why it's my dream is because I have always been fascinated with the Aurora Borealis. It's such a majestic phenomenon that I wouldn't miss for the world. Aside from this, I can sense that Norway is such a peaceful country to be in and I know that I would really enjoy myself if I would have the opportunity to go there.

What kind of traveler are you?
I would describe myself basically as "the traveling introvert." Introverts are known to be reserved most of the time and they would rather listen and observe than to interact. I think it's really the phrase that best suits me because when I travel most of the time, I just observe on how things are in a particular country. I don't interact much because I'm really shy most of the time. By observing, you see the authenticity of one's culture, tradition, and beliefs, without any filters, pretentions, or whatsoever. You see the real deal.
And I think that's how it should be. Traveling isn't just about seeing the good in one's country, but also the bad. By knowing both, learning comes.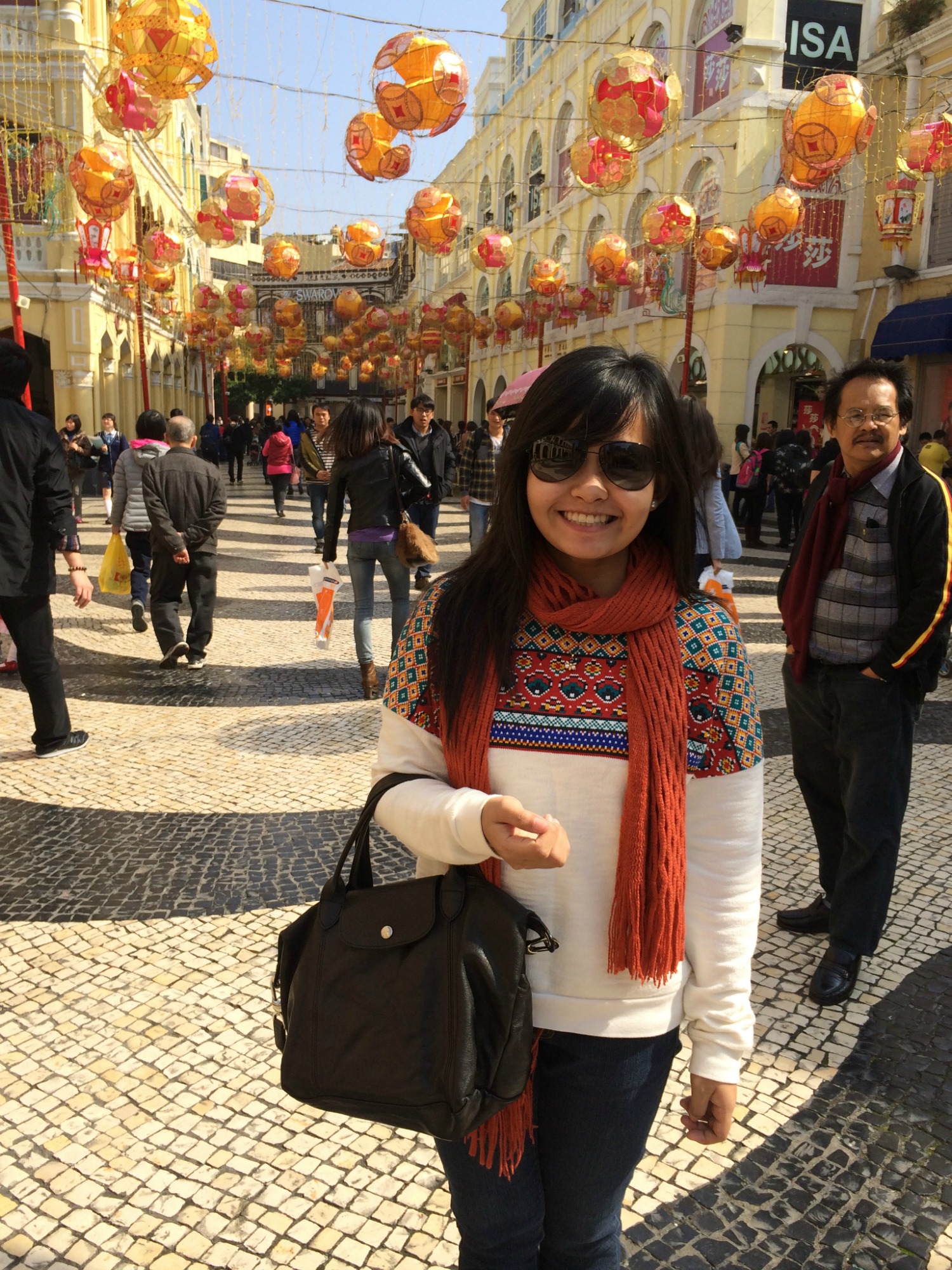 How have you evolved as a traveler over time?
Comparing my old self and new self, I would say I have become more courageous in trying new things; becoming more adventurous perhaps. I like to do more physical activities now as compared to before (because I was hindered by my asthma).

Do you have one thing you always pack no matter where you're going? What is it?
These are my travel essentials:
iPhone;

Camera (Nikon D3100);

A rosary; and

My medicine (for asthma);

And money, of course. 😉
Most of the time, I travel light because I don't want to carry so many things and end up not utilizing them all. It's really hard for me to carry lots of things and move around during my trip.

What are the three most important things travel has taught you?
"Enjoy the ride." This may be a typical statement as to traveling but it goes deeper on its face. Let's admit it. There are times when things don't go the way they were planned. Instead of stressing yourself on the "what ifs," just enjoy the "what is." (Just to share, when we were in France, I really looked forward to seeing Mona Lisa up close when we visit the Louvre But unfortunately… It was closed when we visited. It was a Tuesday by the way. ☹)
Respect begets Respect. I think this is basic. No culture is alike and it is one's obligation to respect such. No matter how undesirable the act or situation may seem, always understand from where they are coming from. If you don't have anything good to stay, just keep mum and comprehend why such was done or why such happened.
Spend more on traveling than shopping. Traveling would teach you so much about life. It would show you that the world has so much to offer than to just sit in one corner and tinker on your new iPhone or tablet. (This doesn't mean that spending money on material things is improper. This is also based on my experience. Haha!)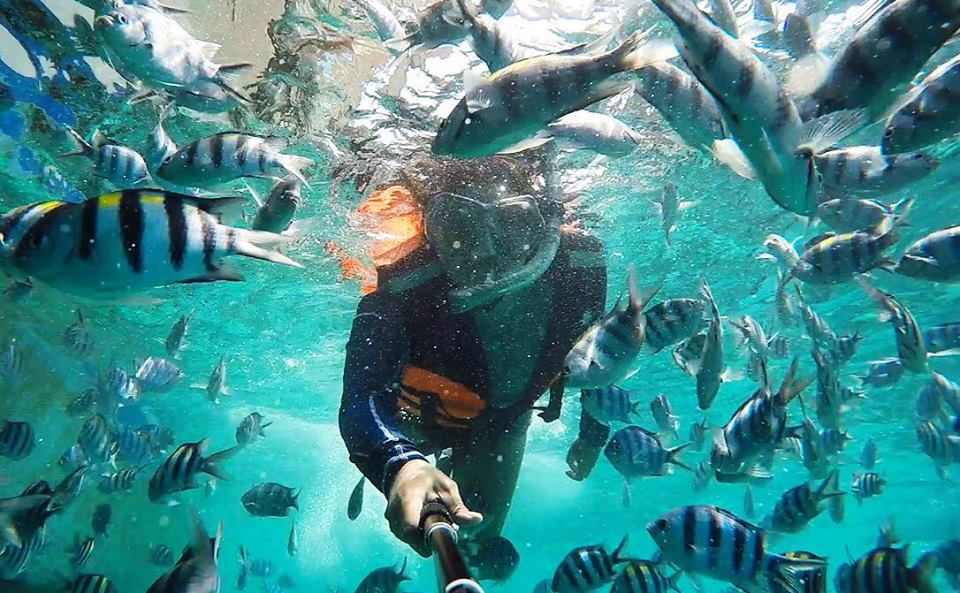 How has traveling changed you?
Traveling has changed me in terms of my perspective in seeing things. I became more optimistic in life. Also, it has broadened the horizon on how I see things.

What are you missing most about home?
Currently I am at home because of school. Haha! But when I travel, the only thing I miss is my family and loved ones. Recently, it's always me and my mom who travels when we go out of the country. Because it would be too expensive if all 4 of us would go to a trip (but this isn't always the case). Also, I miss my boyfriend because I don't get to talk to him most of the time when I'm on a trip because of expensive charges.

If you could give two pieces of advice to other travellers or aspiring travellers, what would they be?
1. Travel young. There's so much to see and I believe a lifetime's not enough to see all of it. But at least, try to. And start saving for it! ☺
2. If you would get tired, get tired because of traveling. The journey's always going to be worth it.

How do you learn about the culture and communicate with locals in each destination?
I learn their culture by observing them from afar so they would be acting genuinely and naturally without hesitations. When we eat or shop, I get to learn their language by listening to their little chats. I also read the billboards, posters, and signs in order to familiarize myself with their language.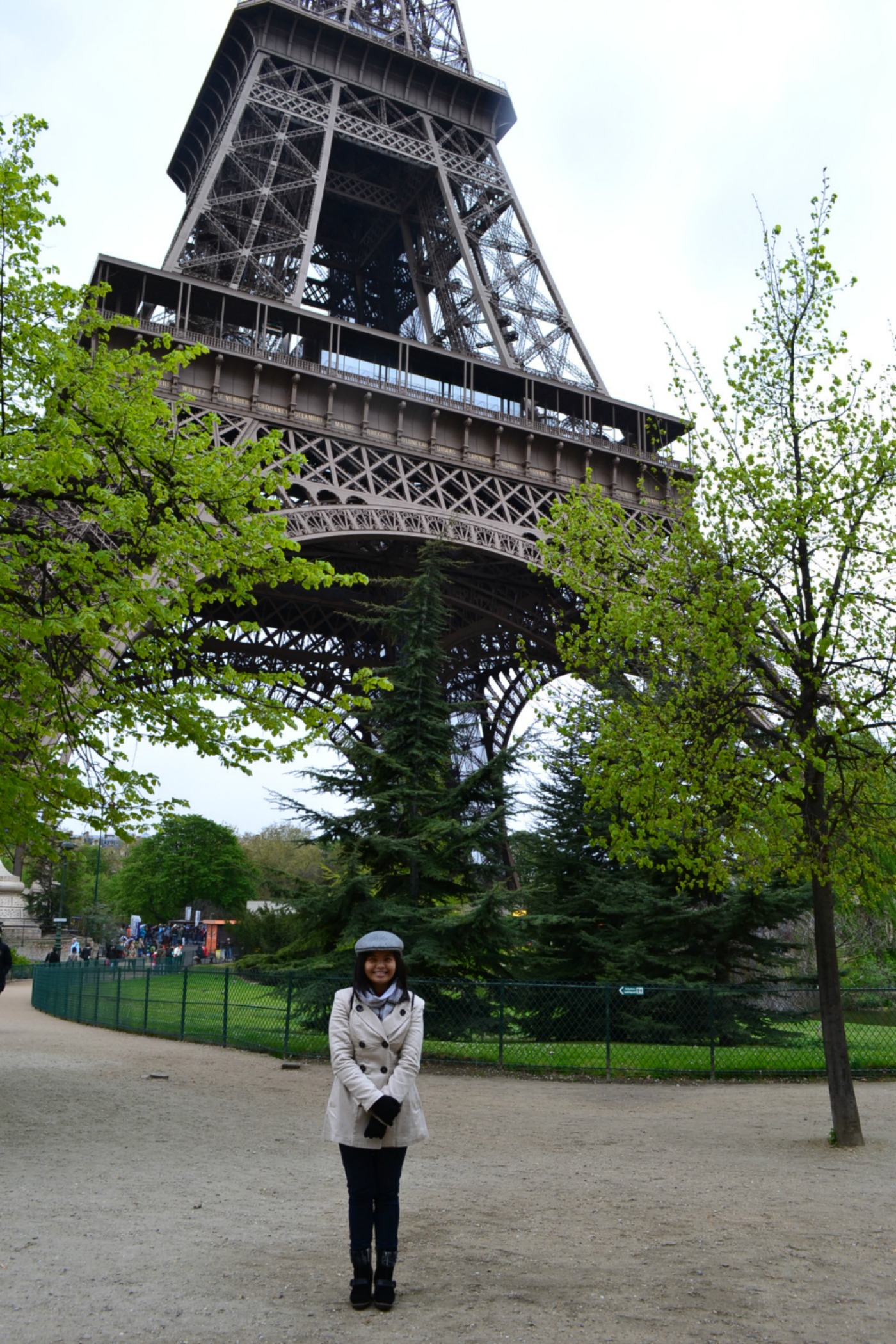 Do you have any travel hacks to make it easier/cheaper etc?
One travel hack that I know would be the most useful one is as to the booking of your airline tickets. Most airlines (if not all) offer their lowest fares on Tuesdays and Thursdays of the week. These are the best days to book your flights whether you're going outbound or inbound. I really don't know the reason behind those days. Haha!
What's important is that it's cheap, right? Haha!

What inspired you to begin traveling?
My travel inspiration is really my Mom. She has gone to so many places and still managed to sustain our needs, as well as our wants. I salute her for doing so because it only shows that you should not stop fulfilling your dreams no matter what happens; even if you already have a family or even if you're ageing. I think that's what I admire most of my Mom. She manages to balance all things. She works hard, but travels harder. Haha!

Do you prefer traveling alone/with someone/small group/family/large group?
It really doesn't matter whether I travel with my family or friends, or whether I travel alone or with numerous people. I believe that traveling is a personal experience and therefore should not be dependent with any other matter.
It is only you who create your own journey.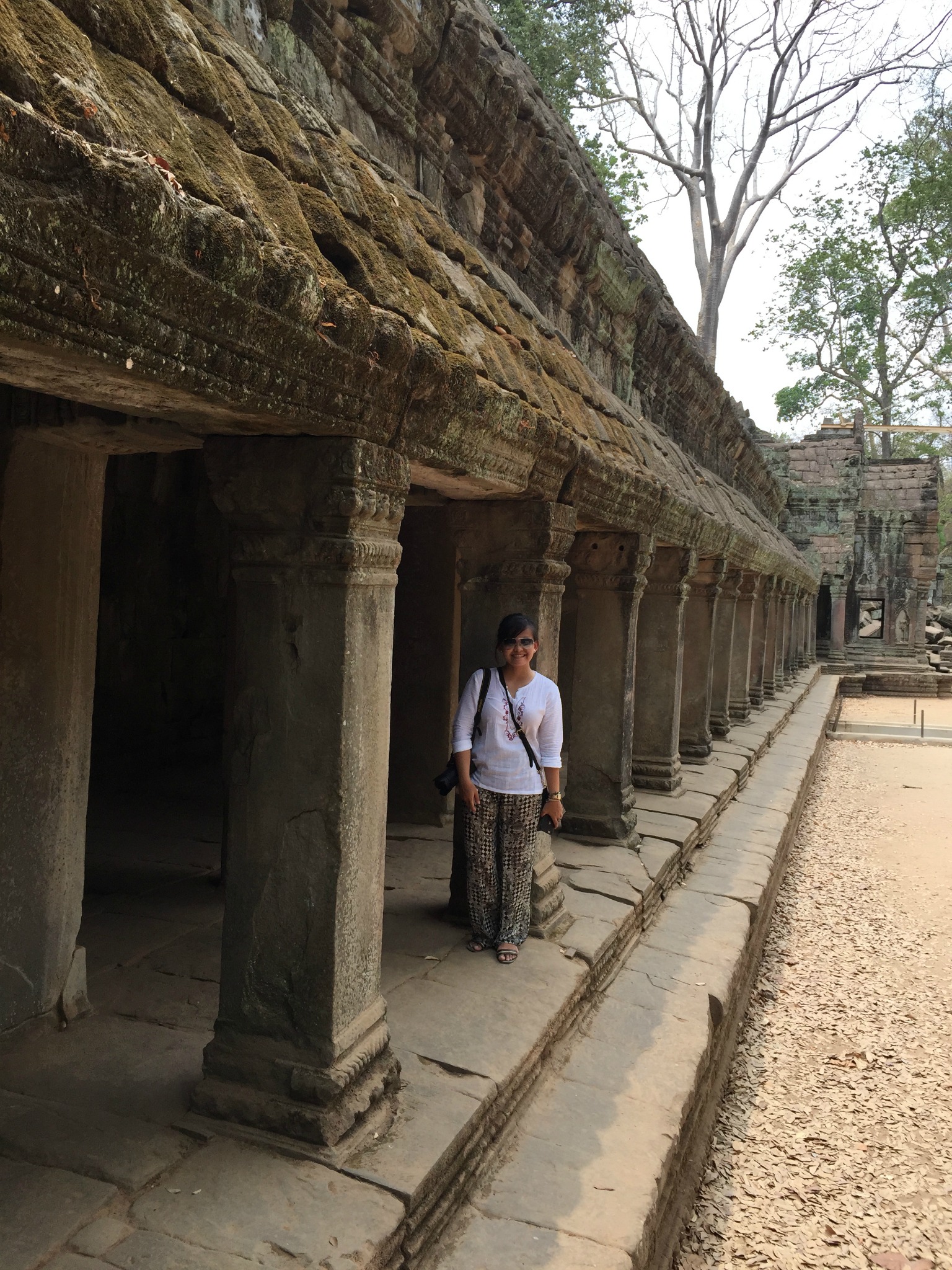 When you think of each of the five senses, does any one destination come to mind for each sense? Why?
Sight: Switzerland. The Swiss Alps is such an eye-candy (Who wouldn't agree? Haha!) It was such a magnificent sight like no other. It was such a picture-perfect country. I could just stare at it for a week.
Smell: Amsterdam. I remember 2 distinct scents when I went to Amsterdam: marijuana (because it was sold legally, especially in the city) and cheese (because when we went on a tour to visit the traditional windmills in Amsterdam, we made a stop at a cheese house and being a certified cheese-lover, it was heaven!)
Hear: France. When I visited France, I was so fascinated with the French language. Its complexity and sophistication made it more interesting and appealing.
Touch: Vatican. I can remember those sculptures in the Vatican Museum, how they were intricately carved and moulded. Also, the Sistine Chapel's ceiling showed the fresco painting technique made by Michaelangelo. I was really tempted to touch all of it if it were only allowed. Haha!
Taste: Philippines. Filipino food is just incomparable with anything else. It offers a wide array of dishes. I just love our food. There's always a balance when you speak of Filipino food and the mix of the herbs and spices would never go wrong.

The famous question… What has been your favourite country and why?
I wouldn't be biased but Philippines would always be my favorite country despite of those places that I've been to. I think the Philippines offers the best of both worlds: seeing the modern and the traditional, the urban and the rural, and the buildings and the beaches. I would still choose Philippines not because I'm a national of such country, but because it really is "More fun in the Philippines!"

And lastly, what are your future plans?
My future plans would be to finish law school first and if God permits, to pursue my dream of becoming a Diplomat. With that, I get to offer my services to the people while doing the thing that I love – traveling.
You can follow Ira over on her Instagram @thetravelingintrovert