Where are you from? How old are you? Tell us a bit about yourself…
I'm 26 years old, a traveller from Rio de Janeiro. I grew up in a really big family, going outdoors since a very young age. I've traveled with my mom and my brother to many places inside of Brazil, close and also far from home.

When and where did you start off on your journey?
I started my travels in January of 2015 in England where I had volunteer work ready in an action centre in the countryside. There were outdoor activities like hiking, climbing, archery practice and many others.

What's your one dream location to visit (whether you've already been there or not).
The Fjords in Norway. Unfortunately, I haven't had the chance to go there since the need to keep moving didn't bring me there.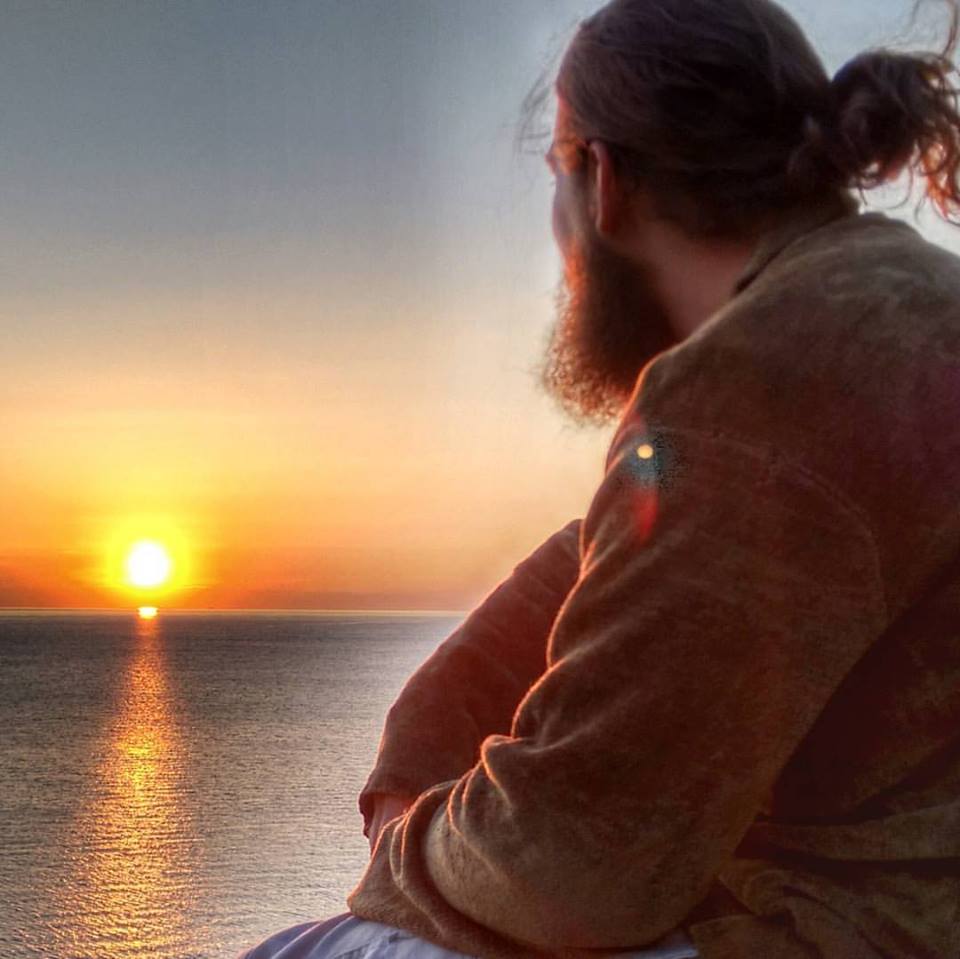 What kind of traveler are you?
I'm a man with goals, but with not much planning, I like to brainstorm an idea and from there I improvise and see it naturally unfold. I make a decision of what I want and I go for it. All places that I have lived in since the start of my journey was from a goal I had in mind.

How have you evolved as a traveler over time?
I learned how to reduce the money I need to survive to almost zero. How to hitchhike, pack lighter. But the most important lesson I learned so far is the consequence of the absence of plans; from both the good side and bad.

Do you have one thing you always pack no matter where you're going? What is it?
I have 3 actually. First is my poncho; it is my multi tool. It serves as my jacket, blanket, mattress, pillow, and many more. In the south of Brasil its known as a tool with 1001 utilities.
The second is my green backpack. From over 10 years she has been my companion and it has a special value to me.
Third is my journal. I bought this beautiful book when I was living in Toronto and I use it as a drawing book, journal, and is also where the special people that I meet during my wonders leave their mark. It is a beautiful leather covered book with empty pages, ready for the new and unexpected.

What are the three most important things travel has taught you?
You are stronger than you think. And I mean both physically and mentally.
It has also taught me the power of the will. A strong will can make anything come true.
Lastly it has taught me that overcoming hard situations is the best feeling you can have in life. It is only when you do it that you start to understand how powerful you are.

How has traveling changed you?
Since I started this journey I have lost almost 20kg and now have a strong body that I'm really proud of. After a bit of all those ridiculous hard moments I'm aware of what I'm capable of and how much I can do and learn. I learned how to believe in myself in a really deep level and become more faithful.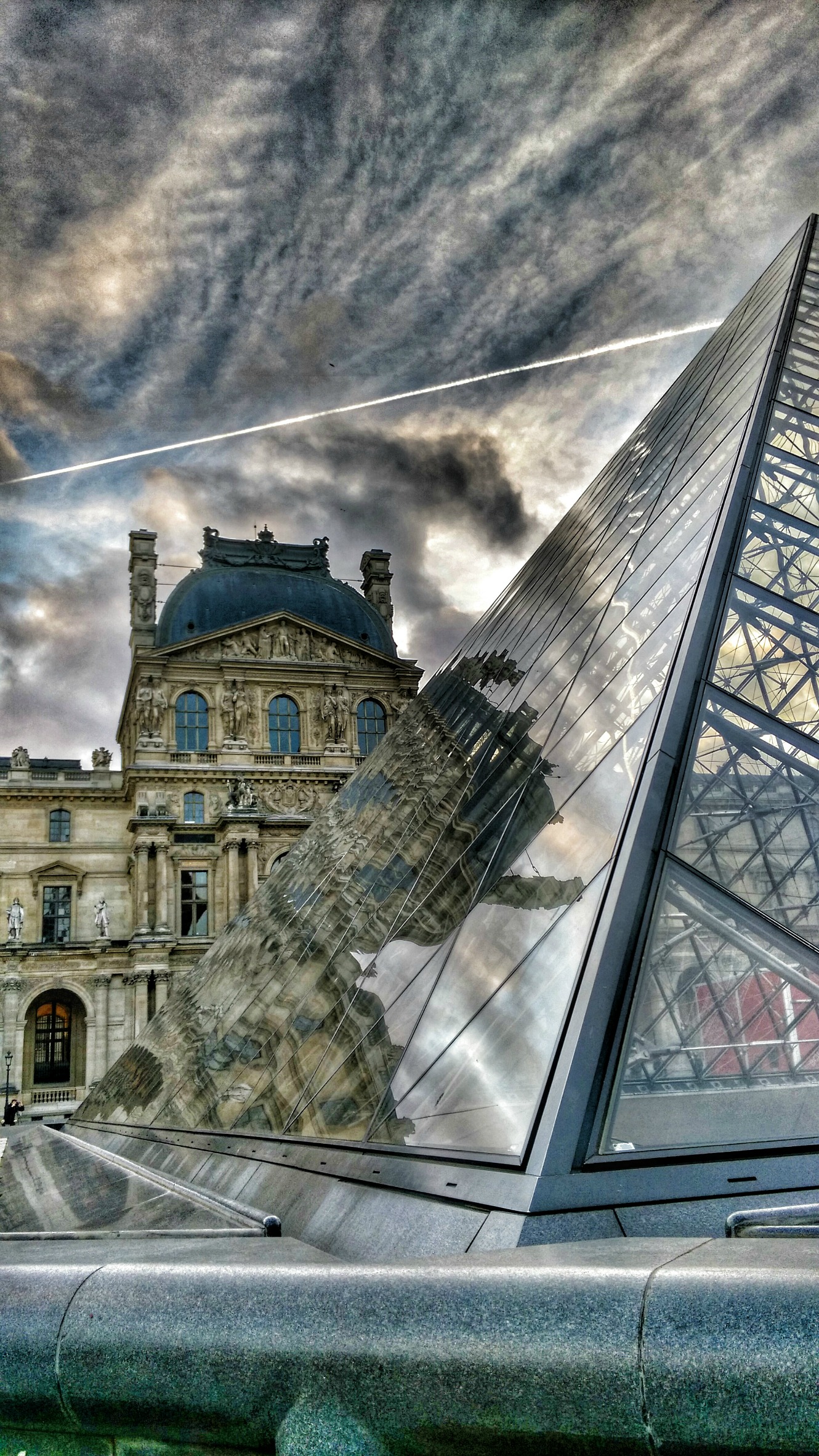 What are you missing most about home?
My family and friends. I have an enormous family and we are always together. My social circle of friends is equally big (partly because of my family).
It is really hard to be away from them all.

If you could give two pieces of advice to other travellers or aspiring travellers, what would they be?
Set big goals for your travels. Make your trip be more than cool pics for Facebook and you will gain much more from it.
Don't wait. Almost no reason is worth the delay of travel. All it takes is a decision and hard work.

How do you learn about the culture and communicate with locals in each destination?
I'm aways trying to interact with locals as much as I can. Dating has been my little secret so far… With dates I have one on one conversation with many different people from wherever I am at the time.
I also communicate in any way I can. Talking if they speak one of my 3 languages. I mimic, and use pictures and songs. I also improvise with everything that my creativity allows me to.

Do you have any travel hacks to make it easier/cheaper etc?
I volunteer everywhere and with that my cost of living goes almost to zero. It also gives me a chance to interact and work with locals or people who have been living there for a while.
I also love to get lost in the city, then find my way home without internet. With this technique I always manage to learn the area quickly and force myself to interact with locals.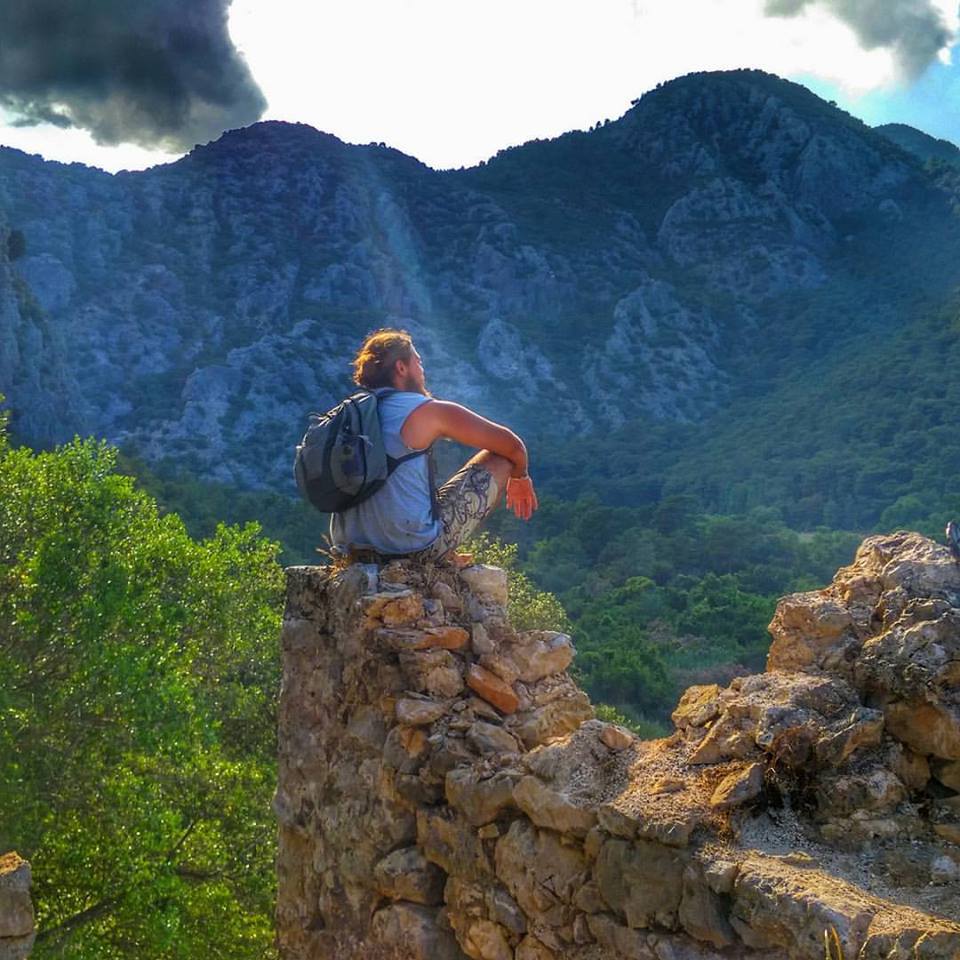 Have you worked while traveling? If so, what did you do?
I'm always working. I've worked in bars, hostels, farms, with families, and outdoor sports. From each of these places I learned new things and I intend to carry on with that.

What inspired you to begin traveling?
Japanese anime and viking mythology. In both of them the heroes go on a journey to the unknown, live through some really hard core adventures, visit unexpected and unbelievable places, meet all sorts of people, and learn many things that they never thought would be possible.

Do you prefer traveling alone/with someone/small group/family/large group?
As an adult I never travelled with anyone so I don't really know what would be my favourite way. But I would love to one day find a partner to travel with me and see how it feels.

When you think of each of the five senses, does any one destination come to mind for each sense? Why?
When I think about places its always sight, but the two senses that really take me back to the places are smell and taste.
When I pass somewhere that have the same smell or when I taste the food again I'm instantly back in time to the place where I first experienced that. All I need is to close my eyes and enjoy the nostalgia.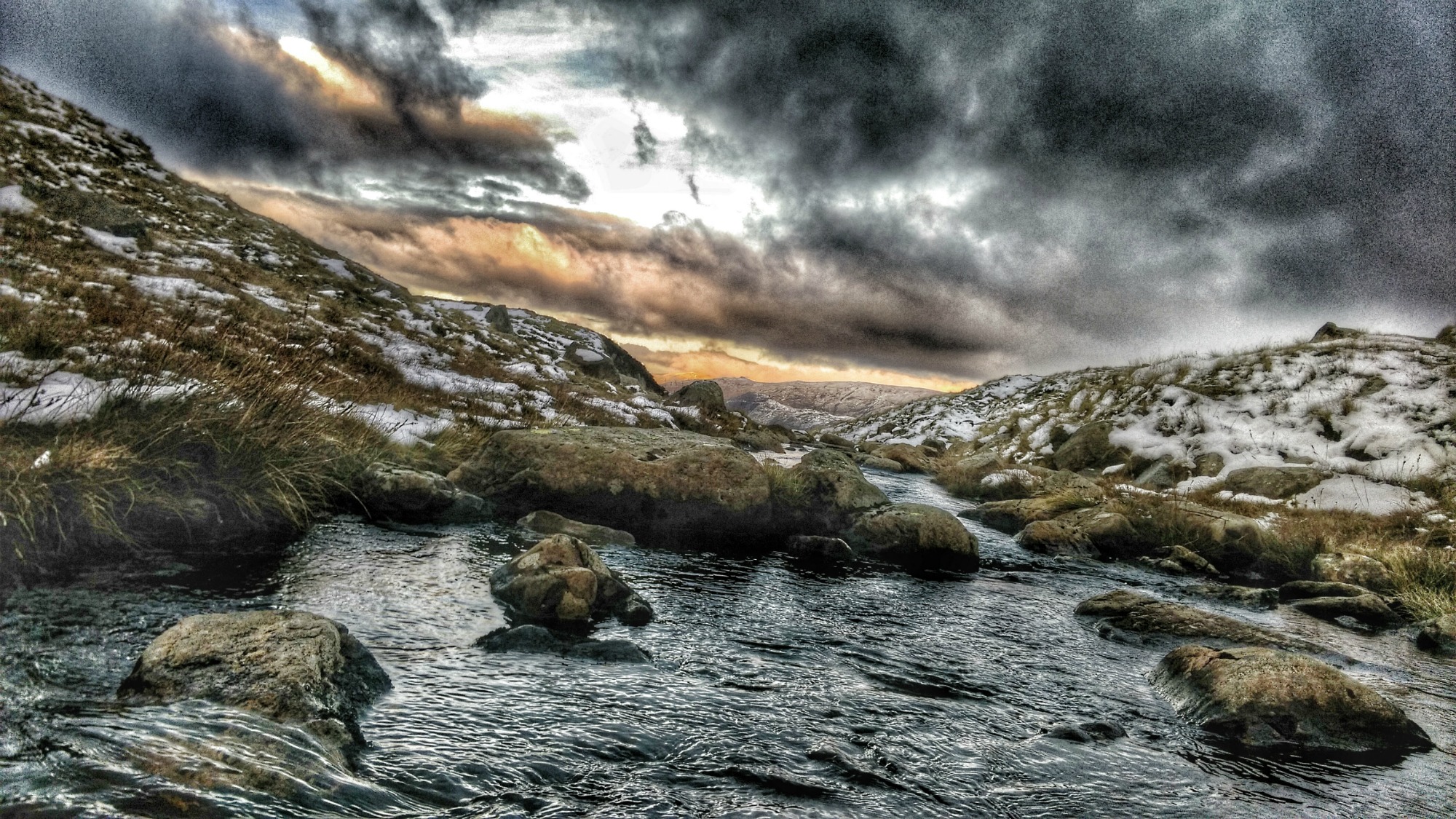 The famous question… What has been your favourite country and why?
Canada!!
This was the place where I learned English and one of the places that I lived longer term. It was also my first travel experience and my first (real) winter, because it's always summer where I am from. There I felt more welcome than anywhere else, I never felt judged by my clothes or uncommon habits.

And lastly, what are your future plans?
Make my way to New Zealand then back to Rio. From there, start to explore the Americas, working my way up slowly from the south of Brazil back to Canada; passing and exploring as many countries as I can.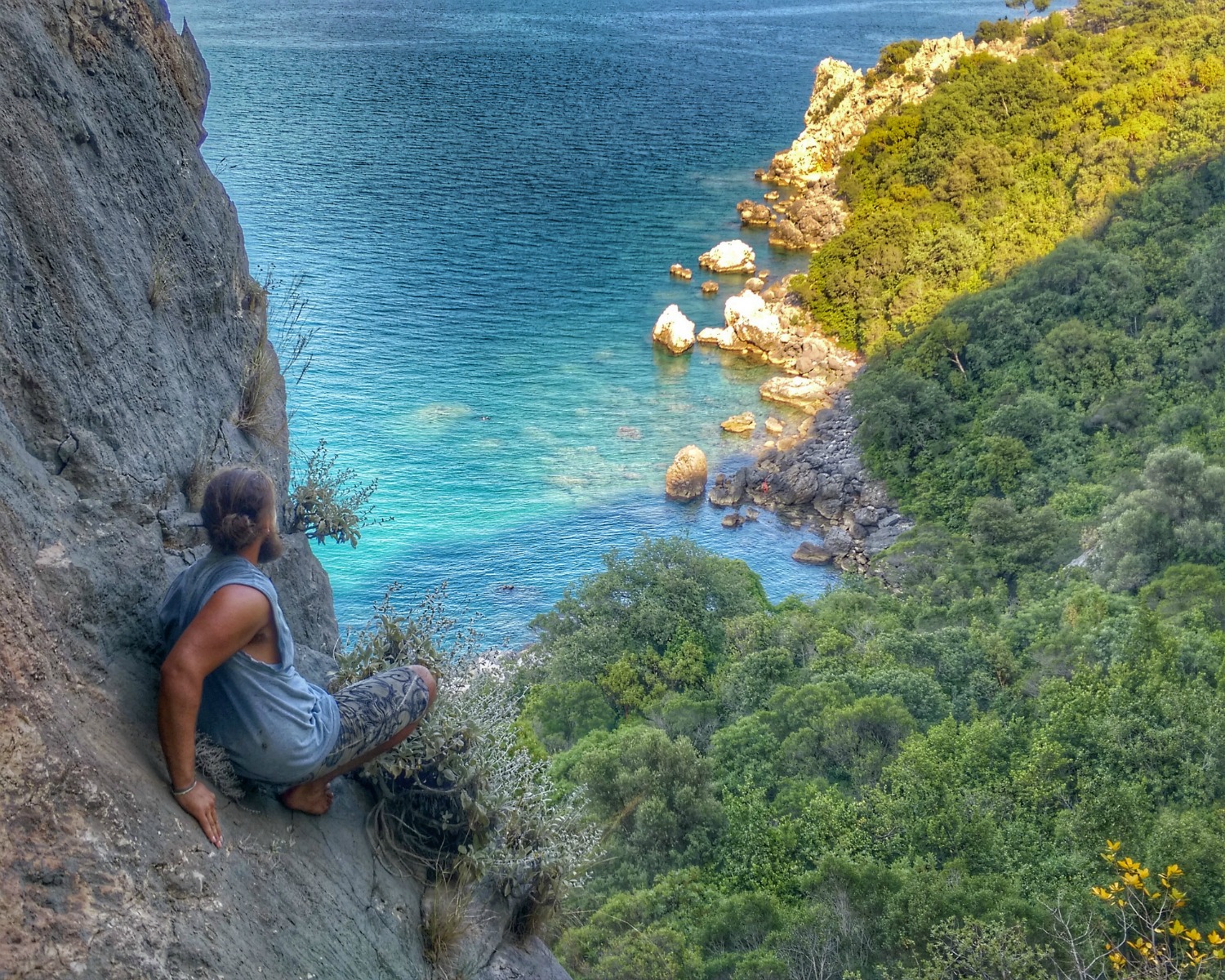 You can follow Gabriel's adventures over on his new Facebook Page 'Tales Of A Modern Viking'.
He is also about to launch his travel blog so keep an eye out for when it's ready!