There's no denying Verona is an exceptionally stunning city. Built between the bend of the Adige River in Northern Italy, this place is a cultural haven. With countless museums (the norm for Italy), a rich history, a Roman amphitheater, and of course with it being the home of Romeo and Juliet, no wonder why many are drawn to Verona.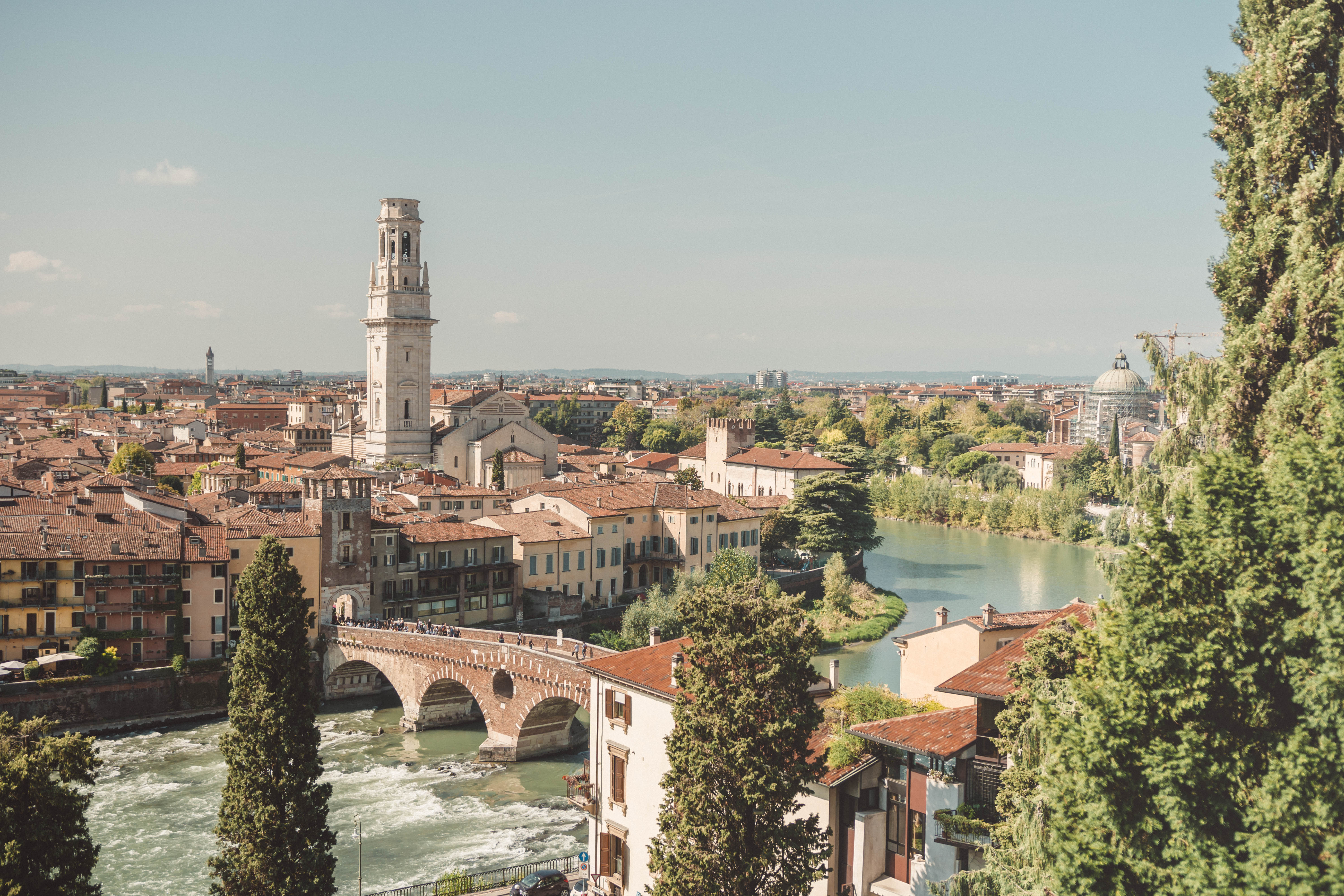 But is Verona only for the cultural kind?
Hmmm I don't want to go as far as to say a solid yes. I don't consider myself an overly cultural traveler. I do my best to avoid museums; much preferring the aesthetics of places instead. Though I did still enjoy Verona. If this city wasn't built around the gorgeous Adige River, then perhaps my answer would be different… Like I said, aesthetics draw me in haha.
I added Verona to my itinerary due to not having a heck of a lot of time in Italy. Arriving in the North, and departing from the North, I thought it best to stay in Italy's Northern territory. So Cinque Terre, Verona, and Milan became my 3 stops.
What to do in Verona?
Juliet's Balcony
The one thing I was most excited about seeing was the famous Juliet's balcony… And while this is beautiful of course; it was also rather anti-climatic. Perhaps if I were a die hard Shakespeare fan, I would have felt differently? Basically it's a small courtyard space cramped with tourists. There's a small balcony on the building on the right, and in the centre is a statue that everyone gropes while taking a picture. Yeah it's kind of weird. But hey, all in the name of Shakespeare, right?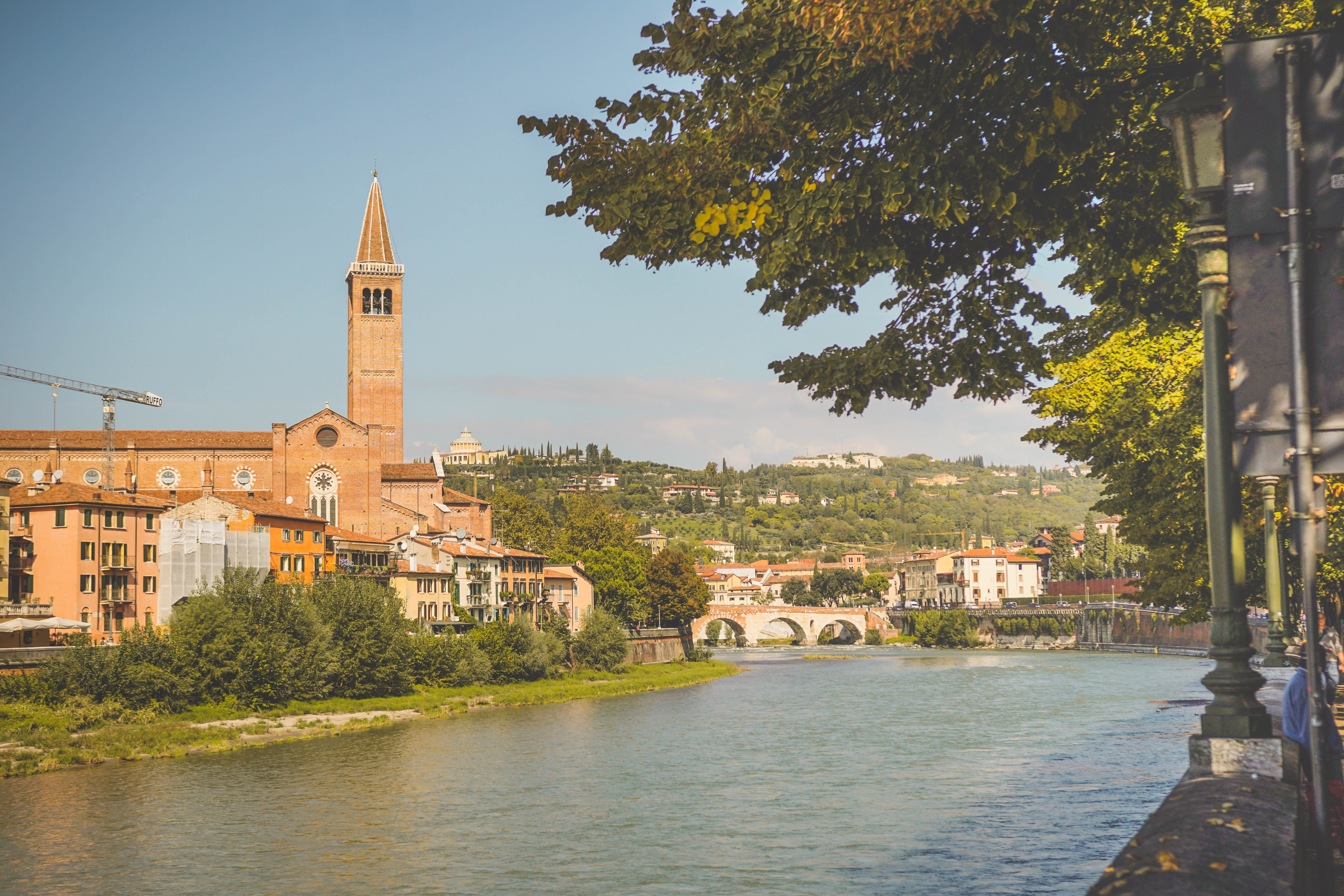 San Pietro Castle
For the best views over Verona, we walked up the hill to San Pietro Castle. I highly recommend doing this. The scenery from up here is breathtaking. Plus it's a good way to get the lay of the land of Verona. You can't actually go inside the castle, nor is there much to do while up there, except admire the view. So this was just a short stop in our day. Be sure to take a water bottle with you as the walk to the castle requires some effort.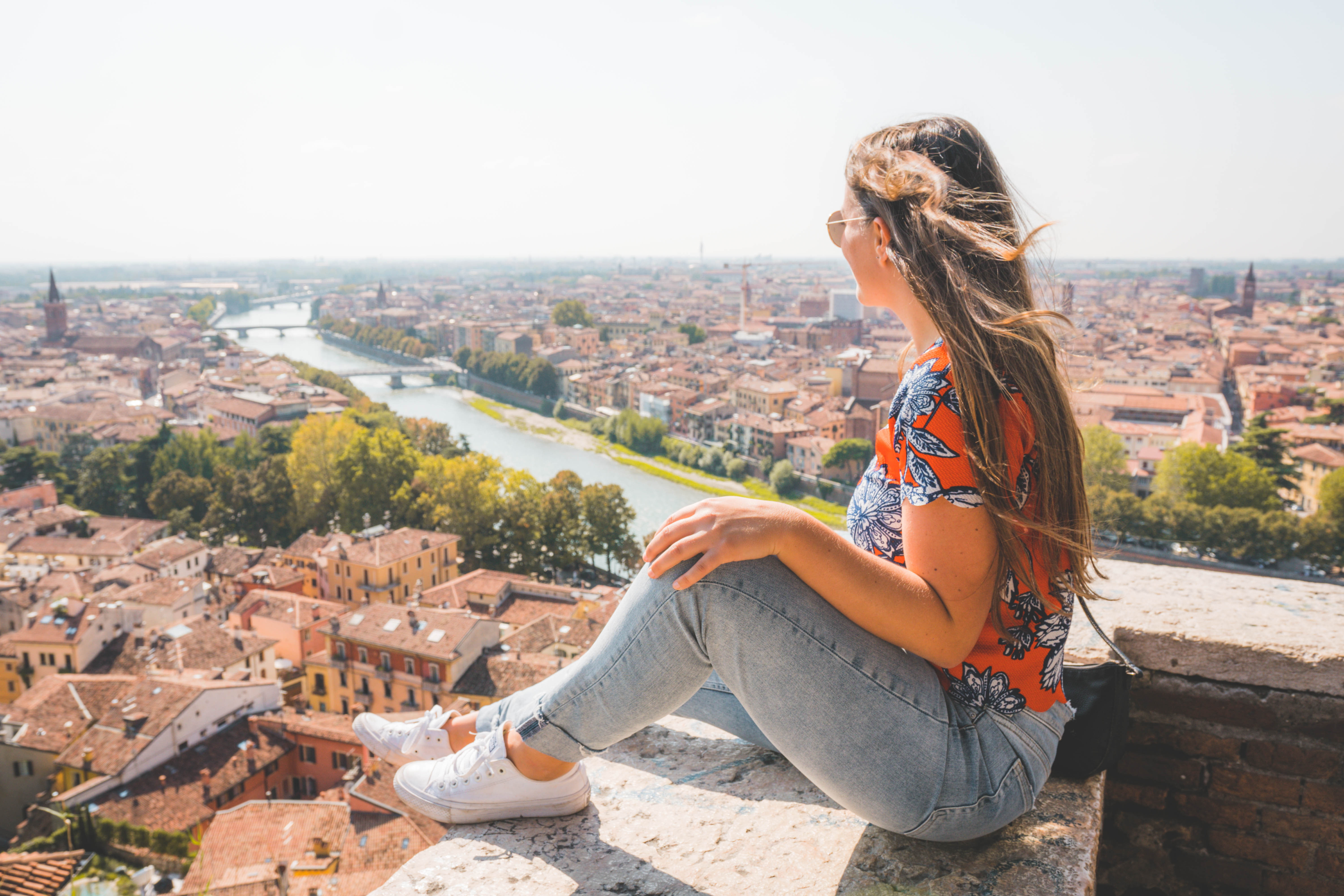 Teatro Romano
Right below the castle, back on the street level, is the Teatro Romano. We accidentally came in here thinking this was the way to the castle. So we paid the entrance fee, soon to realise that this was not the way. Making the most of it, we had a little wander around the ruins. If you get bored in museums and learning about ancient architecture, then you won't find the Teatro Romano interesting. You may as well give it a miss. However if you like it, definitely make a stop here!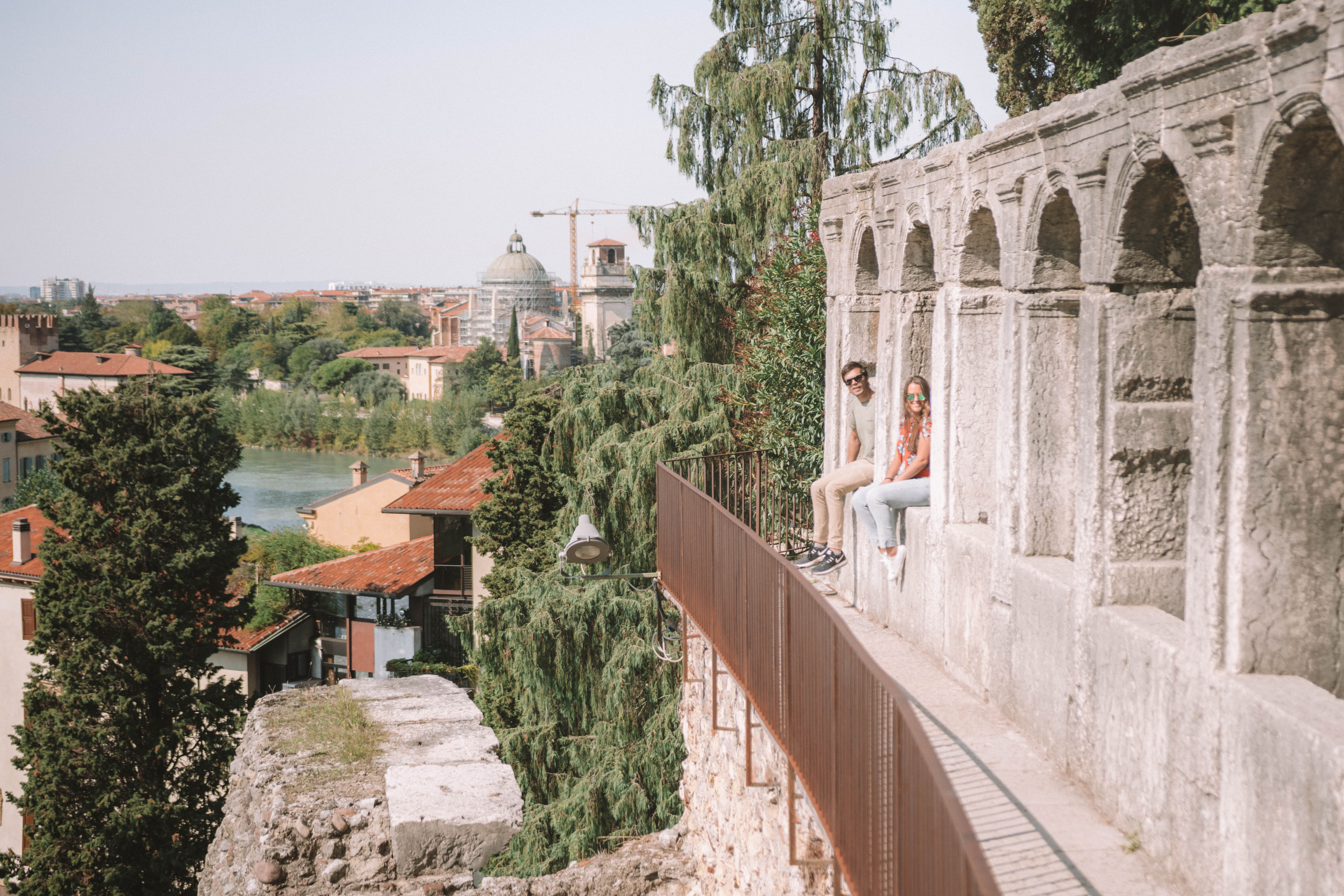 Verona Old Town
From here we walked across the staple bridge of Verona, and headed into the old town. The old town is gorgeous. You can't deny that. However, having been in Europe for several months and exploring many old towns, it did fall among the rest I had seen.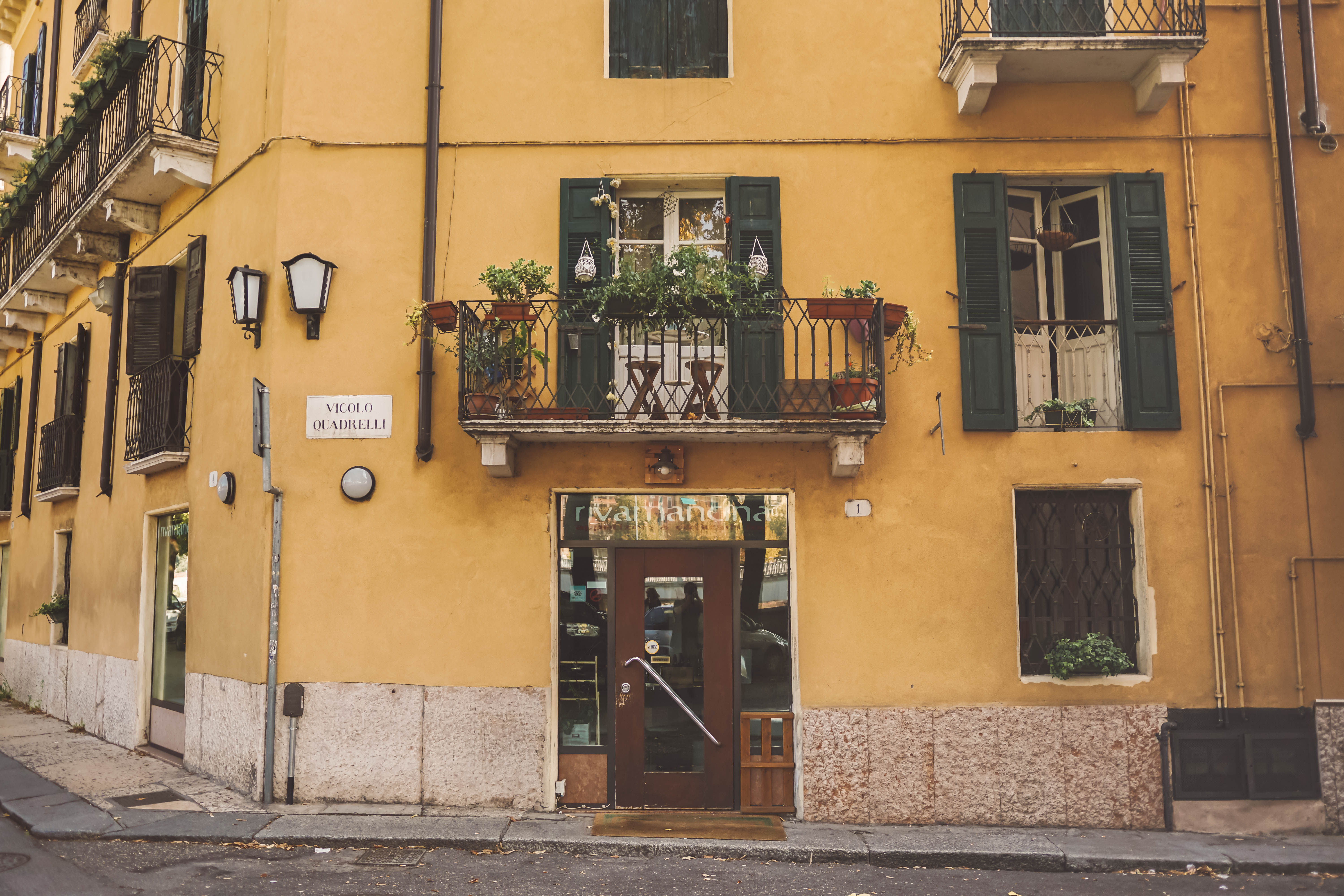 Roman Amphitheater
We made our way to the Roman amphitheater; the best way to describe it is as a mini colosseum. There's a large town square with a park and many cafes and restaurants. So here, we enjoyed some afternoon gin and tonics while people watching around the square. It was a good way to round up the day!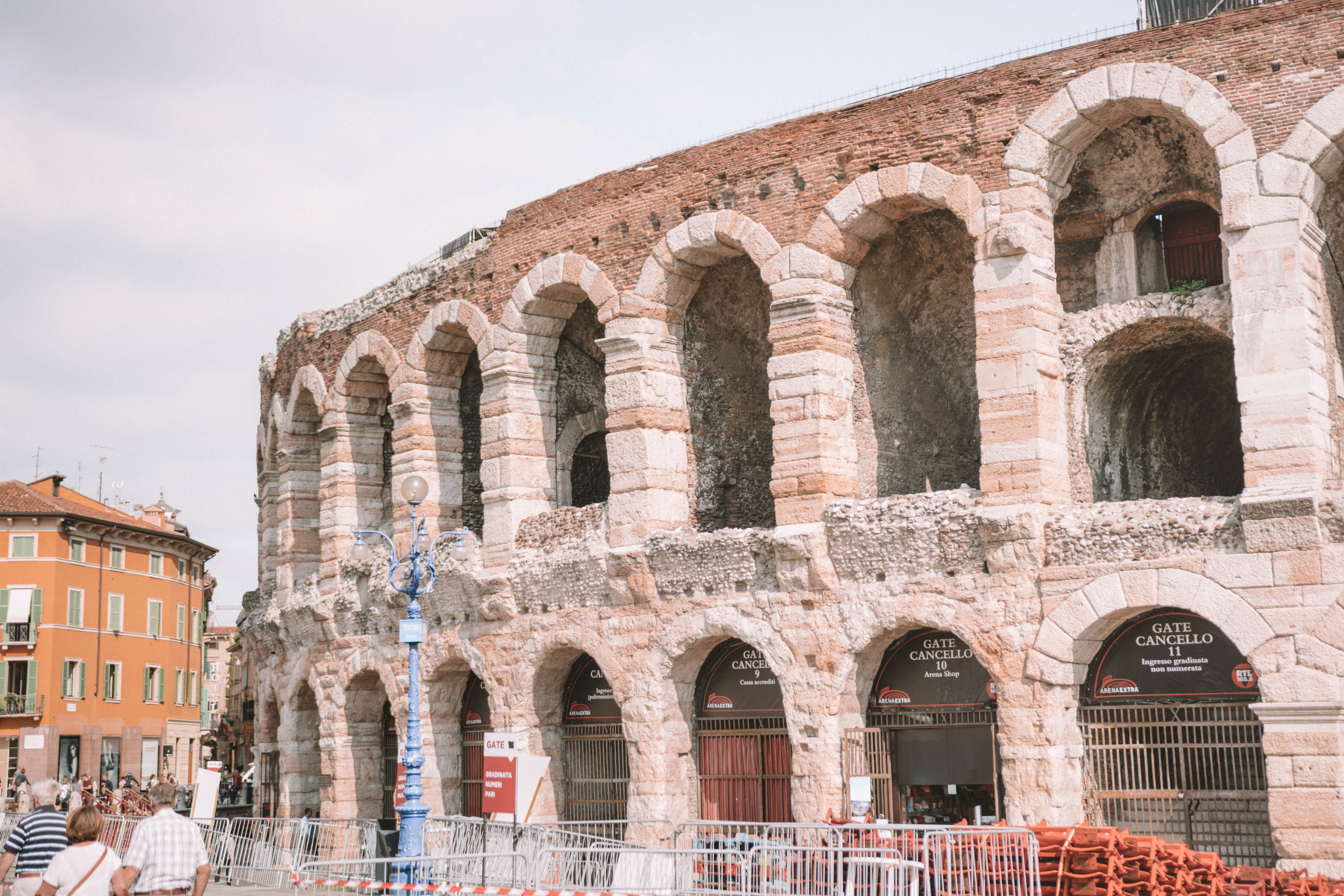 Recommendation
From my experience, and this is coming from someone who doesn't consider herself very 'cultured', I enjoyed my time in Verona. For me, one full day here was enough to enjoy the city. If you are the opposite to me and love spending your time learning about the history, and the architecture etc, then perhaps 2-3 full days will suit you better.
Either way, if you can spare a day or two, Verona is worth the visit. It truly is a gorgeous and romantic medieval town… So really, no wonder why it was chosen for the setting of Romeo and Juliet!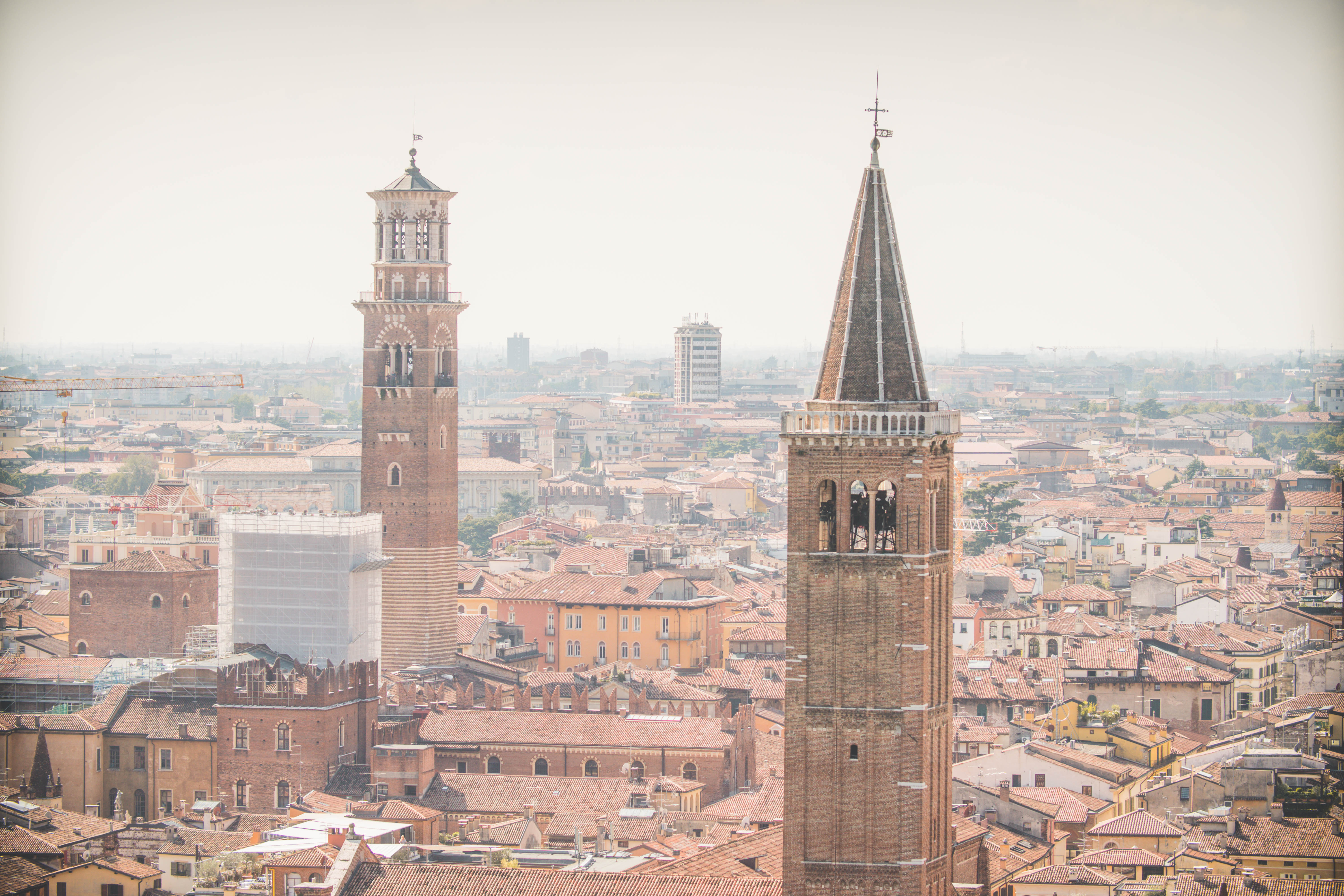 Accommodation
We used Airbnb for our accommodation in Verona; choosing this stylish ground floor apartment. It's about a 5-10 minute walk from the old town, and close to other restaurants and shops. If you're wanting to use Airbnb, I can happily recommend this one. If you're not yet signed up to Airbnb, you can use my referral code and get at least $25US off your first stay.
That's it for my thoughts on Verona! I hope you found this post helpful for planning your trip. You can also watch the vlog of our time in Verona here!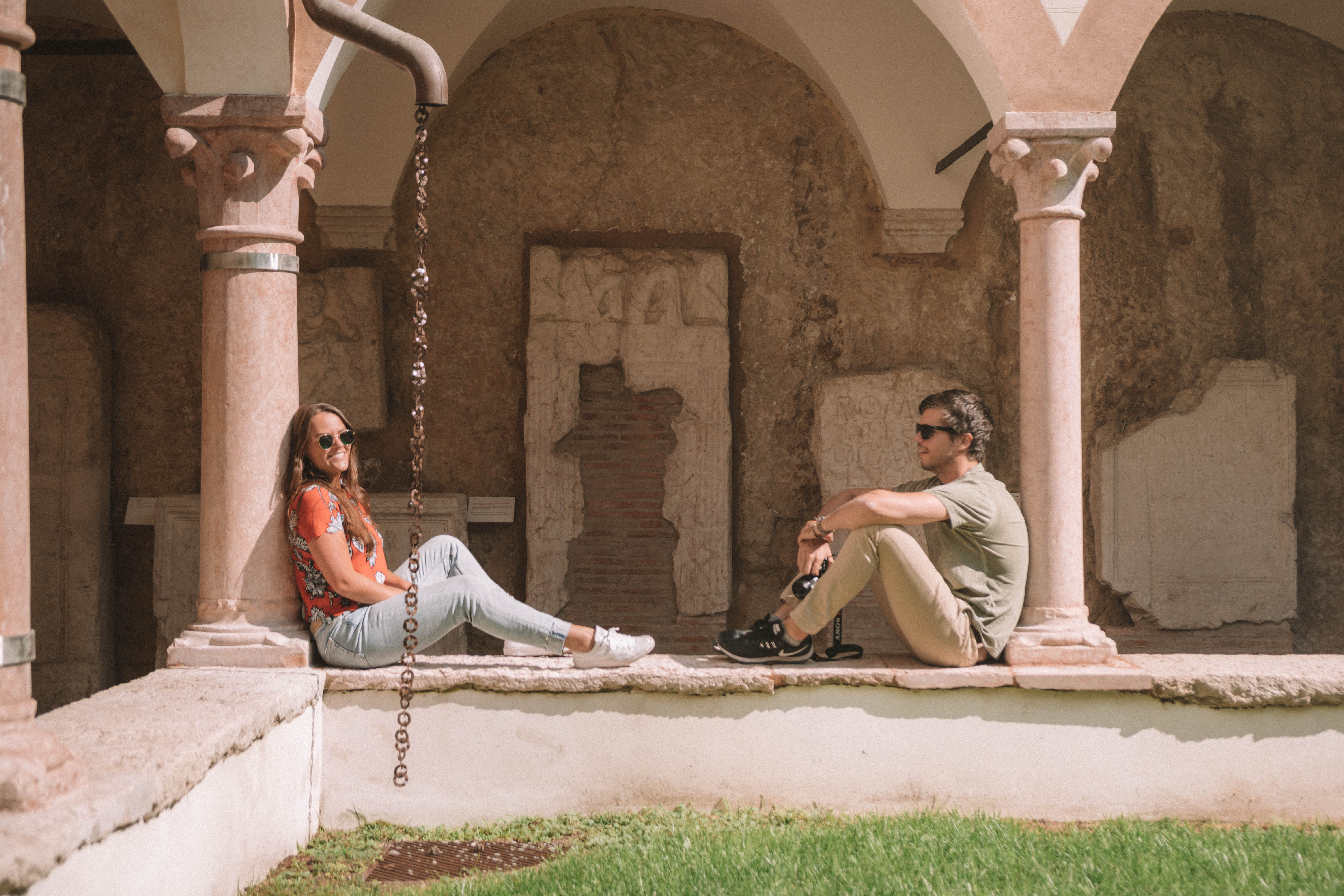 As always, be sure to leave a comment below or feel free to leave me a private message here. I love hearing about your travel experiences or any tips you have to share as well!
Next up…. Milan!
Ciao,
Hannah xox
PIN IT: