When traveling through Taiwan, chances are visiting Sun Moon Lake is on the list. And rightfully so!  When coming here, I couldn't find a whole lot of info to help me with my planning, so I decided to write this Sun Moon Lake Travel Guide to hopefully help you plan your time here.

Sun Moon Lake Travel Guide
How Long To Stay In Sun Moon Lake?
I recommend to spend at least 2 nights here. Ideally 2 full days to explore Sun Moon Lake and the surrounding areas will do the trick. We stayed for 3 nights and I think that was a perfect amount of time as we didn't feel rushed and could mix in relaxation with adventure.
Many people would come in on a bus and just have a short day trip here. But that barely gives you time to do anything. However, if all you want to do is admire the beautiful scenery of this impressive lake and surrounding mountains, then a day trip could be the way to go.
How To Get To Sun Moon Lake
The most popular way to get to Sun Moon Lake is by bus from Taichung. Unfortunately you can't get the train as there is no train route in to Sun Moon Lake. But a bus will drop you off right in the town. And since the town is relatively small, you'll most likely be walking distance from the bus stop to your accommodation.
All public transport throughout Taiwan runs constantly throughout the day. So whenever you turn up to the station, you won't need to wait long for the bus.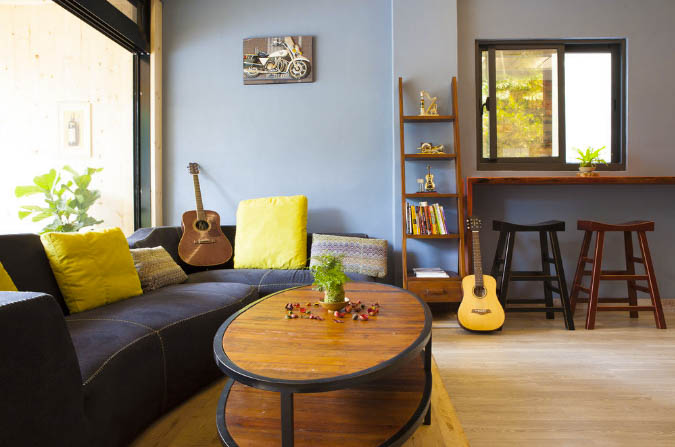 Where To Stay
For such a small town, Sun Moon Lake is teeming with accommodation options of all types. After being in hotels for a while, we felt like meeting new people so opted for a private room in hostel instead. The hostel we stayed at was called Yue Lake Backpackers and is one I definitely recommend if you wanna go with a hostel. The staff here were extremely helpful in planning our itinerary including all the bus times, bus lines, and everything in between. I think our visit could have ended up very different if we hadn't had their help. Just a heads up that the included breakfast is actually vouchers for a free breakfast over at some burger joint… So your breakfasts will consist of burgers. Not the best for your health 🙁
There are also beautiful 5 star resorts (that aren't nice to the pockets) which are lake front. And then everything in between of course!
For the best accommodation prices for Taiwan, I recommend using Agoda (www.agoda.com) to find and book accommodation. 97% of the time it's much cheaper than booking directly with the hotel and it's also cheaper than Expedia for when traveling through Taiwan specifically.
The Food
I'm not much of a foodie and I struggle with eating seafood… Sun Moon Lake was a bit more limiting in terms of food options because it is a small town. And also most tourists are Chinese or from Hong Kong; so understandably it's not totally catered for a simple Westerner's palette haha. Just take a walk through the streets and pick the places that work for you. And if that happens to be Starbucks (yep there's a Starbucks!) then so be it!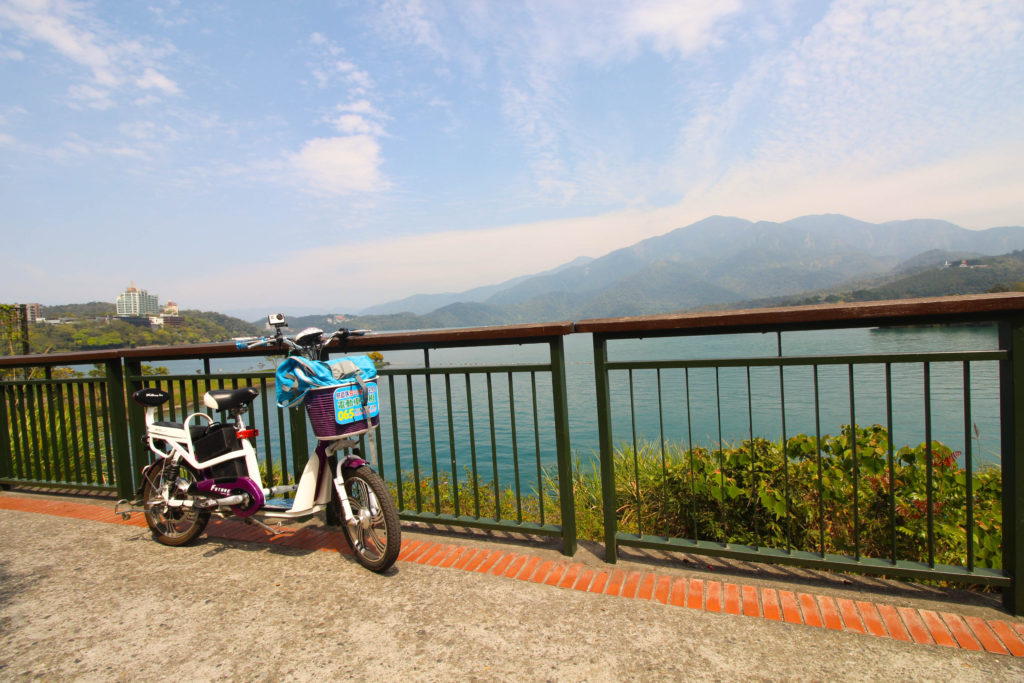 What To Do
Sun Moon Lake is about 33kms around and a chunk of it is bike-able! I recommend to rent a bike or a motorised bike for 2 hours and go out to the Sky Footpath way and enjoy the sights.
Around the lake there is also a beautiful temple called Syuanzang Temple as well as Cihen Pagoda. It's located about halfway around the lake so you can take a little ferry boat over from Shueishe Pier. This is probably the fastest way.
To top it off for 'around the lake' activities, there's a cable car ride you can do. From here you get beautiful views over the lake and mountains.
There are easy trails around the lake. Just be mindful of people around you as it is a tourist hotspot and there are lots of people walking and biking along the trails and boardwalks. We had a few close calls with crashing into Chinese girls who were unconfident riding a motorised bike…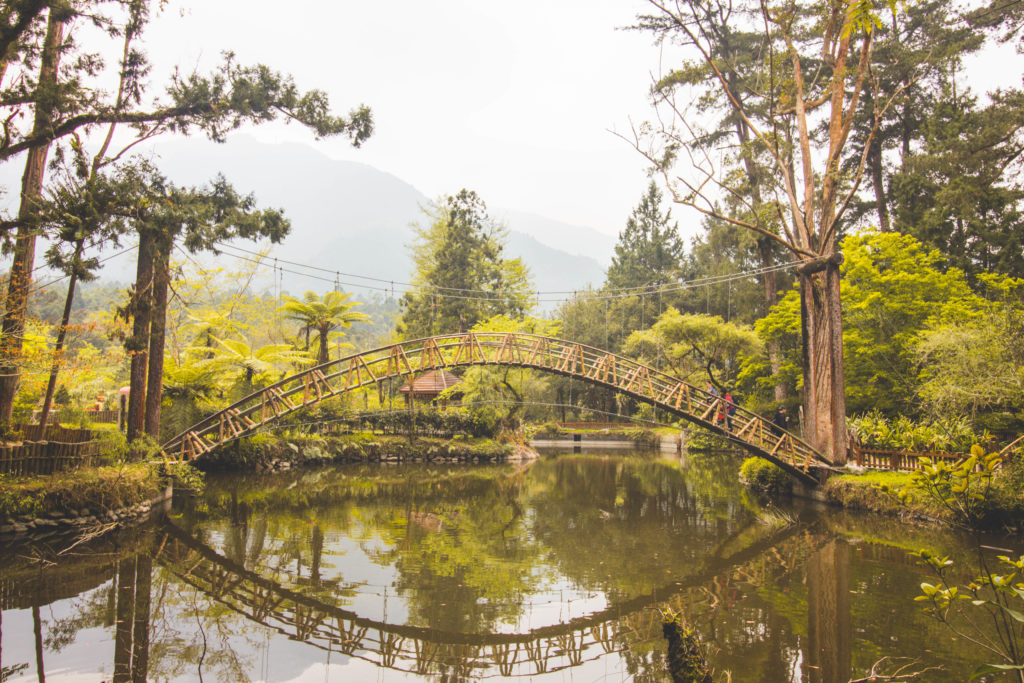 For your second day I absolutely recommend taking a day trip out to Xitou National Forest and Wangyou Forest if you can. We made the mistake of being a little lazy in the morning and not leaving till 1pm. It's a good hour bus ride to Xitou and a further half hour to Wangyou. So by the time we got to Xitou, the buses were no longer running to Wangyou.
So here is what I suggest if you don't have your own car:
Leave early in the morning and take bus 6801 to Xitou National Forest. From there, get the next bus to Wangyou Forest.
Then come back to Xitou and walk around the National Park- be sure to make it to University Pond  to see the picturesque bridge (pretty much the whole reason I wanted to come to Xitou). There are lots of trails you can do here- grab a map when you arrive and see which works best with the time you have.
Those activities should fill up your two days in Sun Moon Lake quite nicely!
I hope this Sun Moon Lake Travel Guide  helped and you have a fabulous time- it really is a beauty of a place.