I put in a fair bit of research about places to travel to within Taiwan. Most posts would mention the hotspots like Taipei, Kenting, and Hualien and only one I came across recommended Kaohsiung. In fact most said that Kaohsiung doesn't have a lot to offer and to only spend one day there if that. I couldn't disagree more after seeing Kaohsiung for myself. We ended up spending almost a week here because there was so much to see, the prices were great, and it was a convenient city to settle down for a bit and get some work done.
So yes, for sure put Kaohsiung on your Taiwan itinerary! Especially because there's a high chance you will need to pass through here anyway. Why not spend a few nights here and explore it yourself?
Here's why I recommend it:
Fo Guang Shan Buddha Museum:
This place is absolutely breathtaking! And many people miss it because they have no clue how close it is to Kaohsiung. It's about a 40 minute drive out of the city. We caught a taxi here because the train lines don't come out this far. There are buses and tours you can take to get here though.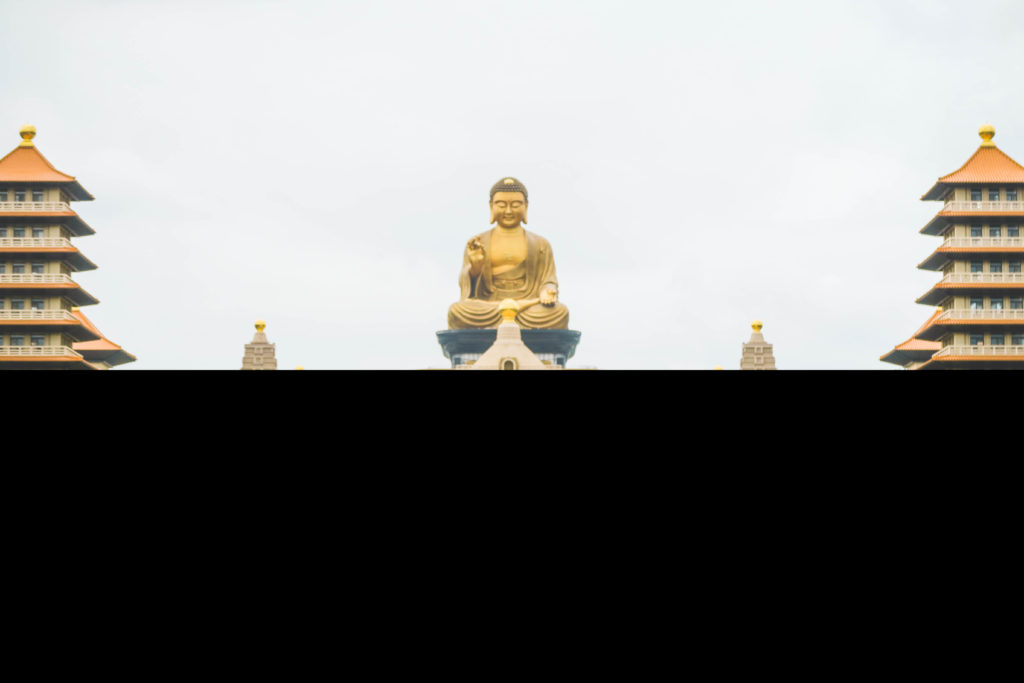 This place is actually a Museum, and outside behind the museum is this amazing big buddha with the symmetrical pagodas and pathway. Words can't describe how grand this place is. Here's something to know though: the museum is closed on Tuesdays. So if you would really like to go inside the museum, don't come on a Tuesday. But if you're like me and aren't too interested in the museum and would rather just explore the outsides, I suggest to go on a Tuesday morning when no one is there. A lot of people don't realise that the outside is still open, so its almost like a ghost town. Trust me, if you don't go on Tuesday, you have a very slim chance of not having to battle large crowds by the big buddha.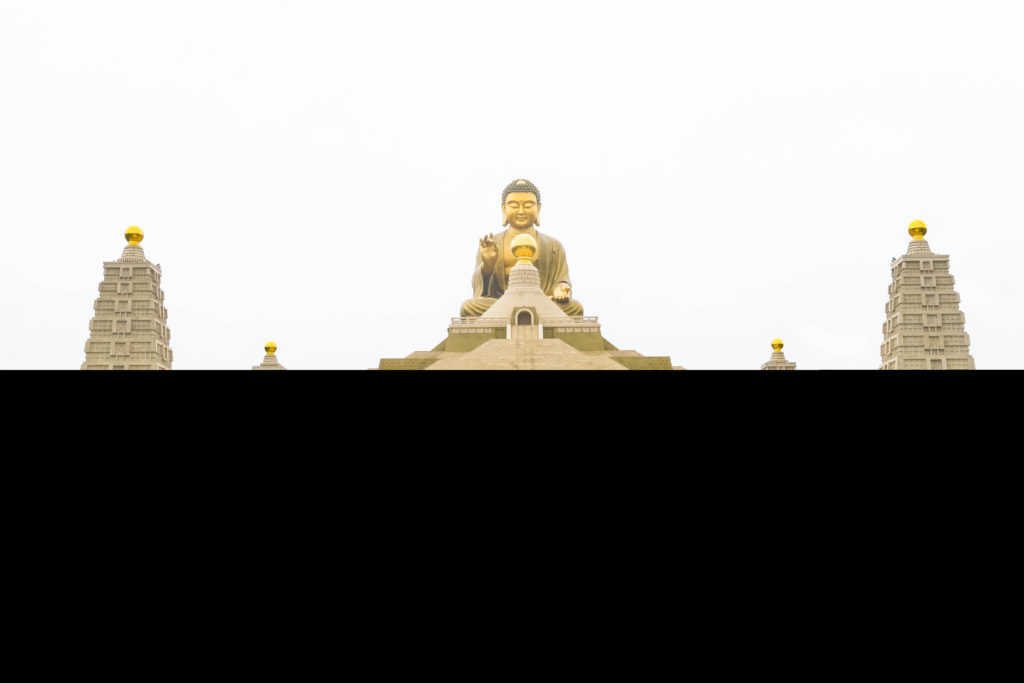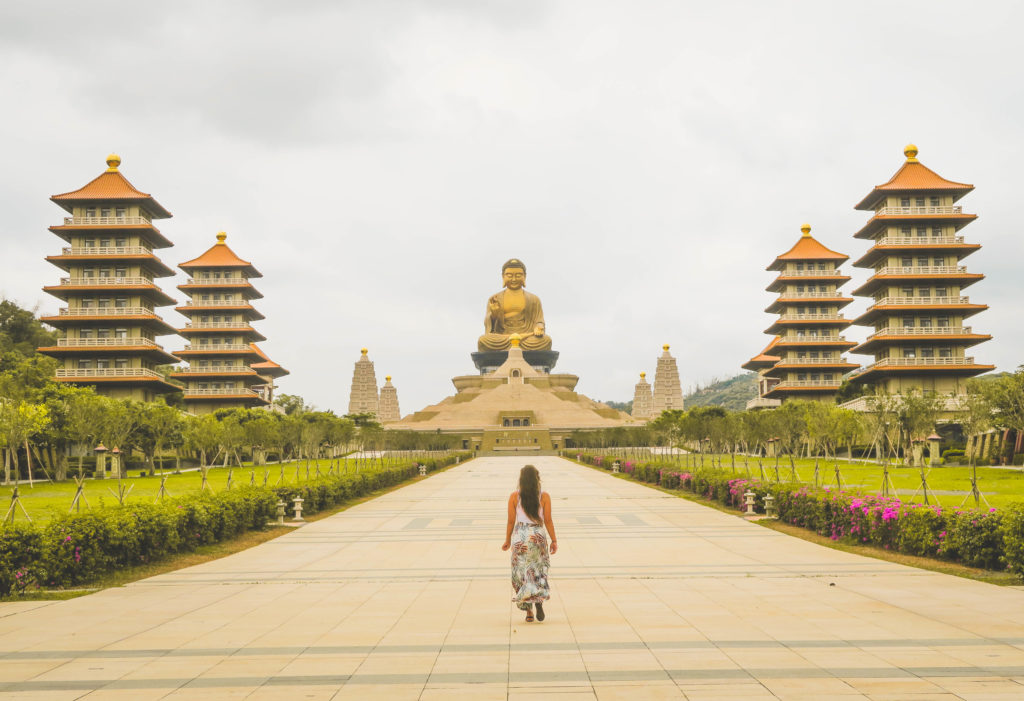 Lotus Lake:
Lotus Lake is the staple of Kaohsiung. Dotted all around the lake are beautiful temples, monuments, and pagodas; such as the Dragon and Tiger Pagodas, and the Spring and Autumn Pagodas. Both of which are beautiful to walk through and to admire the design and art work.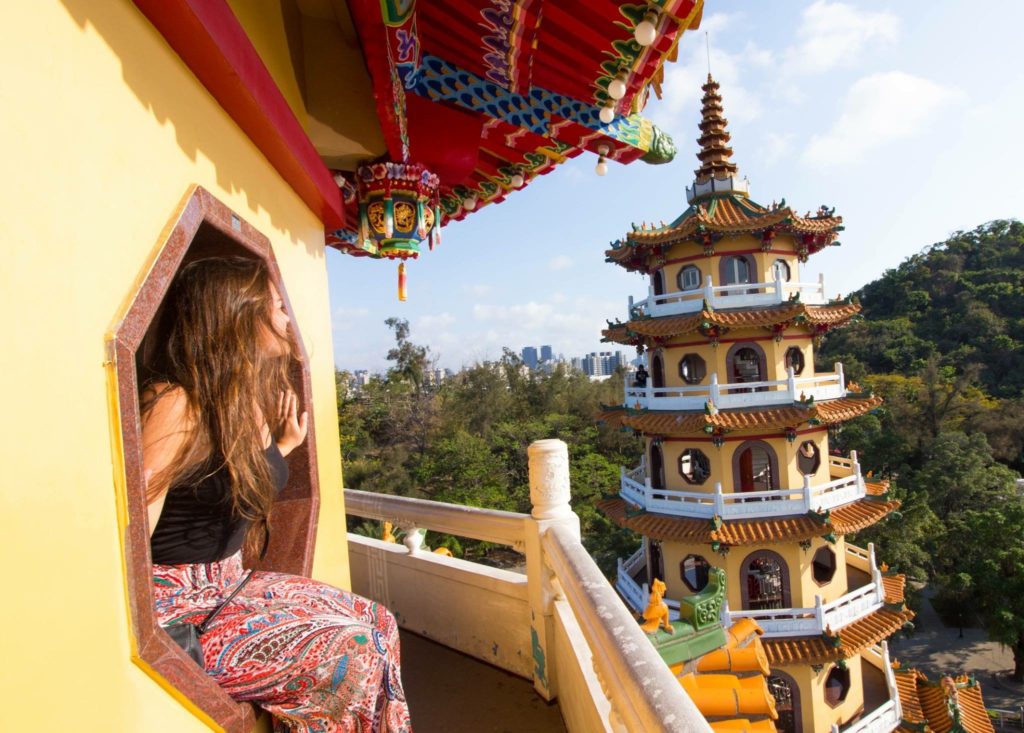 Kaohsiung is super hot. It's not like Taipei or the other Northern parts of Taiwan. It seems as soon as you hit Kaohsiung, the climate is the complete opposite and the temperature is more tropical and humid. That's why I suggest to not walk around Lotus Lake during the hot hours of the day. Aim for early morning or evening.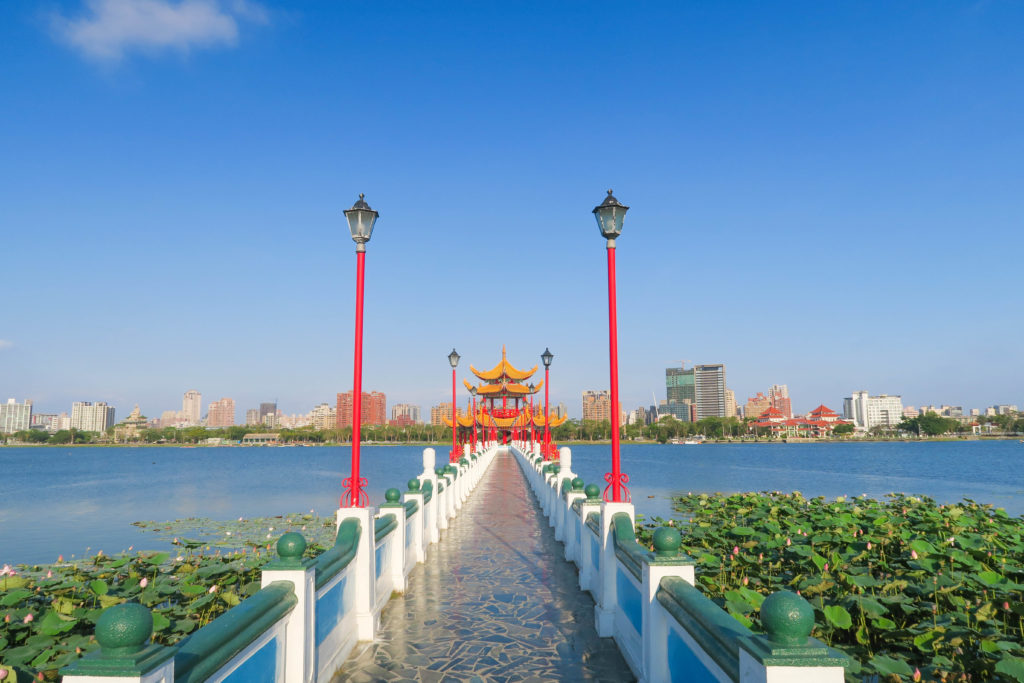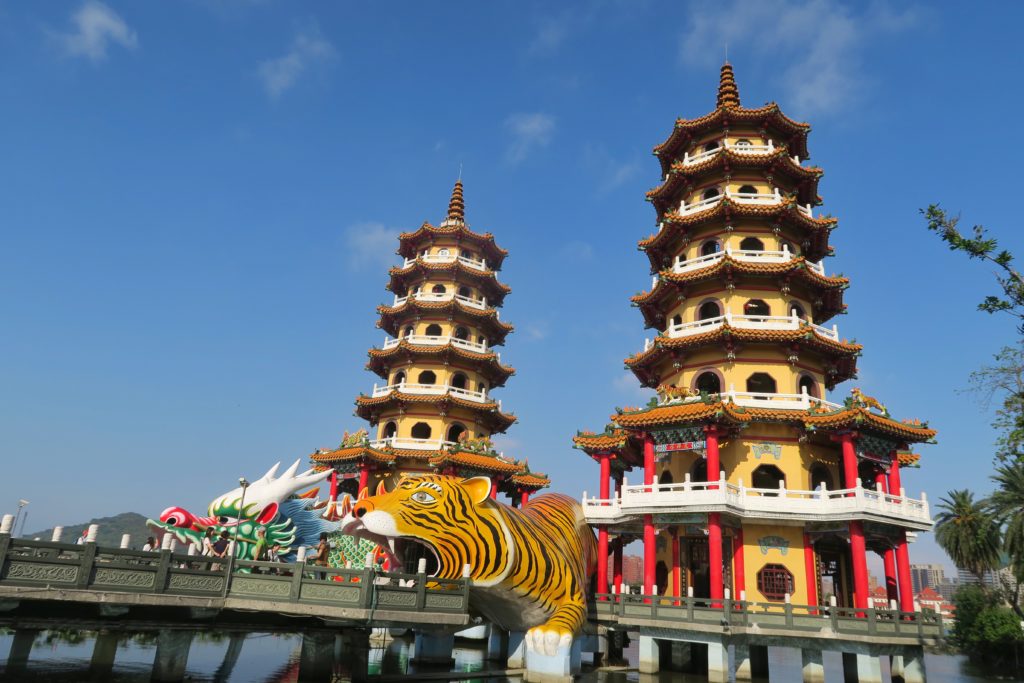 Luxury For Less:
Let's be honest…. Taiwan isn't a cheap country to travel through. The accommodation in Taiwan will make a dent in your wallet, especially if you want the luxury accommodation options. But for some reason Kaohsiung has much cheaper prices for their 5 star hotels. Perhaps in an attempt to get tourists to stay? I'm not sure but I'm not complaining.
We stayed at the Lees Hotel for 5 nights as it was highly recommended on Agoda. Agoda classed it as a 5 star hotel and our deal was $145/night including a breakfast buffet (which was top notch if you ask me!). I thought this deal was amazing, having just been in Sun Moon Lake where we paid $125/night for an average private room in a hostel. And the breakfasts included with that place were gross takeaway burgers from the Mos Burger joint up the road.
I suggest to check out Agoda for your accommodation in Kaohsiung and all through Taiwan. They tended to have the best prices in comparison to the other main booking sites like Expedia, Hotwire, and Booking.com ect.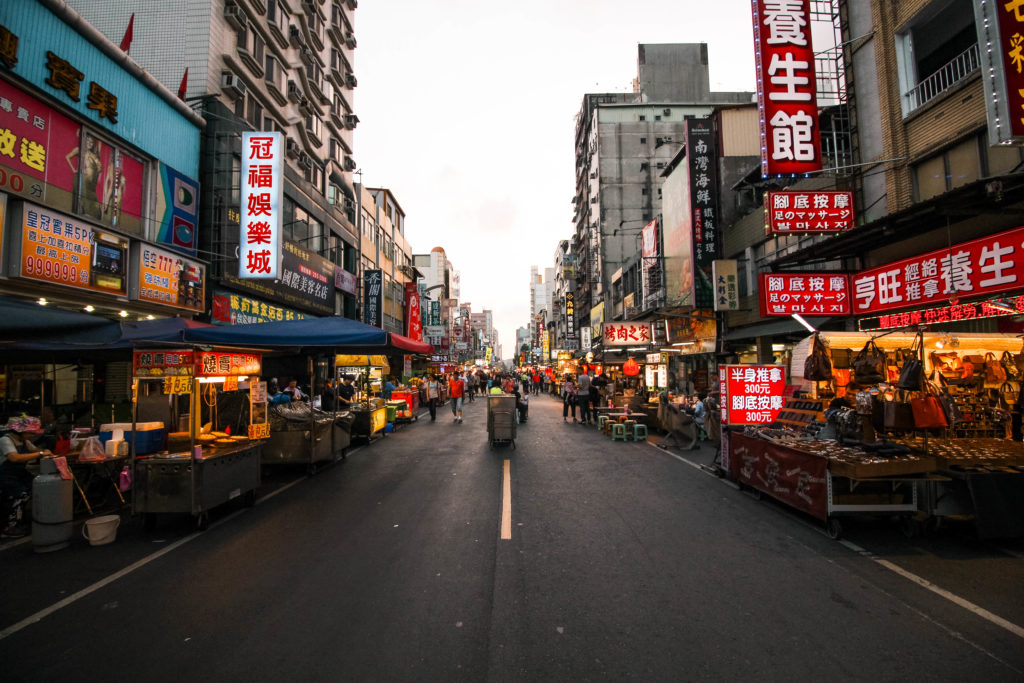 Metro Transport:
When a city has a metro train system, it makes it sooo much easier to get around. Kaohsiung has one, making it a lot less expensive to get from A to B… Taxis in Taiwan ain't cheap and there isn't Uber here either. So other than Taipei, I found Kaohsiung to be one of the easier cities to get around in. Especially in comparison to Taichung where everything is spread out and there isn't a whole lotta English being thrown around.
I suggest to spend at least 1 and a half days here. Two full days can be filled up easily with things to do. And definitely spend a few hours out at the Buddha Museum, you won't regret it!
Enjoy your time in Kaohsiung!