A Portugal road trip is the best way to see this country in my opinion. Plus it gives you a lot more freedom to visit the places you really want to see, and skip out on the ones you don't. Here is a list of my Portugal Road Trip Must See Places!
14 Portugal Road Trip Must See Places
#1 Benagil Sea Cave – Algarve Coast
Benagil Sea Cave was one of the things high on my list, but due to the hurricane passing through, it made the swell too dangerous to be able to reach the cave. To get to the cave you either have to take a boat tour which will cost about 20-25 Euro per person. The tours can take you to more spots than just this cave, which is great! But you won't be able to leave the boat and swim within the cave or stand on the sand etc.
So another option is to kayak to the cave. This can cost around 20 euros for a two person kayak for an hour. Otherwise you can swim to the cave. The swim is about 200 metres. I've heard it's not too difficult, but like I said, I wasn't able to go. Just be sure to check the swells and ask around on the day if it is safe to swim to.
#2 Alvor – Algarve Coast
Anywhere along the Algarve Coast is beautiful. This is where there are all the rock formations with the stunning clear water. Alvor had a cool scene due to the long stretch of beach, which then went into more secluded areas with the rocks. There's also a few hidden beach bars in the rock walls which are perfect for some arvo beers.
#3 Carrapateira Cliff Drive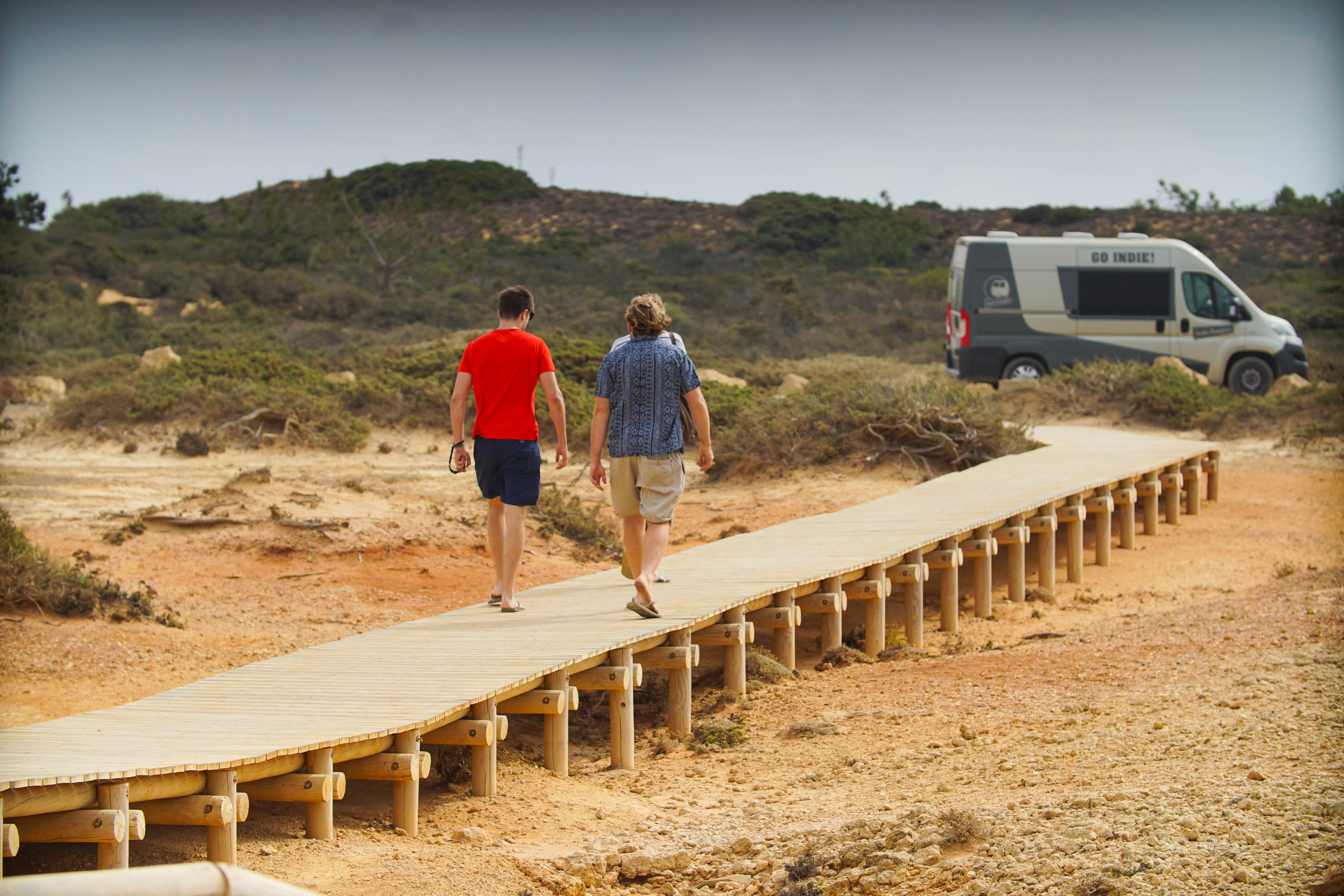 This is one (of many) of my favourite memories of Portugal. I'm not even sure if we were meant to end up here! On the South Western side of the Algarve there is a National Park of sorts. There is a dirt road that runs along the cliff side for several kilometres between Bordeira Beach and Amado Beach. Drive along the dirt road, stopping here and there. You can walk along the board walks to certain look out points and see the long stretch of cliffs with the Atlantic Ocean crashing beneath you. Honestly, the views here are insane! You don't need to reserve a heck of a lot of time for this. An hour or two can be more than enough. We drove through on the way to Amado Beach which is the next stop I will mention….
#4 Amado Beach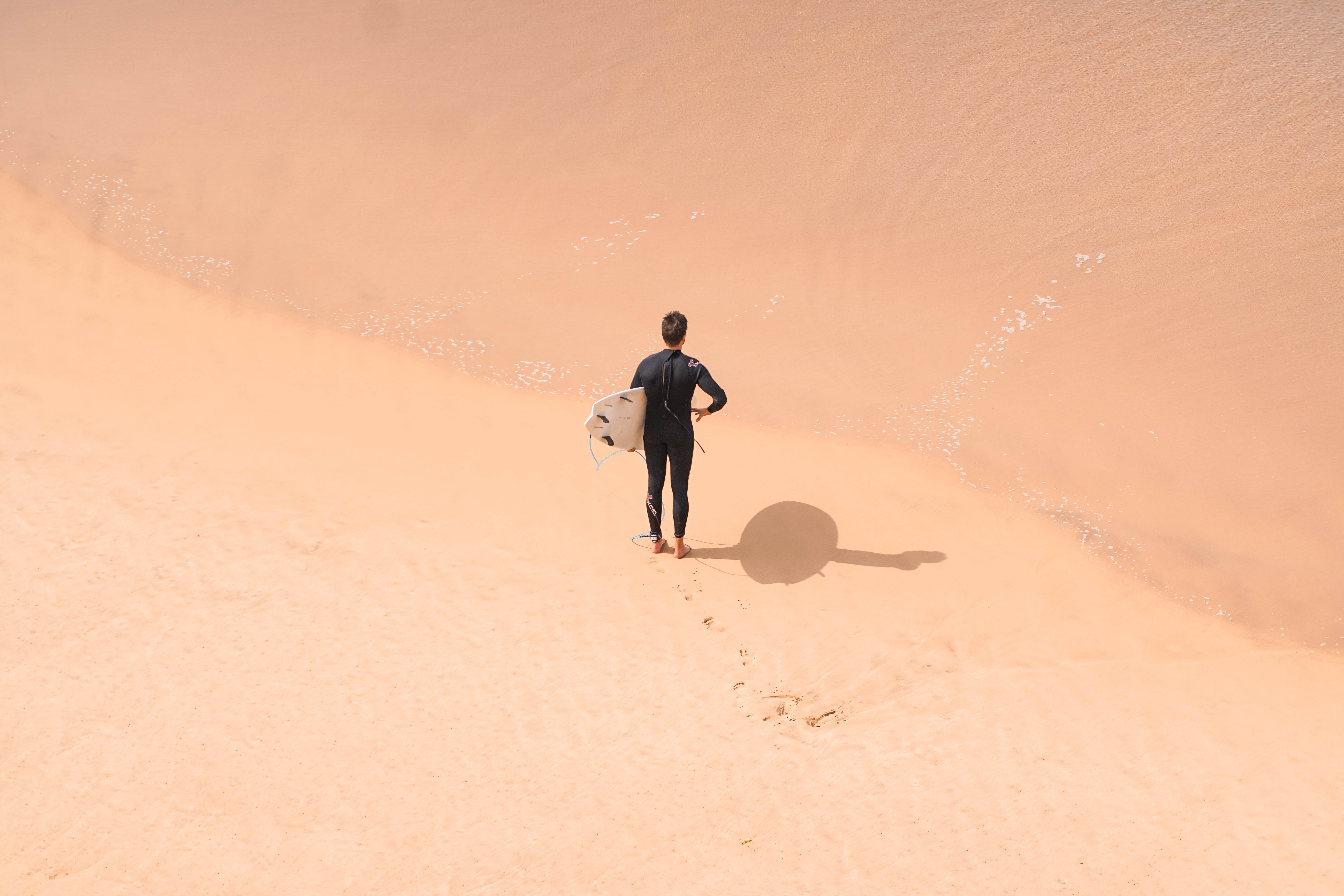 Amado beach is one of those 'cool vibes' kind of places. It's a hot spot for surfing, bodyboarding, and also surf schools. So if you're up for a lesson, you can do one here. We ended up coming here several times so the boys could surf. There's a couple of restaurants/bars overlooking the beach as well so if you're not surfing or sunbathing that can become your hangout.
#5 Sagres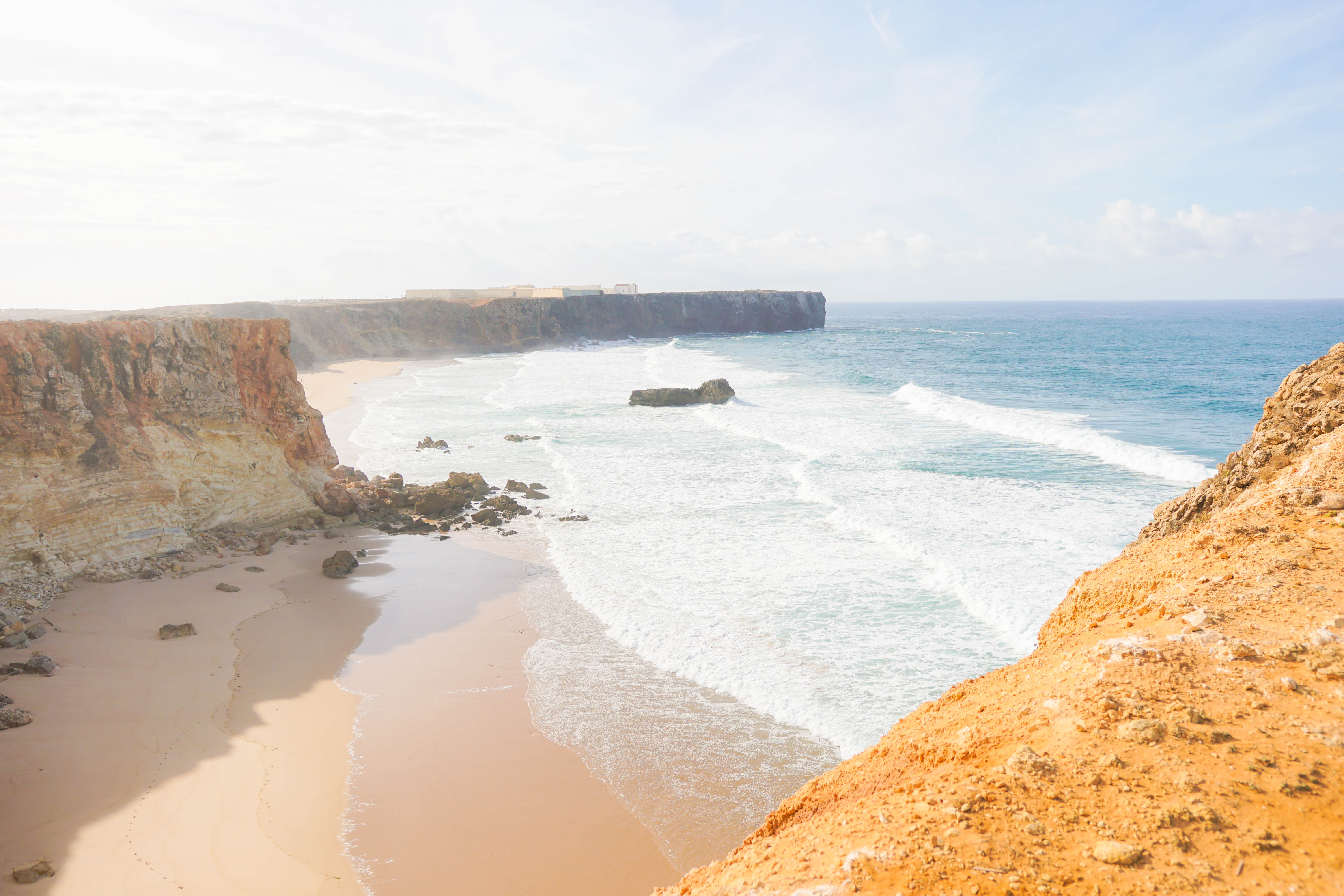 Sagres is a small town near Amado Beach. Again, it's good for surfing but with more to do than just the beach. There is a beautiful old fortress, aptly named 'Sagres Fortress' at the end of one of the cliffs. It almost looks like something straight out of Ancient Egypt! You can pay for entry and walk through if you like. Though I think the view of the fortress is just as nice as the inside.
#6 Lagos
Lagos is such a beautiful town. I can definitely understand why many tourists decide to come here. We were in Portugal mid-end of October, which is considered the shoulder season, so we didn't find it crowded in Lagos. I can imagine in the busy peak summer months, it can get that way though. Lagos is home to another beautiful beach (of course), as well as a gorgeous town centre with cobblestone streets, and colourful doors. I could spend hours wandering around Lagos.
Lagos is also home to a backpacker party scene if you are that way inclined. If you're after a fun night out, you will definitely find that here!
#7 Find A Secret Beach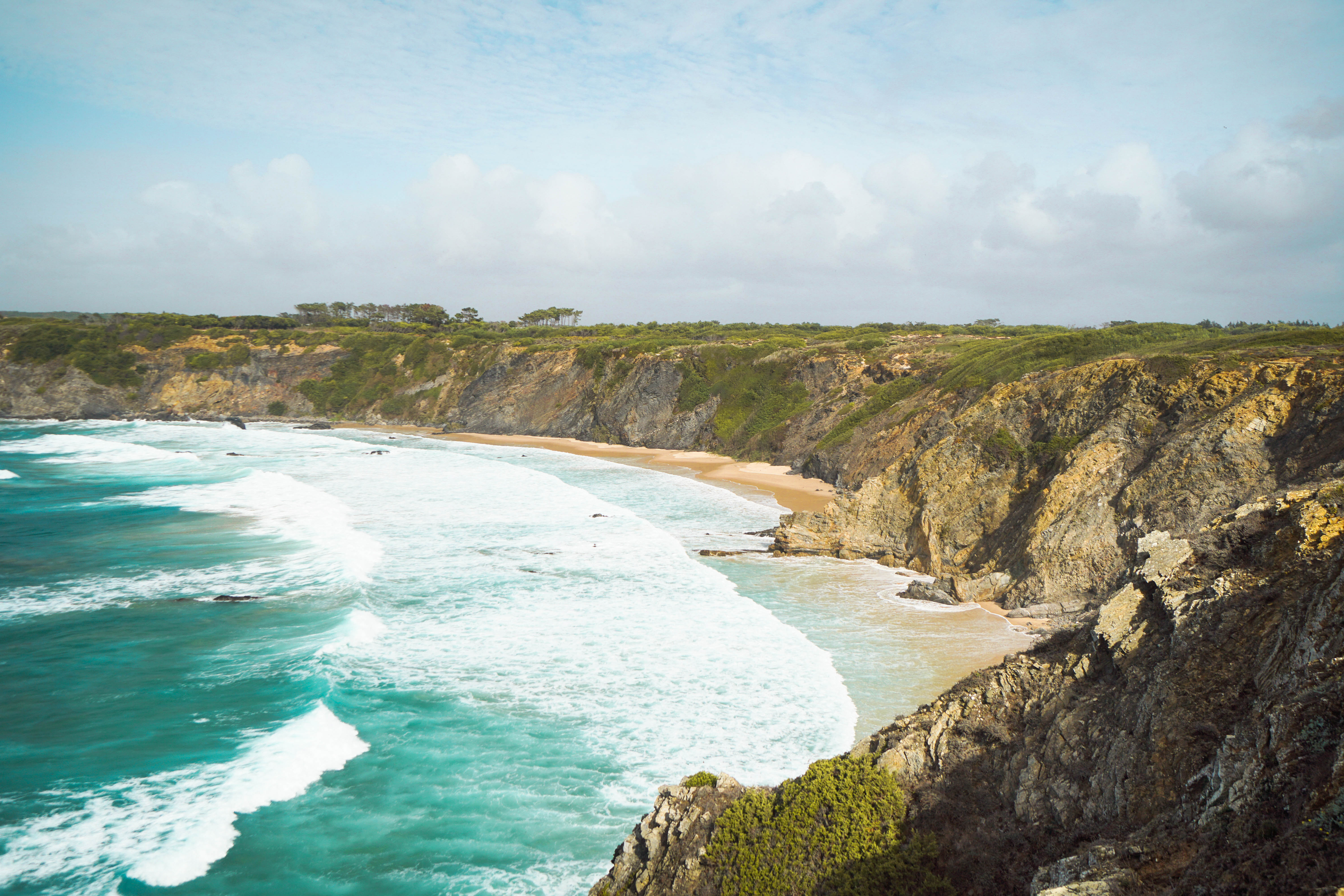 As I've mentioned numerous times so far, Portugal is home to so many wonderful beaches. Many of them are hidden away… Meaning you can have one all to yourself. Sometimes all it takes is taking a few random roads, and maybe a little walk around the cliffs to find your own hidden paradise. I'm not allowed to disclose this spot we went to (sorry!). It was a tip given from one of my Insta followers. But you can easily find your own!
#8 Lisbon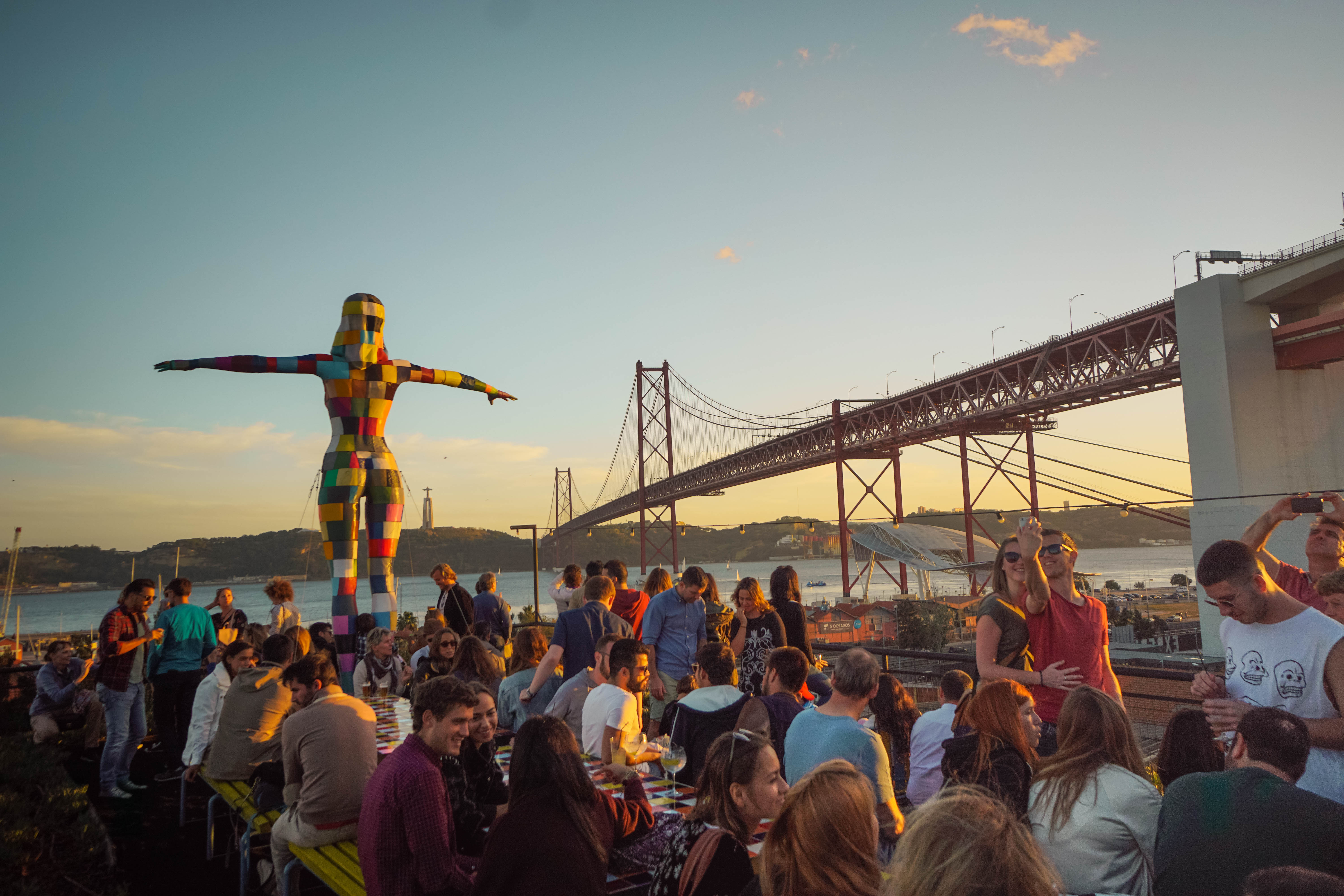 No doubt over the past 2 years you would have heard about Lisbon and how amazing it is. And it's no joke, it really is an incredible city! The old town is beautiful, and rich with Portuguese culture. Not to mention all the colour! I fell in love with the colours of the buildings in Portugal. It's like a mix of Greece, Mexico, and Italy. Strange, but it works. In Lisbon, expect to find great food, architecture, and culture.
The best spot for sunset is the LX Factory. It's definitely a tourist scene, but it's pretty damn cool! LX Factory is a massive outdoor area full of shops, bars, and restaurants. It's very trendy and 'hipster'. We went to the rooftop bar closest to the waterfront to watch the sunset and have a few beers. Then went to a delicious Mexican restaurant for dinner also in LX Factory.
#9 Praia de Carcavelos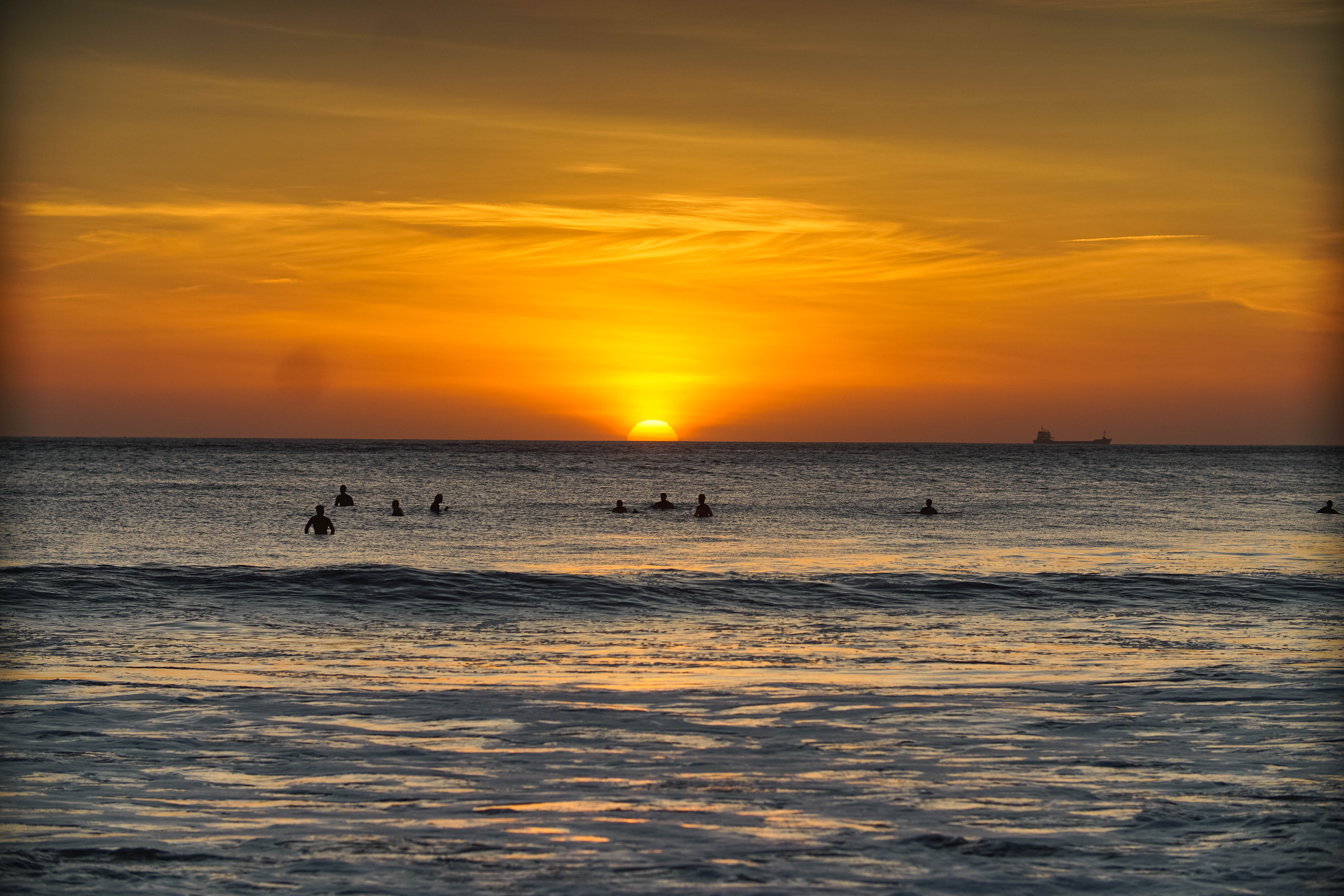 This is near Cascais (a really lovely area of Portugal). This area definitely seems a little more 'upmarket' than the other beaches I have mentioned. This is a popular surf spot (again), and for the non-surfers there are a lot of cafes, gelaterias, and restaurants along the shore line; both budget and upmarket.
#10 Ericeira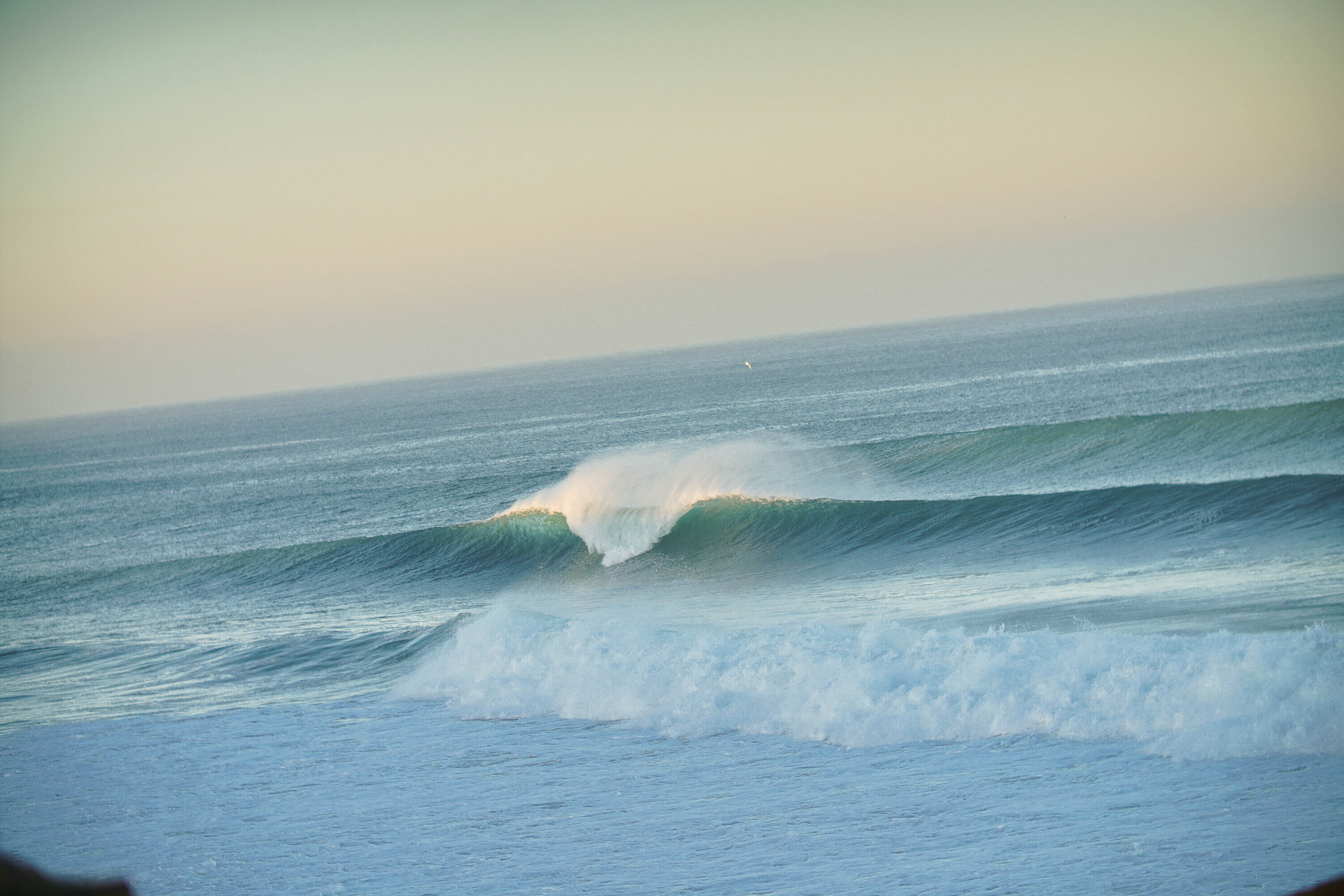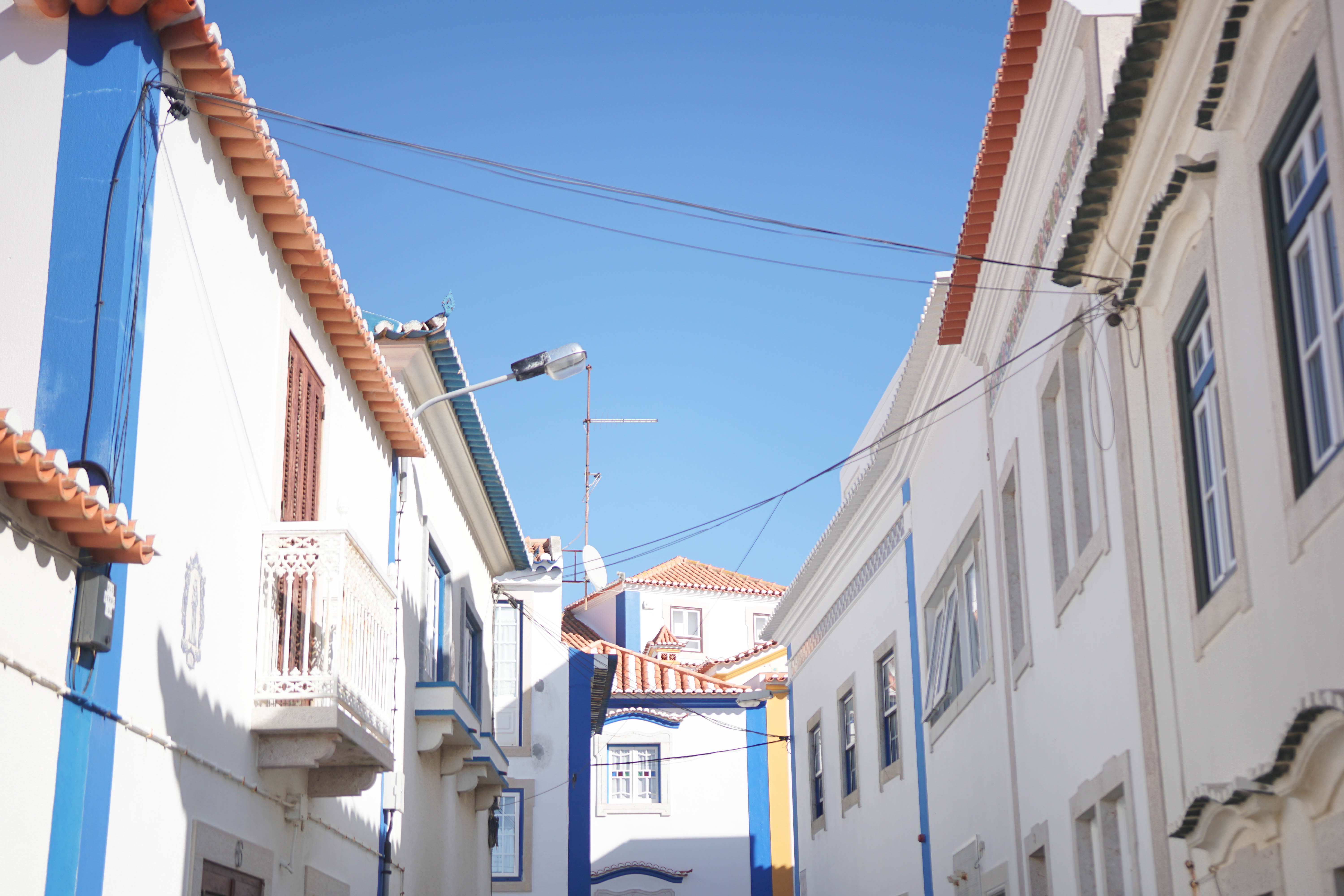 Ericeira takes the cake for my favourite place in Portugal. I would love to come back here and stay for a couple of weeks. Not to mention this was was the boy's favourite spot for surfing and body boarding. Ericeira isn't necessarily a large town, but it's by no means small either. There are many different beaches to choose from. As well as a town centre with shops and restaurants.

#11 Peniche
Peniche is where the famous Supertubos Beach is located. Also a part of Peniche is Baleal Island. There is a little one way road that goes over the sandy beach to connect you to the island. We drove over this and around the island (it's very small). I suggest to park up and explore the island a little bit. There's several restaurants on the Peniche side of the bridge with great views of the beach. It's quite a popular place to spend the day.

#12 Nazare
Holy heck the waves in Nazare were the biggest waves I have ever seen! Nazare is where the big wave surf competitions are held, so what we saw barely even scratched the surface of the size they can get to. When we arrived there were surfers practicing jet ski tow ins which was cool to see. It's a massive beach, and the talent of surfers and body boarders here was amazing. So we decided to stay parked up at the beach carpark over night.
#13 Porto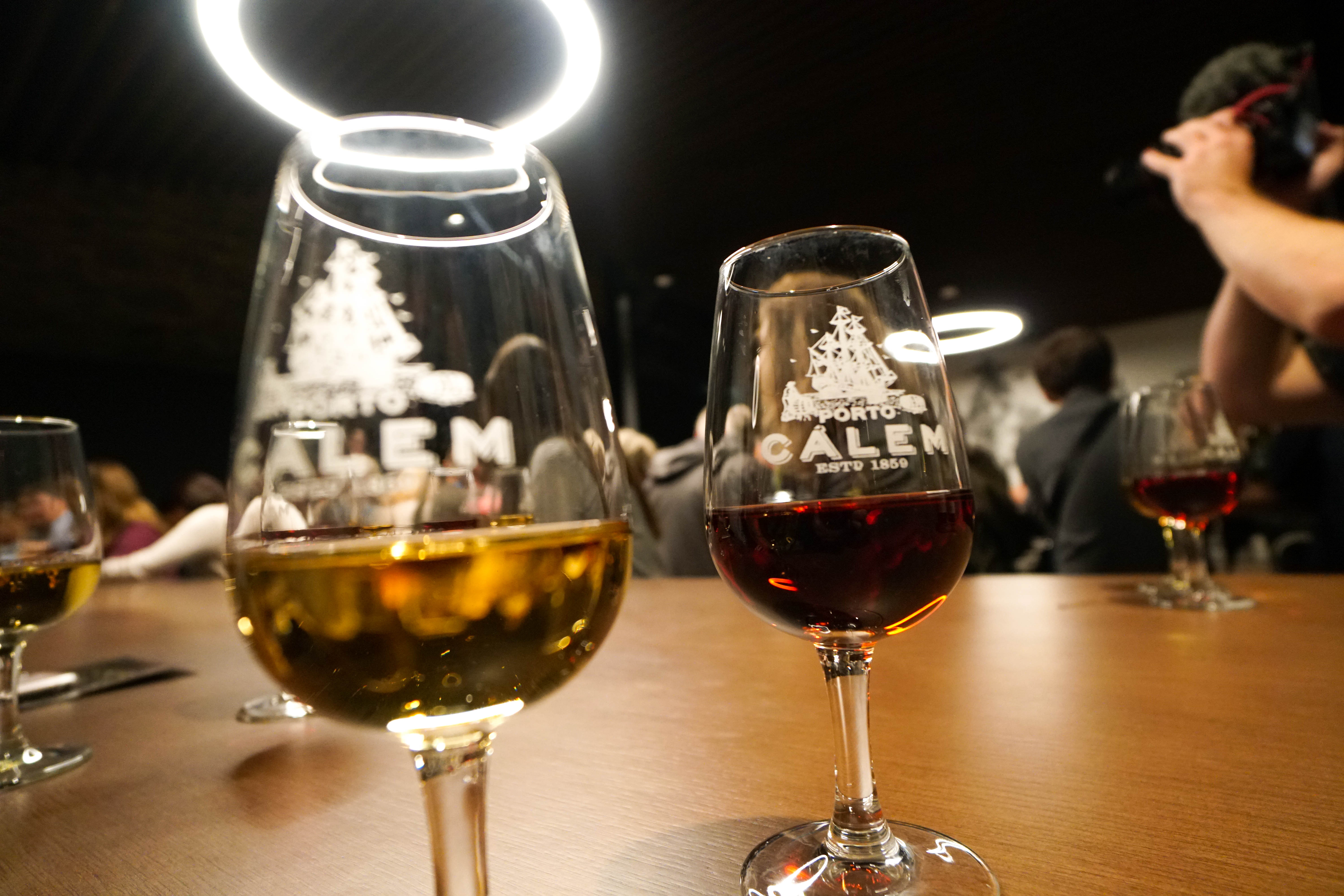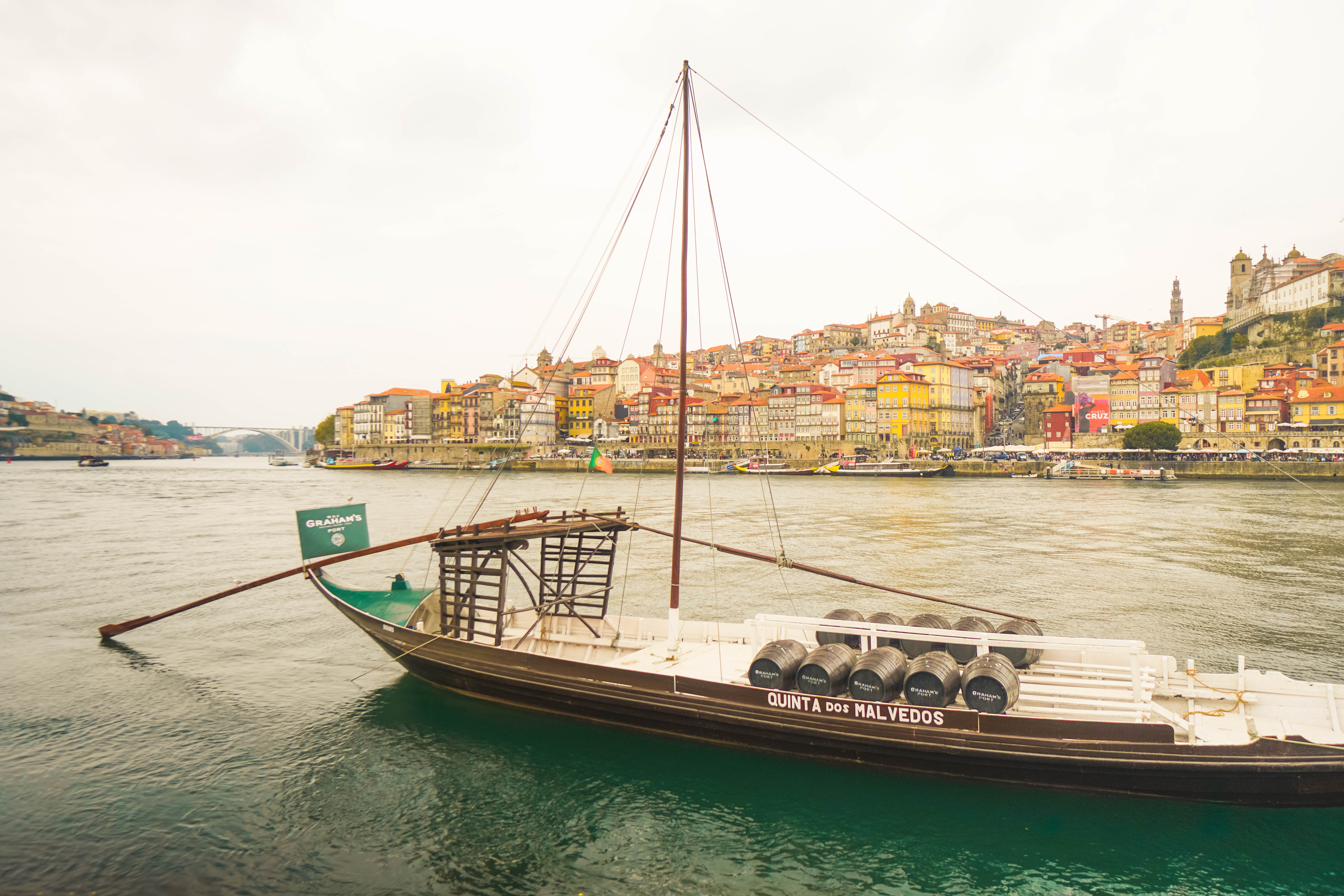 Porto is one of Portugal's largest cities; second to Lisbon. It's home to port wine, with loads of port wine cellars you can tour through and do tastings with. I highly recommend doing at least one tour and tasting. We did one with Calem and we were able to taste two ports at the end of the tour.
But Porto isn't just all about wine… People also love this place because of how beautiful it is… If I had to describe it, I would say it kind of resembles Rio Maggiore in Italy's Cinque Terre. Except larger and with the Douro River running through the centre.
#14 Peneda-Gerês National Park
Peneda-Gerês National Park is right up North above Porto, bordering Spain. Here there are many hikes you can do, as well as natural pools and waterfalls. We did not end up coming here as the camper van had to be returned. But next time I come to Portugal I definitely would like to make the trip. That's why I'm including it on this list here for you.
Those were my Top 14 Portugal Road Trip Destinations! If I have missed out any, let me know in the comments below 🙂
p.s Thinking of using Indie Campers for your Portugal Road Trip? Read my review here before booking with them… It might just change your mind!!