Before arriving in Medellin, Colombia I had no clue what to expect… And what I found upon my arrival was far from what I had ever imagined…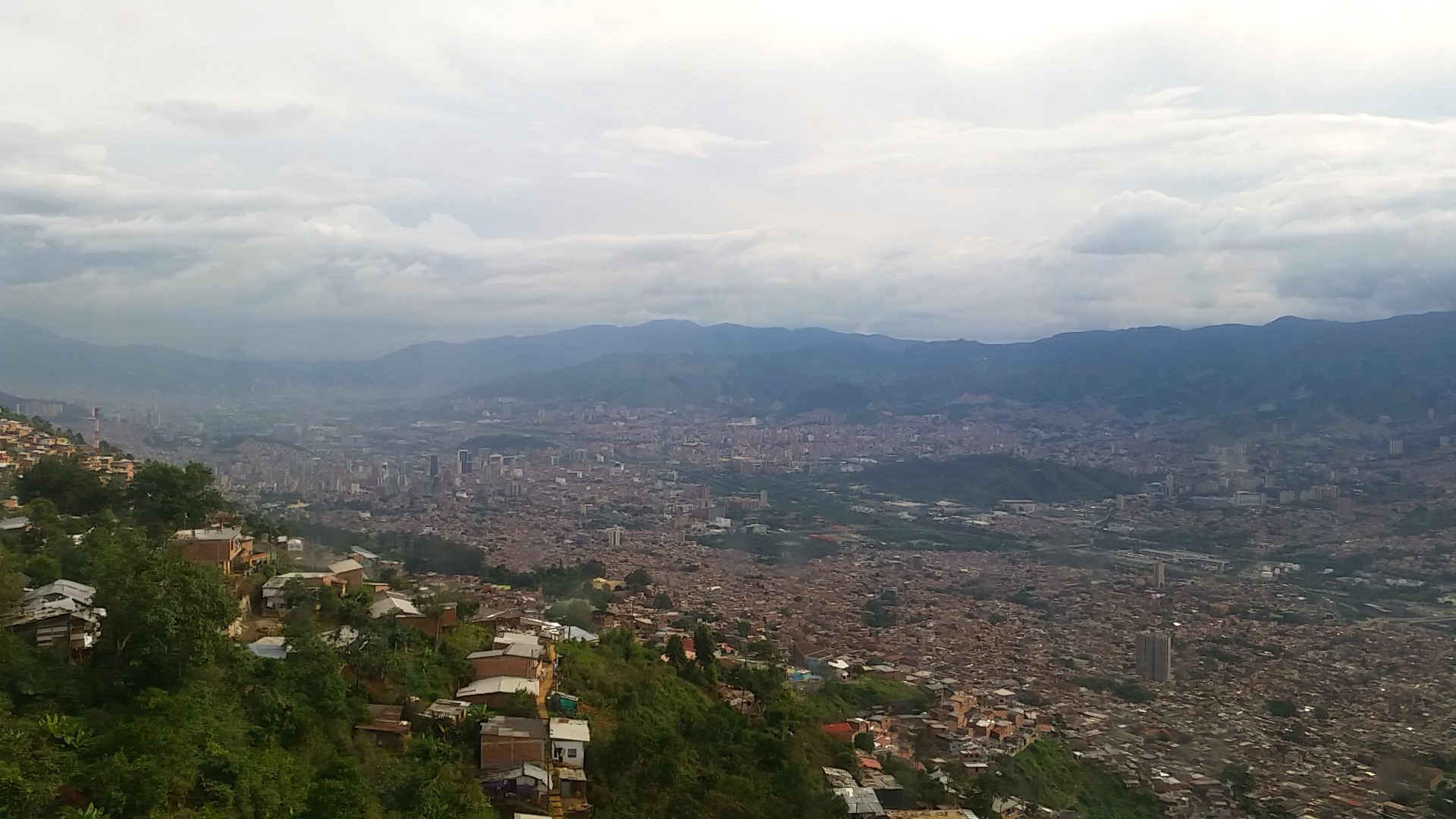 It was over 20 years ago that Pablo Escobar rained mayhem over Colombia. Drugs, cartels, violence, and corruption ran deep in Colombia's culture back then. But like I said, that was 20 years ago. So why is it that Colombia still has to work so hard to defend themselves as not being the country that it once was?
My guess… Ignorance. People on the other side of the world still judge this country without ever have being there. And then they never travel there because they assume it's still like it was back in the day. It's a cycle that needs to be broken. Tourism is slowly increasing for Colombia which will help reshape the reputation of the country. Only people who have traveled to Colombia can share with others what an amazing place this is to visit. And I hope that what I have to share will help contribute to that.
So, here was my experience living in Medellin, Colombia for 2 months.
Right from the get-go I found the people of Medellin to be some of the friendliest I have come across in my travels. Our embarrassing lack of Spanish was the cause of some awkward exchanges with drivers etc but their tolerance with us was something I have come to admire. In New Zealand, if a foreigner comes and doesn't speak a word of English, I know myself and many others wouldn't show half the patience of what Colombians showed us. That's one of the many things I will remember of the people of Colombia.
Actually, when I think of Colombia, a lot of what I think about is how accommodating the people are. They really just want the people visiting their country to see how amazing it is. To see what they see. Many times our Uber drivers would ask what we thought of Colombia before we arrived and what we thought about it now we were actually there. They don't want to be known as the country of Pablo. There's so much more Colombia has to offer.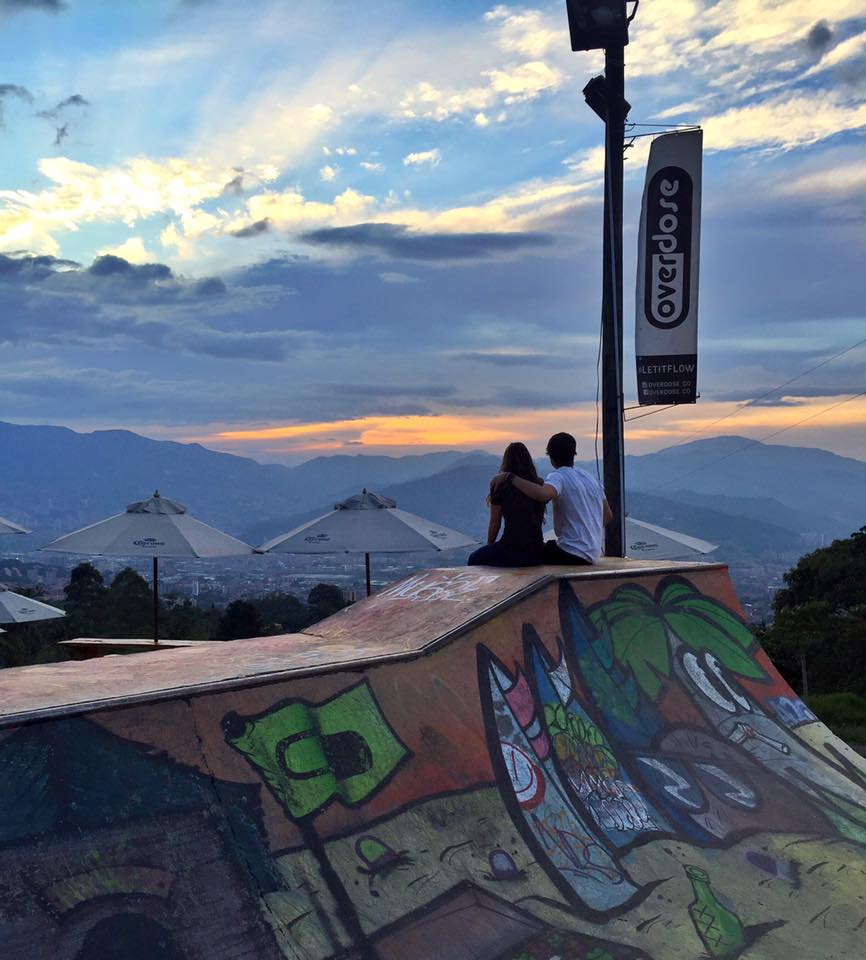 Colombia's culture is rich and is something to be experienced when you're there. It's tough to find a bar on a night out that doesn't involve everyone dancing salsa. You won't find much fist pumping in this country, that's for sure. I went to a salsa night at a small intimate bar called El Eslabon Prendido. Every Tuesday night is salsa night and there is a live band playing groovy Spanish tunes. Everyone is on the small dance floor, sweating and salsa-ing.
I downed a few drinks and then a few more shots to build up the courage of giving it a go. A handsome local guy ended up asking me to dance. Red faced and tongue-tied, I tried to communicate that I really had no clue how to dance salsa so I'm sorry in advance. He didn't mind and it was a blast learning a few of the moves. Even while squished up against countless other dancers, It's all just part of the experience.
After the bar closed down, the punters poured on to the street and took a seat on the curb. The party continued with everyone socialising and drinking on the road.
That is one thing Colombian's quite enjoy… Drinking. The national spirit is Aguardiente and kind of tastes like a black liquorice vodka. Not my cup of tea but you'll see the people of Colombia just knocking it back in shot glasses or straight from the bottle.
Medellin is home to a tonne of awesome bars and restaurants. You can easily find cheap local options or something different like Thai, Indian, Mexican, or Argentinian food etc. Parque Lleras is the spot we would usually go for a night out and is pumping until about 3-5am. There's not really any public drinking laws in Medellin, so there's always many people drinking in the park. And then all the bars, clubs, and restaurants surround the park as well as line the neighbouring streets.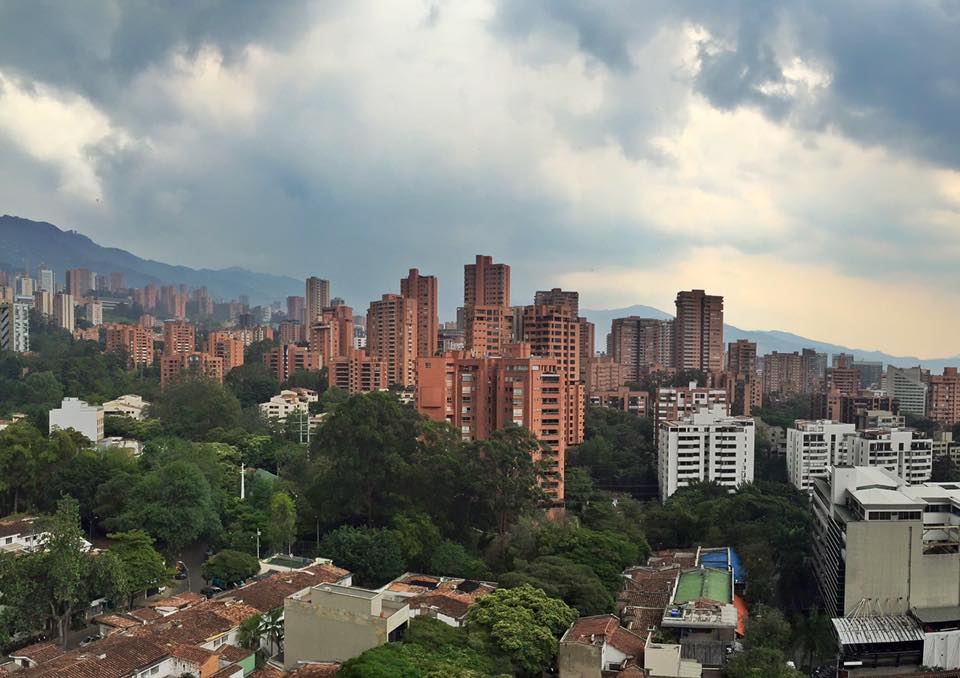 When in Medellin, it never really felt like I was in some big crazy city.
If you didn't know, Medellin was actually voted the world's most innovative city by the Wall Street Journal back in 2013, and after living there and learning more about the city, I'm not surprised! There's a few things the world can learn from Medellin.
If you want to build a house or building in the city, you have to plant a new tree somewhere in the city and contribute some sort of artwork. Plus they're the first country in the world to put in a metro cable as part of the public transport system. It helps get the people from the top of the Communas and Barrios (the neighbourhoods on the outskirts of the city which reach all the way up to the top of the mountains) to access work opportunities.
All the greenery in the city sometimes made you feel like you were in some kind of oasis rather than in the middle of the city. I loved being on our apartment balcony and overlooking Medellin. It really is one of the greenest cities you'll come across in this world.
In terms of safety, I felt totally safe in Medellin. I was warned about Colombia a lot before I left. Many were worried I would end up kidnapped or murdered by drug lords. In fact, I probably felt more unsafe in somewhere like Thailand… Yet nobody warned me about safety before I went there. It's just like any other city in the world. Just have common sense and know your surroundings. Don't put yourself in positions where you might become an easy target.
Overall, Medellin was a place I loved living in. It's home to beautiful apartments, delicious food, and amazing scenery. The people are some of the most accomodating and patient you might ever come across, and take pride in themselves, their culture, their city, and their country. I was able to slip into Medellin life easily and was quick to call it home for the 2 months I was there.
I implore and encourage anyone and everyone to travel to Colombia and Medellin, and to see for yourself what it has to offer. You won't be disappointed!
PIN IT: