Montenegro is one seriously stunning country. It may be small in size, but don't be fooled. There is a tonne of things to see and do in Montenegro. Two of which are  Lovcen National Park and Skadar Lake. If you don't have a car of your own, the best way to see these two attractions is through a Lovcen and Skadar Lake tour. So that's exactly what we did!
The agency we used for the Lovcen and Skadar Lake Tour was Kotour Travel Agency. We had been talking to Mladen, the owner, and it became clear rather quickly that he was passionate about Montenegro and giving people a great experience. Here's a little insight into the Lovcen and Skadar Lake tour… Without giving it all away.
At about 8am we were picked up from our apartment in Kotor in a classic blue Mercedes. Safe to say we were stoked to be ridin' in style for the tour! Heads up that the tour is about 10 hours, so plan accordingly. Alex was our guide for the day and he actually went on to become a friend of ours during our month in Kotor. Great guy!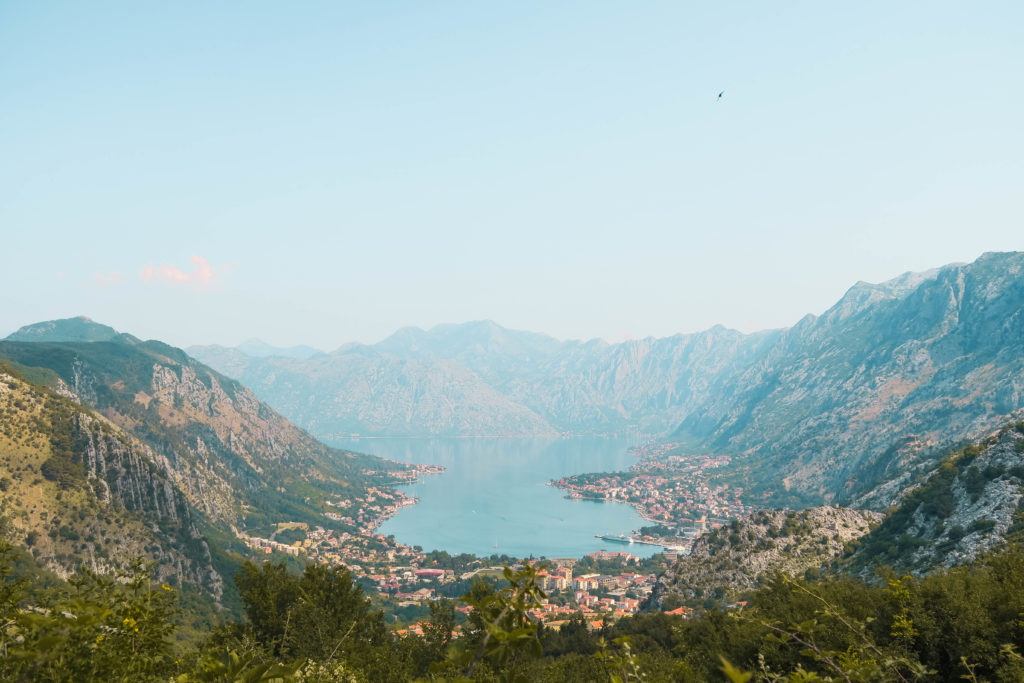 The first part of the day was spent driving up the winding roads of the mountains surrounding Kotor Bay. There are 25 hairpin bends on this drive and the views along the way are out of this world. We made multiple drone stops during this drive and he takes you to the best lookout points where you have a view of both Kotor Bay and Tivat.
Once we had our fill of the view, we continued on to the oldest restaurant in Montenegro. The drive to get to this place is gorgeous. You get to see smaller villages and the countryside of Montenegro. At the restaurant we were served a plate of smoked ham, cheese, fresh bread, and either a wine or beer. Why not have a wine at 10:45am? Wine not!?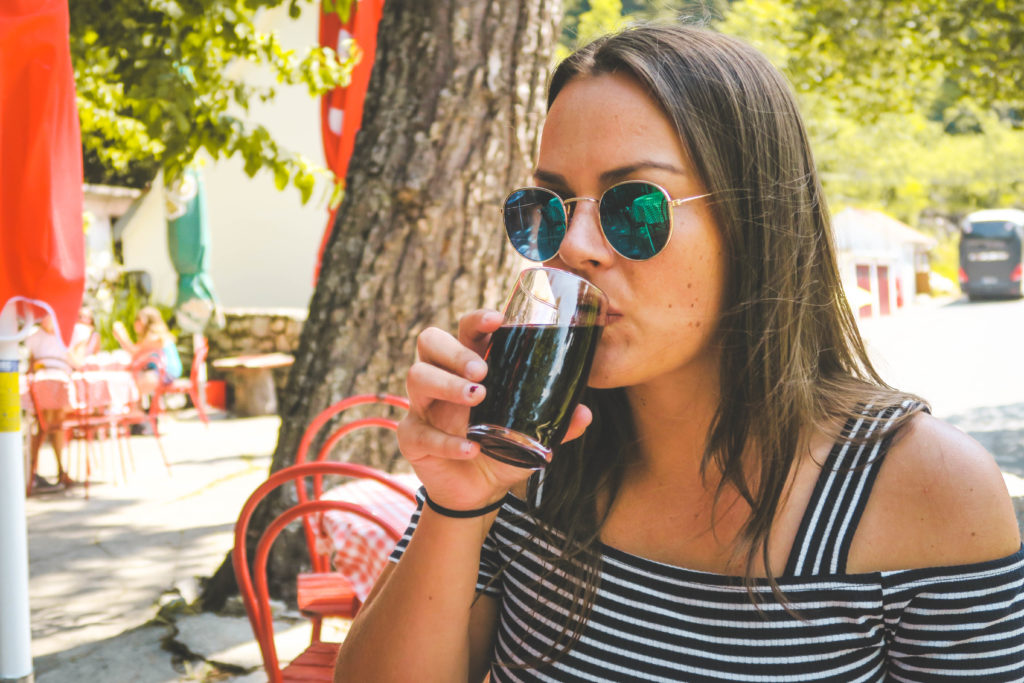 This ham though… Let's just say I'm glad I'm not a vegetarian because otherwise I would've missed out. The ham is smoked and aged over a period of a year. To be honest I didn't even know it was possible to do that without the meat going bad (ignorant carnivore). We were taken to the smokehouse where Alex explained the process. Plus we got a shot of homemade brandy. Yeah… By 11am I was a little tipsy… Morning drinking should be a thing!
Our next stop was the mausoleum at the top of Lovcen National Park. To get to the top you have to climb about 450 steps, but trust me when I say it's worth it. Plus you can burn off all that ham and cheese.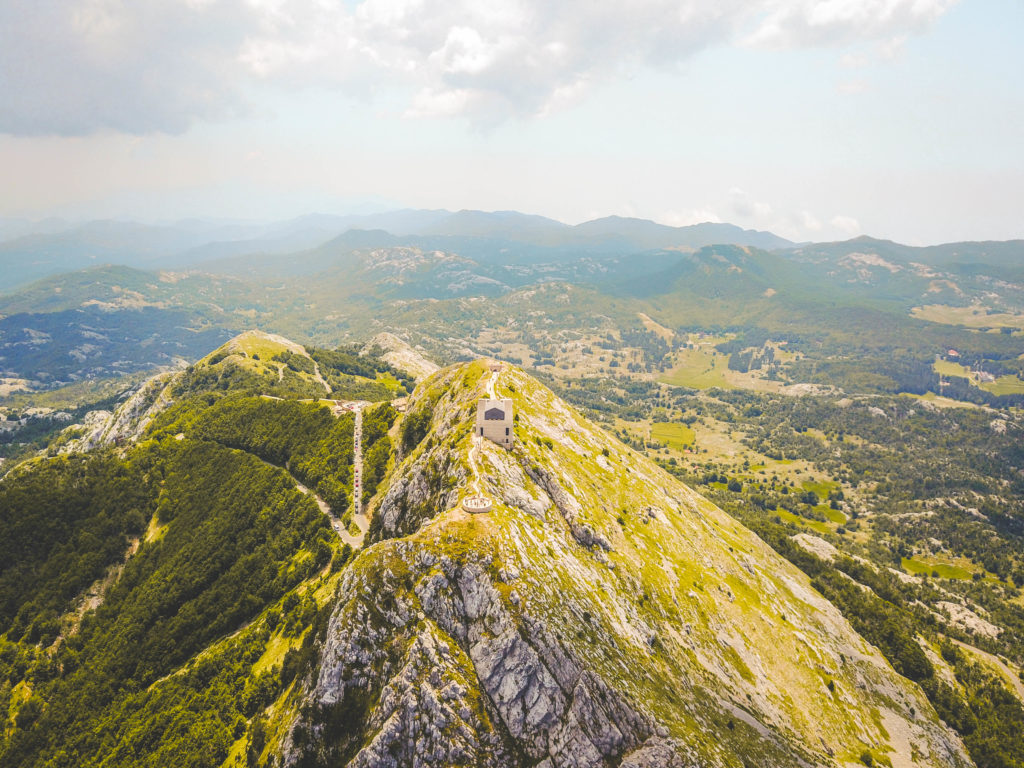 From the top panoramic lookout, you can see out to Montenegro's neighbour, Bosnia & Herzegovina, as well as out to Skadar Lake. We had a super clear day so had maximum visibility at the lookout. But Lovcen isn't just a good place for the views, it's also rich with history and culture. The mausoleum holds the tomb of Petar II who was a well-liked political leader of Montenegro. Alex explains it better haha.
On the way out to Skadar Lake, we passed through the old Capital of Montenegro, Cetinje, where Alex gave us a little walking tour of the main city square, the political buildings and prominent religious sites. Cetinje was a place I didn't feel we needed to stay in or visit on our own, so I'm stoked it was included in the tour and we could at least visit it and learn a little more about the history here.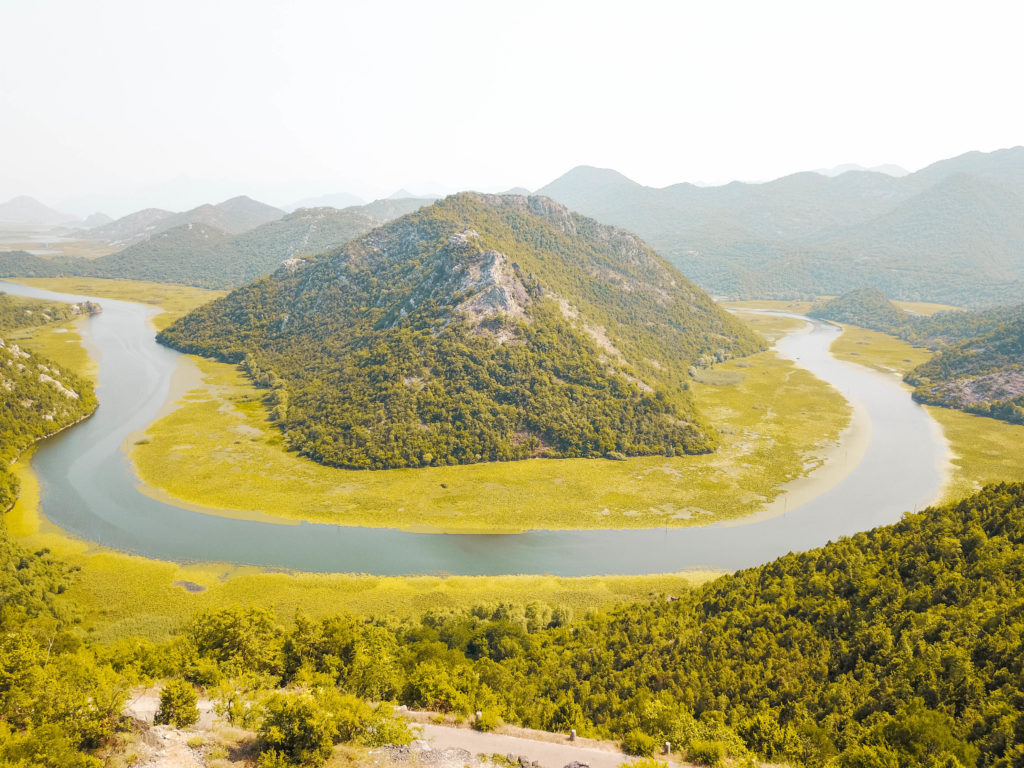 After a coffee to round up our time in Cetinje, we headed to Skadar Lake. This is the place I was most excited about. I had seen pics of Skadar Lake online and it blew me away. It's even better in real life. We stopped along the road to get the best lookout over the Lake where it has it's bend; similar to Horsehoe Bend. The colours of the lake are amazing as the edges are covered with green lily pads and the water is a deep blue on a sunny day. We were to take a boat ride down on the lake and around the bend. But before that we stopped for lunch at a restaurant overlooking the lake.
Here we had a 3 course meal starting with fish, cheese, and salad. This was followed by a seafood soup, and the main dish was a whole fish. We paired it with the best white wine I've tasted. I'm not usually a white wine drinker but this had me questioning my preferences!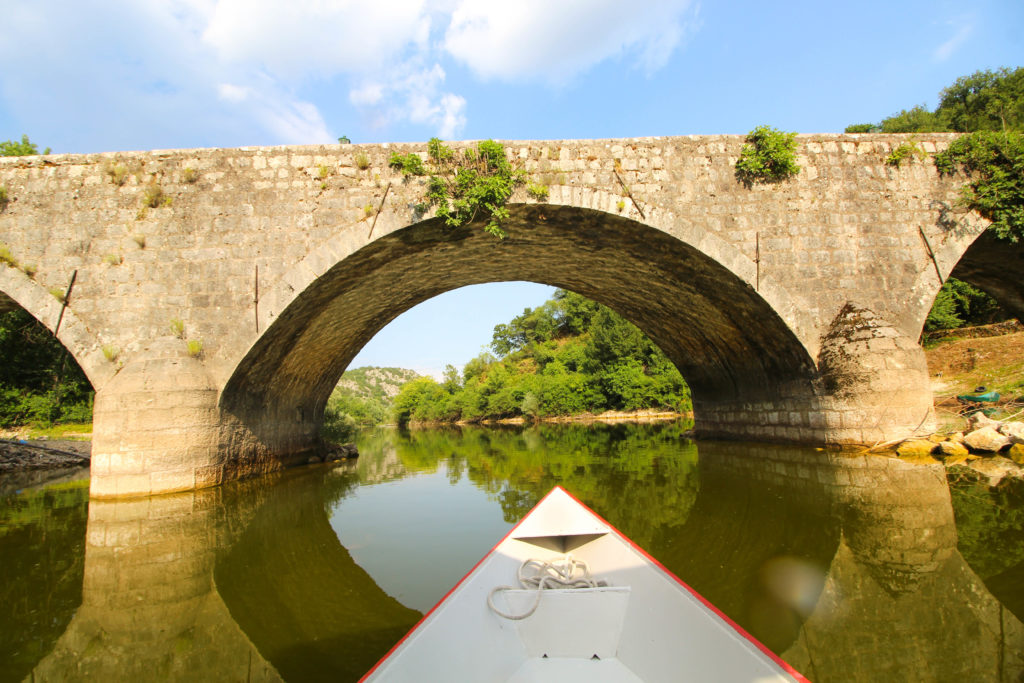 With full bellies, we boarded a boat and took off around the lake. Skadar Lake is actually home to 280 different species of birds and about 20,000 birds in total. Pretty impressive if you ask me! The boat ride lasts about 40 minutes to an hour. And here's a tip, if you have a drone, make sure to take off once the boat is dead still. Otherwise, like Nate, you'll crash it and have it nearly go overboard.
By this time it was almost 6pm and time to start heading back to Kotor. The drive home is via Budva and a beautiful sunset look out point. A fab way to end the day!
Trust me when I say this was one of the most memorable tours I've been on and I highly recommend Kotour Travel Agency, for not just this tour, but for their other Kotor tours as well. You won't be disappointed to say the least.
To watch the video of our tour, go here!
A tour like this Lovcen and Skadar Lake tour is a good way to see a lot of Montenegro in one day. If you're in Kotor for two full days, spend one day on this tour, and your other day exploring Kotor and the neighbouring towns.
Enjoy!
P.s: We were lucky enough to be invited by Kotor Travel Agency to come on this Lovcen and Skadar Lake tour. However, all opinions within this post are my own opinions and I couldn't recommend them more.