Hearing about this exotic place in Southern Taiwan is basically the reason we decided to travel here. Let me introduce you to Kenting, Taiwan's secret paradise… But not so secret in China and Hong Kong!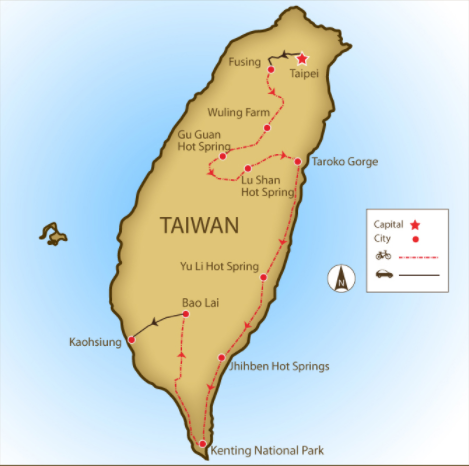 How To Get To Kenting:
Kenting is found in Southern Taiwan and you can't get to it by train like the rest of Taiwan's East Coast. The trains only reach Kaohsiung, so you will need to get the bus from Kaohsiung. It's only about a 3 hour bus ride, if that. Buses run constantly throughout the day and you will be fine turning up without booking the bus in advance.
Where To Stay:
Accommodation prices in Kenting are similar to those in Taiwan's other hotspots (not including Kaohsiung as I mentioned in this post!). You do want to book in advance as Kenting is a super popular place.
You have a few options of areas to stay within Kenting. I recommend staying right in the heart of it to make your time here more convenient. There is one main street full of shops, food, bike rentals and hotels. And this is where you'll want to be (unless you're looking for seclusion). You can either get a hotel on the main strip, or you can move one road in and get a hotel along the water front. The water in Kenting looks so stunning, I definitely recommend getting a sea view room if you can. If you find the right deal (I recommend using agoda.com) then sea view rooms don't end up costing a whole lot more!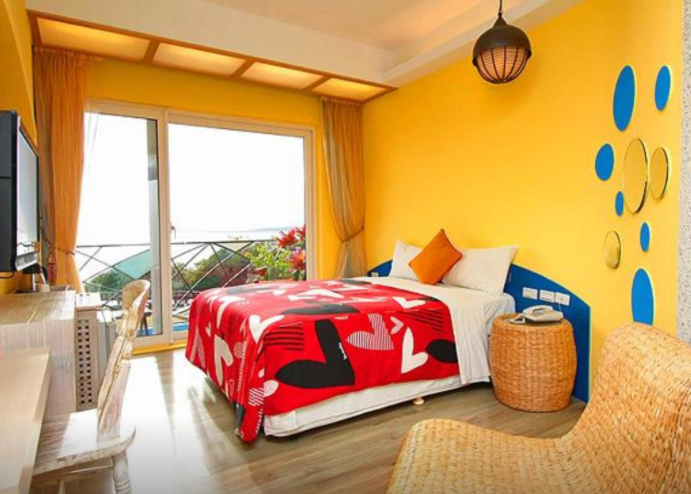 We stayed at Kenting Beach House with a sea view room. The room was spacious, it had a balcony perfect for sunset and views, and the staff were lovely. You can find them on Agoda here.
Where To Eat:
Kenting's main street is lined with restaurants. You'll be spoilt for choice, trust me!
For breakfast I recommend the popular Shark Bites Toast. It has a low rating on Trip Adviser but we went there most mornings because their breakfasts are huuuuge and taste delicious. Note that they are western dishes with your classic bacon and eggs, french toast, coffee and all the rest. So if you don't like that stuff, don't eat here.
Another tasty place we often went to (we were in Kenting for about 8 days), was a Thai restaurant called Mambo (or Man Po on Trip Adviser). The green and red curries were amazing and tasted quite authentic too.
Also every night from 5pm, the night markets are on down the main street. So I suggest to wander through and try out a range of foods. There's one stall that does amazing dumplings and the guy is hilarious! I can't remember the name of the cart, but you might be able to find it from our vlogs that he sometimes features in.
What To Do:
Rent A Scooter & Explore
This is for sure a must do when in Kenting! There's so many beautiful places to see and there's no better way to see it all than on a scooter! I suggest to rent a scooter for 2 days. You have a few options with what to rent in Kenting. They have small electric scooters, best for one person only. Or they have they motorised ones which are much faster. Taiwan rental businesses are super strict with licenses. So if you don't have a valid intentional driver's permit, you won't be able to rent a motorised one…. Except if you wander to the end of the street near the 7/11 as there is one place who will let you rent on without an International permit. You'll just have to pay double of course. Which we did! If you don't play that game, then rent an electrical one, no worries!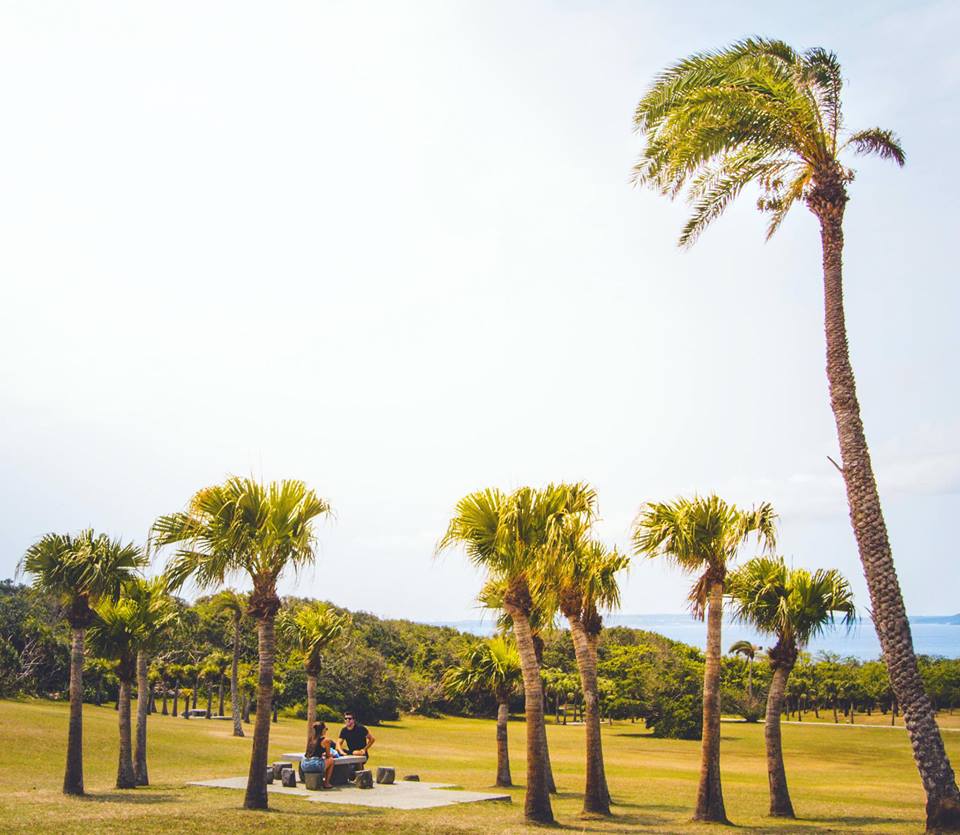 Some spots to see while on your scooter mission is the lighthouse which has a small entrance fee. I didn't find this place that amazing. I thought it was more of a tourist trap to be honest, but everyone else seemed to be happy to see it.
I also recommend to drive to some beaches in the area. If Nanwan beach is too busy for you (which it likely is), we found Jialeshui to have more relaxed beaches with not many people at all. If you just drive along the coast in Jialeshui, you're bound to come across a relaxing area with beautiful surroundings.
Sunrise On The Cliff
Since we had our scooter hired for 2 days, we woke up early one morning to make it to one of the spots we drive past the day before. I can't remember the area exactly, but I'm sure you will be able to spot your own when out for the day. If it's any help, we were right by some old prison or military set up. Park up somewhere along the cliff which runs along the coast, and watch the sun rise. Great way to start the day!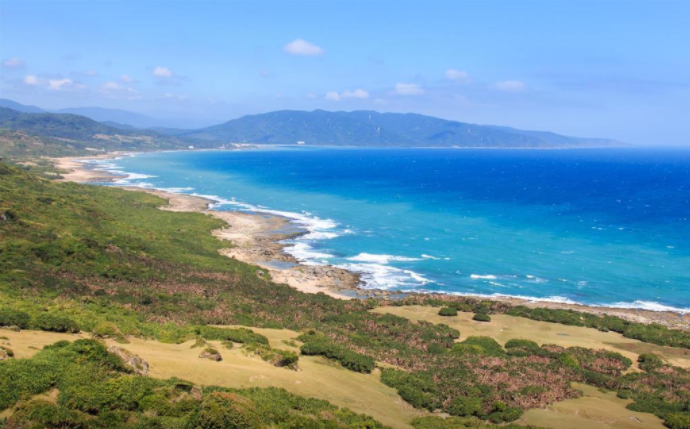 Kenting National Forest Recreation Area
You'll see a big mountain in Kenting and up near the top is the National Forest Recreation Area. You can drive to the top or you can walk. The walk takes about an hour, maybe more. It's good exercise if you need to get your muscles moving. Once at the office area, you will need to pay for entry. The price is about $100NT for adults, except weekend prices are $150NT. I recommend to grab a map or access one here, and figure out which tracks you want to walk and the areas to explore.
Night Markets
As I mentioned before, every night the main street comes alive and is packed with pop up stalls of food, drinks, games, and shopping. Everyone comes out to play in the evenings. You can't come to Kenting and not wander through the night markets!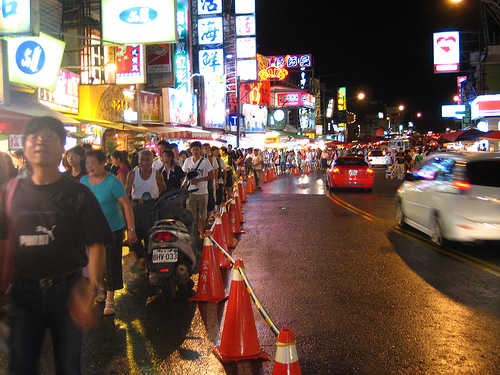 The Vibes:
Kenting is probably the chillest place you will find in Taiwan. It is your typical kind of small beach town. Everyones in shorts and singlets, no one rushes around like in the cities. Kenting is the perfect place to relax and slow down your pace. Everyone here also seems to mind their own business. Many times throughout Taiwan, we would get stared at a lot. Especially in Taipei. But here, everyone just does their own thing and everyone's in a good mood.
No trip to Taiwan is complete without a trip to Kenting! Plus, since it's mainly filled with Asian tourists, you're likely to have the beach all to yourself during the day for tanning 😉