Ireland is no doubt best explored with your own car. So an Ireland road trip is exactly what we did!
Before getting into it though, let's not forget that there is the Republic of Ireland, and there is Northern Ireland. Northern Ireland is part of the United Kingdom, and due to the war in the 1990's, there is still a lot of animosity between the people of the two countries. But to really get a feel for this place and to learn the history, you can't go to one and not the other. When you have your own car to get around, it's not hard to do explore both. Ireland as a whole is a relatively small place!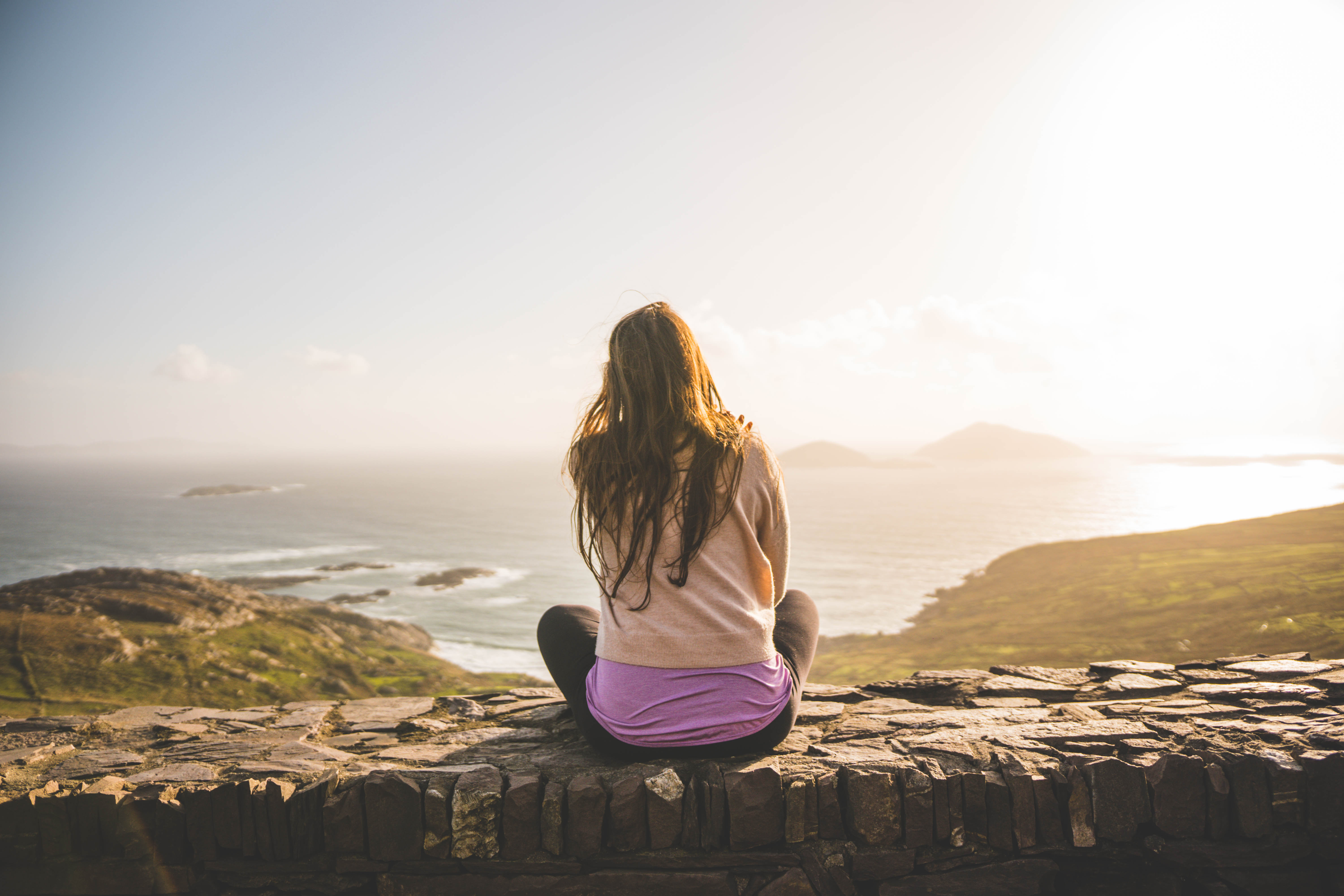 An Ireland Road Trip
Where to fly in and out of Ireland?
Flying into either Dublin or Cork is a good choice. That way it's easy to pick up the rental car and start the trip.
We flew into Cork (due to an event we were attending in Killarney). And I think this is a great starting point for an Ireland road trip. Flying into Cork and out of Dublin is what we did, and is what I recommend for others too. Having one of these as the start point, gives you a good route to tiki tour around and end up at the other point… While covering everything in between!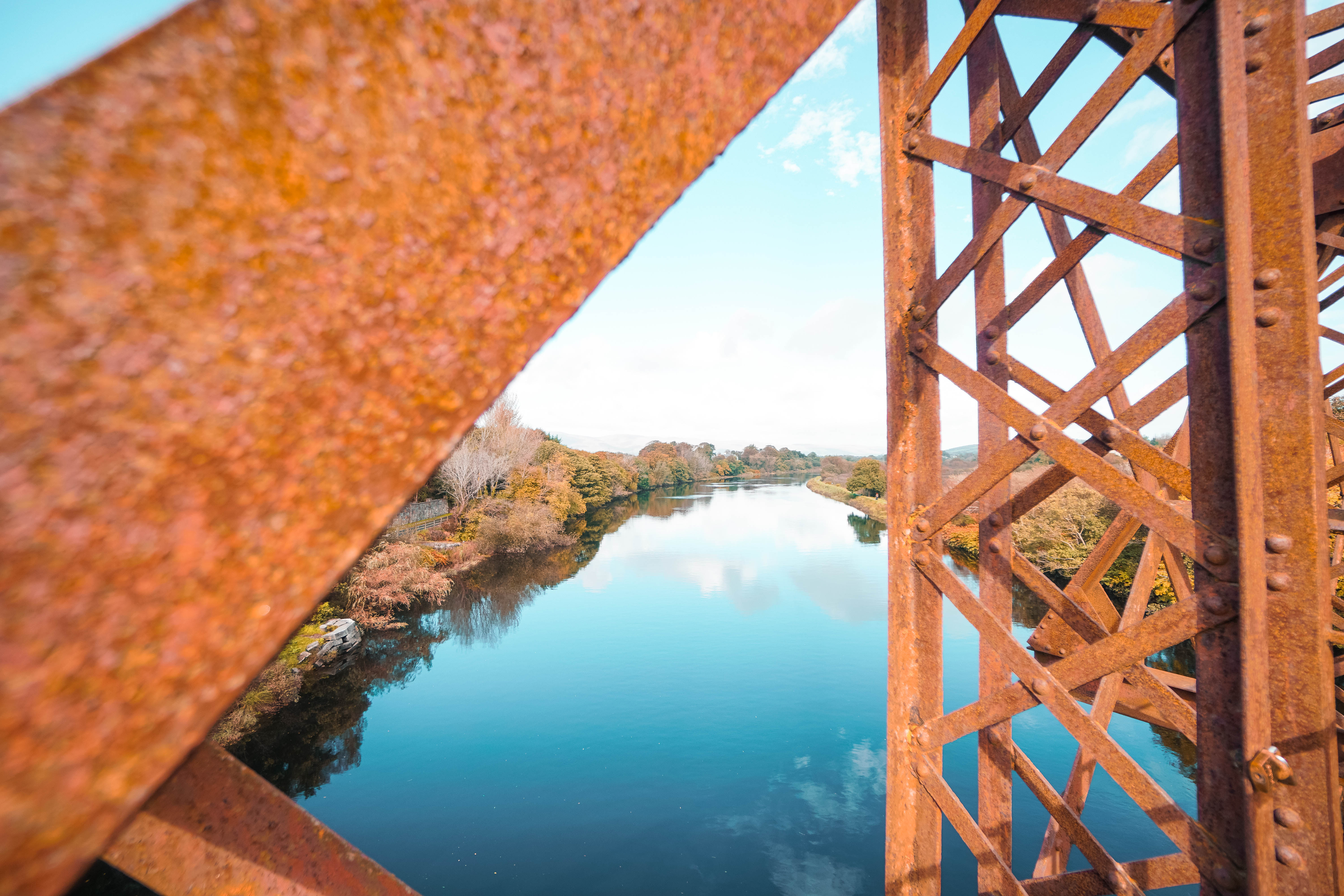 Car rental in Ireland
One of the things that make Ireland best to discover by car, are the oh so cheap car rental rates! We rented a nice SUV car for our entire 2 weeks in Ireland, and it came to $460 NZD ($320 USD)… Bloody fantastic if you ask me!
I always use Auto Europe for my car rentals. They're a 3rd party website that gets you deals with Hertz, Avis and several other rental companies. Check them out here for their latest rates for Ireland car rentals.
We picked up our car from Cork Airport, and dropped it off the day we arrived in Dublin. Dublin is relatively easy to get around in using public transport or walking. The traffic and roads here were difficult for us to navigate so we found it much less stressful without the car!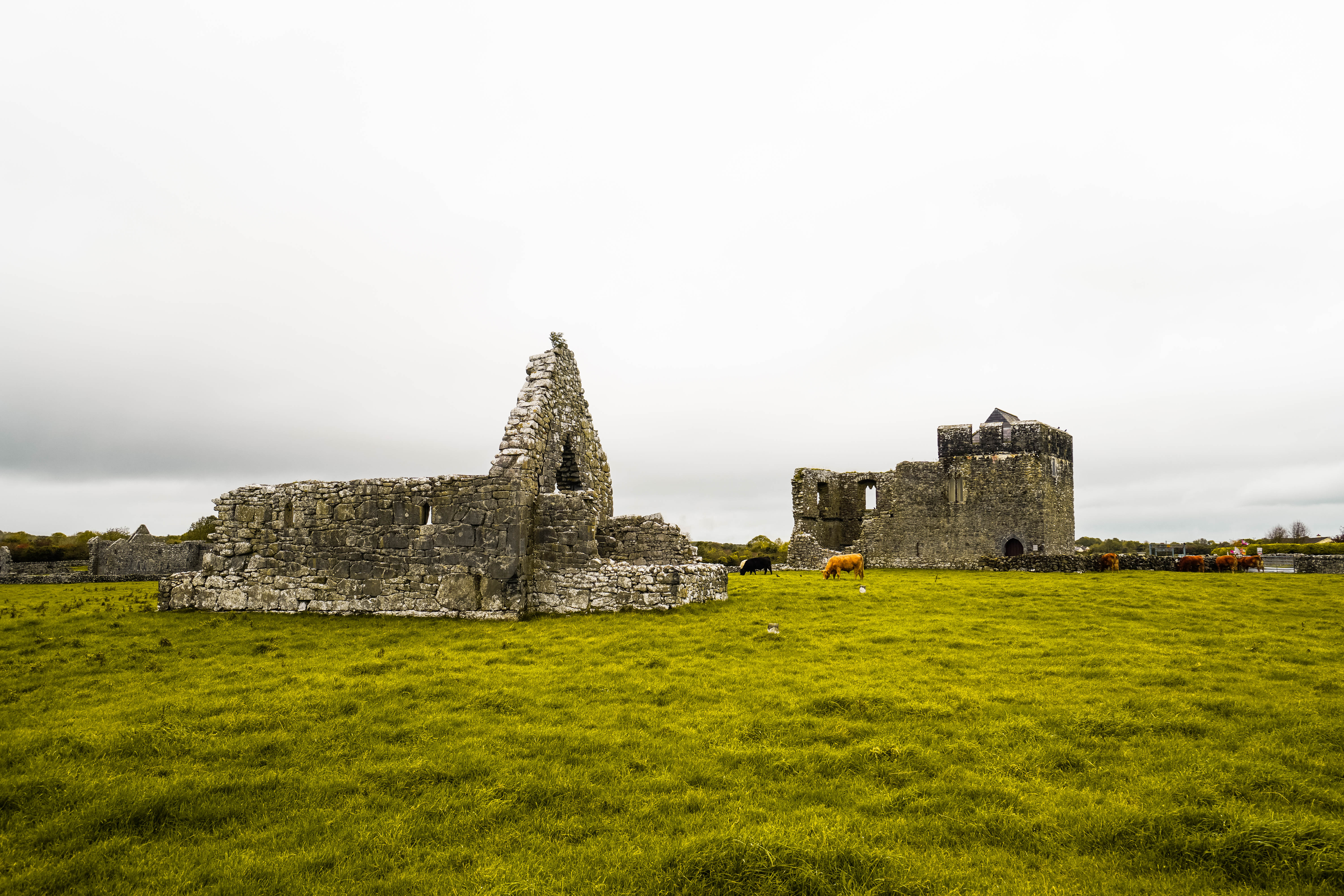 Where to go in Ireland?
Due to a conference taking up a lot of our time in Ireland, we were limited with where to go once we were able to hit the road. So I'll share the highlights of where we went, as well as highly rated stops that were suggested to us.
Here's the rundown of our trip below. I've also included a map with all the suggestions from others so you can easily map out your own route!
Our Ireland Road Trip Itinerary
Blarney Castle, Cork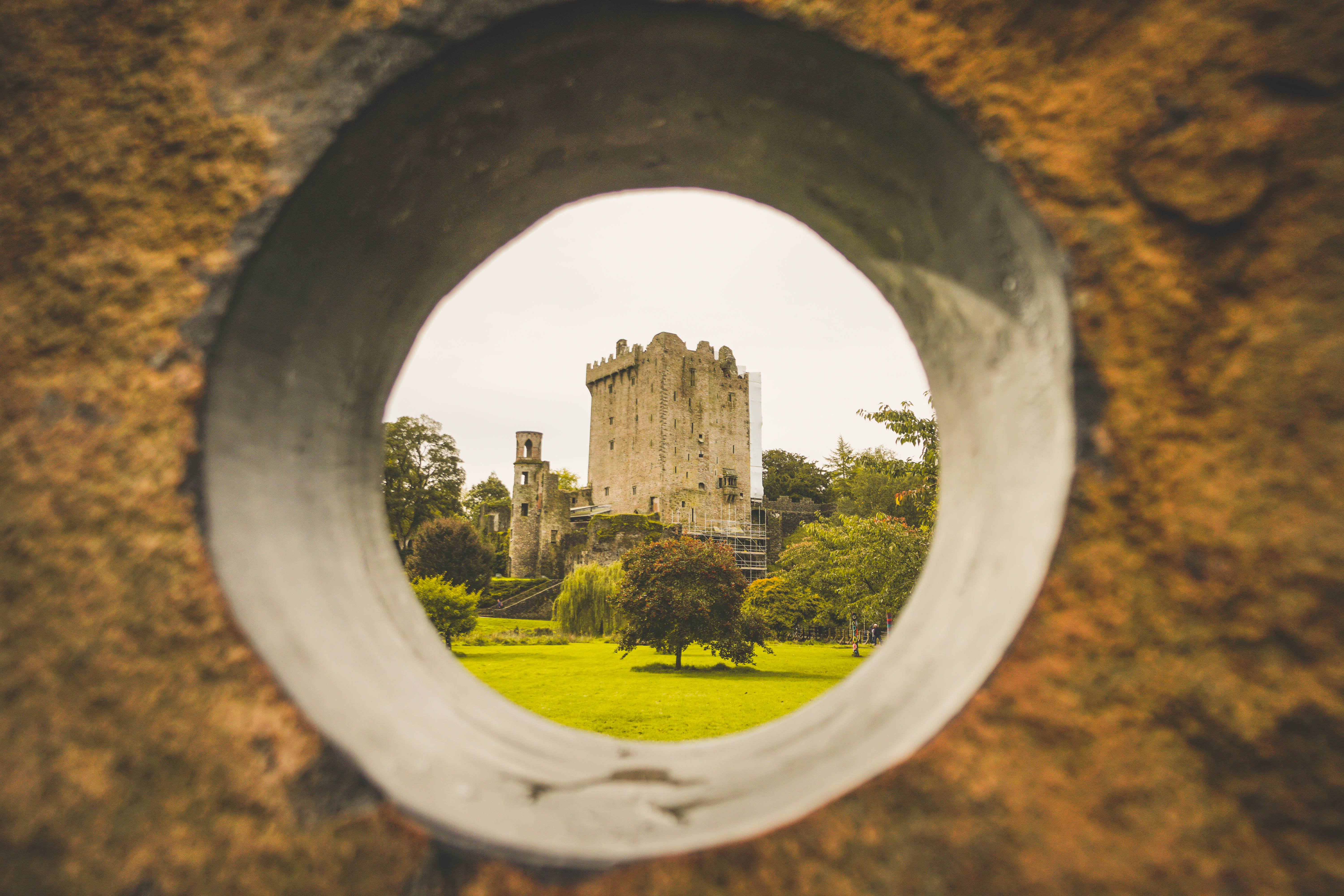 We came here as soon as we landed in Cork. I suggest to do the same if you arrive early enough. This is the castle with the famous stone that everyone comes to kiss! Apparently, as legend has it, if you kiss the Blarney stone, you will attain great charismatic skills… Or shall I say the gift of the gab? It gets its fame because Winston Churchill was among the many who have kissed the stone and he was among the world's most charismatic. Nothing much changed for me when I gave it a good smooch, but hey, it's worth the experience! I mean, not many people can say they've made out with a castle, right?
Here's our vlog of arriving into Cork and kissing the Blarney Stone:
What's the first thing you do when you touch down in Ireland? …Make out with a castle of course!

Posted by World Nate on Friday, October 13, 2017
The Ring of Kerry, Killarney
You'll no doubt hear that Killarney is one of the most beautiful places in The Republic of Ireland… And for good reason too! The small town is charming; filled with restaurants, classic Irish pubs, and boutique stores. The people here are so friendly too. But one of the main attractions in Killarney, is the Ring of Kerry.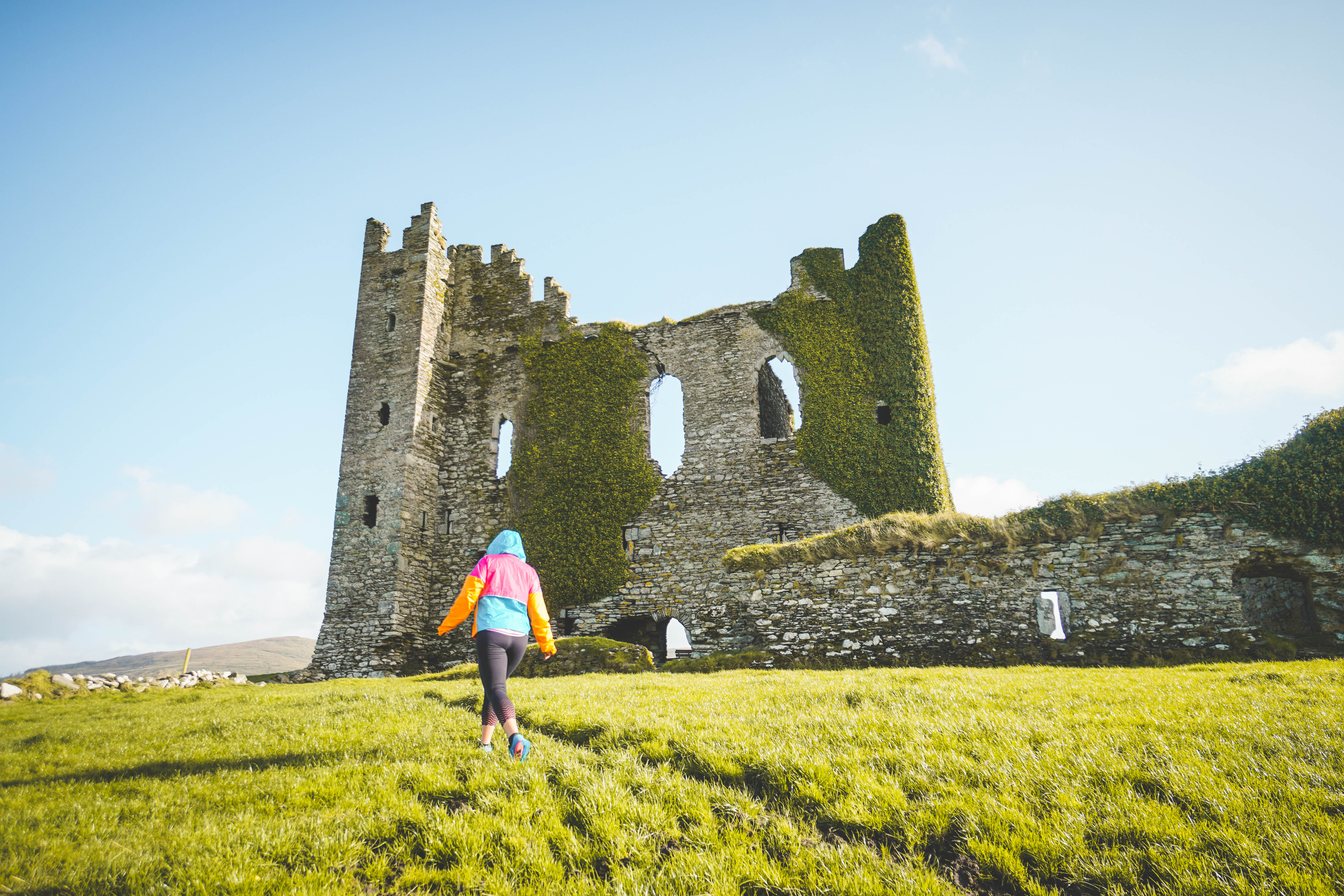 The Ring of Kerry is a beautiful drive, hitting County Kerry's favoured spots. You'll get to see a lot of diverse lands during the 3 hour or so drive. I recommend to reserve a full day for this, and finish off the day in one of Killarney's pubs.
Here's our vlog of driving the Ring of Kerry!
IRELAND 🇮🇪 I'm blown away with how beautiful this place is 😍 A bunch of people recommended we drive around the RIng of Kerry which links a few towns, castles, and viewpoints to form a ring on the map… It was the most EPIC little day trip! Must do if you're in Ireland… Check the vid ✌️

Posted by World Nate on Wednesday, October 18, 2017
Cliffs of Moher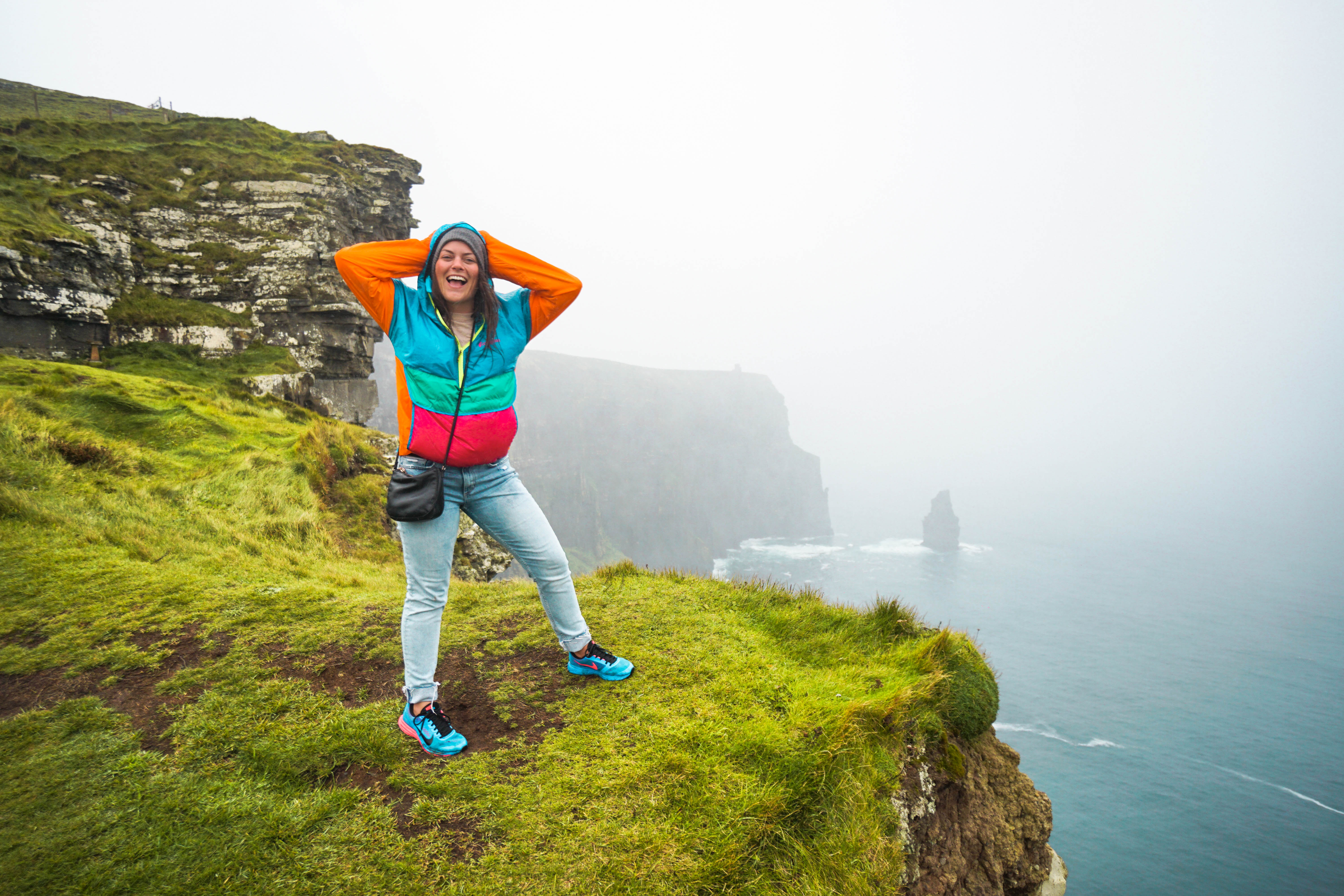 Is it a tourist trap? Maybe… But its frigging cool all the same! We went here twice. The first time, we avoided the tourist paid car park, and found a spot about 1km further up the road. There was a little driveway to an empty shed. We parked here, and walked across the fields to the cliffs. The cliffs at this point have no barriers, so be absolutely careful if you decide to do this as well. We went on a terribly windy and rainy day, so it was a little scary with raw mother nature…. But it was also bloody amazing!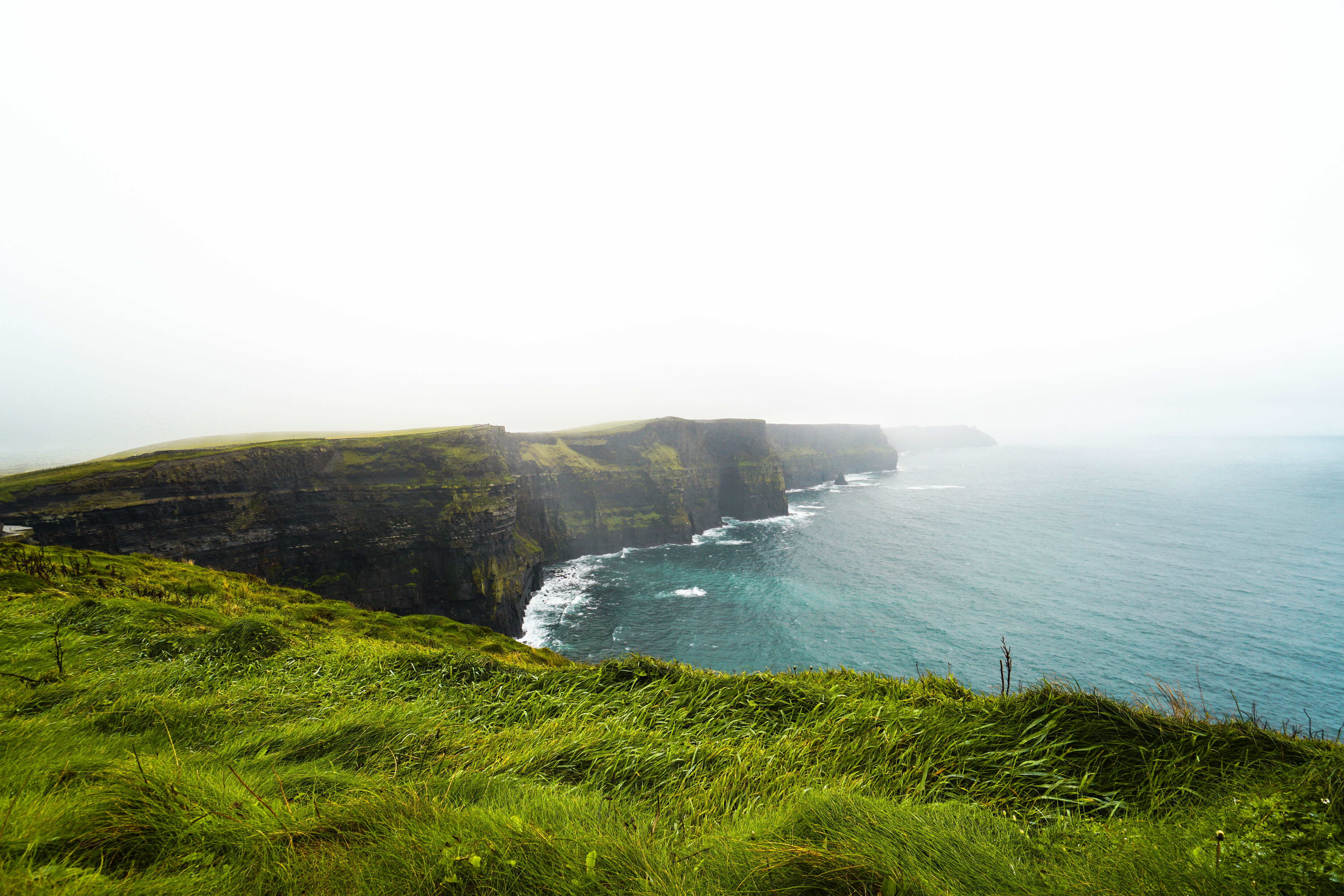 The second time, we parked at the tourist car park and accessed the cliffs from here. They have big barriers so you can't get too close to the edge. While I understand that for safety reasons, it kind of takes away from the experience in my opinion. But perhaps that's just because we had a great time up the road the day before.
Here's our vlog of the Cliffs of Moher:
I don't know if this was extremely dangerous or extremely awesome… I'm gonna go with extremely awesome! 😍💨

Posted by World Nate on Sunday, October 22, 2017
Game of Thrones Wintefell Tour, Belfast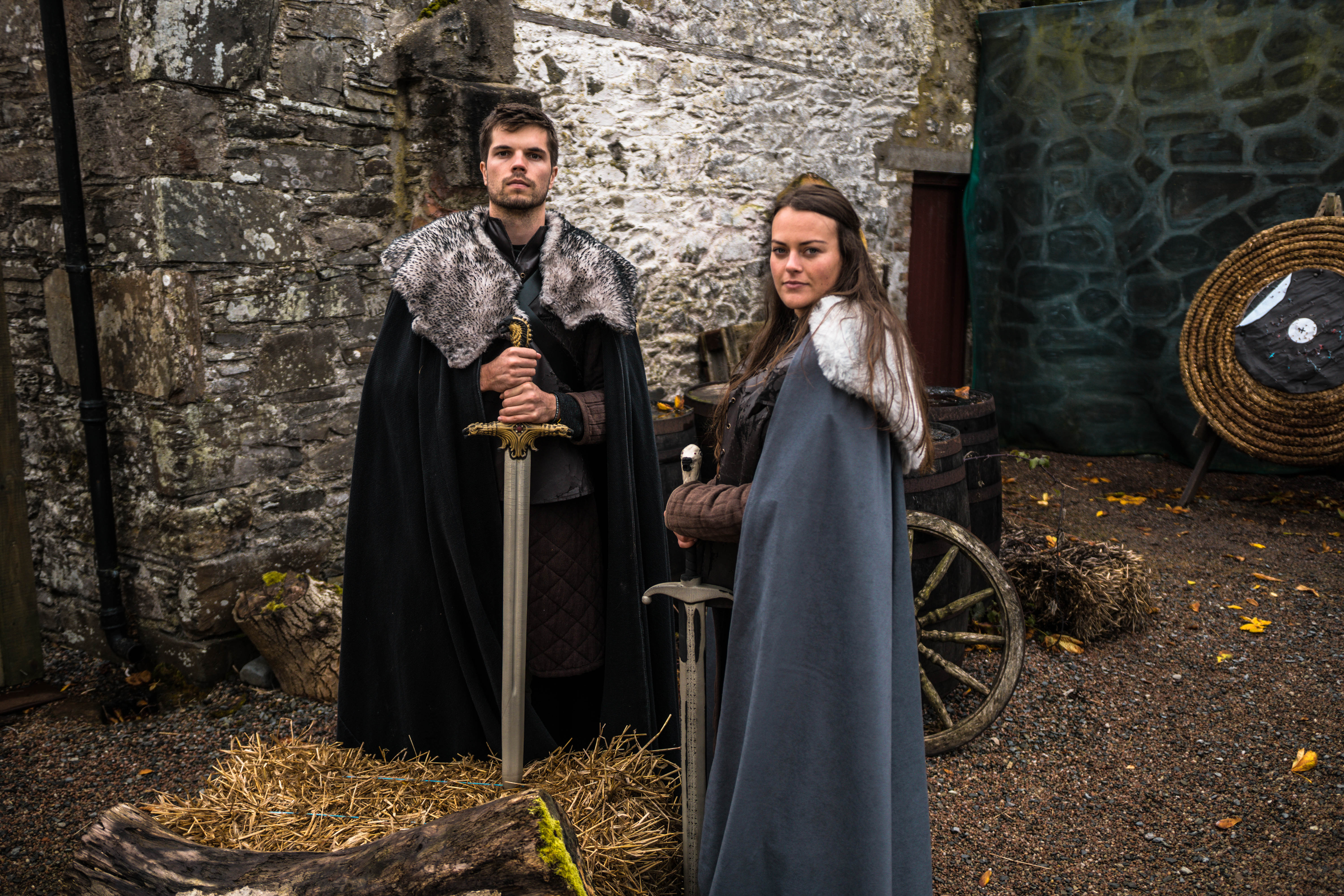 This was an absolute must do on my list, and something I recommend if you're a Game of Thrones fan too. You can go to Castle Ward which was the set of Winterfell and dress up in real GOT costumes, and learn how to shoot arrows. I won't bore you with all the details, but if you are interested in this, you can check out my full post of it here. And also the vlog here, and our parody video here!
Black Cabs Tour, Belfast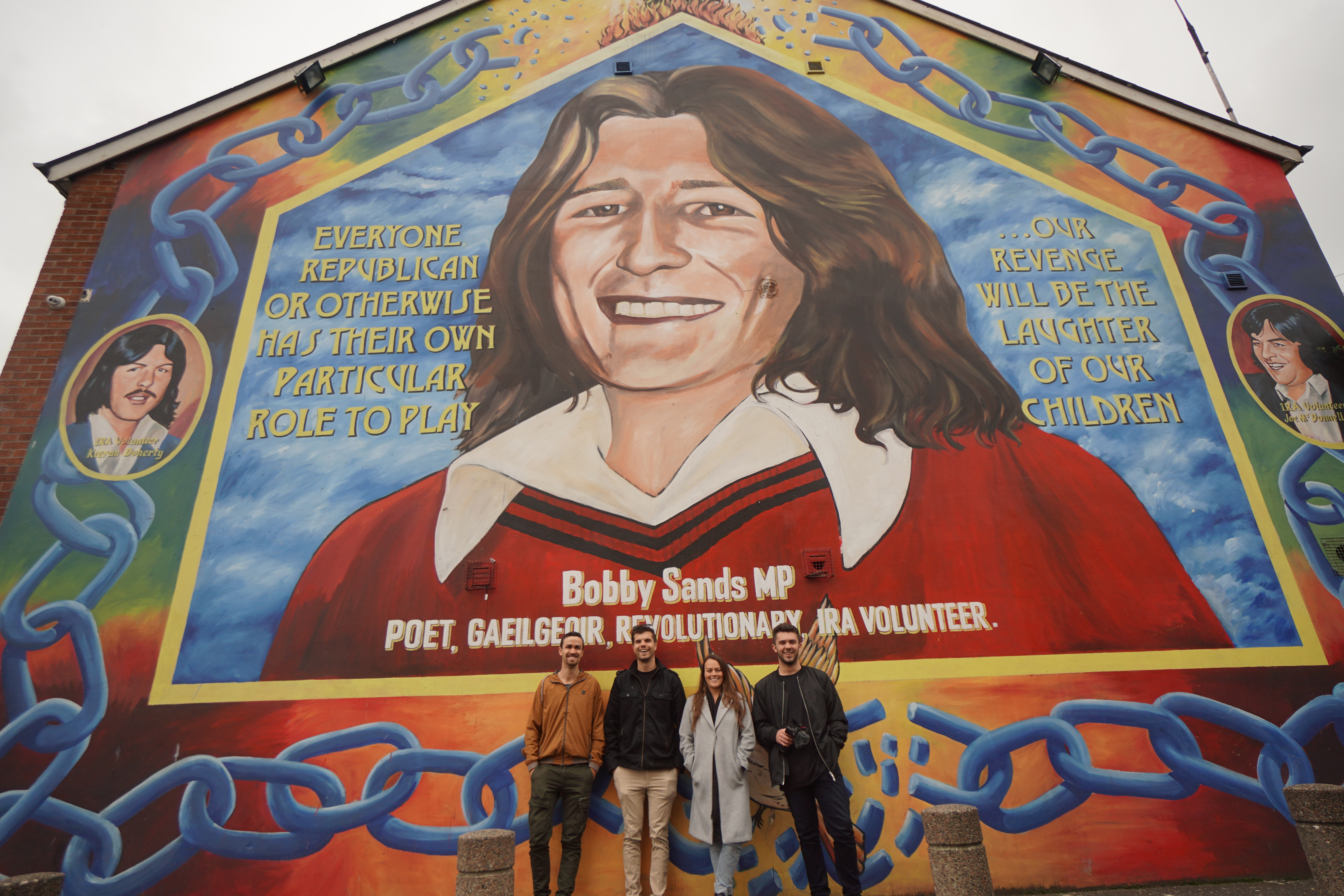 While in Belfast, it's good to do one of the black cab political and mural tours. For an hour or 2 you can get taken around Belfast in a Black Cab and learn about the war between the Republic of Ireland and Northern Ireland (UK). It's all still very fresh, and there are still measures in place to bring the peace in Belfast such as the peace wall etc. It was such a sad tour, but one that you should do to help educate yourself about Ireland's history.
Guinness Storehouse Tour, Dublin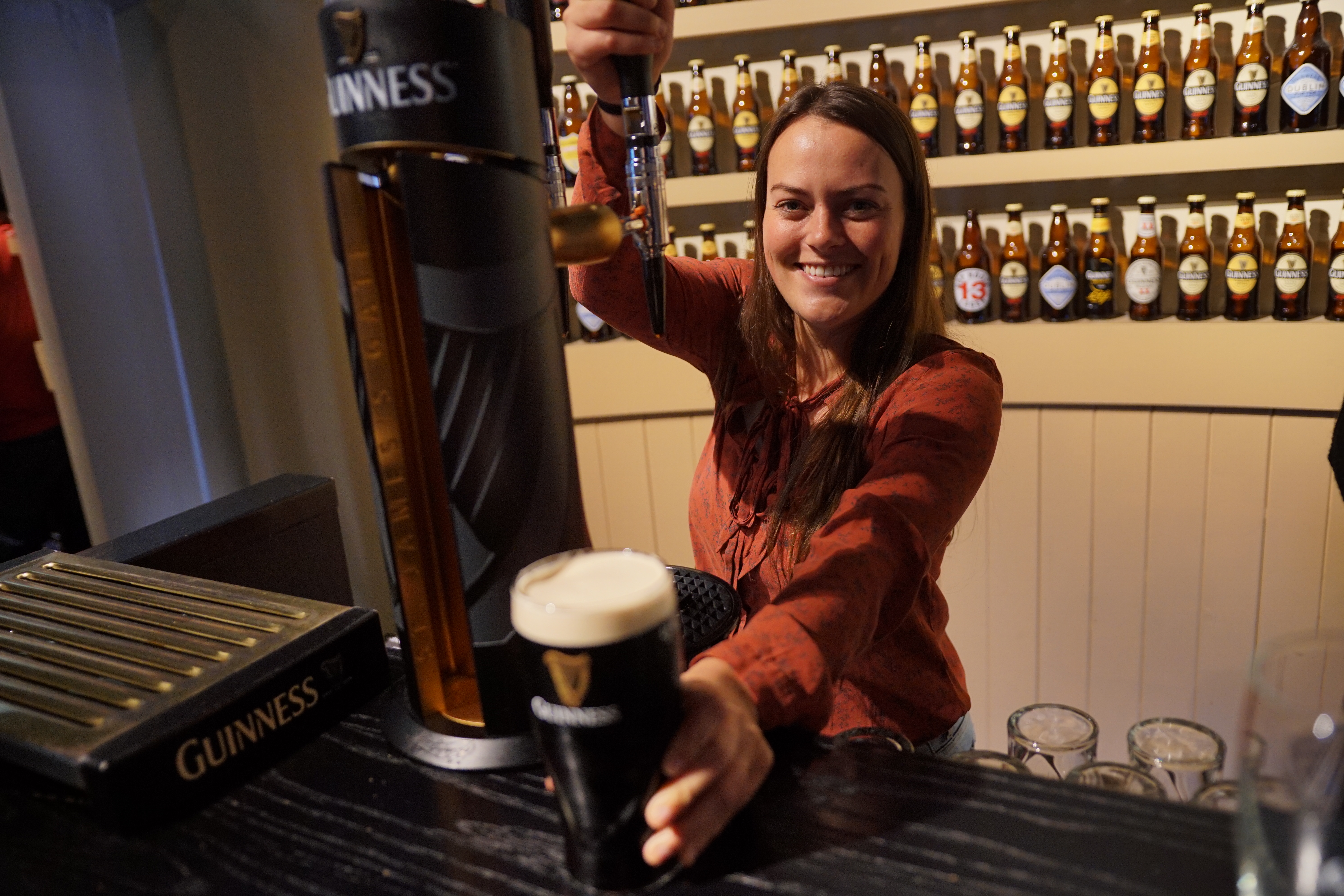 Wowweee, no brewery tour compares after this one! I wouldn't call it a tour…. It's more of an experience. It's all self guided so you can take your time going through. There's about 8 floors of the Guinness Storehouse to wander through, so do reserve several hours for this. My favourite parts were the tasting room (obviously), and learning how to pour a pint of Guinness and being able to pour my own at the end to finish off the tour! It's all so well done. Even if you don't enjoy Guinness, you will still enjoy the Guinness Storehouse experience.
Here is our vlog of our time at the Guinness Storehouse in Dublin!
Now for all the other suggestions, go into this map here and have a look. You can actually download this onto your own device so you can have it handy during your Ireland road trip!
There's so much to do in Ireland… You can really jam pack your itinerary. If you can afford 1.5 – 2 weeks for an Ireland road trip, I do recommend that. You will be able to cover a lot of ground with that time frame.
As always, be sure to leave a comment below or feel free to leave me a private message here. I love hearing about your travel experiences or any tips you have to share as well!
Next up…. Portugal!
Hannah xox
PIN IT: