Hello September!…
Goodbye September!
Another month down the hatch. But also another month of some epic travels over here in Europe.
September started off in London. We spent the final week of August, and the first week of September here. Just allowing for a little 2 week break to be able to catch up on work, and see some friends. But before we knew it, it was time to jump back on the plane and head off to our next destination…. France!
France
It was my first time in France and after a lot of planning, I was super excited to hit up the 4 destinations I picked. Paris, Colmar, Verdon Gorge, and Nice.
Paris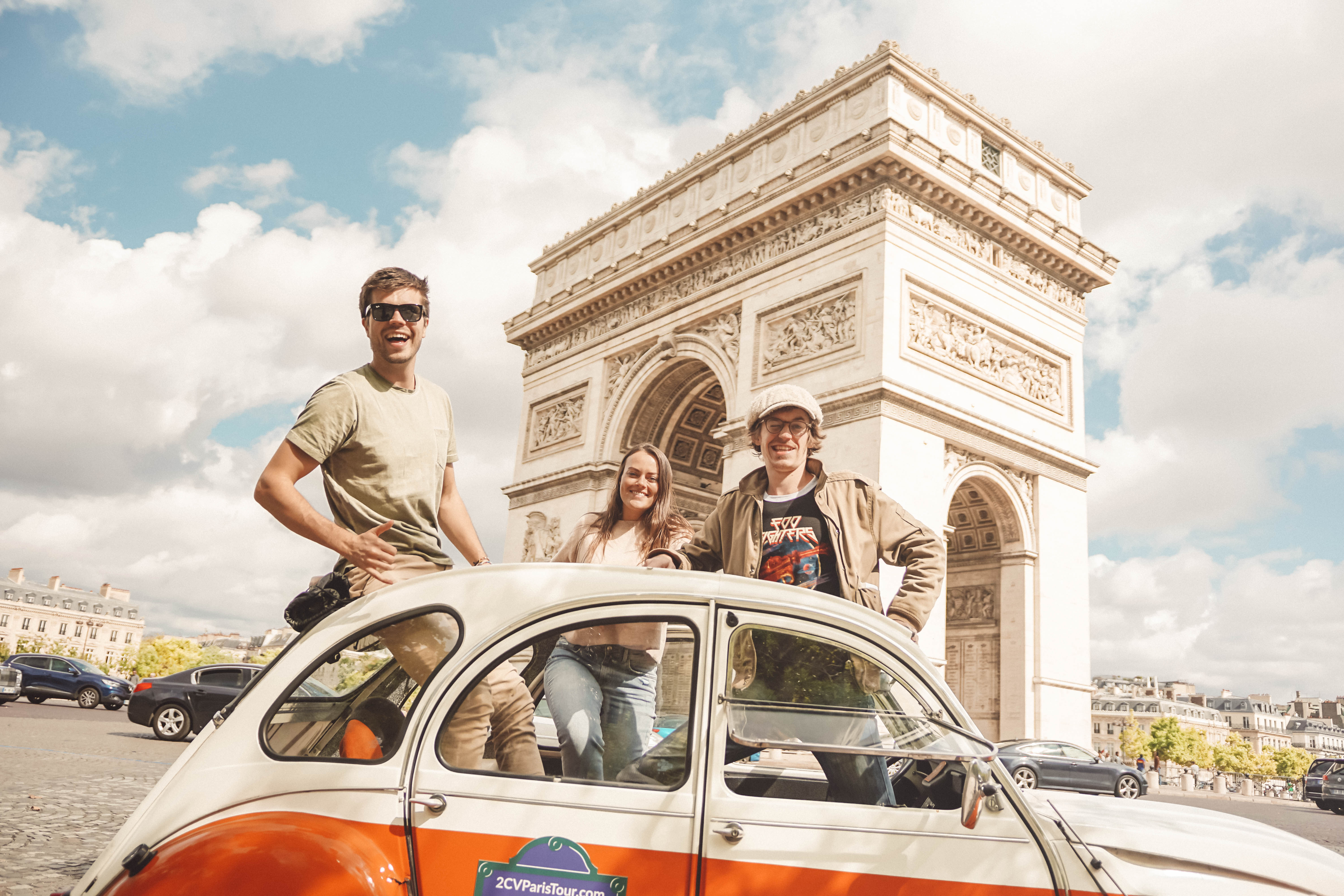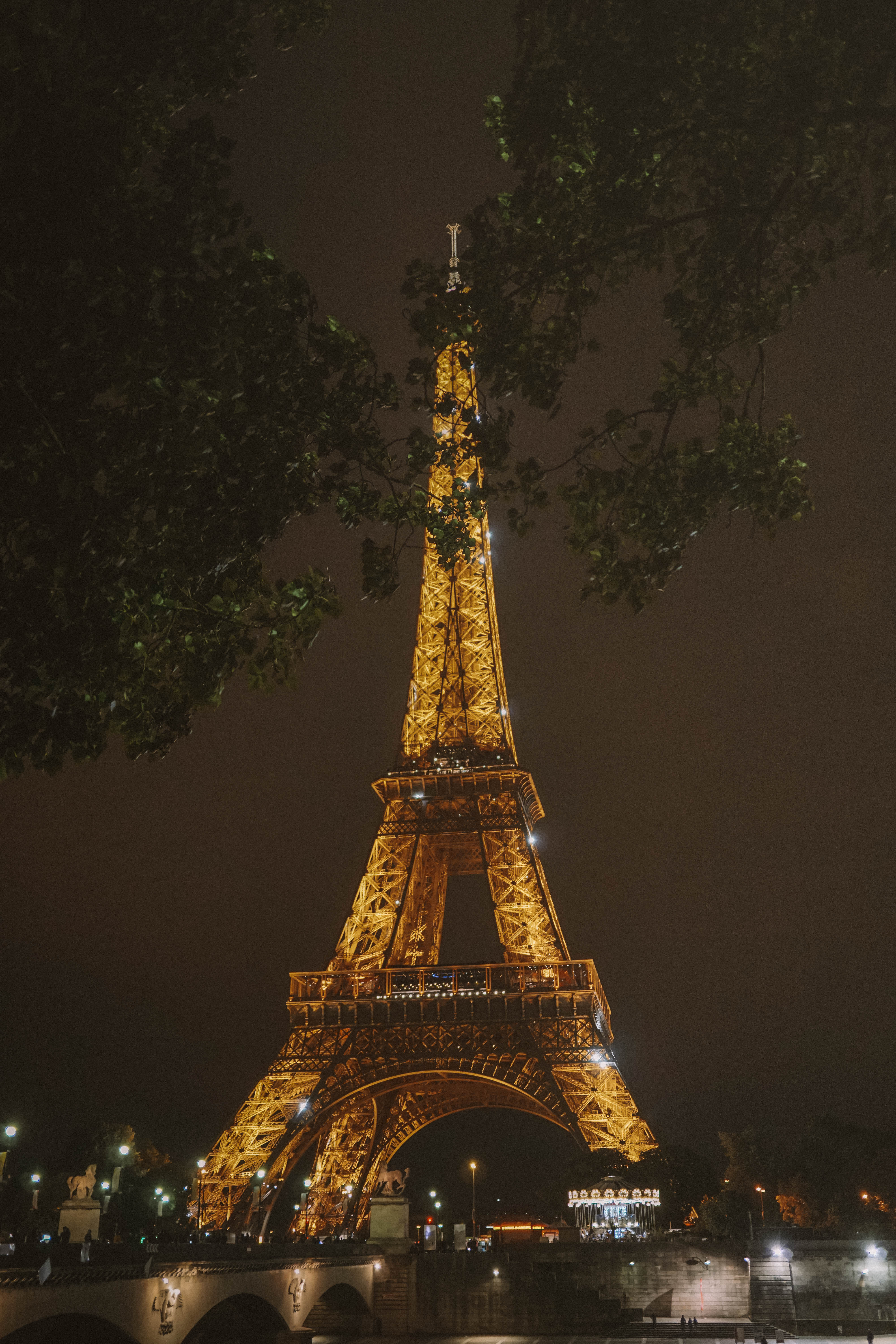 Flying from London, we spent 3 nights in Paris. Oh my gosh trust me when I say the Eiffel Tower is so much cooler in real life. I didn't have a whole lot planned for Paris other than a 2CV tour, macarons and just wandering around!
Click to view the:
– Paris blog post
– Paris vlog
Colmar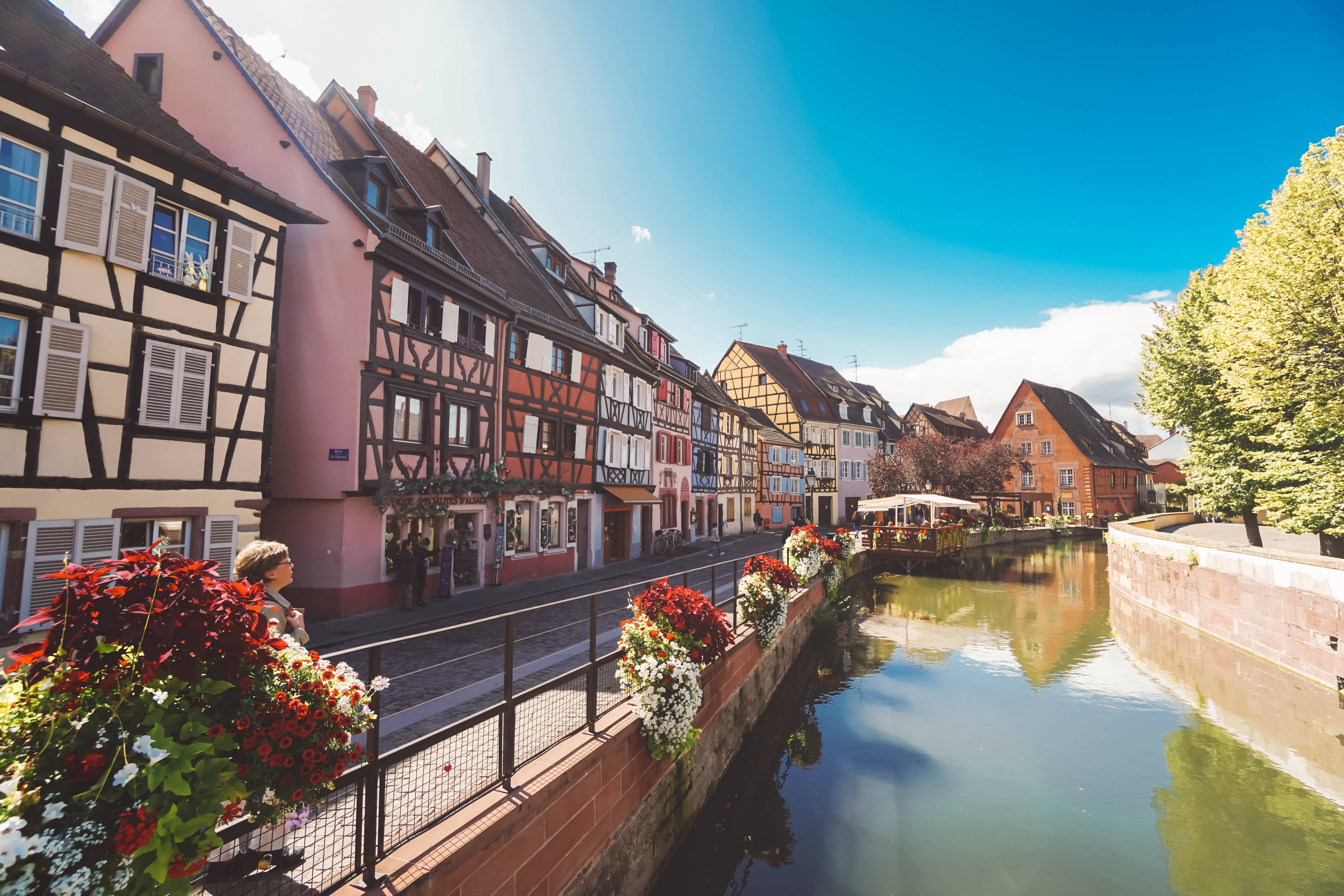 On our way out of Paris, we picked up a rental car, and started our France road trip! We drove about 5 hours to Colmar. Colmar is a small town in the Alsace region and is something straight out of a fairy tale. This must be one of Europe's most picturesque places. Here we spent 2 nights which was the perfect amount of time as it's not a big town.
Click to view the:
– Colmar blog post
– Colmar vlog
Verdon Gorge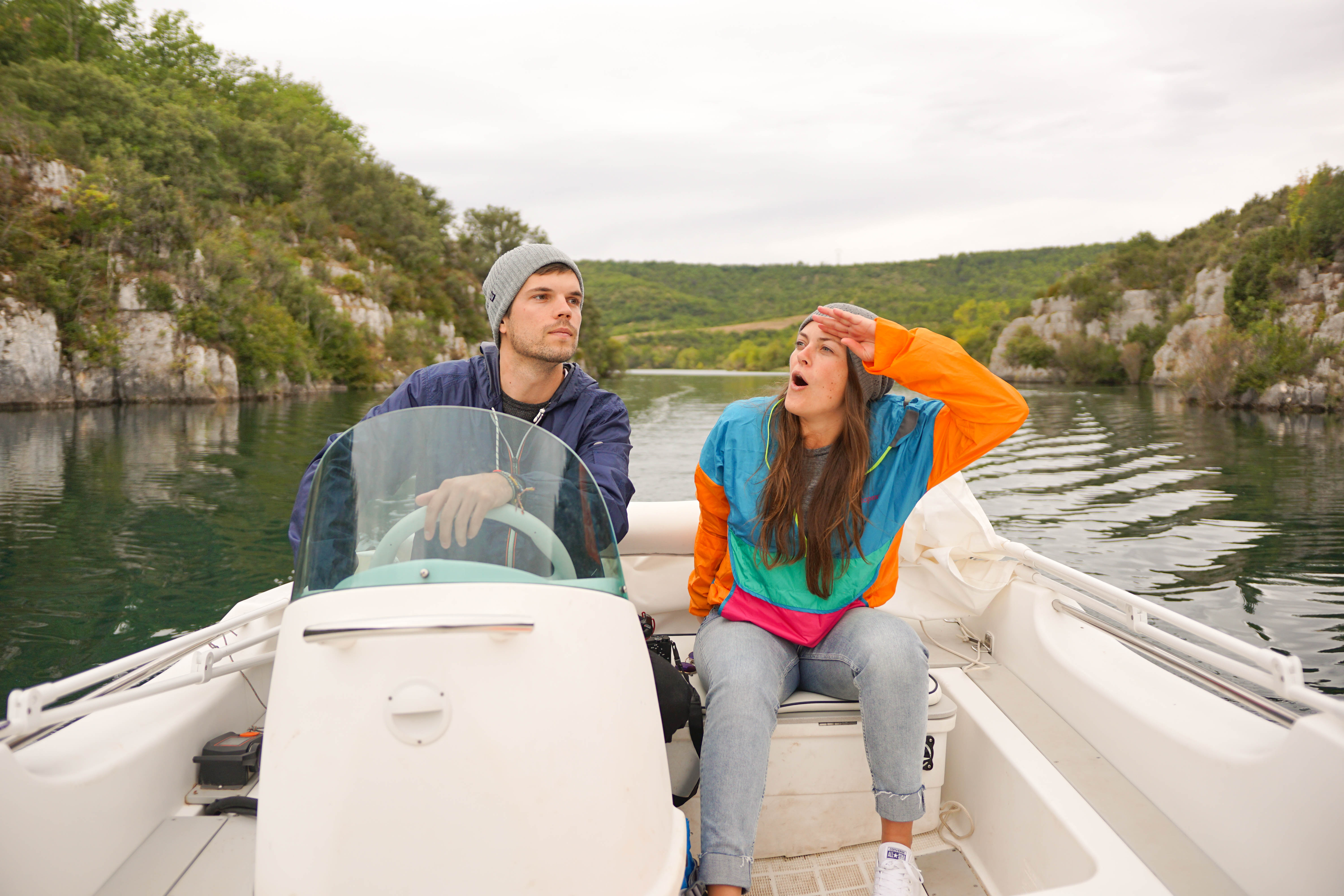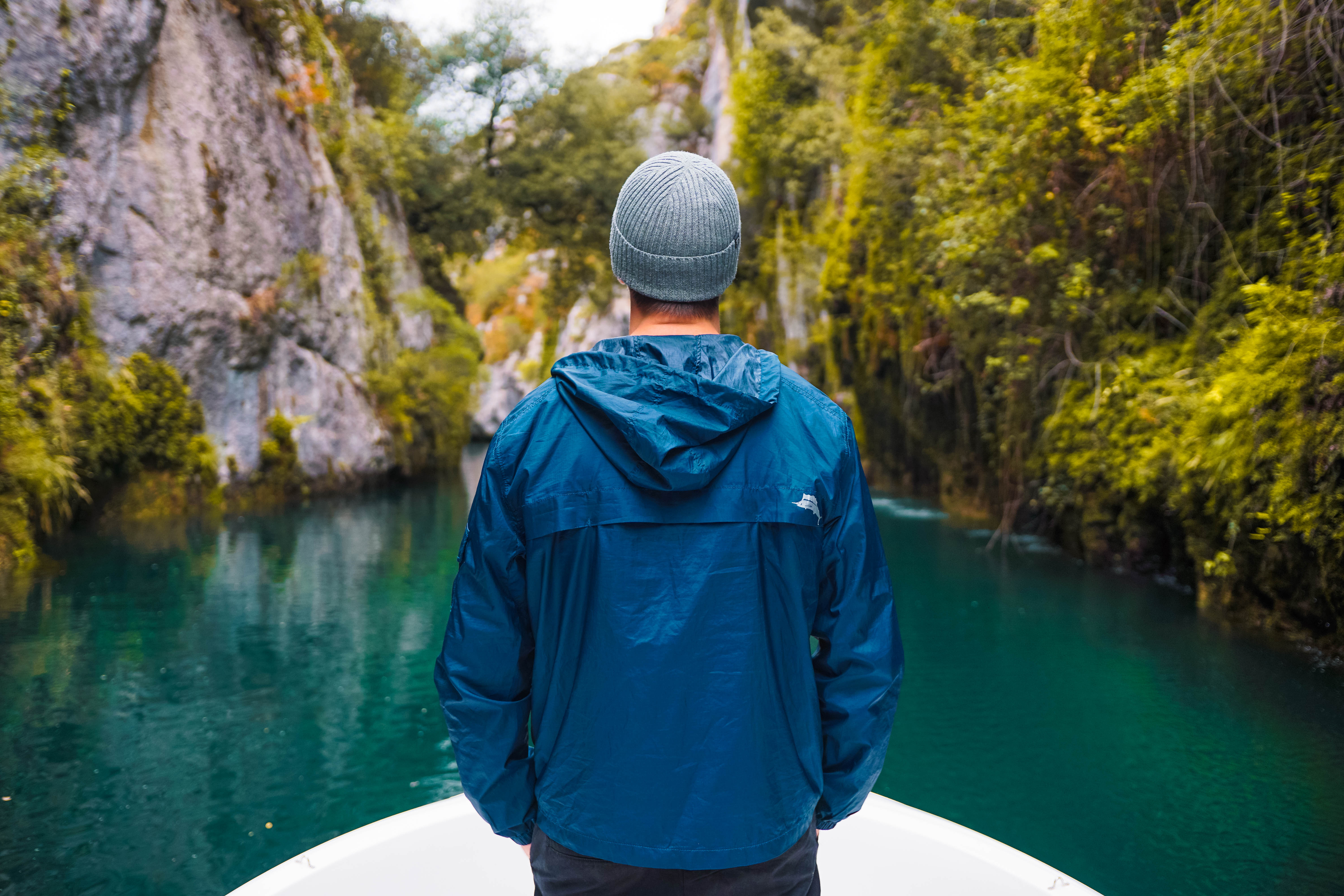 Verdon Gorge was my stand out destination in France. We spent 3 days here and did some hiking, some boating in the gorge, and just relaxed at our resort. I would hands down come back to Verdon Gorge in a heartbeat!
Click to view the:
– Verdon Gorge blog post
– Verdon Gorge vlog
Nice
Nice was the final stop for our France trip. I can see why everyone raves about Nice. Everything was beautiful here… The people, the beach, the buildings etc. We spent 3 nights in Nice. One day was spent exploring the town, and the other was a day trip to Monaco!
Click to view the:
– Nice vlog
– Monaco trip vlog
I laid out the entire France road trip itinerary here.
Italy
Oh Italy!! It was my first time in Italy too and I couldn't wait to dig in to all the pizza and pasta! Though by the end of my two weeks here, I'll admit, I was more than ready to eat food that was not Italian. How are Italian's so slim!? I feel like I honestly put on 5kg from my two weeks here 🙁
La Spezia & Cinque Terre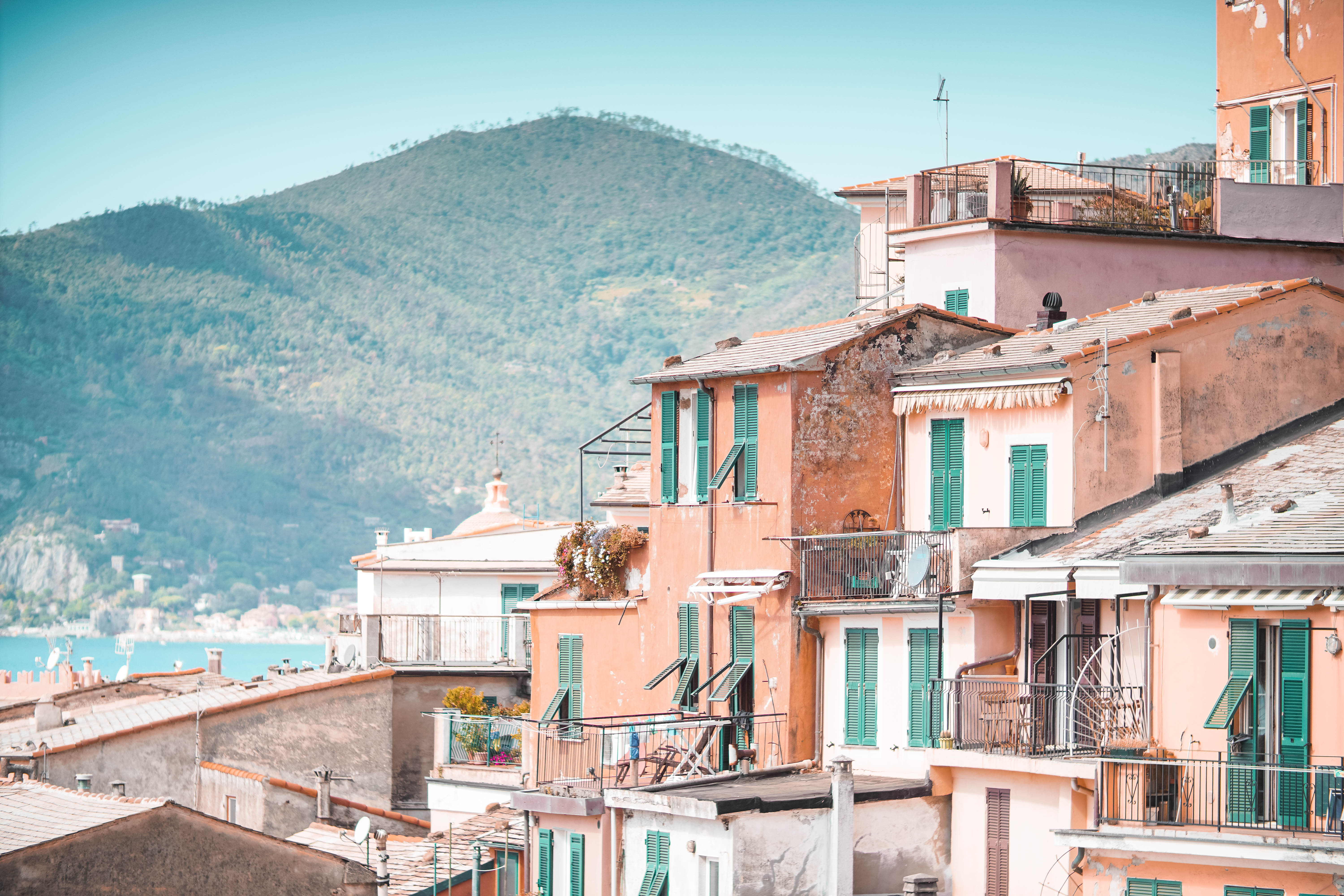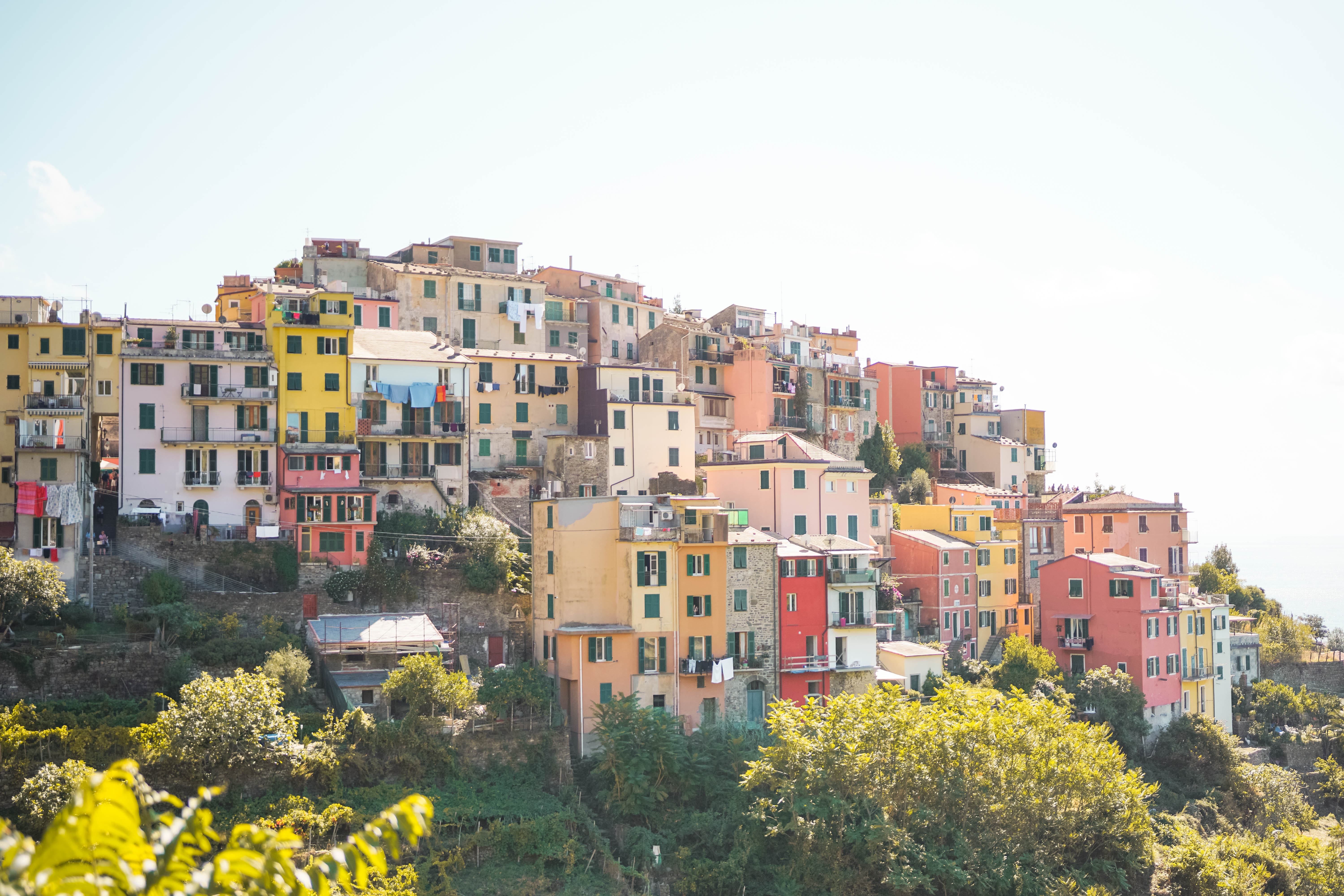 We arrived by train from Nice to La Spezia. La Spezia is another town about 20 minutes away from Cinque Terre and it was much calmer here. We stayed for 5 nights to catch up on some work and to also have enough time to do the Cinque Terre hikes and see all 5 towns. The towns of Cinque Terre are seriously stunning. This place was definitely my highlight of Italy.
Click to view the:
– Cinque Terre blog post
– Cinque Terre vlog
Verona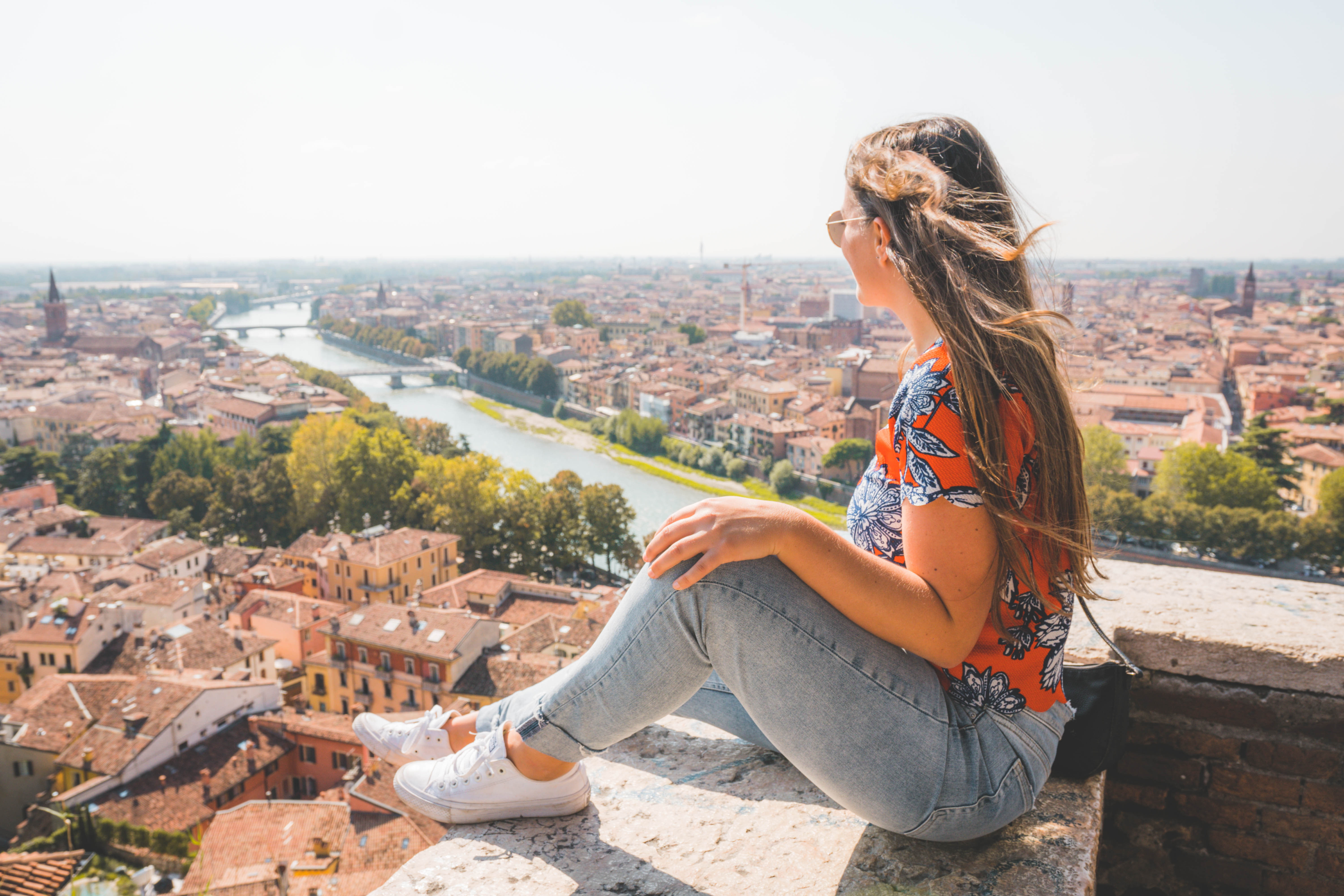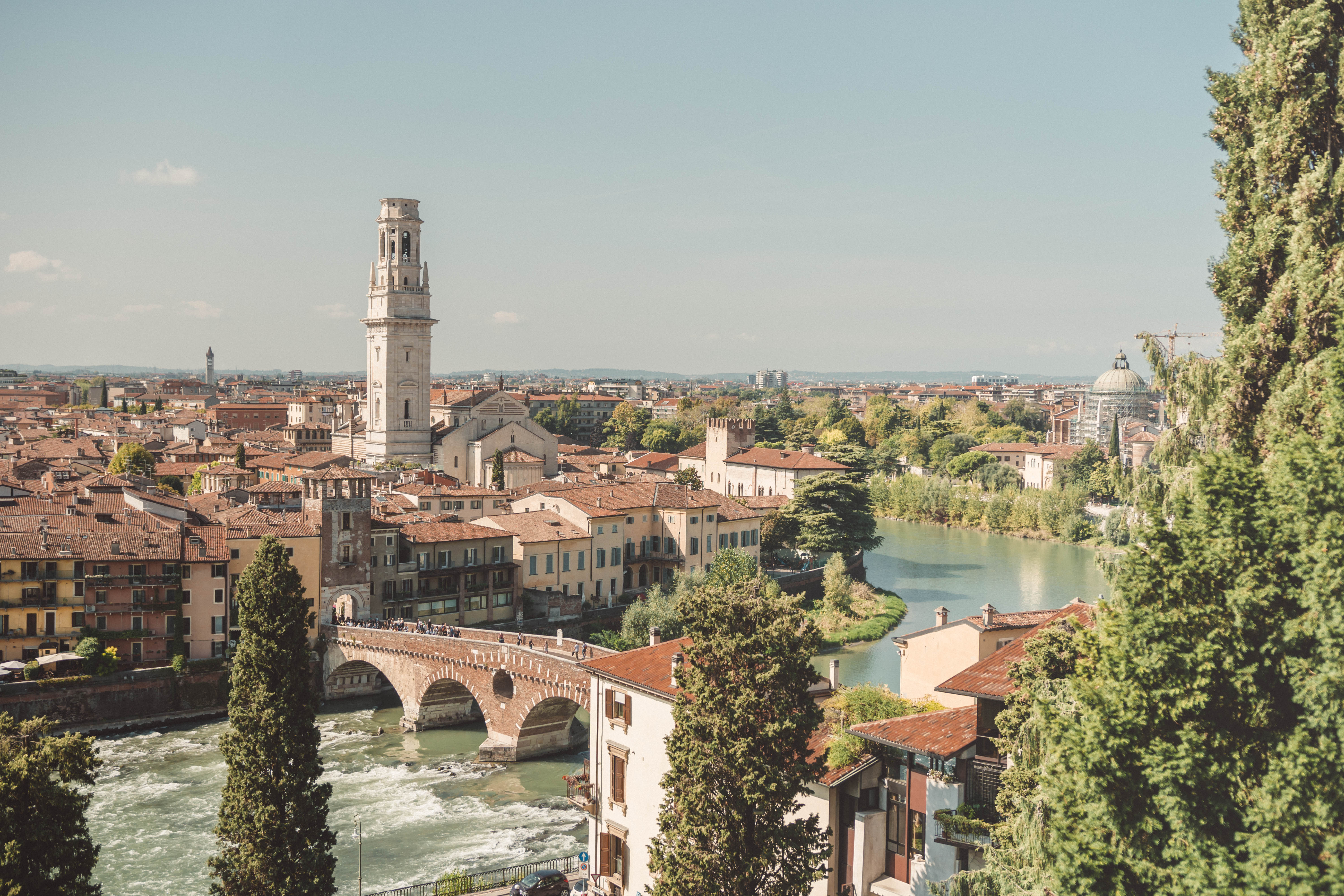 Nothing much was planned after Cinque Terre, so last minute we decided to head to Verona. Our time was limited and we were flying out of Milan, so there wasn't much time for us to head to Southern Italy. Verona it was!
And it didn't disappoint… While it wasn't necessarily a 'standout' destination, Verona is a great place for that classic Italian town feel. Plus the city is beautiful with the river running through it.
Click here to view the:
– Verona blog post
– Verona vlog
Milan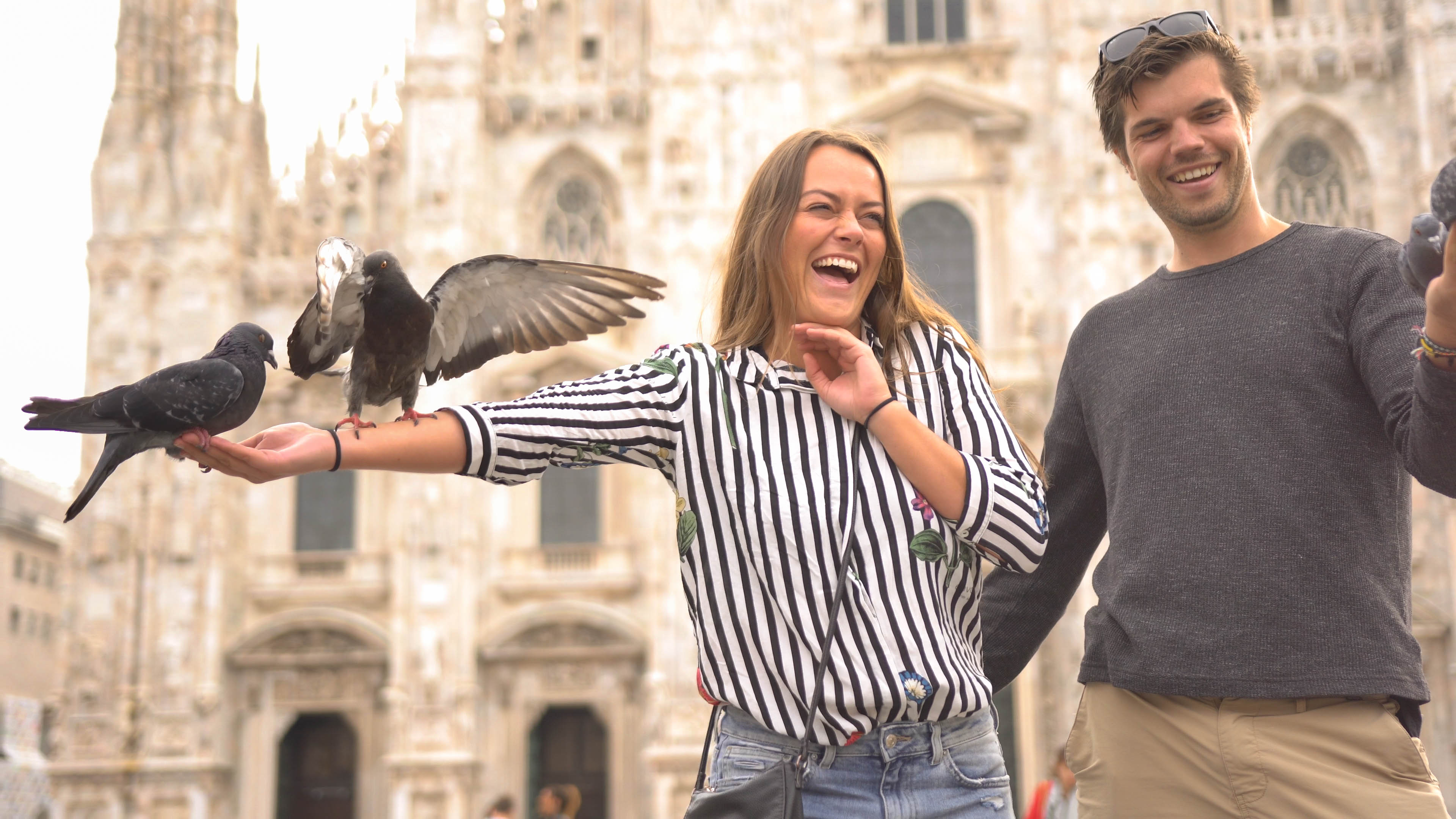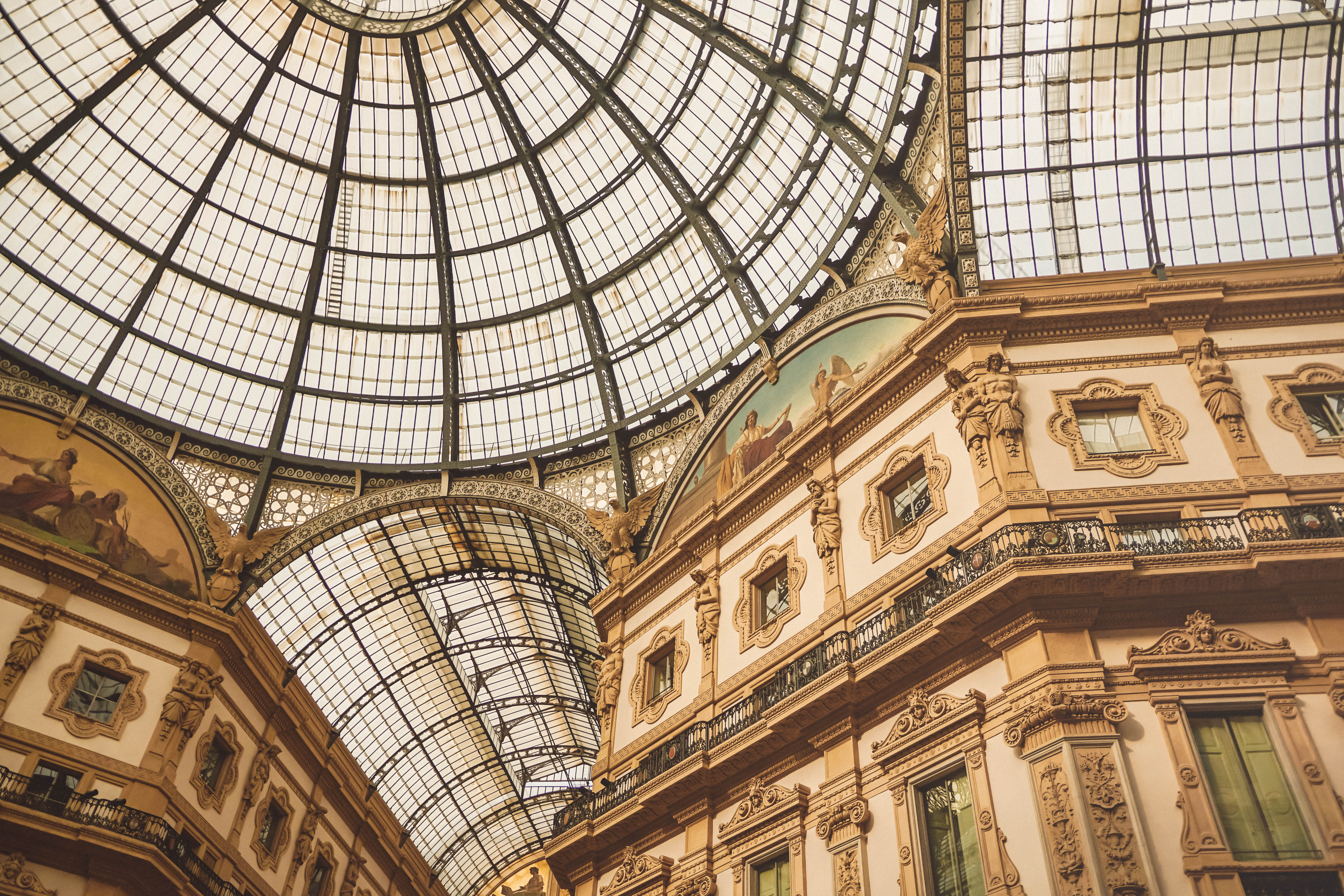 I'll be honest, I didn't make the most of my time in Milan… I had work to catch up on, and I knew all of October was going to be some crazy travels, so we spent a lot of time working. We did go to the Monumental Cemetery and also went to the Duomo di Milano and the Galleria Vittorio Emanuele II. These are all absolutel must dos when going to Milan.
Click here to view the:
– Monumental Cemetery vlog
– Milan city vlog

And that's a wrap for September!
What's on the agenda for October?… Ireland and Portugal and I cannot be more excited 🙂
Be sure to follow along on Facebook and Instagram for photo and video updates!
Hannah