Oh man, I'm really not usually a negative Nancy. I try to find the positive in life… And I will try find the positives in this post too… But here is my HONEST Indie Campers review.
This post is entirely based off my own experience with them. I understand not everyone has this experience with Indie Campers. I'm just sharing what I know, and what happened with our trip.
This is all based off our 2 week road trip through Portugal. We had rented our Indie Camper's van for the entire 2 weeks; beginning in Faro, and ending in Porto.
Here's a few points I think are necessary to bring up….
Indie Campers Review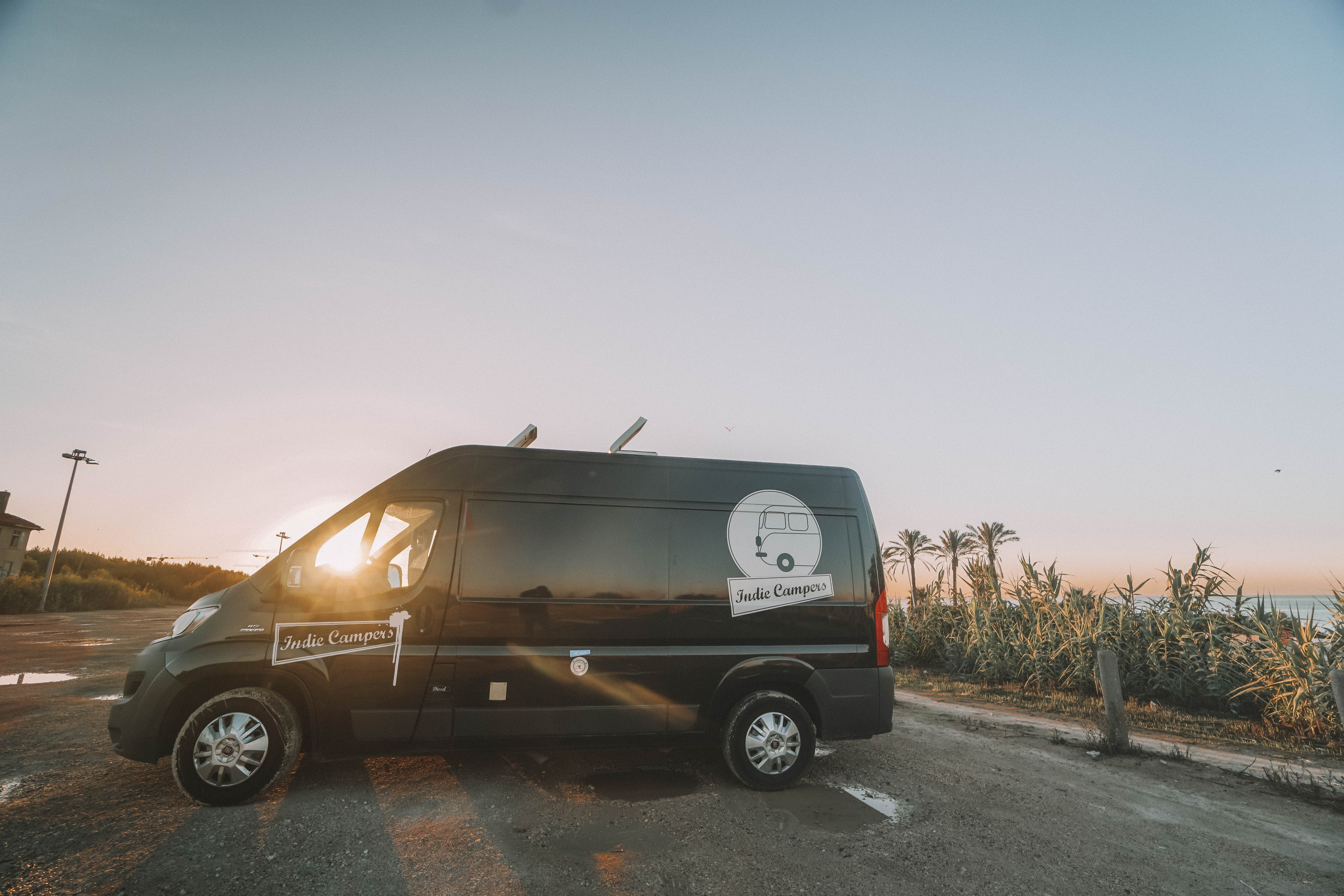 WIFI Add On
We had the van booked months in advance; including all the add ons we selected. One of the add ons was a wifi dongle, but when we picked up the van in Faro, they didn't have any there. Instead they suggested to "quickly drive on up to Lisbon" and get one from their Lisbon depot. We had no plans to go to Lisbon until about half way through our trip, so that didn't work for us. No offer of a refund was given, or an offer to refund a partial amount for not having access to the wifi till over half way through the trip. This was also the case for our friends who we were with – they had their own van with wifi, but no wifi was available to them either.
In the end we sent a few strongly worded emails and both of us got a refund for the wifi. Problem solved after some communication.
This was only a big issue to us because we work online while we travel. If you don't work online, then this probably won't be an issue for you 🙂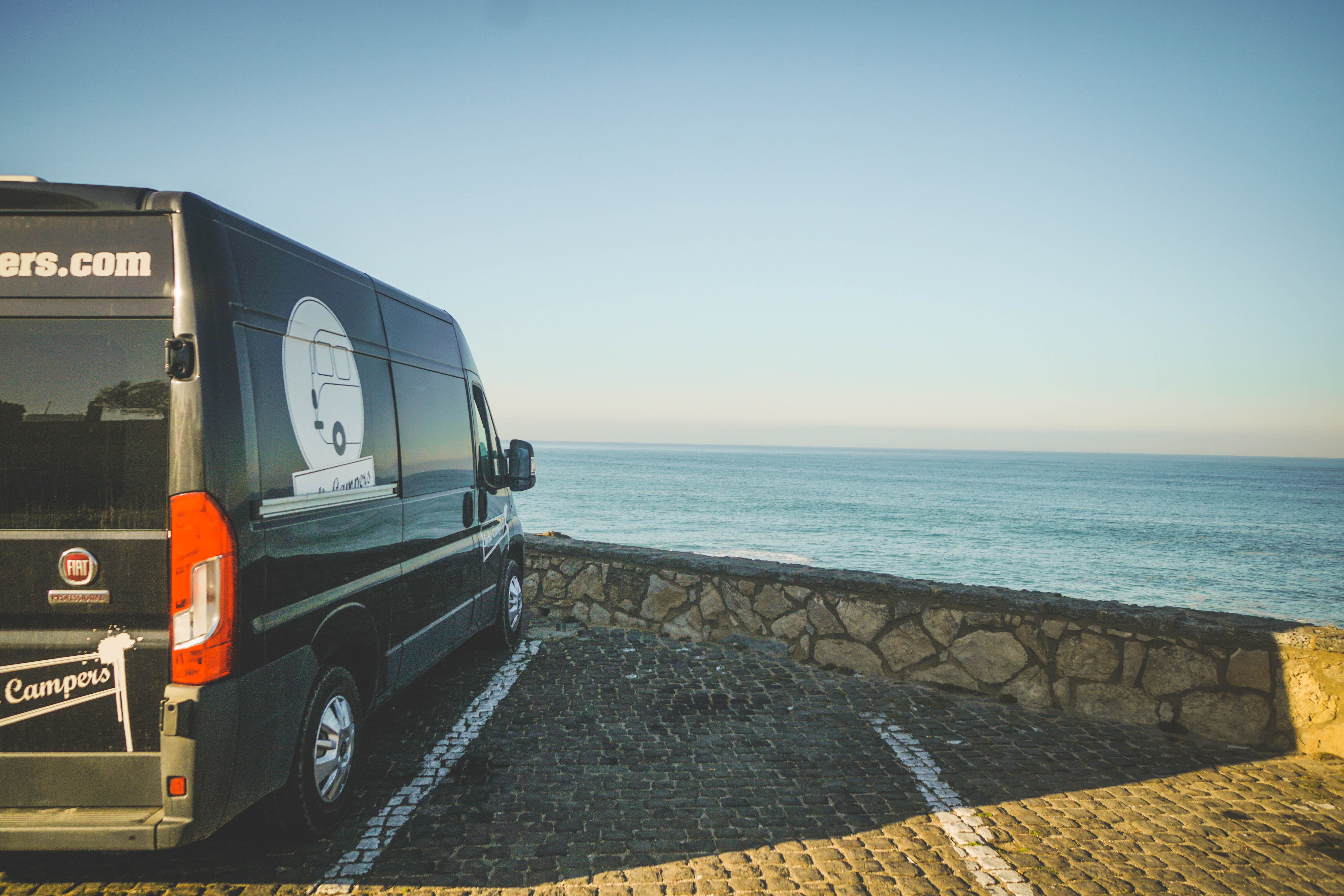 Quality Difference Between Indie Campervans
I noticed on the website that there was a huge difference between the quality of the 2016 vans and the 2017 vans. We emailed a week ahead and asked for a 2017 version of the Active Plus van if possible. They replied saying no promises – which is totally fine! We arrived and were given the 2016 Active Plus model. It literally looked like a shed on wheels. The interior was not well looked after at all. The bed curtains were ripped, the screw in table was barely held up, and the paint work on the inside was terrible. Our friends had a different van and were given the 2017 model and it was in great condition! Very cool retro style on the inside. And overall a lot nicer to be in.
In my opinion, considering you pay the same price for a 2016 model and a 2017 model, they should offer the 2016 model at a lower price as it does change the experience a lot for some people…. Which leads me to my next point….
Nothing In Our Van Worked
Yeah so this is probably the biggest point, and to be honest, I find this pretty bad on their part. Here's a few things that were wrong with our van….
With our Active Plus van, it was supposed to come with a shower… Which it did. But it barely worked. Only a slight drizzle of water would come out, with no pressure at all. I had to hold the shower head upside down above me, so the water could slowly drizzle down. Definitely defeated the purpose of having a shower.
The fridge was literally a cooler bin/ chilly bin / esky (whatever you call it) with a fan attached to it in the lid. It runs off a car charger type plug which is in the wall next to the fridge. We had this plugged in all night and it definitely did not work at all. We were unable to keep food or drinks in the fridge. Luckily, our friend's van's fridge worked fine and we could keep our stuff in there.
All the USB plugs in the van did not work. So with the van, there are 2 batteries. One is the main van battery that is like all cars, and the second is for the lights in the van, the USB plugs in the van, and the water pump for the sink and the shower (lol). So when you are parked up and charging things through the USB ports or have the lights on, you don't have to worry about draining the main van battery. This is a great system by the way! Except none of our USB ports worked. And since we are bloggers/vloggers etc and have a tonne of camera gear/electronics to charge each day, this proved very difficult for us.
This point was the thing that really got on my nerves I guess… Because when you pay for a van with certain features, you should expect those features to be working. And it just goes to show that they don't check up on the maintenance of the vans very often.
Here's a little van tour we filmed during our Portugal Road Trip. You can see the Indie Campers Active Plus van here:
CAMPERVAN TOUR, PORTUGAL ROAD TRIP

We made it to Lisbon! Halfway up the country, and halfway through our trip through Portugal 🚙 💨It's been an incredible week! …And while I may never get to relive our experiences through video, we will never forget the good times 🤙Next stop, ERICEIRA

Posted by World Nate on Tuesday, November 14, 2017
So when we finally made it to Lisbon (about 8 days into our trip), we asked to change our van. Immediately they said no. We told them about everything that was not working, but they really didn't seem phased at all. I guess we became quite persistent and finally one of the ladies came out to our van to inspect it.
She literally tried all the USB ports to prove us wrong. But none of them worked. She plugged the fridge in, and the fan started buzzing (as it does), and she tried to tell us the fridge is fine. We counteracted and said it turns on but doesn't actually cool down. She then tried the shower. The pump makes a noise, but the water barely makes an appearance. But because the pump is making a noise, she says the shower is working. We then ask to compare the shower to a shower in another van, and reluctantly she accepts. The shower in the other van worked magnificently! So at that point she really had nowhere to hide.
After about 30 minutes of debating with her, and inspecting the van, she agreed to give us a new van. It was also an Active Plus model, but this time I believe it was an early 2017 model. The shower worked and overall the ambiance was much nicer! Most of the USBs worked. The fridge still didn't work but we weren't phased; it was a much nicer van compared to the other one.
Kudos to Indie Campers for changing our van in the end. It would have been nice for them to own up to the fact that the first van was not up to par, and provide a replacement on their own accord; instead of us having to plead for one haha.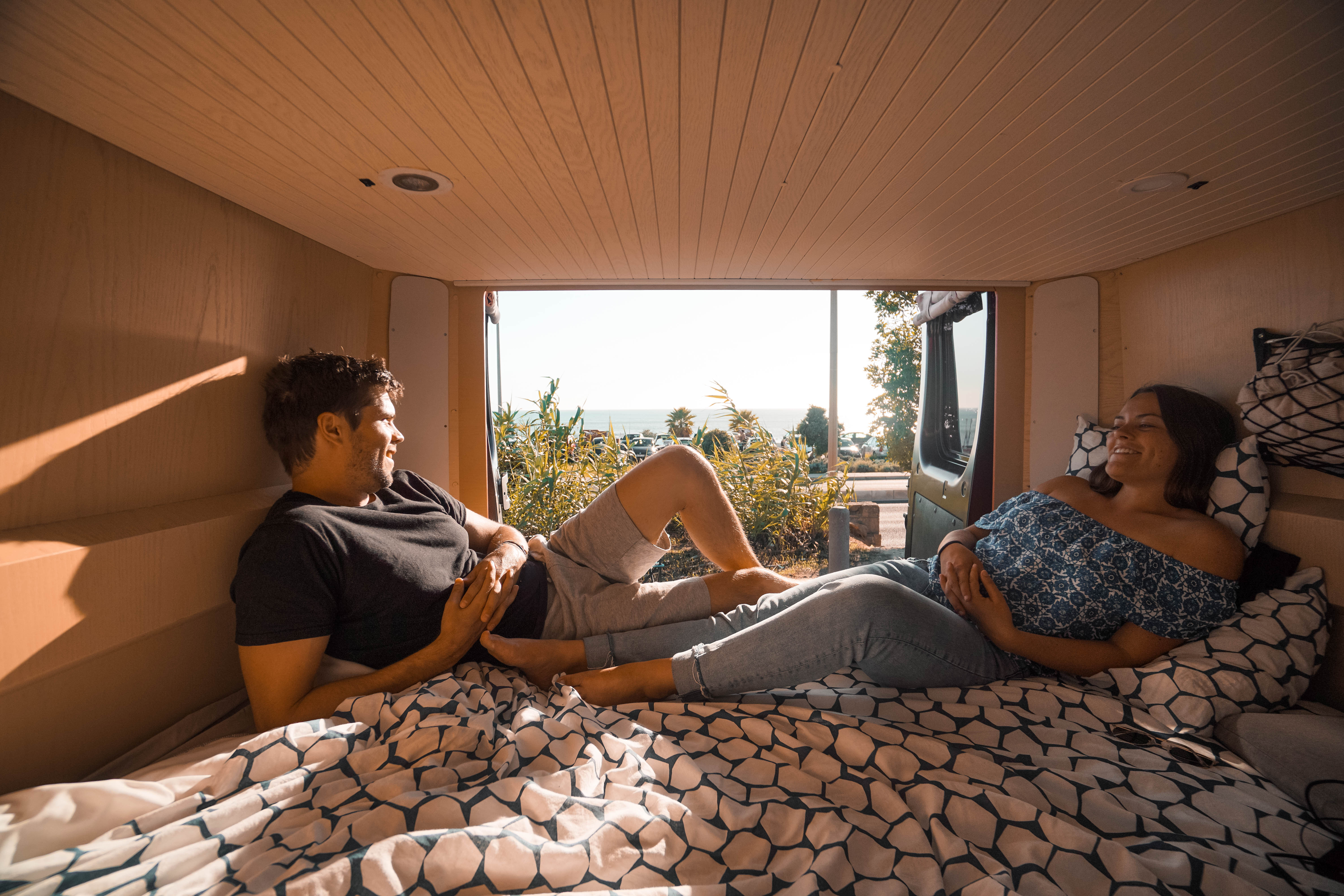 Spare Tyre Was Flat
The rule with Indie Campers is that if you have a breakdown or a flat tyre, you are to call them right away; don't try fix it yourself.

On our very last day, we woke up to a flat tyre. Bummer! The plan had been to explore Porto a little bit and then drop off the van at the depot to end the trip. But whatever, shit happens, right?
So we called up Indie Campers to let them know the tyre was flat. They sent a mechanic to change the tyre. There's a spare tyre under the van which he got out and put on. Then lowered the van back down only to realise the spare was dead flat too.
The mechanic was like oh well, not my problem and left. Fair enough, I would've done the same haha. Poor guy was sweating in the heat for an hour changing the damn thing.
So we call up Indie Campers again and let them know the spare is flat too. They tell us we will have to pay for both the flat tyres and the call out of the mechanic… Ummm back up. WHAT!?
We take full responsibility for the first flat tyre and the mechanic call out. But why would we have to pay for the spare flat tyre when that was already flat?

Long story short, it wasn't until a lot of back and forth and them realising that we were filming the whole situation that they said we didn't have to pay for the spare tyre. This is spanning over at least 3 hours.
What I think happened was a previous user had got a flat tyre and changed it to the spare themselves without telling Indie Campers. So we had actually been driving on the spare the whole time, and the old tyre was the one in the spare compartment. Again, this just showed that they didn't really keep an eye on the maintenance of the vans or do thorough checks before giving the van to new renters.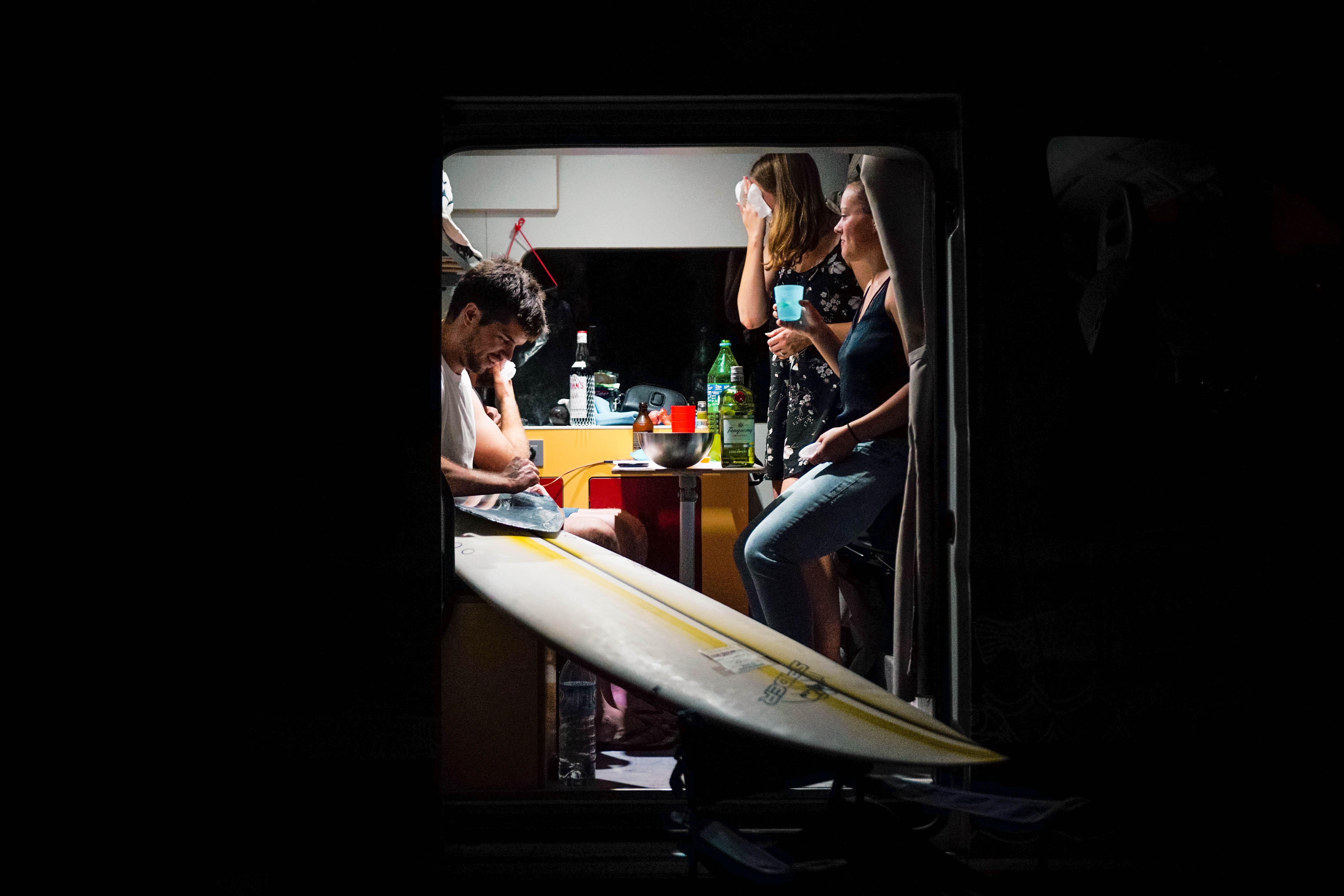 Even though all our issues were eventually sorted in the end, the customer service was not easy or pleasant. And this is why I won't be using them again.
What I did like about Indie Campers though were the layouts of the vans. They were practical and relatively spacious. Plus the cool designs on the outside of some of the vans makes for great pictures!
I hope this Indie Campers review didn't come across as too crazy or negative. I just wanted to share what happened on our Portugal road trip with Indie Campers and how it affected our trip overall. There are many others who have had a great trip with Indie Campers as well.
Renting a camper van isn't exactly cheap, so it's worth doing a little research before booking with anyone. I didn't do any research or look at any other companies haha!
On another note, if you're trying to figure out where in Europe to road trip, I highly recommend Portugal. Especially if you surf/bodyboard or just love the beach and coastline.
Enjoy your trip!
Hannah xox