There's no point in denying you didn't come to Paris for the Eiffel Tower. Am I right??
… Okay. Maybe also the croissants…
And the Macarons…
And the baguettes…
But above all of that, the Eiffel Tower is the well deserved staple of this celebrated city!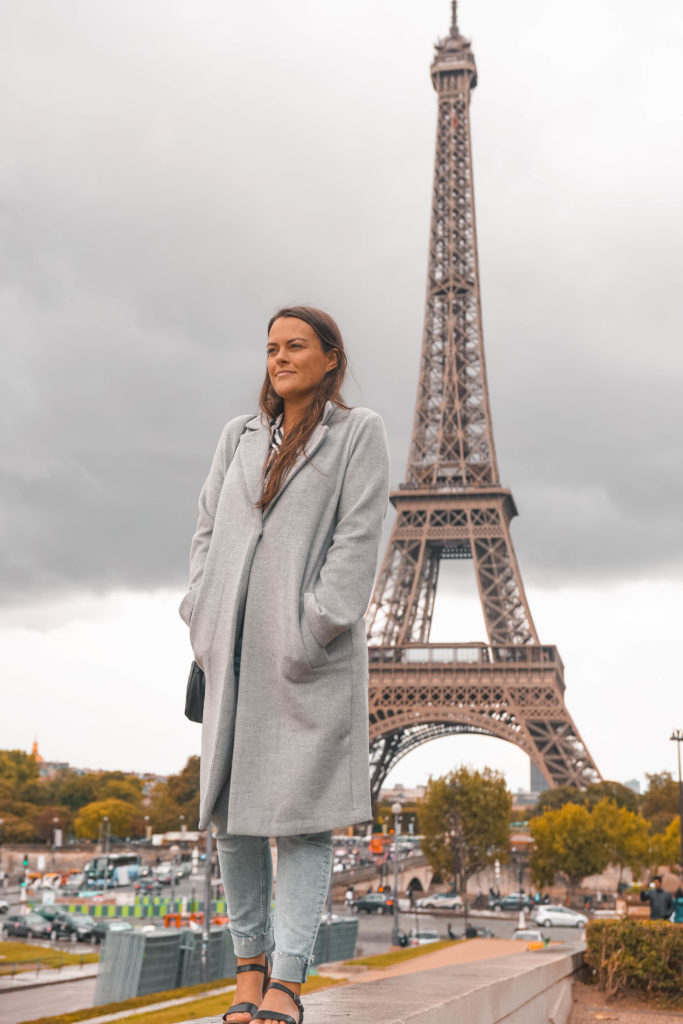 So when you're in Paris, it can make your time here a lot easier to stay somewhere close to the Eiffel tower, and also somewhere close to a train station so everything else is accessible too.
For my 3 night stay in Paris, Hotel Gustave was my accommodation of choice. And I must say, it proved to be a good one! Here's a little review of my time here:
Hotel Gustave Review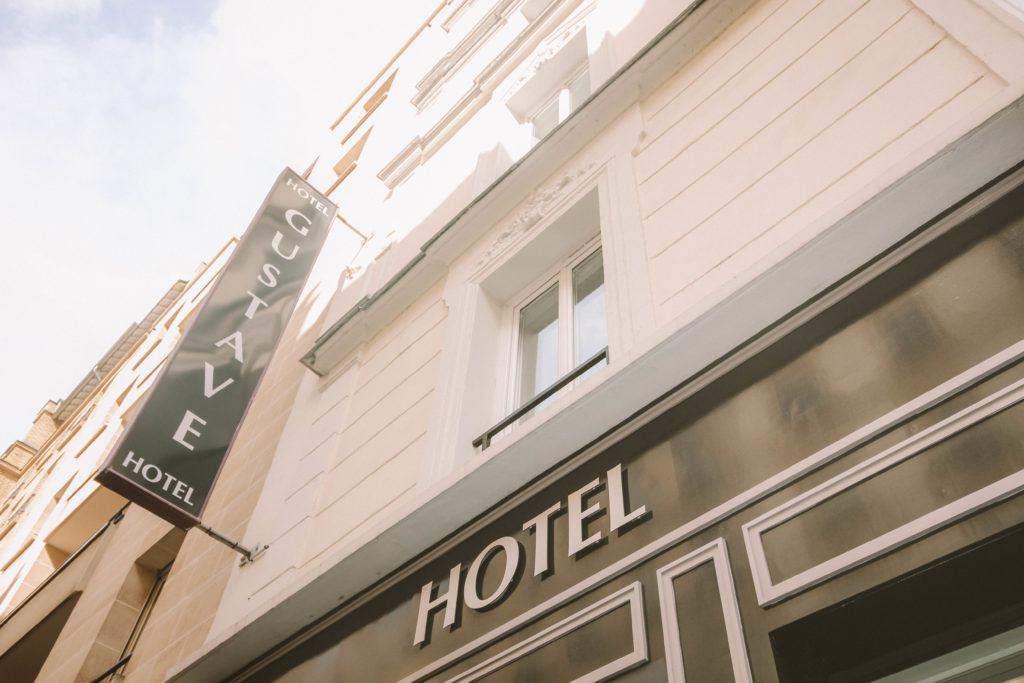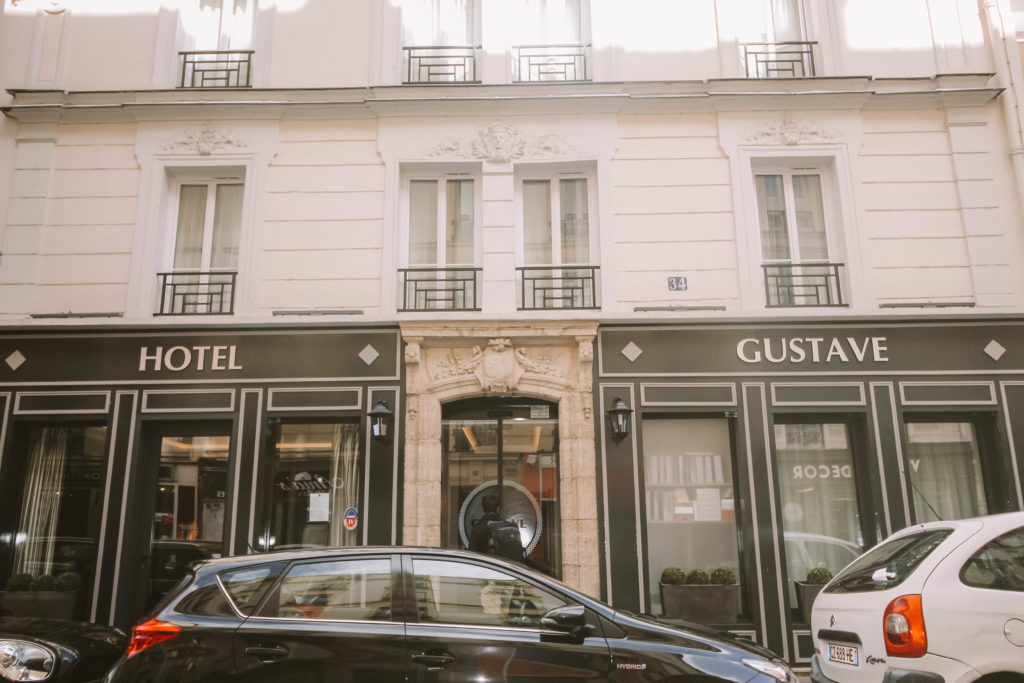 Location
It's located in the 15th arrondissement, on a quiet street only a couple minutes walk from the Dupleix station. This same train line can take you directly to the other hotspots in Paris such as Champs de Mars, Champs Elysees, and Montparnasse. Here's the great part though, it's only a 10-15 minute walk to the Eiffel Tower and the River Seine! Along the way, there are a tonne of classic Parisian cafes and restaurants. So you never have to wander far to find something to eat. This location proved super handy during my time in Paris and I felt safe walking in these neighbourhoods during the evenings too.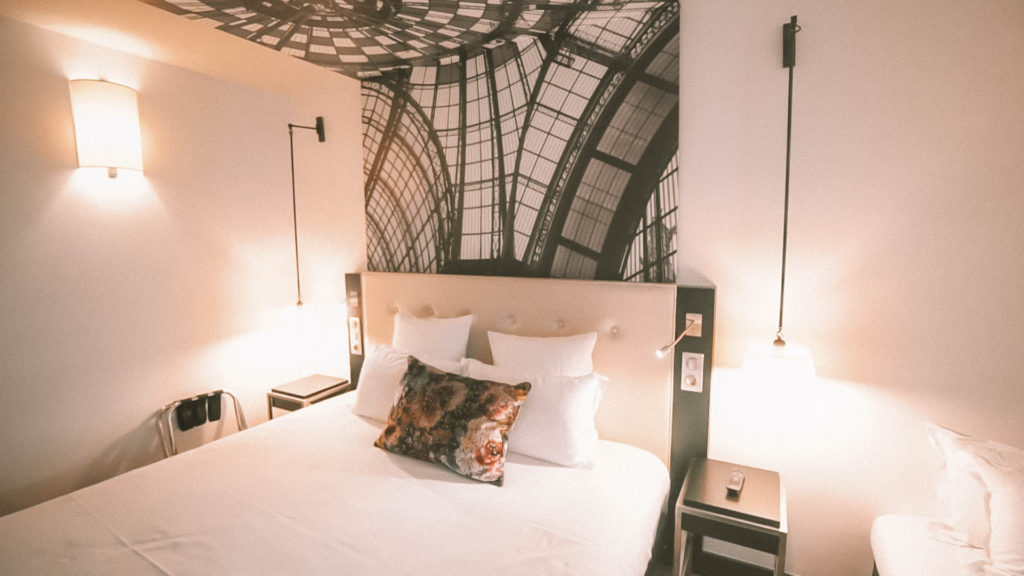 Room
As a boutique hotel, Hotel Gustave offers 32 rooms of various types. We had the triple room as there were 3 of us. And while it wasn't necessarily large, I did love the way it was designed in terms of colour and the wall art. Perhaps one of the stand out features of this hotel are the huge wall prints in each room. Acting as and extension to the head board and curving onto the roof, are prints of prominent Paris buildings. One room may have the Eiffel Tower, another may have the Grand Palais and others. Whichever one you may have, it adds as a great design to the room.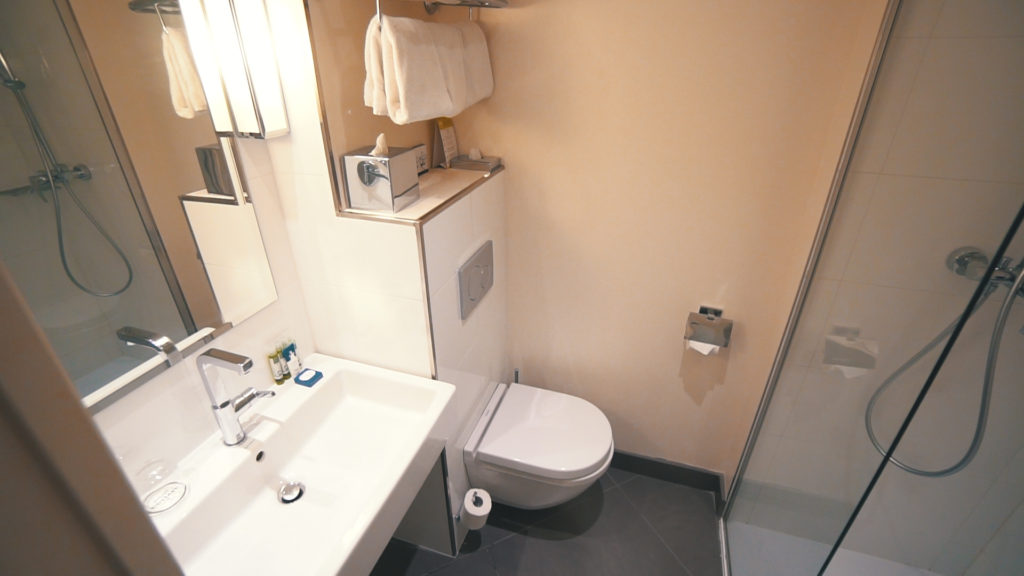 One thing I really loved about our room was the large bed. Sharing a bed with Nate can get tough when I like to kick around and spread out. No problems with this one though!
The room came with a desk and chair, coffee and tea making facilities (score!), two bottles of water, a fridge, bathroom/shower amenities, a wardrobe, and a hairdryer.
Gustave does offer rooms with a view of the Eiffel Tower. It's called the "Gustave Room', you can check out the rates over on their site here.

Breakfast
Every morning there is a buffet breakfast available. For a boutique hotel the selection was as expected with various Parisian pastries and multiple types of meats and cheeses. There's also freshly squeezed orange juice (which I love!), a coffee machine (which is available all day- perfect for the midday kick), cereals and yoghurts, and toast.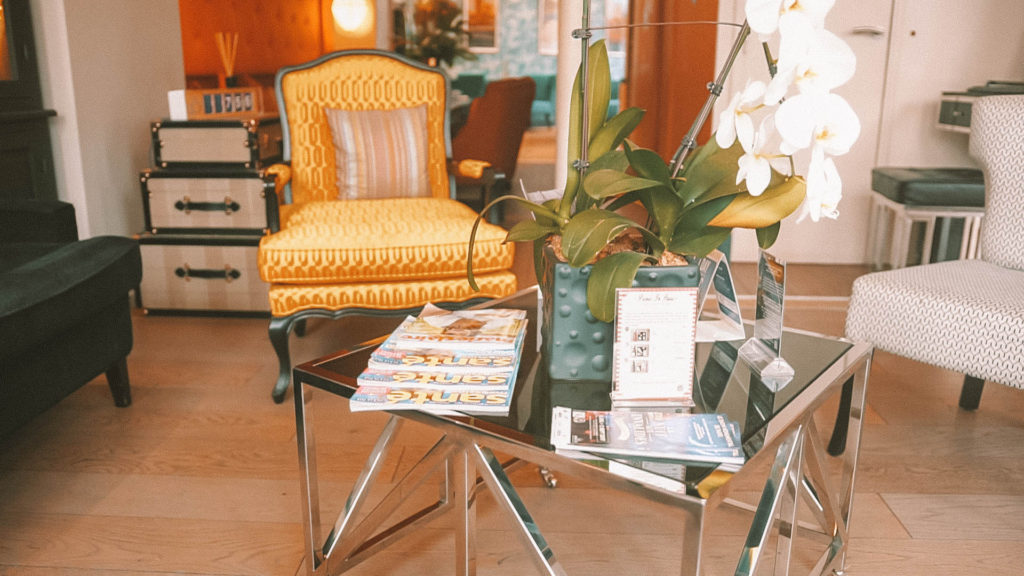 Common Areas
The entire design of Hotel Gustave is super Parisian with countless artwork, pops of colour, and vintage furniture. The lobby area welcomes you with comfy couches and funky decor, which then leads into a separate area of tables and chairs perfect for sharing a drink with friends, or simply to get some work done. Then next to this there is the breakfast room as well as a patio with many tables and chairs which is open all day for use. I often came downstairs to work as the internet worked great down here.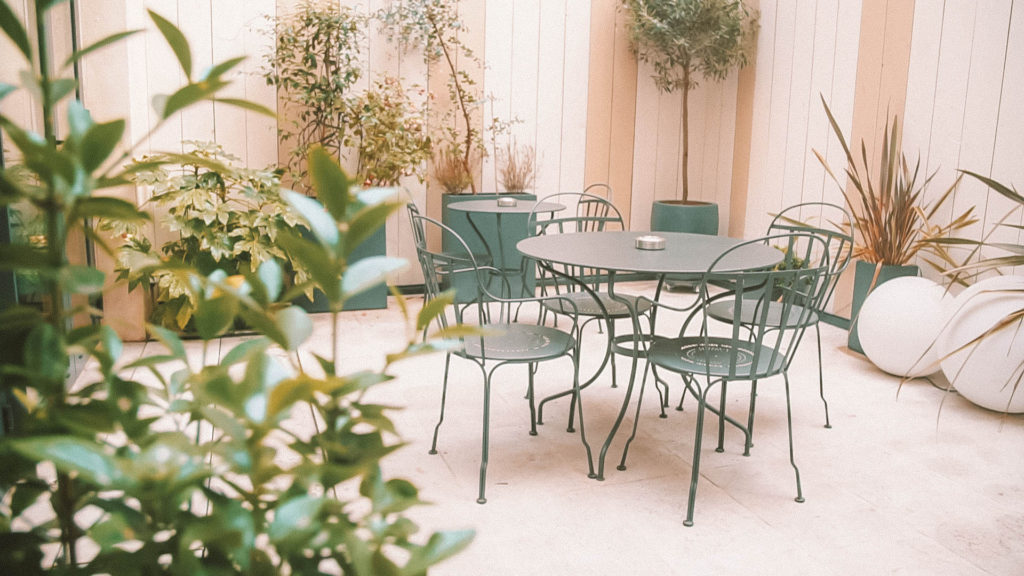 Overall, I had a great 3 night stay here at Hotel Gustave. I really do love the design of this hotel and the location is perfect. I wouldn't hesitate to stay here again upon my return to Paris.
You can read my full Paris post here about things to do last minute!
My stay with Hotel Gustave was a complimentary stay but this does not impact my opinions stated in this review. I only partner with brands I personally use and ones I am happy to recommend.