A Grand Canyon sunrise at Navajo Point is possibly the best sunrise you ever will see! It's worth getting up at 4am for this amazing start to the day. 
After driving around trying to find the best spot to watch the sunrise, we drove into Navajo Point and decided this for sure was our spot! Navajo Point has the highest elevation for the South Rim and you get an amazing view to the Colorado River.
There's something magical about watching the colours of the canyon come alive in the morning… Left me speechless and a little teary!
One moment I will never forget.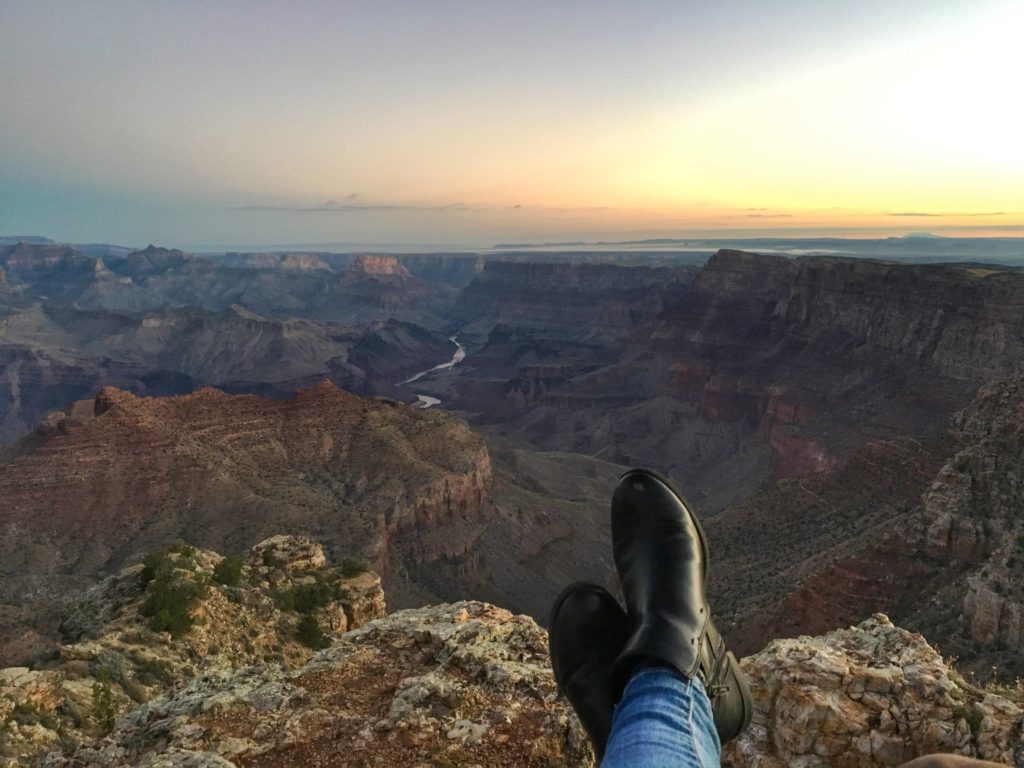 Save this post by pinning the image below!