Malaysia is seriously an underrated country… Especially for digital nomads! I've been battling whether I write this post or not because a part of me wants to keep this little gem of South East Asia all to myself. But I've decided it would be unfair to not share this with the world… So, here's your  Digital Nomad's Guide To Malaysia!
A DIGITAL NOMAD'S GUIDE TO MALAYSIA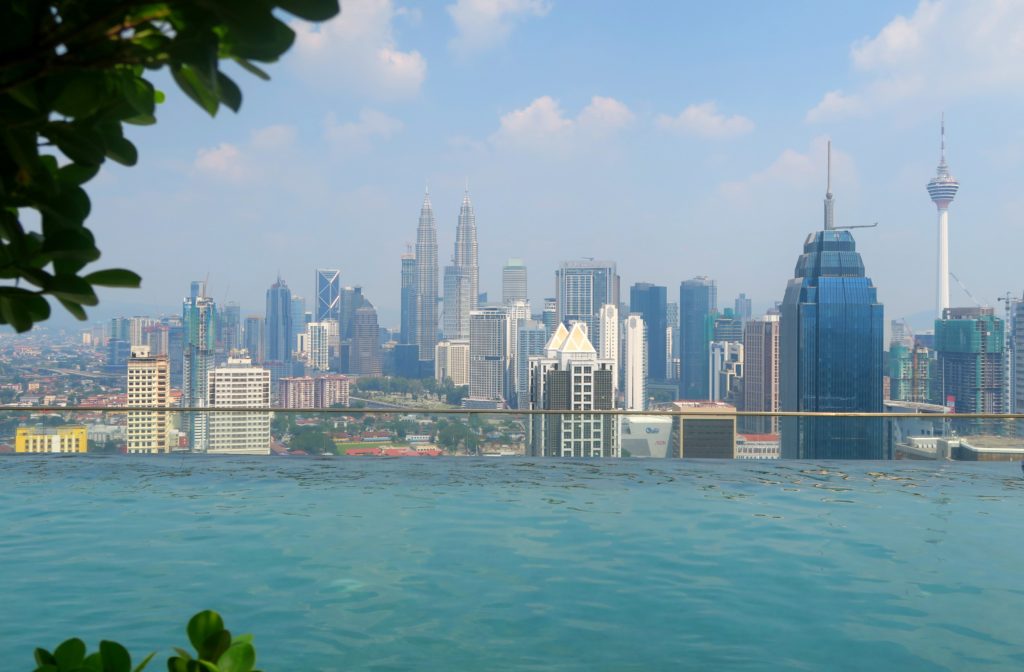 What Malaysia's Like
The best way I can describe Malaysia is that it's a perfect mix of both Singapore and Thailand. Which is funny considering geographically, it's nestled in-between Singapore and Thailand. Malaysia has many modern aspects to it similar to Singapore. Malaysia's capital, Kuala Lumpur has the impressive Petronas Towers plus countless other modern buildings, huge malls, fancy brands etc. But Malaysia isn't expensive like Singapore. The prices are on par with Thailand (if not cheaper for some things). Plus it has a range of beautiful islands like Thailand is known so well for.
So if you can picture a middle ground of Thailand and Singapore, that's pretty much Malaysia for ya!
Living Cost
The living cost in Malaysia is something I was pleasantly surprised about. For some reason I thought everything here was expensive. Two words for ya… It's not. I would say it's on par with Thailand's cost of living- perhaps more expensive in some areas, and even less expensive in others.
Accommodation
If you plan to pick one spot in Malaysia to set up camp in, it won't be hard finding an apartment for a good price. You could rent a nice, modern, furnished apartment for less than $1,500/month (USD) if you went through a realtor (maybe even with Airbnb).
Food
Food you can find for super cheap! Especially if you get in the habit of eating at the local hawker centre food courts. You can have a meal and a drink for $4! And this is gooooood food too. You'll find the common food is Malaysian, Chinese, Indian, or Thai (the majority of the population in Malaysia is made up of 60% Malay; 20% Chinese; 10% Indian. That's based on the info from our local tour guide.
Transport
Transport in Malaysia is among the lowest I've seen. In the main areas of Malaysia you can use Uber with no troubles at all. For a 30 minute ride it would come to about $4… I don't understand how it's so cheap but hey, I'm not gonna question it. Scooters/motorbikes are also another popular way to get around. There's many rental shops to rent from if you prefer to have your own mode of transportation. If you choose to camp up on one of the islands, this is a good option as they don't have Uber on the islands (except Penang… Penang doesn't even feel like an island though).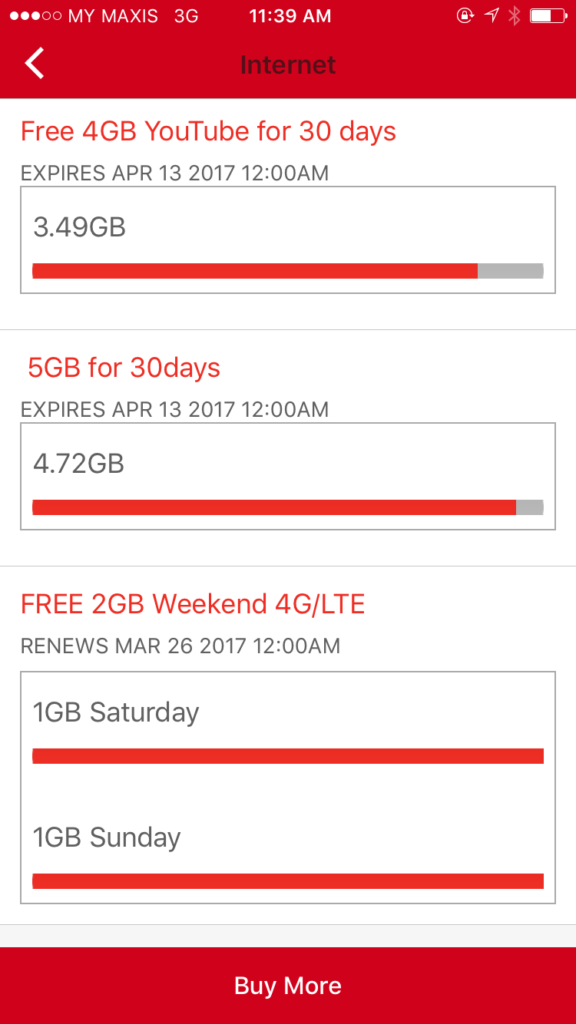 Internet
Not once did I have an issue with internet while in Malaysia. If anything, the internet here is much better then our internet in New Zealand! And it's SOOOO CHEAP for phone data. When we arrived into KL, we bought sim cards with a provider called Hotlink. We loaded up with 5gbs of 4G + 4gbs of Youtube data + calls and texts for about $20 per person. Within minutes the guy at the stall had us set up and ready to go. And then on top of this, every Saturday and Sunday we got a free 1GB for each of those days (so 2 free GBs each and every weekend). I barely ended up using my package. In New Zealand it would cost $20 for 1 GB. And in Malaysia it seems like they throw round free data like there's no tomorrow. Again… I'm just not gonna question it.
The People
I can honestly say the people in Malaysia have been the nicest people I've come across during 2 years of travel. Almost every Uber driver would strike up conversation and recommend things to do. People go out of their way to help you with anything. Everyone is polite and has a great work ethic. So this is awesome when you're out at a cafe or restaurant.
No one here seems judgemental. Everyone is very accepting; I think it's because it's such a multi-cultural country. Everyone here has grown up around different cultures and different religions so there's no discrimination, racism, or prejudice. Everyone gets on with everyone no matter what they believe in. I really love this about Malaysia. And like Singapore, I felt safe the entire time.
Communication wasn't a problem here for us either. Most people seemed to know English (and some spoke it better than Nate speaks haha). So the language barrier here was basically inexistent. Easy peasy!
Where to Live
So the big question… As a digital nomad wanting to set up camp in Malaysia for a while, where is the best spot to do so? In MY opinion the best two destinations for digital nomads in Malaysia are Kuala Lumpur and Penang. If you're a city person and love the hustle and bustle of a big city, then KL could be perfect for you.
For me, I would pick Penang. I fell in love with Penang and it felt like home right away. Penang has the old town called George Town, and it also has high rises, beaches, mountains etc. There's a place for anyone's tastes. You can get the city vibes in the heart of it all. Or for a 20 minute drive up the coast you can opt for the island vibe instead.
Some spots in Penang for expats and digital nomads that I recommend include George Town or the outskirts of George Town. We had a great apartment in the Maritime Suites building which was a 5-10 min Uber from the heart of George Town. Tanjung Bungah is also a really nice spot on the waterfront with new apartment buildings. It's a more luxurious, high end area that's popular among expats. Penang isn't a huge island, so no matter where you end up, it's never too hard to get from A to B.
I really do feel that Malaysia is only going to grow in terms of tourism and as a popular destination for digital nomads. Like I said, it's totally underrated. And it was only from traveling through here and experiencing it all first hand that I began to learn about this amazing country.
In 2018 I would love to come back to Penang and live for 3 months. I would do it right now if my travel plans weren't full up for the rest of 2017…
I hope you enjoyed my Digital Nomad's Guide to Malaysia! Let me know of any of your favourite digital nomad destinations if you have any. I'm always looking for cool new places 🙂