A year ago I heard about Colmar…
And it only took one photo for me to decide I was going there.
Today I am pleased to announce that it exceeded all my expectations as soon as I set foot in this historic town!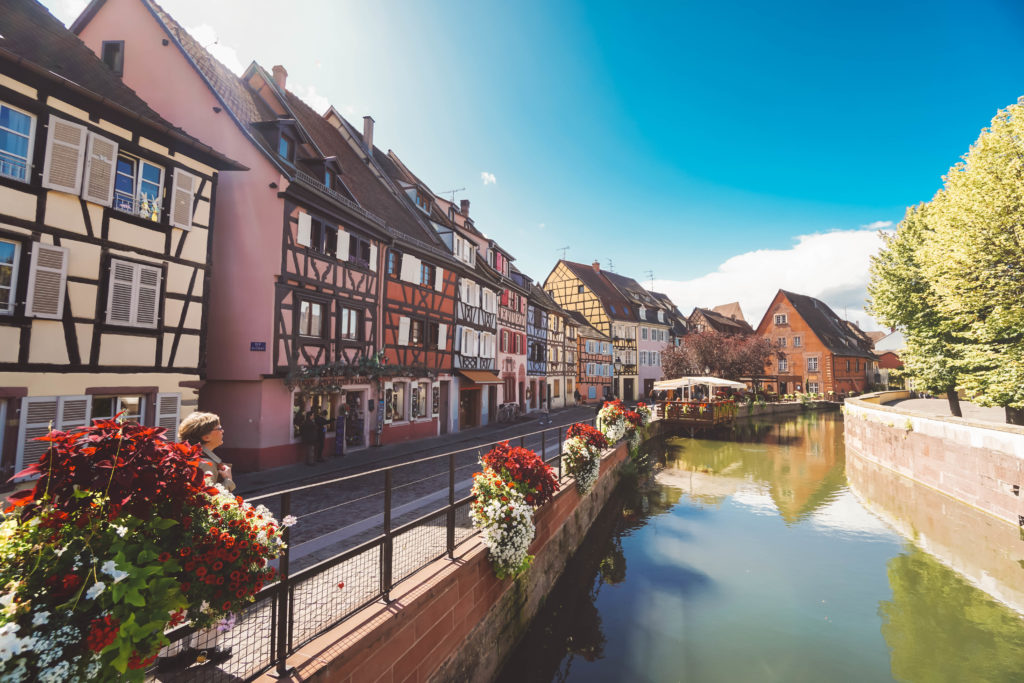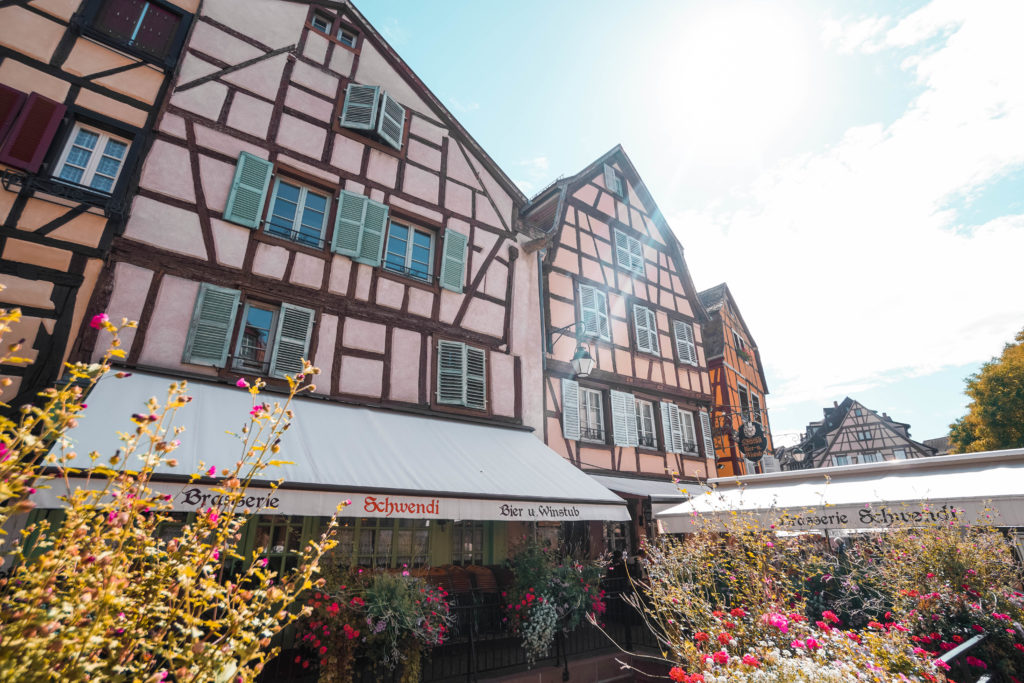 Colmar is located in France's Alsace region to the far East of the country, very near the German border, and also just above the Swiss border. It's about a 5-6 hour drive from Paris, or a 2.5 hour train (I believe there are direct routes).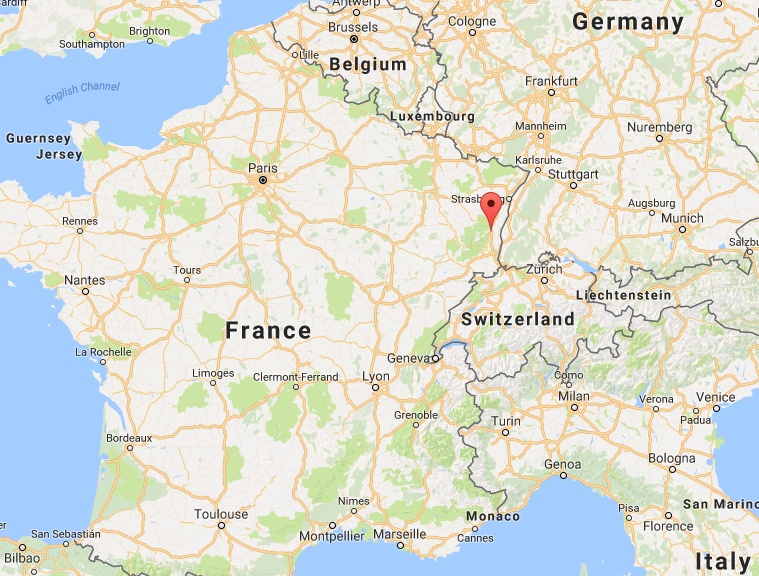 Because this region is so closely tied with Germany, you'll find a great blend of German and French influence not only with the architecture, but also the food and the locals. The large, delicious pretzels are one giveaway of this.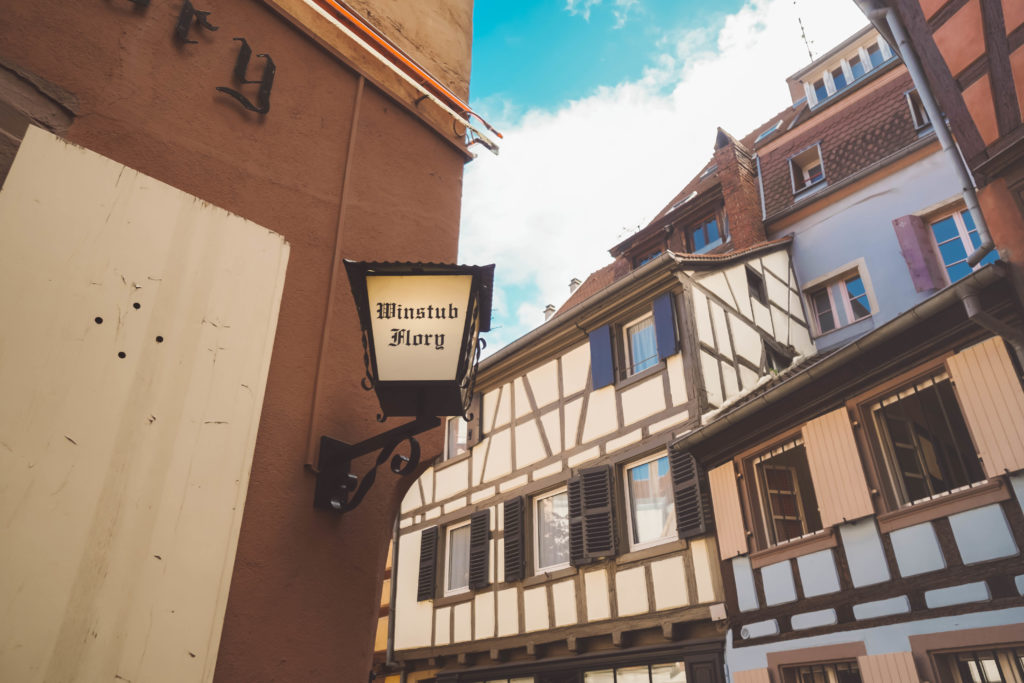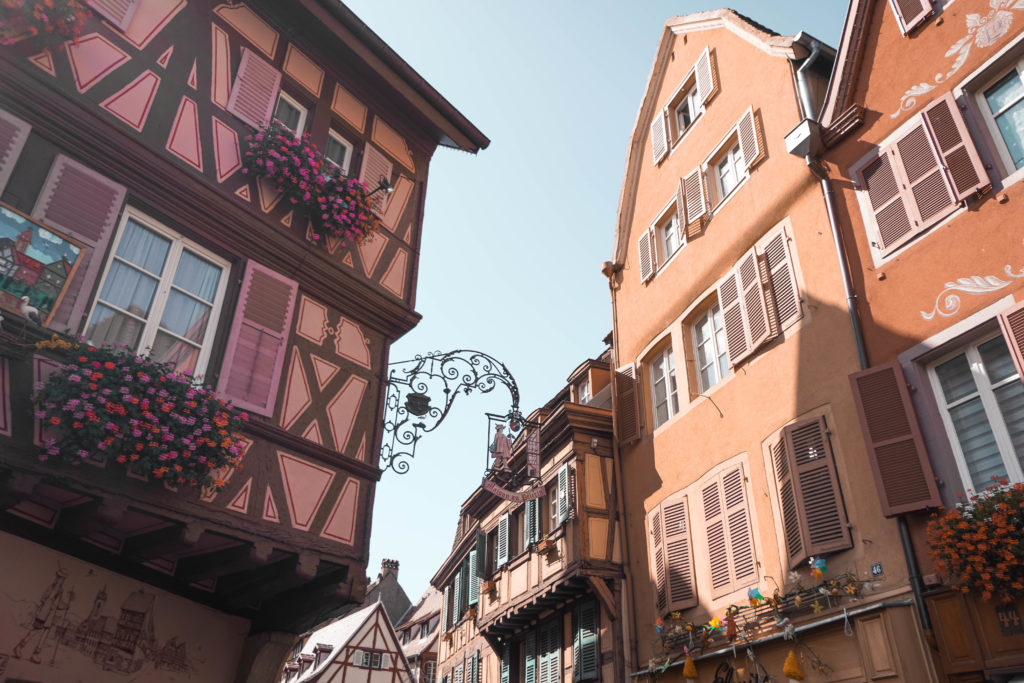 Colmar itself is actually a decent sized town. But it is the Old Town which is the biggest attraction… Of course! I mean, just look at how beautiful it is.
The Old Town is filled with colourful buildings, beautiful churches, flowers (oh so many flowers!), delicious pastry shops and restaurants, and many high fashion clothing stores. And surprisingly other well know stores such as H&M.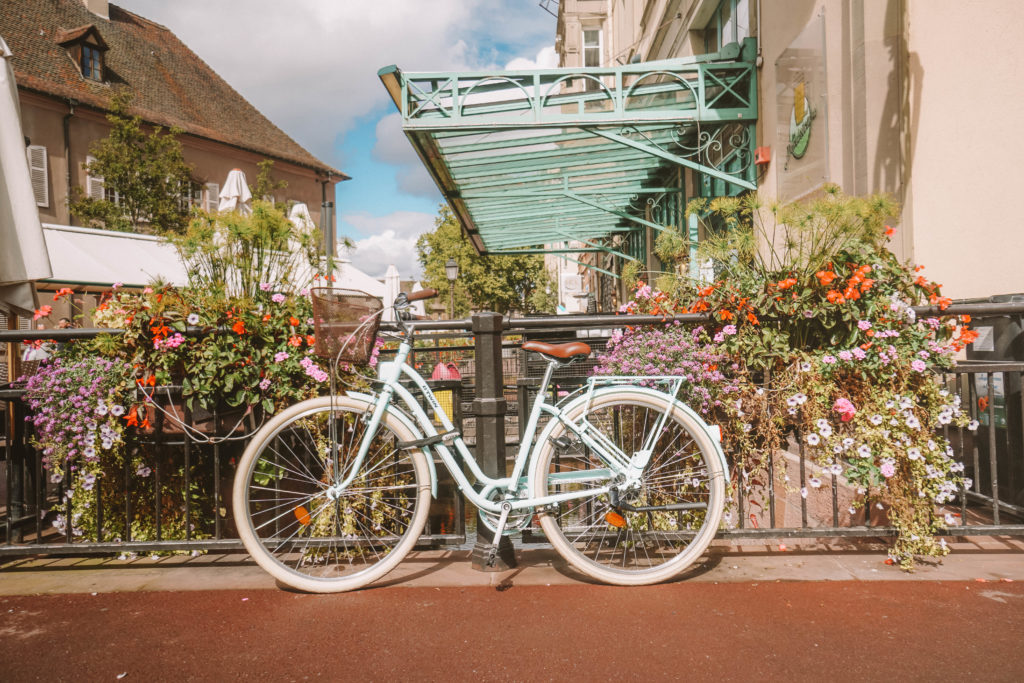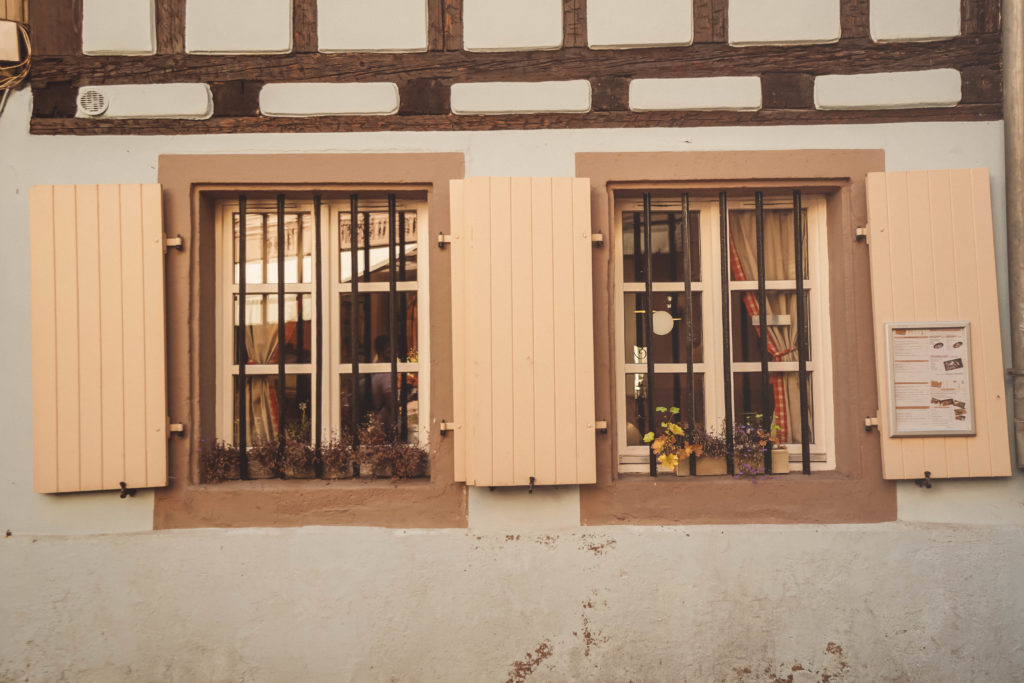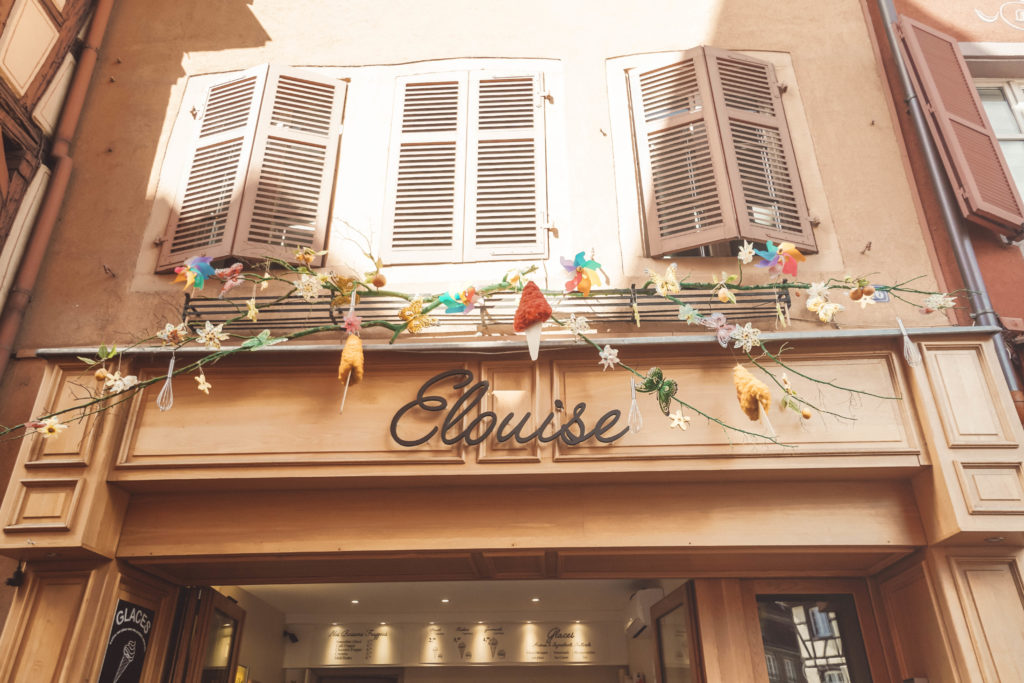 But perhaps one of the most beautiful things about Colmar are the narrow canals which run through the town. No wonder these parts are called 'Little Venice'. Similar to Bruges in Belgium, Colmar could be a great less expensive and less touristic alternative to the real Venice in Italy.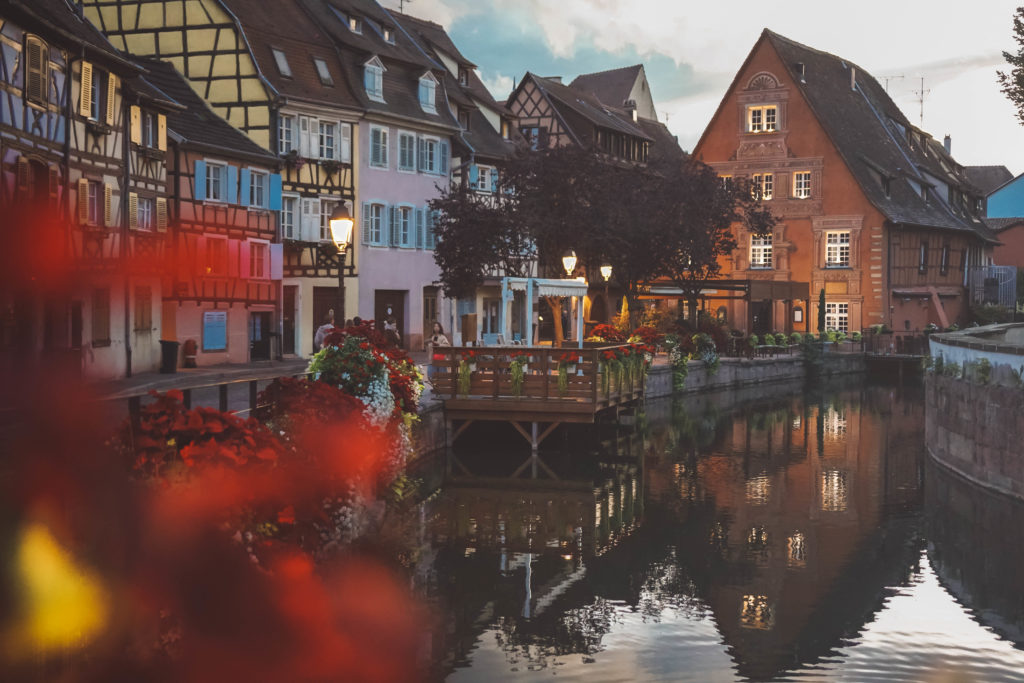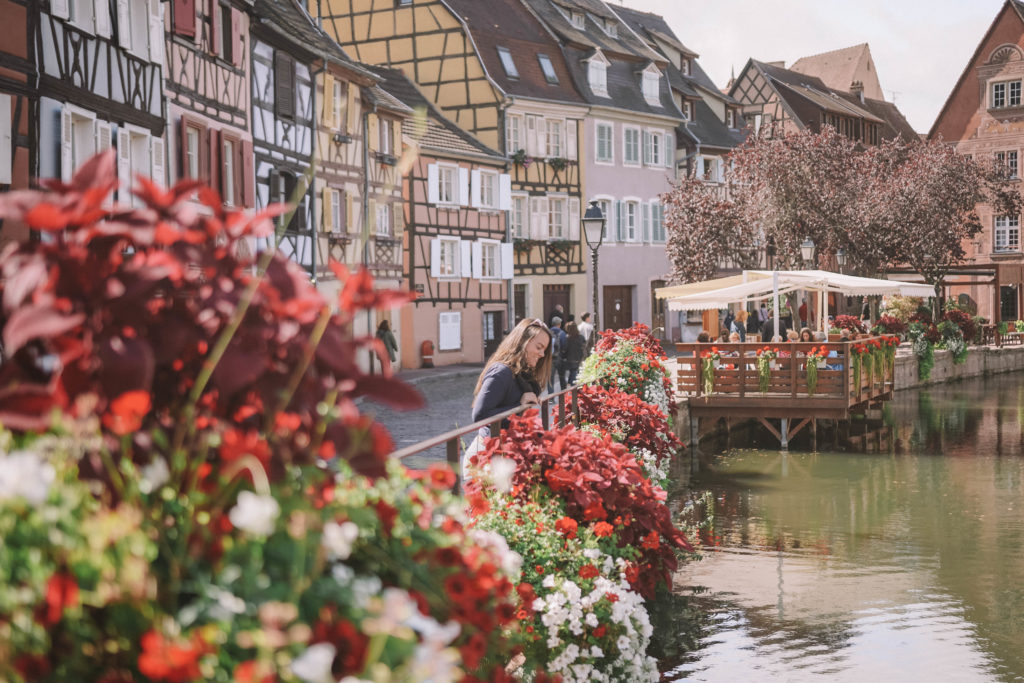 Right by one of the main canals is a large building which looks like a Town Hall. Inside is actually an indoor market filled with flowers, spices, cheeses and meats, baguettes and wines. Basically everything delicious and beautiful! From in here you can also access the outdoor patio to one of the restaurants. It sits right on the canal. The perfect place to enjoy a cheeseboard and a glass of wine in the Alsace afternoon sun!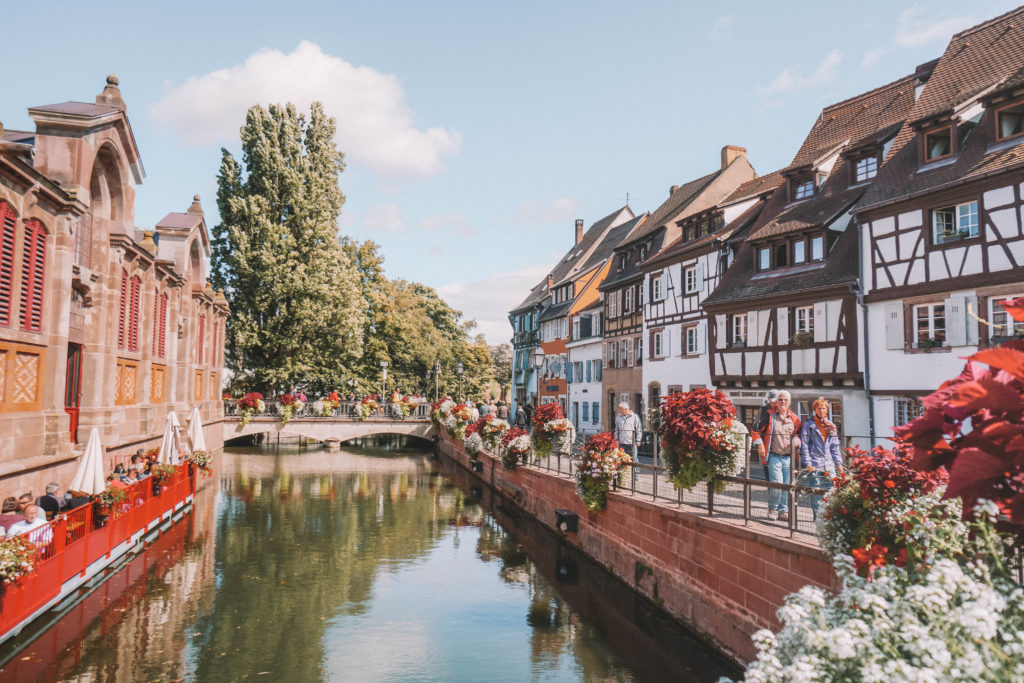 Alongside the beautiful towns of Hallstatt and Bruges, I would have to say Colmar is one of the most picturesque towns in Europe. If these photos don't do it justice, you'll just have to go and experience it for yourself.