An 'Austrian road trip' came second on my 'must do in Europe' list. First place went to 'Stay on a Vineyard in Tuscany', of course. I just loved the idea of exploring Austria in summer. Seeing the green rolling hills, the Alps, and being able to easily navigate to the smaller towns that we may have missed out on otherwise.
I'm so so glad we had a car here. It's just so much more freeing to be able to go anywhere you want, any time you want. Plus it's the perfect way to see the country, especially if you take the back roads.
Car Rental & Required License
Now, we had a bit of a screw up in the beginning. It turns out you can't rent a car in Austria without an International Driver's permit. We knew this before arriving, so we had ordered one to arrive to our Vienna hotel. It arrived into the country, but it was never delivered…. Bummer.
Luckily we booked our rental through the Auto Europe  site where the cancellation of the rental was easy and we got a full refund. We then re-booked a car with Auto Europe to be picked up from and dropped off to Munich instead. It only came to about $300NZD for 7 days. Not bad for last minute peak summer prices!
Germany doesn't require an International Drivers Permit and there were direct trains from Vienna, making it an easy alternative. However, we still ran the risk of getting fined for driving without an IDP if we were to ever get pulled over in Austria. It was worth the risk though and luckily we didn't have an issue. Winning!
Austria Road Trip Itinerary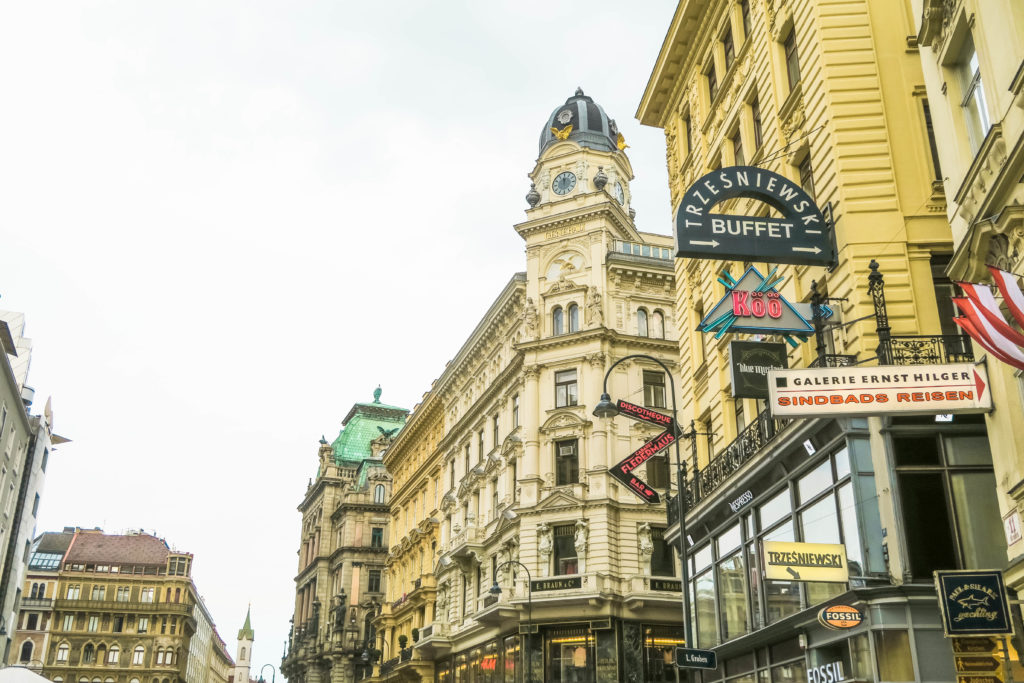 Vienna
We actually began our trip in Vienna, where we spent 4 nights and only picked up the car on the day we were leaving. You don't need a rental car while in Vienna. The trains are really well organised, and like most cities and parking situations, it's more of a hassle to have a car in a city.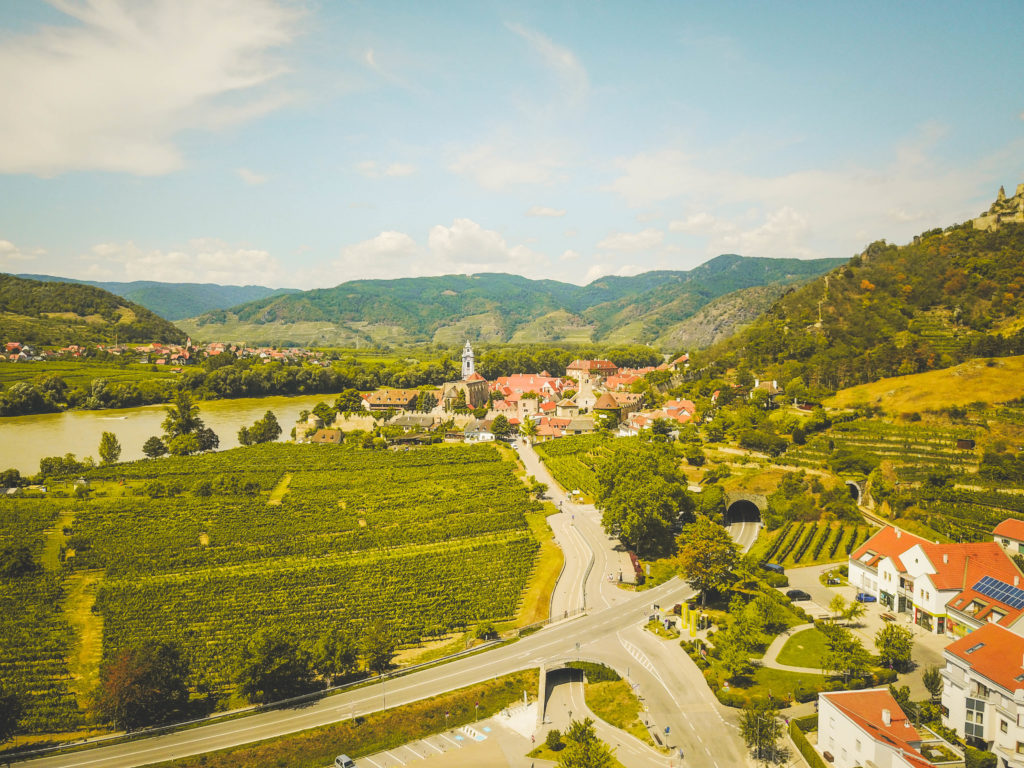 If you're beginning in Vienna like we did, I suggest 2 or 3 nights here. We did an amazing Food Tour with Food Tours Vienna (blog post here or video here), and a winery bike tour out in Wachau Valley with Vienna Explorer (blog post here or video here).
We stayed at Hotel Zeitgeist. The hotel itself was lovely and well located next to the Hauptbanhof train station. But the customer service here was sub par. It was a beautiful hotel though so I would stay again.
Hallstatt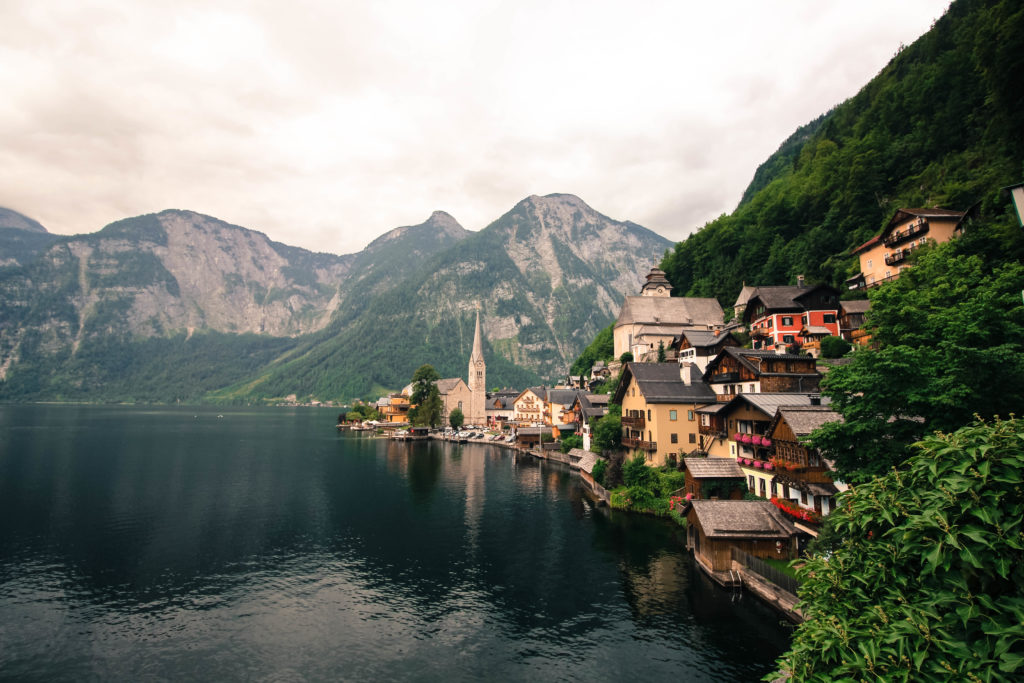 Once picking up the car from Munich, we headed to the number one place I wanted to go to while in Austria, Hallstatt. This town is beyond beautiful. It's something straight out of a fairytale. You can check out my post on it here, and the vlog here.
The town was quite busy and we were only able to secure one night in the town. It was at Gasthof Simony Hotel which was right in the heart of the old town and also right on the lake. We spent 90 Euro for one night which included breakfast. Not too bad for peak summer prices in a fully booked town.
There really isn't a hell of a lot to do in Hallstatt so staying one night was perfectly fine for us. Just get up early in the morning to have the town to yourself. Wandering around aimlessly, appreciating the sights is the number one thing to do here 😉
Golling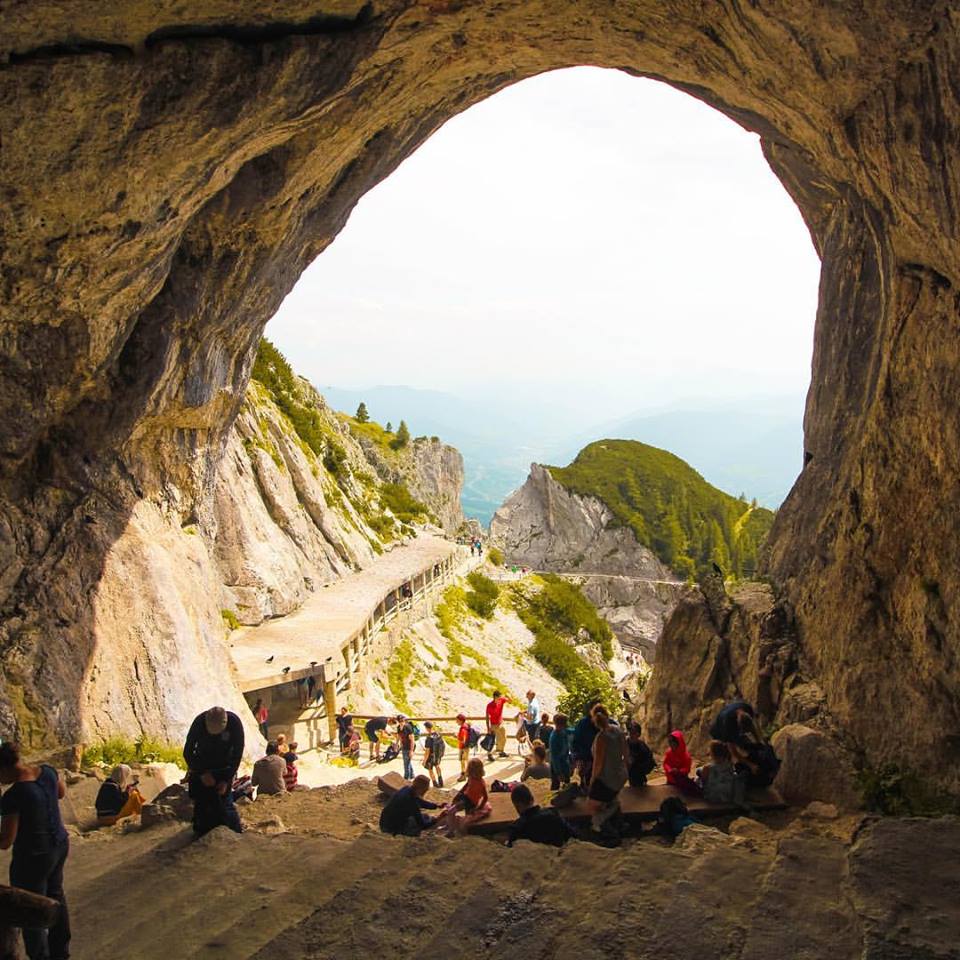 At about 11am, we left Hallstatt and drove to our next destination, Golling. It's only about an hour away and this is where the Eisriesenwelt Ice Cave is, as well as popular waterfalls, and a beautiful gorge for hiking.
We stayed at Gasthof Pass Lueg Höhe Hotel and booked it through Expedia using the E-bates trick to get cash on the booking.
Eisriesenwelt Ice Cave was for sure one of the highlights of Austria. Having never been in an ice cave before I found it all rather amazing. You can see the vlog of the ice cave here, and the blog post here.
We gave ourselves 2 nights in Golling which was more than enough, especially if you don't plan to go on hiking or cycling trips. You could easily spend one night here, do the ice caves, have a wander around and move on. Golling town itself doesn't have a whole lot of entertainment during summer. I imagine in winter once the ski fields are open, the story may be different.
Glossglockner High Alpine Road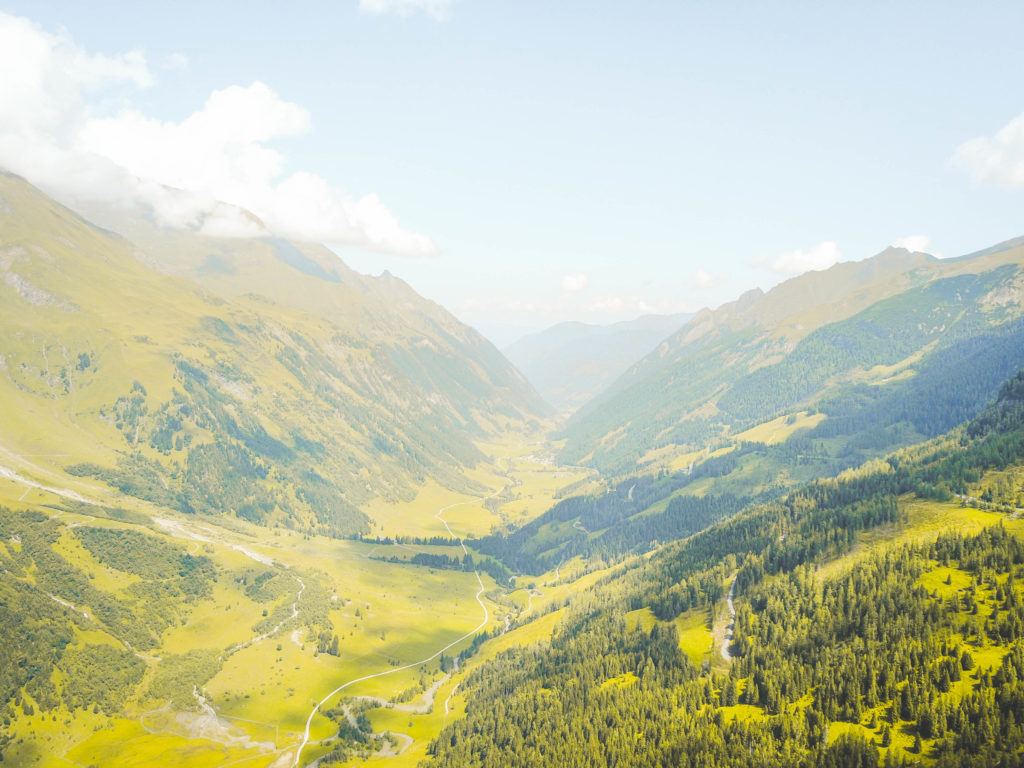 Okay… if you're doing a road trip through Austria you absolutely have to take a drive through the Glossglockner High Alpine Road. This drive will deliver you some of the best scenery Austria has. We took a few hours of detouring to get here from Golling while en route to Innsbruck, but it's so worth it! The photos speak for themselves on this one.
Drive right to the top and take it all in. There's a restaurant up the top where you can have lunch and admire the views. You really are up with the peaks of the Alps. I can't even imagine how amazing it would look in winter with all the snow. Even in peak summer, there was a bit of snow scattered here and there, and the temp had definitely cooled off, so be sure to carry something warm.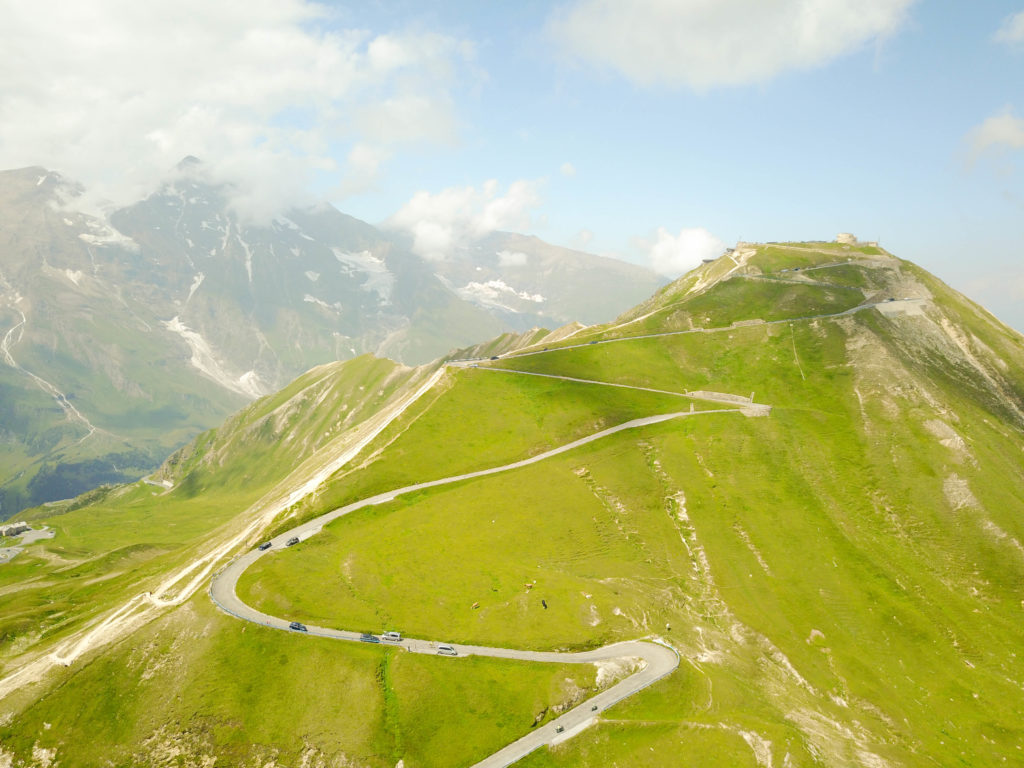 This road does cost 25 Euro ++ depending on your vehicle and how long you want the pass for. And also the opening days/times vary according to the months of the year so be sure to check all that out over on the official website here. 
Innsbruck
Everyone recommended Innsbruck, and it seemed like the perfect stop to end the Austrian roady…. Sadly it rained the entire time 🙁 The old town is very pictuersque with the surrounding alps. There are lots of hikes you can do in the summer. And the winter is all about skiing I'm sure. One thing I do recommend if you love a bit of fun, is the Alpine Coaster. We did this just before heading out of Innsbruck back to Munich. Here's the vlog of the ride.  
The Alpine Coaster runs for about 2 kms down the mountain. You take a cable car to the top, and coaster it down on the sled. I was a bit nervous to do this, but it was actually a blast and I didn't get flung off… Even when I wouldn't brake during the corners. So if you're like me and freak out about these kinds of things, don't fret. It's actually really fun and I felt safe the entire time. Just head up there first thing in the morning as soon as they open, so you can hopefully get the track to yourself.
Neuschwanstein Castle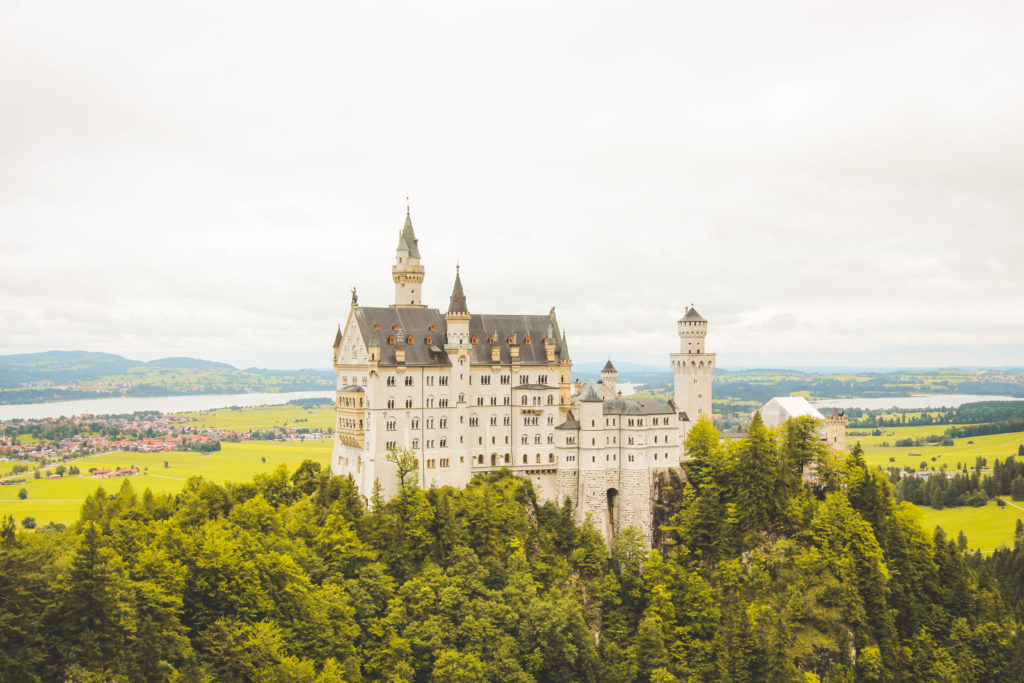 We didn't technically do this during our Austrian road trip. We went to Neuschwanstein Castle as a day trip from Munich. But I'm adding it in here, because it basically borders Germany and Austria, and can just as easily be done from Austria than Germany.
Neuschwanstein Castle is one of Germany's most popular castles. You can admire from the outside, and take a tour through the inside as well. I suggest booking your tickets in advance as it can get very busy here. We made the mistake of waiting the night before to book our tickets online but we were unable to because it has to be done at least 2 days in advance. So instead, we just turned up and hoped to get booked into a tour on that same day. We arrived at about midday, and the line to the ticket counter was ridiculously long. And the next available tour wasn't till 6pm. You can see it all in the vlog here!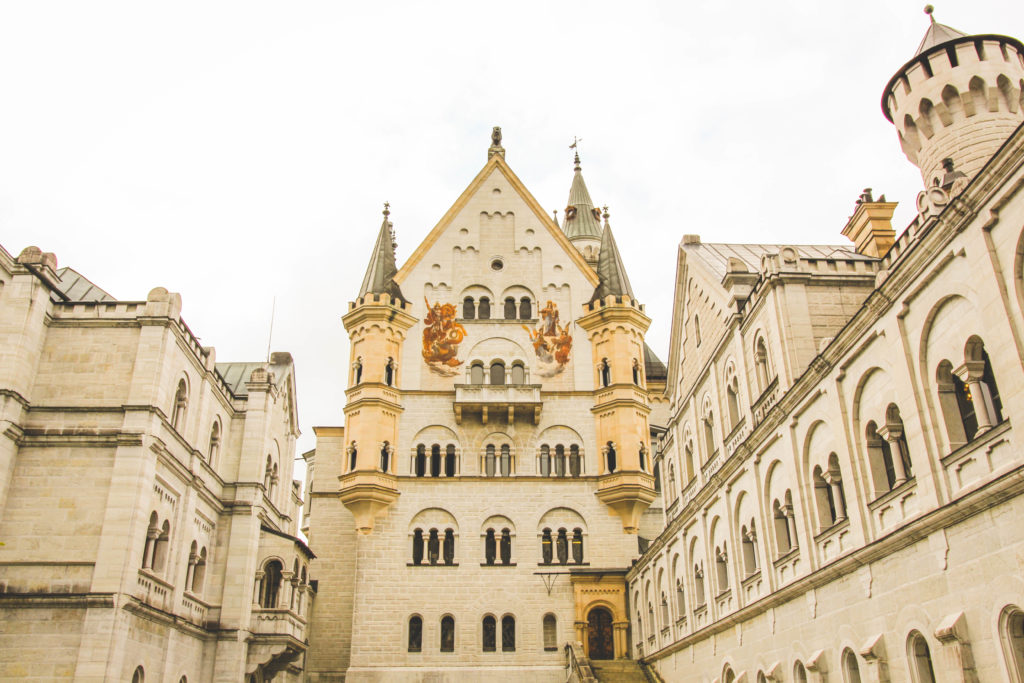 We opted to skip the tour and just walk around the outside and over the nearing bridge for the 'famous' view of the castle. This was peak summer time though, I'm not sure if it gets this busy during winter. But you may as well play it safe and book online in advance if you can.
Obviously Austria has so many more amazing stops that we did not include in our trip due to timing constraints. Some more stops I would suggest are Salzburg and Zell Am See Lake. I've heard amazing things about the both of these.
AUSTRIA ROAD TRIP ITINERARY QUICK LINKS:
Accommodation:
Hotel Zeitgeist, Vienna 
Gasthof Simony Hotel, Hallstatt
Gasthof Pass Hohe Lueg, Golling
Innsbruck Airbnb (Get free Airbnb credit here!)
Car Rental:
Auto Europe
Activities:
Food Tours Vienna
Winery Bike Tour, Wachau Valley, Vienna
Eisriesenwelt Ice Caves, Werfen, Golling
Alpine Coaster, Innsbruck
Neuschwanstein Castle, Germany
Feel free to comment with any questions you may have!