Baños, Ecuador… No it's not a bathroom. It's a one stop shop destination if you're looking for some extreme activities, hikes, scenery, and culture.
Baños is located in central Ecuador, about a 3 hour bus ride from Quito. You can probably think of it as Costa Rica's Monteverde if you've been there before. Surrounded by mountains and natural beauty, this place has made a name for itself as Ecuador's adventure captial.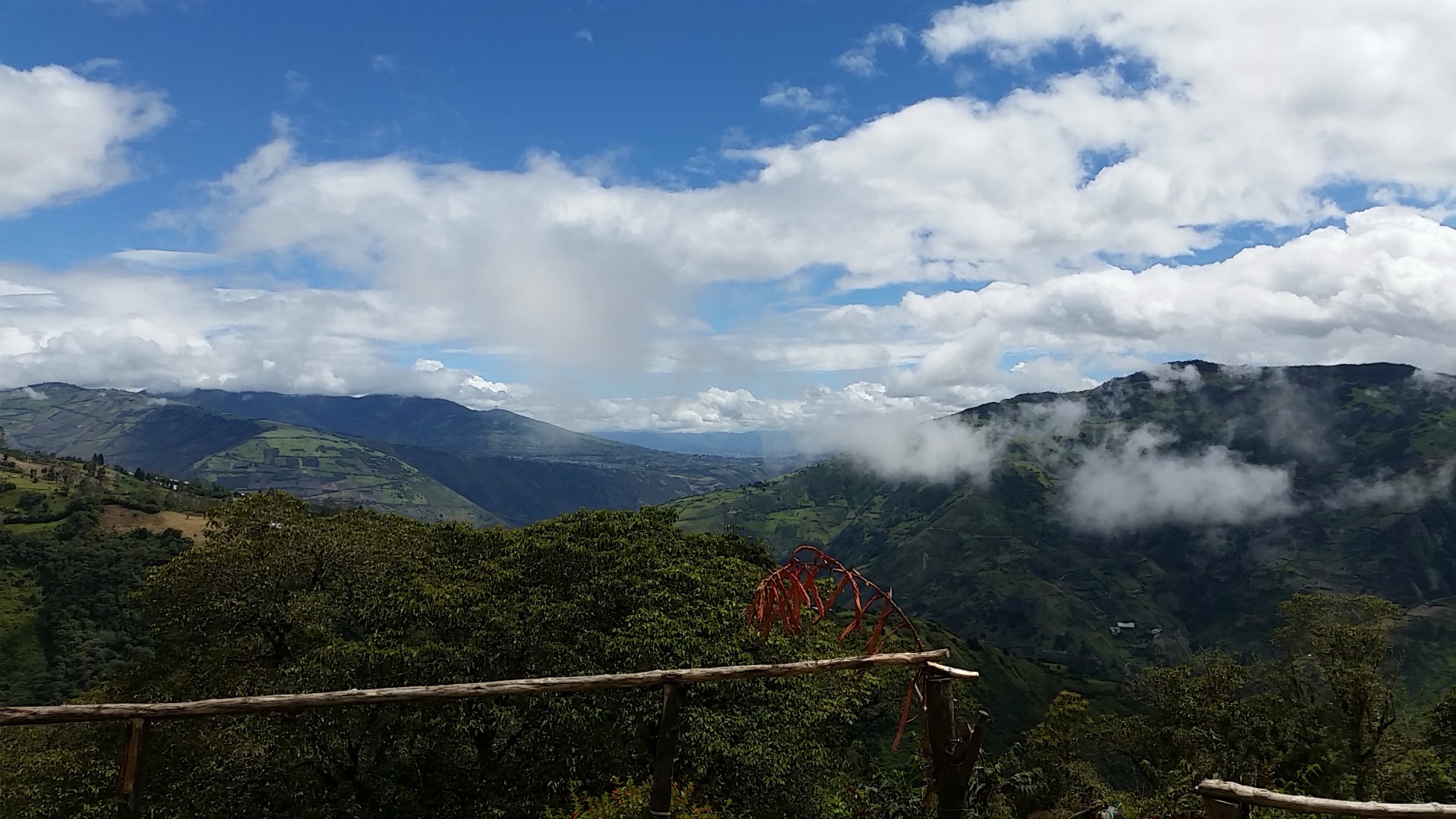 Extreme Activities:
You can do ziplining, canyoning, white water rafting, paragliding etc in Baños. Your accommodation might be able to book it for you, but if not it's easy to just wander in to one of the countless tour booking stores and book for that same day. I recommend G.O Tours, the staff are great and everything is organised on time.
Each activity will set you back between $20-$65USD. Zip lining is $20, white water rafting is $30-$40, paragliding is $60. But this includes all transport, lunch (on some of the tours), and gear.
Another extreme activity you can do is the bungy-type swing off the bridge over the water. You jump 'bungy style' off the bridge, but as the rope tightens, it flings you around so you end up sitting into your harness. The bridge is a short walk from the centre of the town and costs about $20pp.
Other Activities:
In my opinion, the number one thing you should have on your Baños list is the swing at Casa del Arbol… Or as tourists like to call, 'the swing at the end of the world'. Take a bus from town for about $1. It's a 30 minute ride up the mountain but you get some amazing views along the way.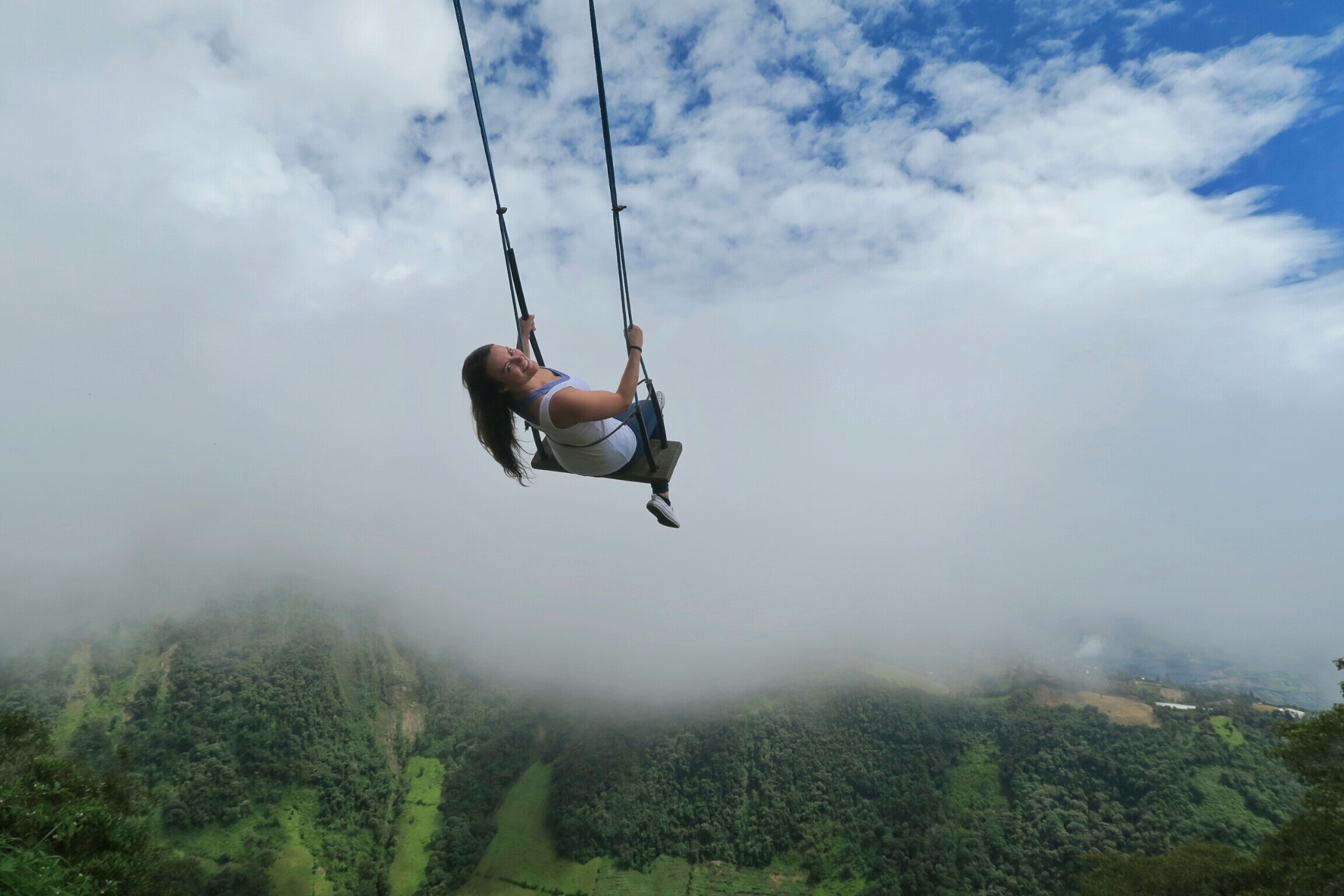 If you would rather some exercise, you can do the 3 hour hike to the swing. The photos you can get from this swing are amazing!
Another one of the popular activities is the 'Devil's Cauldron' waterfall (Pailin del Diablo). There's a few ways to get here; you can rent a bicycle and bike the 18kms to the waterfall, then put your bike on the back of a truck and catch a ride back into the town. You can rent an ATV, a dune buggy, or a jeep for between $10-$15/hour. We rented one of the small jeeps and is something I recommend to be able to see the sights and get around faster. You will want to hire it for at least 3 hours. Otherwise you can catch a bus or a taxi from the town.
To get to the waterfall, it is a $1.50 entrance fee and is about a 10-15 minute walk from where you park up/get dropped off. This waterfall is awesome though, they have built in staircases around the falls so you can walk around it. From another entrance, you can walk over the swing bridges over looking the falls.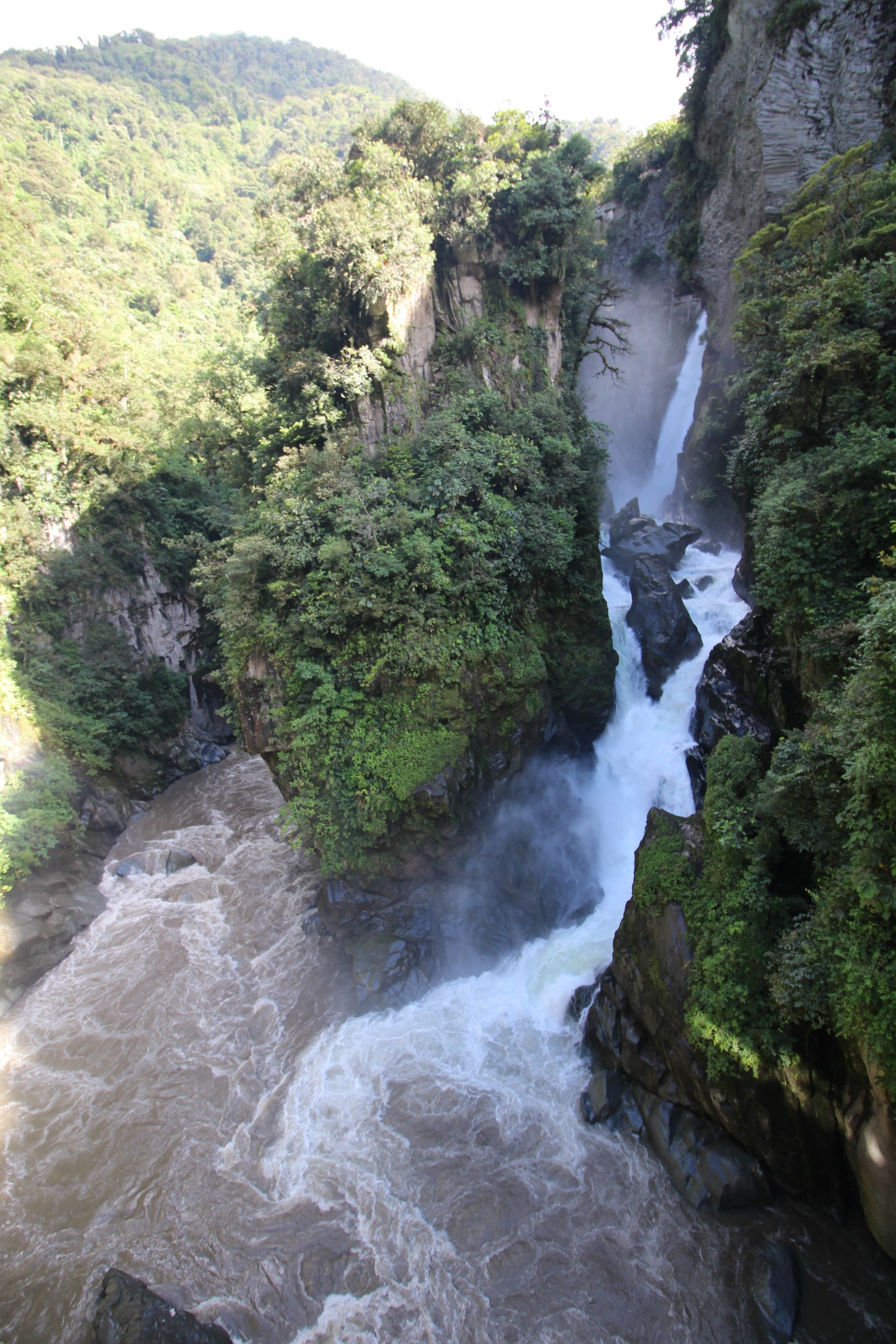 There really are tonnes of activities to do in Baños, such as jungle tours, countless other waterfalls, and the thermal baths but the last one I will mention is just to walk through the town and admire the scenery and the buildings…. Even try eat guinea pig if you want! If you're looking for some cool 'Ecuador Swag', there are many stores which sell the Llama wool sweatshirts and ponchos… I bought three!
Where To Stay?
Baños is bursting with hostels and several hotels… But in saying that, you will still want to book in advance, especially during the high season. Baños isn't a big place, and with all the tourists that come to visit, I can see how accommodation can get tight.
During our week in Baños we stayed in two different hostels, both of which I would recommend. The first one was Great Hostels Backpackers and they actually do free dinner three times per week.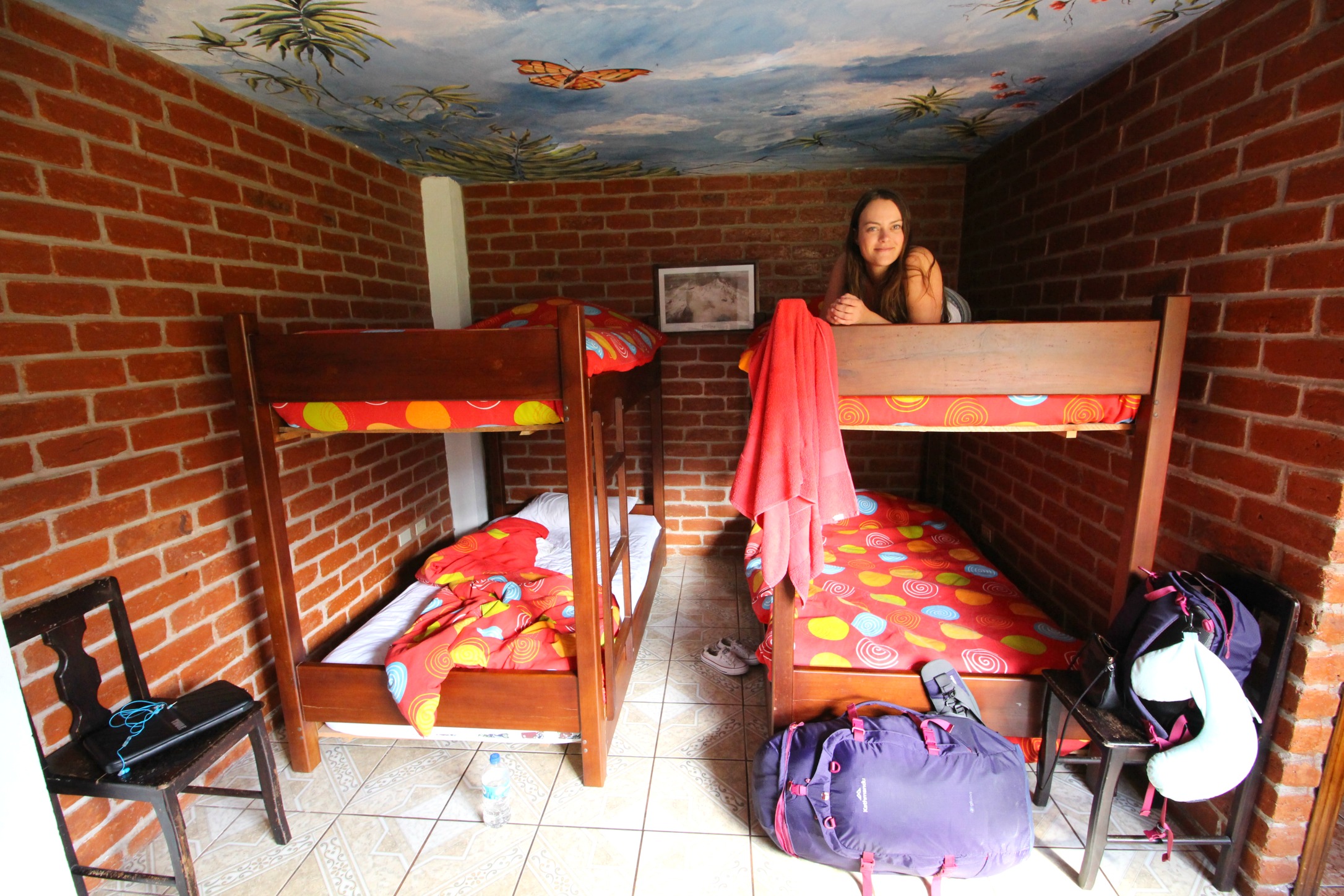 The second one was Plantas y Blanco and it had an awesome rooftop view over the local square and church, the mountains, and a waterfall. The location is a little loud, being right on the corner of the square, but they had an awesome restaurant downstairs with a daily complimentary evening drink.
If you're looking for luxury, you won't find any 5-star resorts here, but there are several nice 4 star hotels to choose from.
My resources for looking for accomodation are:
Baños really does have a lot to offer and is well worth stopping in for a couple of nights… Even if you don't enjoy all the extreme activities this place is known for, you'll still find something to do and admire the natural beauty here.
If you want more info on Baños, feel free to message me over on my Intrepid Introvert Facebook Page!