Ohhh Cinque Terre… What a beauty! You may find 3 days in Cinque Terre just isn't quite enough! But you can still get a lot done within those 3 days.
Now, I'll be honest, at first I was a little apprehensive about coming to Cinque Terre. I've seen it all over Instagram. All the pretty photos of a table full of food up on a cliff overlooking the water. You know those ones?? And I knew that it's quite the tourist hot spot… If you know me at all, I'm not the type to enjoy fighting the crowds. But upon coming here, I was surprised to fall in love with Cinque Terre… Yes, crowds and all. Trust me, it's worth it.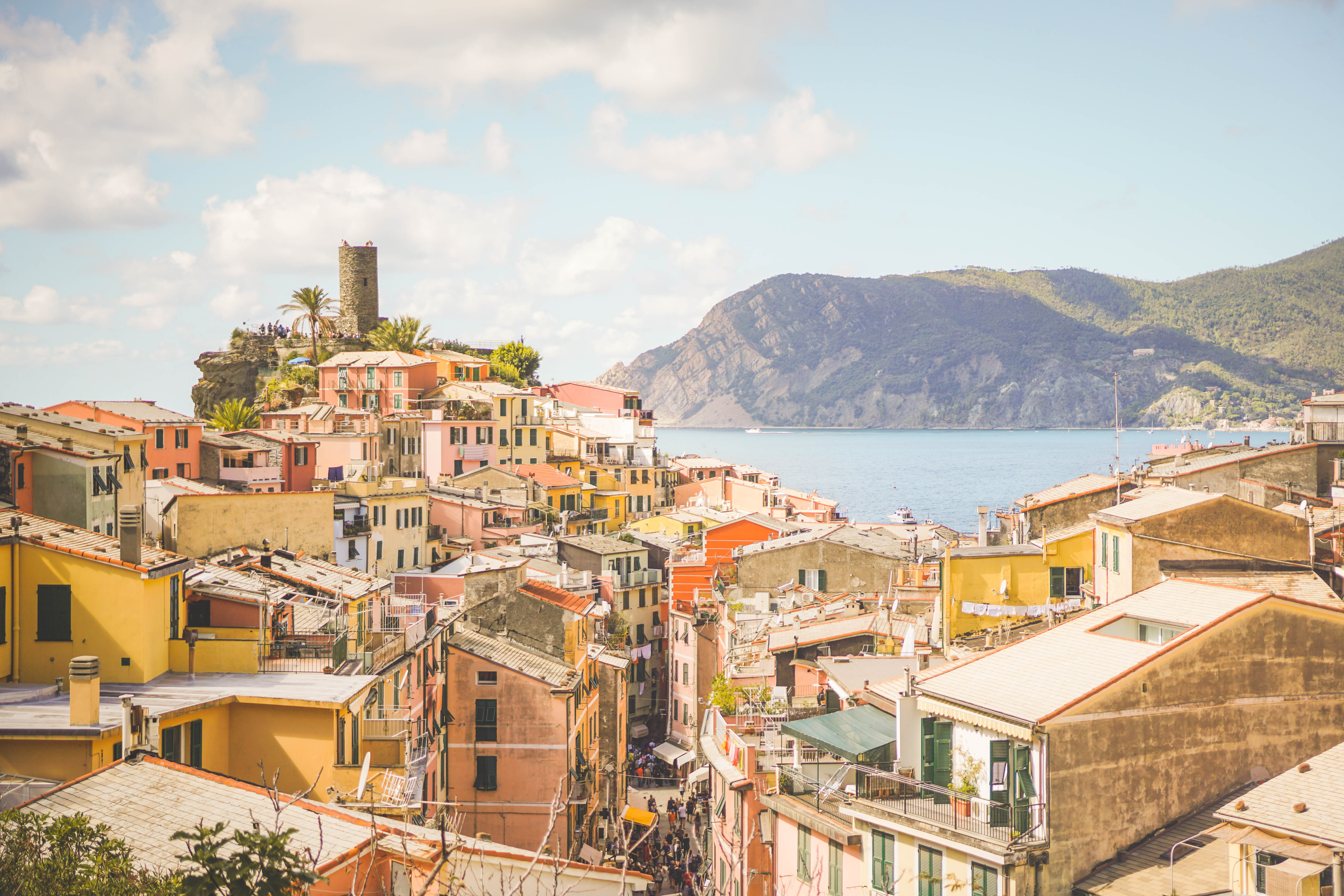 Here's a little guide I've whipped up for planning a trip to Cinque Terre. Everything from how long to spend here, where to stay in Cinque Terre, what to do, the hikes, and the trains!
How Long To Stay In Cinque Terre?
3 Days In Cinque Terre
Stay here for as long as you like! However, I suggest about 2-3 full days in Cinque Terre to really give yourself the time to experience it all. There are 5 villages to explore, remember? Not to mention the other just as amazing neighbouring towns. That's why I recommend 3 days in Cinque Terre.
Where To Stay In Cinque Terre?
You may or may not know that Cinque Terre is actually a region along the Italian Riviera made up of 5 small seaside villages. So when you ask, 'Where to stay in Cinque Terre?', you have A LOT of options.
The 5 villages which make up Cinque Terre include: Monterosso al Mare, Vernazza, Corniglia, Manarola, and Riomaggiore (say that last one with an Italian accent and it sounds fabulous).
There's also neighbouring towns such as La Spezia and Porto Venere which are simple to reach via train. These are also accommodation options.
I chose to stay in La Spezia for three reasons…
It was not as crowded as the 5 villages

It was much cheaper on Airbnb

An easy train between La Spezia and all the 5 villages.
La Spezia town itself is beautiful with a lot of character and charm and countless shops, and restaurants.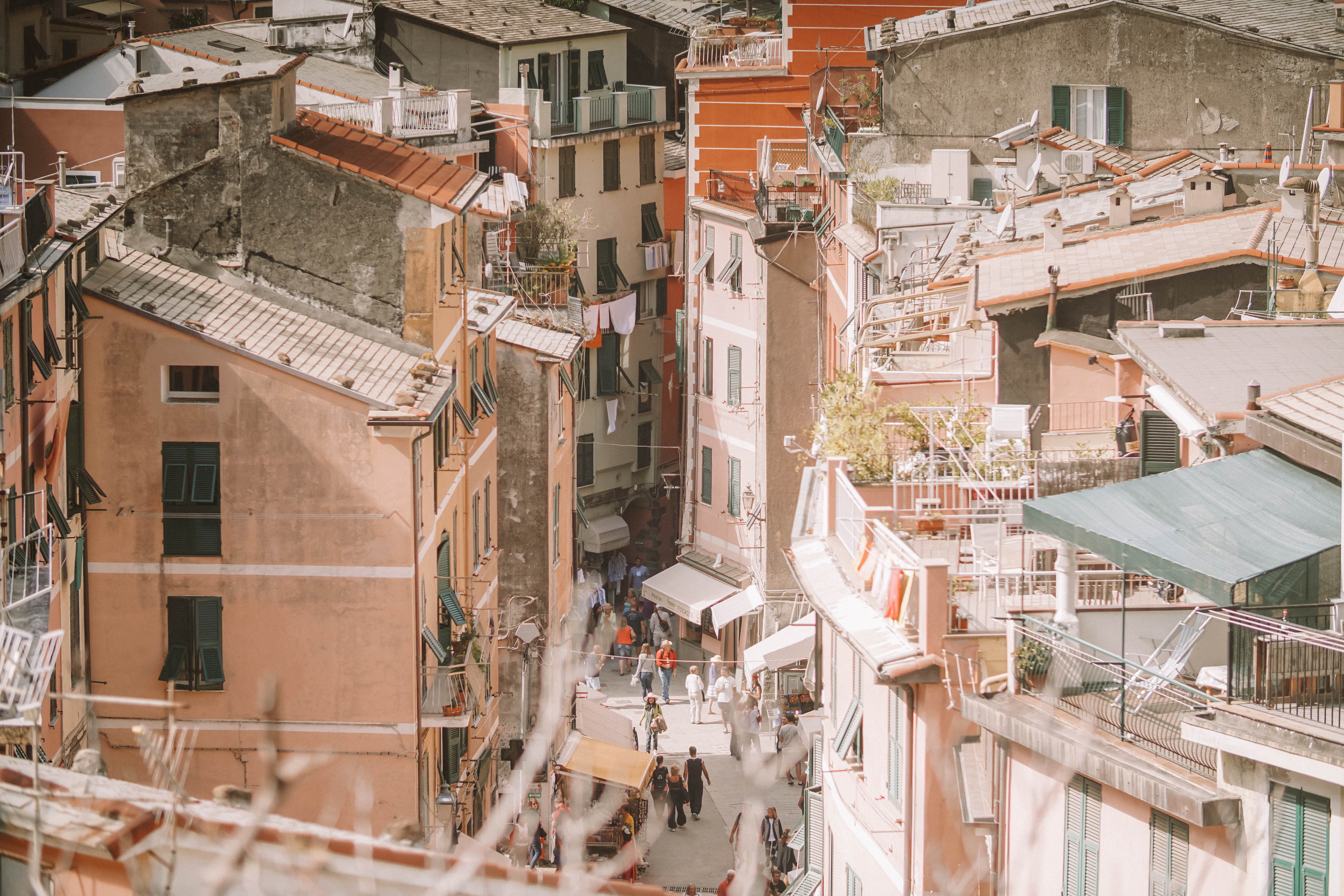 If I was to choose one of the villages of Cinque Terre to stay, it would have been Riomaggiore. Purely for the fact that it is neither too big nor too small and there were many restaurants and cafes to relax in. My second choice is Vernazza. This one is exceptionally beautiful in my opinion. Though it is small with narrow roads, making it feel very crowded if you go during summer season.
Monterosso is the larger village which is more 'built up' overall. Here is where you can find larger hotels/resorts if that is the stay you are looking for. Corniglia is located on a cliff, making access to the waterfront difficult. Though it really is beautiful as it's surrounded by natural fauna and also vineyards. Manarola is great for watching the men lower down fishing boats into the harbour below. Wherever you choose to stay will be more than incredible.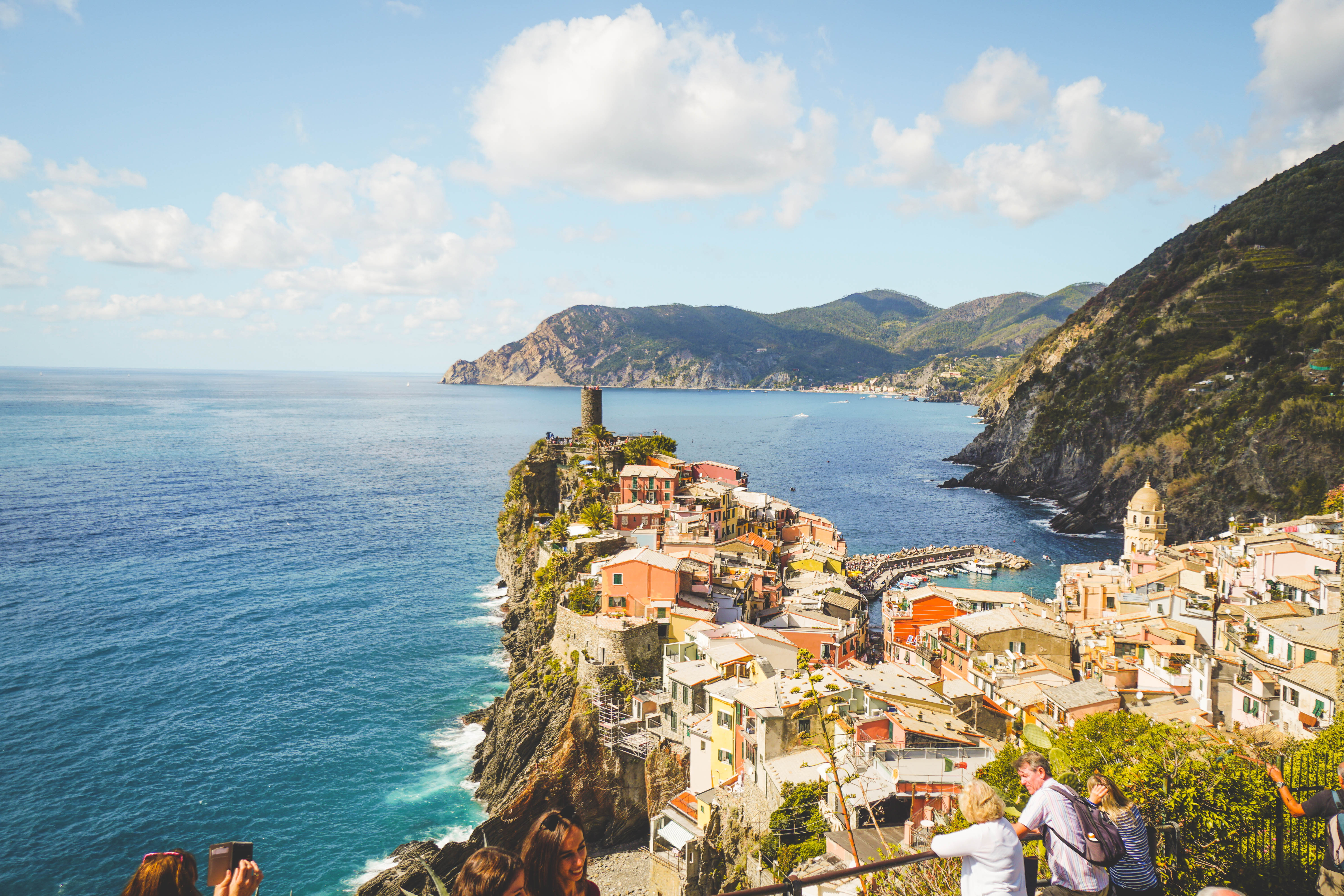 What To Do In Cinque Terre?
Oh well I'm glad you asked! You can quite easily fill up your days here, or if you would rather, you can quite easily not fill up your days at all 😉
Cinque Terre Hiking
Quite possibly one of the main reasons you want to come here is for the amazing hikes and walks that Cinque Terre has to offer.
The 5 villages which make up Cinque Terre are all connected by walking trails, which is what makes this place so appealing for nature lovers and hikers. The sweeping views of the ocean and the coast line are absolutely breathtaking. At certain spots of the walks, you can look along the coastline and see several of the villages dotted along. Each with their aesthetically pleasing colourful houses and fishing boats in their harbours.
In my opinion, you cannot come to Cinque Terre and not do at least one walk. Trust me you will be so stoked you did.
Cinque Terre Trails
Before I go further let me state the towns in order for you from top to bottom:
Monterosso

Vernazza

Corniglia

Manarola

Riomaggiore
With the walks, there are 2 versions you can do. There is a blue track running from Monterosso to Riomaggiore (town 1 – 5). And there is a red track also from Monterosso to Riomaggiore. The blue track is the easy track which takes less time. The red tracks are the difficult tracks which take you a longer way around. Click here to see a map of the blue and red trails.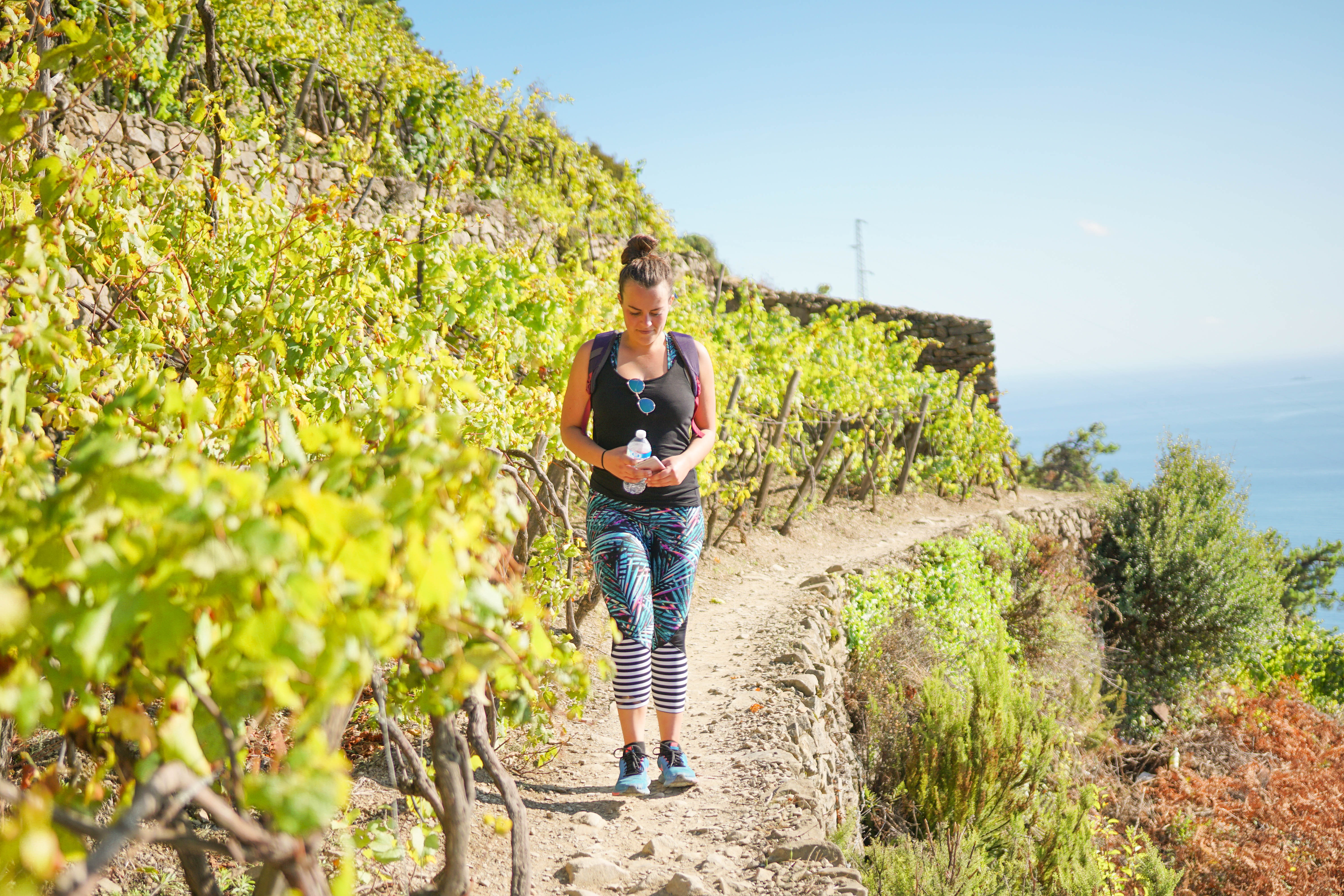 Cinque Terre Trail Closures
Now note this down (as we never knew this and many others visiting didn't know either) the blue track from Corniglia to Riomaggiore has been closed for something like 4 YEARS!! Wtf, right? So to walk between these ones, you must take the red tracks.
And then… If it's been raining the night before, they shut the blue tracks between Monterosso and Corniglia. So my recommendation is to read to the tourist office in Monterosso, talk to the office to see what's open, grab a map, and set your game plan.
In one day we walked from Vernazza to Manarola; taking one blue track and one red track. Absolutely stunning walk. We started at about 12:30pm and ended at 4:30pm. So you can definitely knock out a few in one day especially if you start early.
This is why I suggest having 3 full days here, so you don't need to stuff all the walks into one day. Break it up over 2 days instead, then leave a third day for other activities.
My favourite leg of the walk was the one from Corniglia to Manarola. You get to walk along terraced vineyards, overlooking the Italian Riviera. I was speechless the whole time… Or maybe I was just out of breath? I don't know but either way this was my most memorable part of my time in Cinque Terre.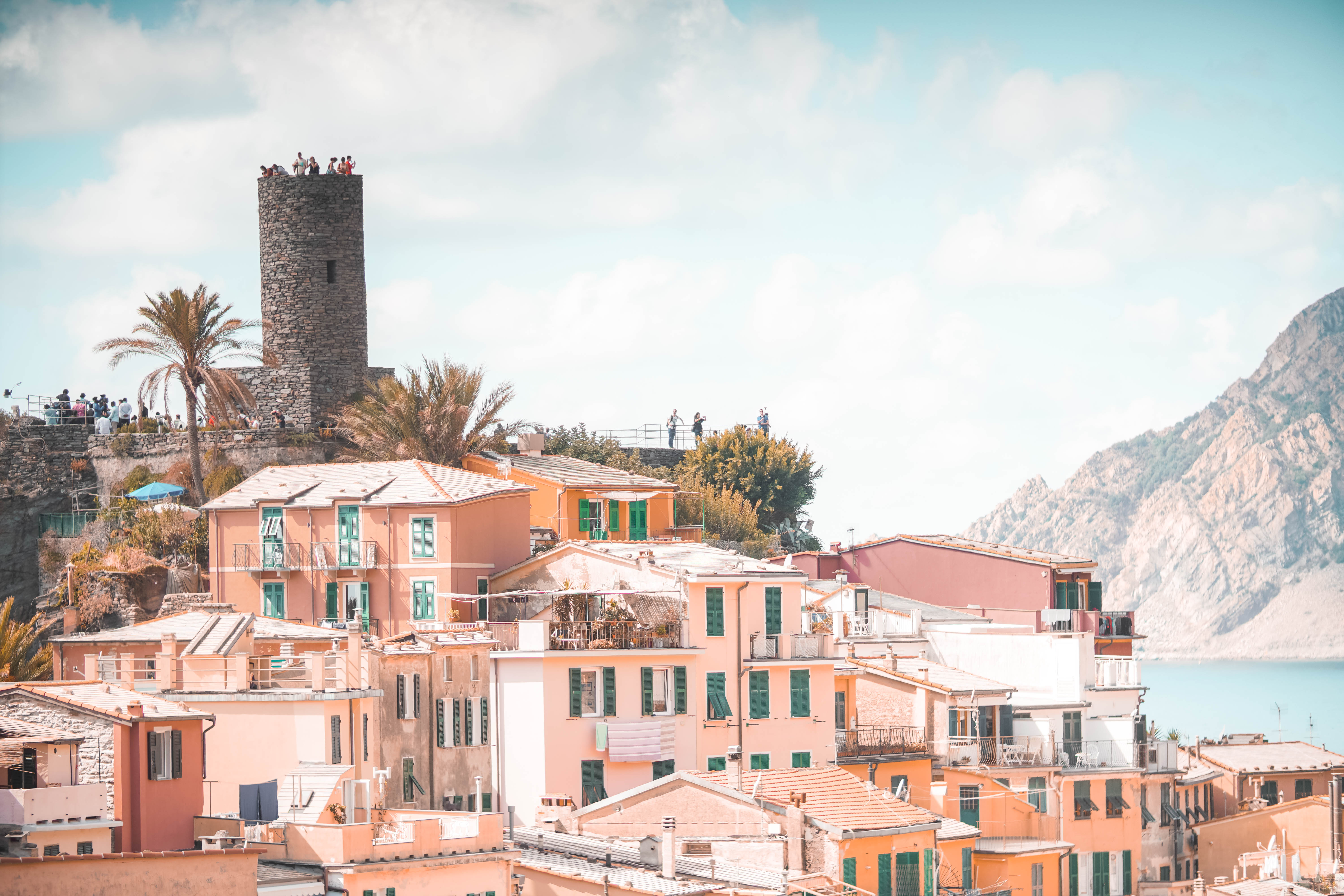 Village Hop Cinque Terre
If you're doing the hikes, you may be pressed for time to really explore each town before starting on the next track. So on another day, village hop all 5 and see what they each have to offer. Grab a bite to eat in each one… Gelato on the water front anyone? Focaccia bread seems to be the rage in Cinque Terre. Focaccia bakeries were everywhere. I swear I doubled my weight during this trip!
Wander through the narrow alleys and find the lookout points in each town. Snap some pics of the gorgeous houses and architecture. Or just lay out on the rocks and soak up the sun!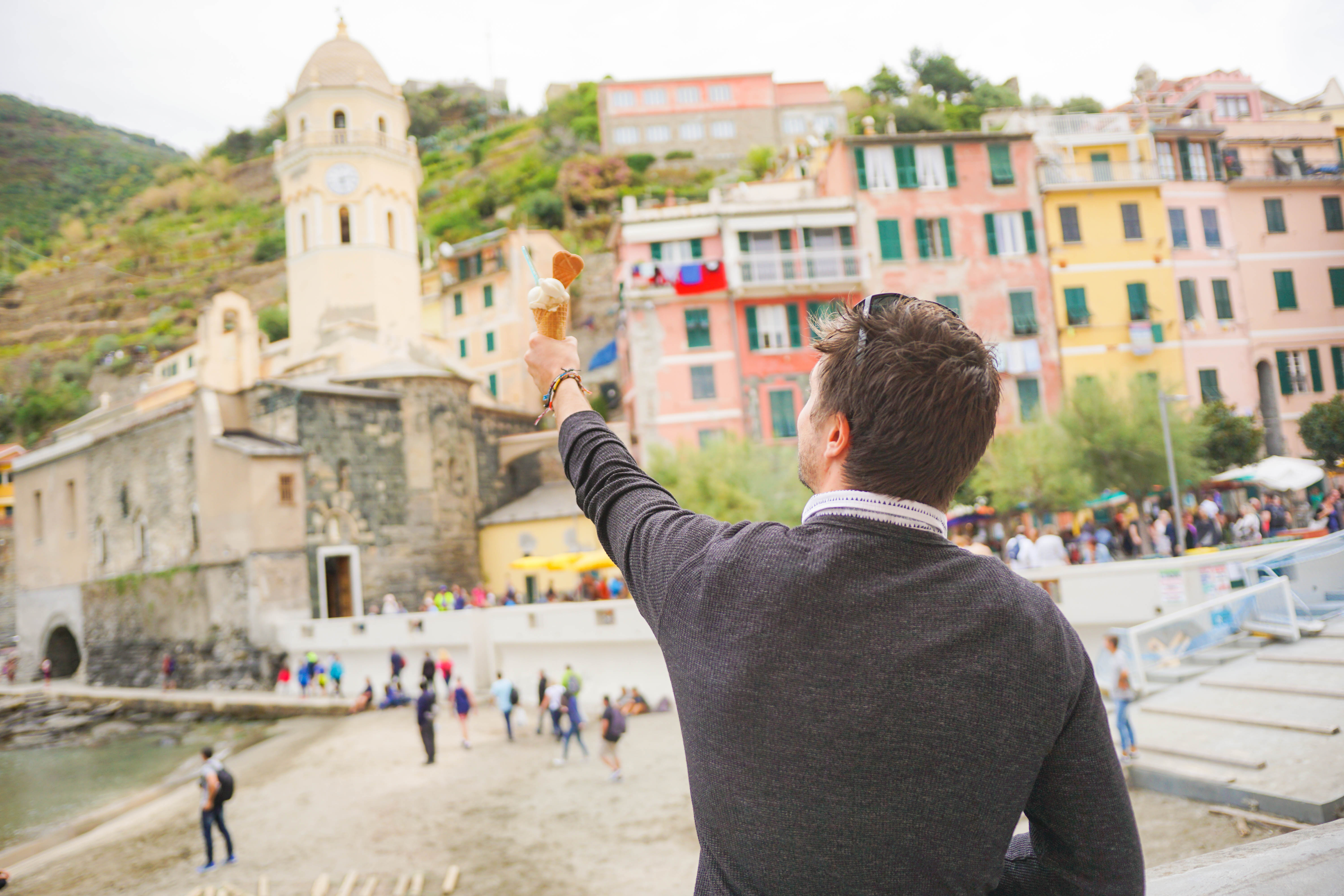 Admire The Towns From The Water
As amazing as it is being in each town, it's equally as great being able to view them all from the water! The easiest way to do this is by ending the day at either Monterosso or Riomaggiore, buying a ferry ticket, and then ferrying all the way to the other end. This way you can see them all from the water. You can get off at different spots along the way then jump back on and continue.
Otherwise another option is to rent a boat for a couple of hours and have your own private tour. This way, you can go swimming from the boat in the different harbours and take your time on the water.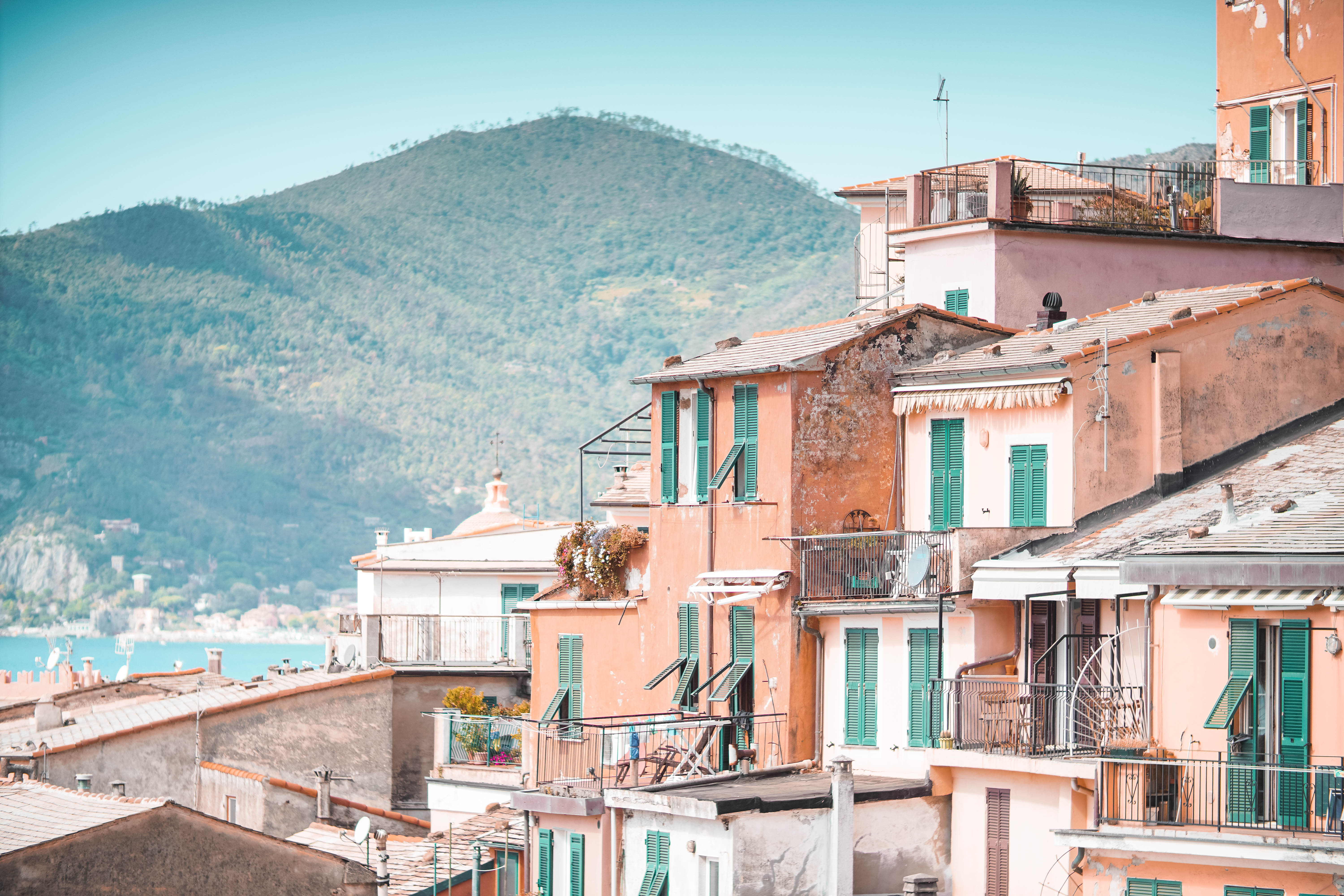 Getting Around Cinque Terre
Cinque Terre Train
For some reason before arriving, I was worried about the transport situation in Cinque Terre. I knew some towns weren't accessible by car, but I had no clue there was such a great train system!
All the towns are reachable by train. The train line stops at each town and the trains run all throughout the day. As I mentioned before, if you would like to visit La Spezia, the train runs on the same line and can be reached in 30 minutes.
Cinque Terre Ferry
Another option for getting to the different towns is on the Cinque Terre ferry as I mentioned above. It's worth doing once if you don't have a chance to rent your own boat. Just be aware of the timetable and that the ferry does not stop at Corniglia due to Corniglia being on the cliff. I don't suggest to use the ferry everyday while you are here as it is pricey! Trains are a cheaper option.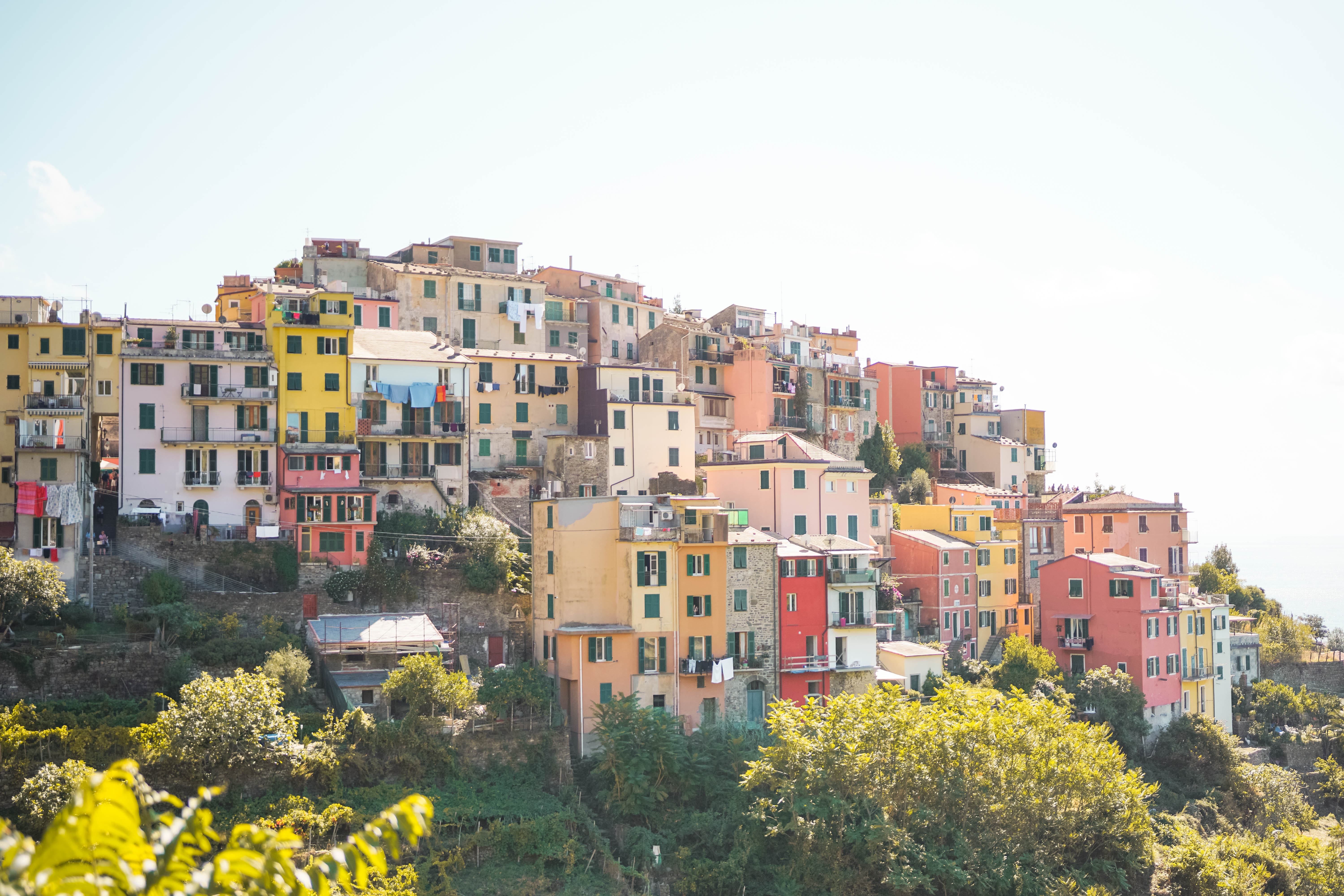 Walk
Once you are in each of the 5 towns, it is super easy to get around by foot. The towns are small, with very few roads, so you will not want your own car here.
You can watch the vlog of our time in La Spezia and Cinque Terre here.
That's it for my guide to Cinque Terre! I hope you found this post helpful for planning your trip.
As always, be sure to leave a comment below or feel free to leave me a private message here. I love hearing about your travel experiences or any tips you have to share as well!
Next up…. Verona!
Ciao,
Hannah xox

PIN IT: