Travel apps are being created left right and centre these days. It's become a little hard to filter out the useless ones from the ones that will actually help you when traveling… So to (hopefully) help you out, I have compiled a list of my 21 best travel apps I will definitely be using in 2017. Here we go!
*Note: I'll put them in order from my most used to least used… But don't be fooled, even the ones toward the bottom of my list are still useful!
Best Travel Apps:



#1:  Withlocals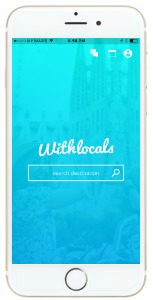 I highly recommend you should download this Withlocals app before setting off on your travels, especially to Europe or Asia. This is a relatively new app so are only established in those continents so far; but I have no doubt they will expand rather quickly. Basically, you can book in for a private tour (at good prices) with a local. There's a suggested itinerary, but you have the power to totally customise it if you wish. After the tour you rate your guide and eveything- so it's kind of like a tour version of Airbnb and Uber!

Click below to download:
Download from Play store
Download from Apple Store
---
#2: Ebates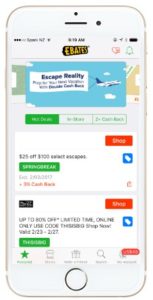 Every traveler needs to know about E-bates. Basically its an organisation that gives you cash back on your online bookings with thousands of different stores…. Many of them being travel booking sites! I made a post about how to set up an account and do your bookings here, so definitely go check that out before making anymore bookings. It's not like you get huge percentage back per purchase, but if you book regularly, it adds up over time. Plus it's free and easy so why not!
Here's my step by step guide to E-bates to help you set it up.
---
#3: Airbnb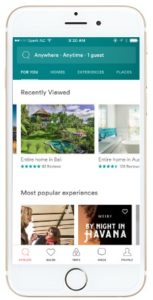 Airbnb is my favourite site to find accommodation when traveling. If you haven't already jumped on the Airbnb bandwagon, maybe it's time you do. With Airbnb you can book private or shared rooms in a locals home, or you can book an entire place for yourself. It doesn't matter if you need a place for a day, a week, or a couple of months. Airbnb gives you a lot of options. Plus they've just incorporated their new feature of finding real local and authentic experiences/things to do in whatever area you find yourself if.
If you want to check Airbnb out, make an account now to score $50NZD to go towards your first trip!
---
#4: Uber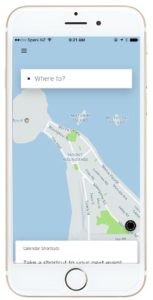 The amount of times I've used Uber as a transport option, makes this worthy of the number #3 spot! When I was in Medellin for 3 months, I used Uber everyday to get around the city. No taxis would come past my place so it was just easier to quickly drop a pin on my phone. Plus it works out to be much cheaper than a taxi. Bali, Indonesia even has Uber! A 40 minute taxi ride is usually close to $20-30usd… But a 40 min Uber ride would come to less than $10 usd…. No brainer!
Create your Uber account now and use my code hannahm5334ue (annoying code to remember, I know) to get your first ride free! Create your account here.
---
#5:  Roammate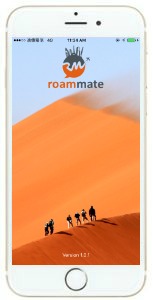 This is a new app on the scene and is perfect for you solo travelers! Basically it's created so you don't have to miss out on certain experiences due to not having anyone to split the costs with. You can post the experience + the cost and location, and people also traveling in that area can choose to do it with you. It's a great way to meet up with other travelers and not have to break the bank or miss out on the fun stuff!

Download from Play store
Download from Apple Store
---
#6:  Travel Pirates & Holiday Pirates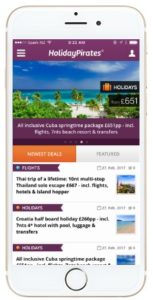 I've only just recently found out about this one and I'm already obsessed with it! This app notifies you of amazing travel deals like error fares and other cheap AF flights, as well as hotel deals and package deals. All these deals depart from the US & Europe though which is a bit of a bummer…. But if you're not from the USA or Europe and plan to travel there, then the deals can still apply to you. And if you're from the US & Europe and love to travel, then you really should check out this app… You can't use the excuse of 'travel is too expensive' once you've seen these deals.

Travel Pirates
Holiday Pirates
---
#7: Google Translate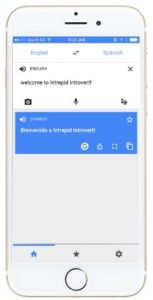 If you're traveling through countries that don't speak your language, you're going to need something to help you with any tough communication situations. You can type out entire paragraphs and show the translation to someone you are trying to speak with if you need to. Or another cool thing with this app is the camera activation mode, so for example if you're at a restaurant and can't understand the language on the menu, hover your camera over the menu (while on the app), and it will translate the menu for you… Pretty amazing really.
Download from Play store
Download from Apple Store
---
#8: Expedia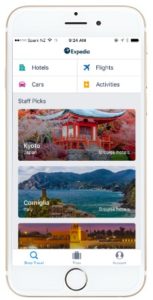 Expedia has been one of my favourite travel booking sites since day one for their cheap hotels and flights. If you're on a budget, Expedia is awesome to find the cheapest rates… And then if you do the E-bates trick while booking with Expedia, you will also get cash back on any bookings you make. Win-win!
Download from Play store
Download from Apple Store
---
#9: XE Currency
Keeping tabs of currency conversion rates can be tricky… But it's also essential especially if you're traveling to a tight budget. XE currency is an easy app that will help you stay up to date with the conversions and let you know how much you're spending in your home currency.
Download from Play store
Download from Apple Store

---
#10: Google Maps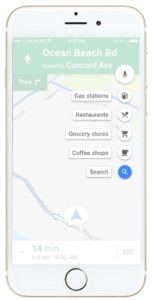 What a life saver this one has been for multiple occasions! When you're lost, 90% of the time, Google Maps can help you out… Or if you're like us and stuck in traffic on an unknown freeway with the warning light flashing for an empty tank of gas… Then Google Maps will let you know where the closest gas station is. Thank god… That could have been one long afternoon. However… I must disclose that you shouldn't always use the GPS on Google Maps… One time I walked 40 minutes through the back streets of Bangkok following the directions from Google Maps to get to a cat cafe… Only to get to some dodgy alley way in the middle of nowhere. Lucky it was day time and lucky I wasn't alone. That was the one and only time it's let me down, so just use it with caution!
Download from Play store
Download from Apple Store
---
#11: Travello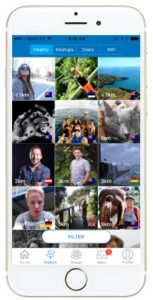 This is another app I've only recently come across but I love the idea of it! You can create a profile, enable your location and then see other users who are in your area/how far away they are. You can also input your upcoming trips and see other users who have the same plans as you etc. You can private message people to connect and make friends plus you can search new people to connect with based on categories like solo female travel, travel blogging, digital nomads, backpacker etc. There's actually a lot you can do on this app so I suggest to download it and have a play around with it yourself.
Download from Play store
Download from Apple Store
---
#12: Duo Lingo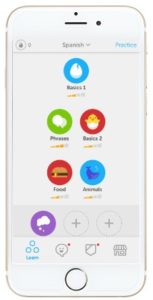 If you want a free and fun way to learn a language, then Duo Lingo could be an option for you. You just create your account, choose a language you want to learn, set a daily goal, and then practice daily with the app exercises. I like the repetition this app provides in the exercises…. Without repetition, nothing would stick!! It would be tough to become fluent with an app like this, but it will provide you with the basics to not feel like a total idiot in a foreign speaking country.
Download from Play store
Download from Apple Store
---
#13: Podcast Addict/Podcasts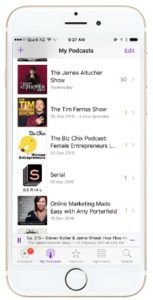 If you like to listen to people talk about different topics that interest you, then this is the one for you. It's a great way to pass the time on a bus or a flight. I personally like to listen to personal development and marketing podcasts. But my guilty pleasure podcasts are Game of Thrones fan podcasts (nerd alert!) and also Serial season 1 and Undisclosed (podcasts about the Adnan Syed case).
If you're on android, Podcast Addict would be the app to download. The Apple podcast app already comes installed on the iphone.
Podcast Addict Download
Download from Play store
---
#14: Mind Body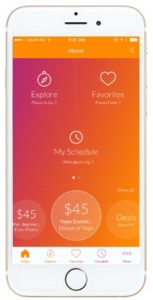 It can be pretty damn hard to keep up with your health and fitness when traveling- especially if you're traveling longer term. The Mind Body app will search for gyms and fitness classes in your location. You won't find every fitness opportunity or gym on this app, but there's still enough to get you started and give you a few options for wherever you are. The app also shows up local deals… Like for example, a deal for a week of Yoga classes is showing up on my app right now. I can click on it and buy it through the app. Easy peasy!
Download from Play store
Download from Apple Store
---
#15: Expensify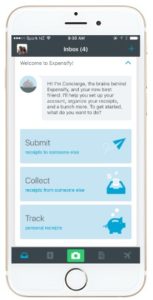 If you're traveling for business, or you want to keep your receipts but not physically have to carry round a whole bunch of receipt papers then this app can store them all electronically for you… You just take a photo of the receipt. It also integrates with your business/accounting software like Xero or Quickbooks etc. This is perfect for those traveling for business.
Download from Play store
Download from Apple Store
---
#16: Been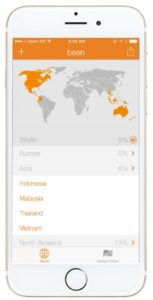 I wouldn't go as far to say that this app is necessarily helpful… But it is fun! You select all the countries you have traveled to, and it colours them in on a world map. It's basic… But it's fun to see yourself conquering the world one country at a time.
Download from Play store
Download from Apple Store
---
#17: Cruise Deals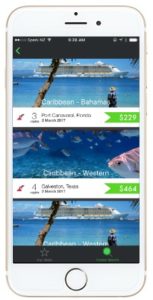 Cruise Deals is exactly that…. An app with a shit load of cruise deals haha. It lists a whole bunch of cruises for all over the world; all at discounted prices. If you are able to be super flexible with dates and drop everything to jump on a cruise, the last minute cruise bookings are pretty darn cheap. Looking now, if I was able to leave in 3 days, I could snag myself a 4 night Caribbean cruise for less than $300…. SCORE!!! So if you're traveling around anyway and have open plans, keep checking on these deals… There might be one perfect for you!
Download from Play store
Download from Apple Store
---
#18: Audible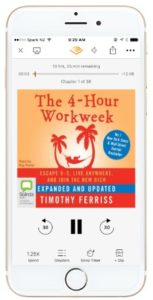 This is pretty much for the same reasoning as the podcast apps… But instead of podcasts, it's books! If you don't have the focus to read a book… Or if you just hate reading altogether; why not have someone read the book to you? I personally love to read; you'll often find me in a corner consumed by a good book… But sometimes, and a lot more lately, I've found myself listening to audio books instead! Novels, personal development books, biographies etc. There's a lot to choose from…
You can get your first book for free here.
---
#19: Airhelp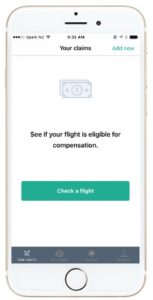 Just incase your flight(s) get delayed, canceled, or overbooked, you can use Airhelp to determine if you can get compensation back from the airline. It can be a little daunting doing it yourself, so instead you can create a profile with Airhelp, submit your flight info and what went wrong, then Airhelp will let you know if you can get compensation back or not. If you're eligible for a payout, they will get it from the airline for you (for a small fee of like $20 or something). The average payout is about $450 so it's worth checking out! Just make sure you create your profile and register your flight into your account before you're flight is scheduled to leave.
Download from Play store
Download from Apple Store
---
#20: Memrise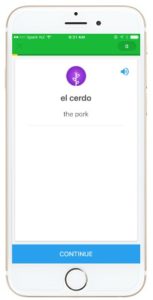 This app is like Duo Lingo, except there are different types of exercises. Both work well, it's just personal preference which one you would prefer!
Download from Play store
Download from Apple Store
---
#21: Trip Advisor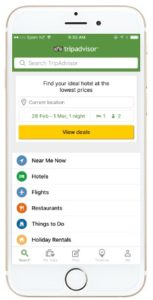 Because I feel like you can't have a travel apps list without including Trip Advisor! Im sure you know how it works…. In terms of travel bookings, it compiles all the cheapest sites to book from  as well as reviews and ratings from other users for things like activities, accommodations, and restaurants. I mainly use this app for top things to do and for best places to eat.
Download from Play store
Download from Apple Store
---
So there we have it folks! The best travel apps for 2017… I hope these add a tonne of value to your trip. If you have any awesome ones that aren't mentioned in this list be sure to please let me know of them. You can email me at hannah@intrepid-introvert.com  🙂
Save this post by pinning the image below!