I recently spent 3 nights and 2 days in Langkawi, Malaysia and it made for a great time! Langkawi is an island in the Northern sector of Malaysia is a hot spot for both tourists and Malaysian locals. Everyone we asked recommended that we visit Langkawi Island, so following their advice, we did.
2 days in Langkawi, Malaysia  is enough time to take it all in; so if you're traveling through Malaysia on a specific time frame, give yourself three nights and two days here.
Here's a little guide I put together of what to do, where to stay, where to eat, and other little need to knows for  your 2 days in Langkawi, Malaysia!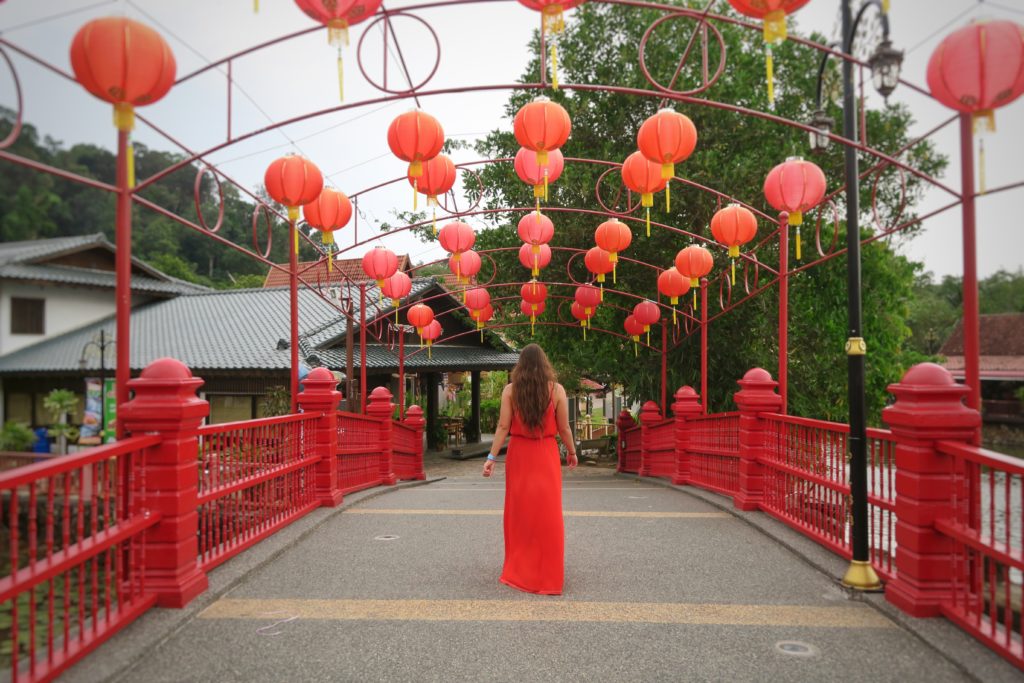 2 DAYS IN LANGKAWI, MALAYSIA: A TRAVEL GUIDE
GETTING THERE & BACK:
We flew to Langkawi from Kuala Lumpur which was only a 1 hour flight. You can pick up flights for as less as $30 if you happen to book at the right time. If you're going to Langkawi from KL and your budget allows a flight to Langkawi… Then I would say this is your easiest option. Otherwise you're looking at a long bus/train ride to then have to catch a ferry to get to the island…. Which may end up costing the price of a flight in the end.
Flights to leave Langkawi to KL are even cheaper! You can grab them from $15 if you're lucky.
If you're going to Langkawi from Penang, then your trip is a lot easier. All you need to do is take the ferry from George Town (it costs about $70MR which is about $20). It's a 2.5 hour ferry ride and can get a little rough… One girl in our cabin got sea sick as was throwing up most the ride, the poor girl! But they put a movie on for you and it makes the trip go quickly!
When leaving the island to go to Penang, if you don't want to take the ferry, you can fly for less than $20 if you book earlier.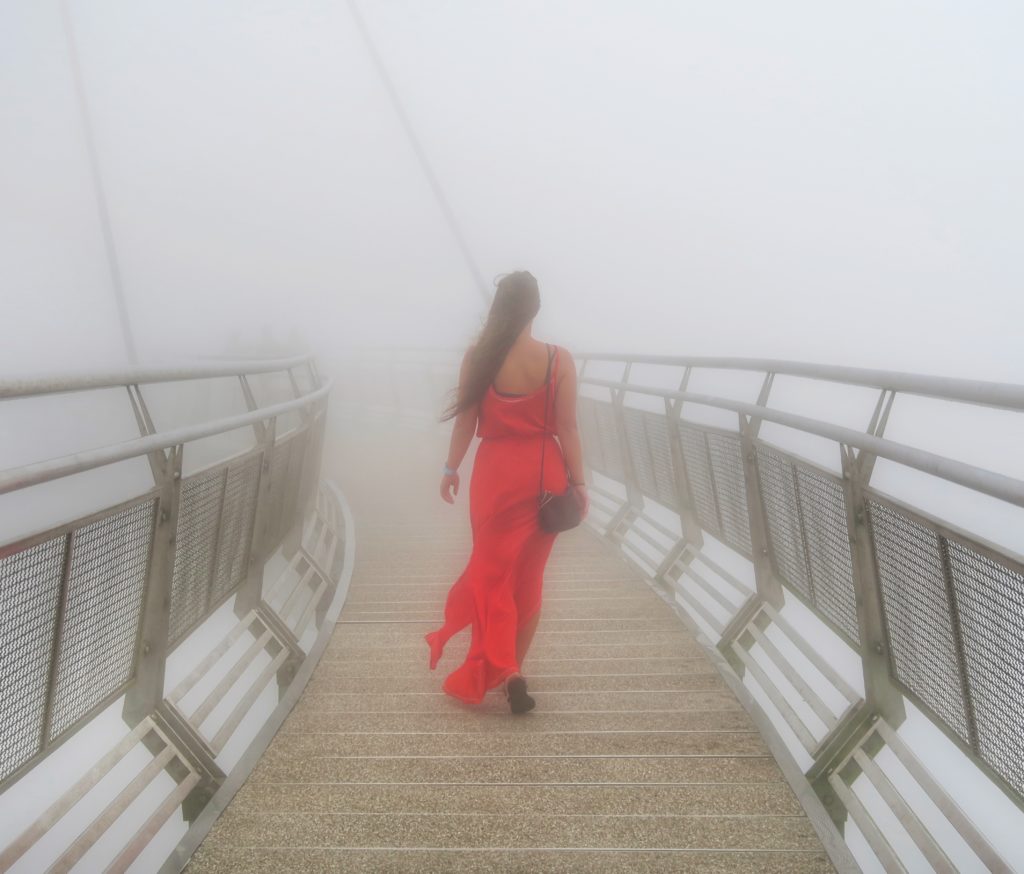 WHAT TO DO:
With only 2  days in  Langkawi, Malaysia, you're time is going to run out rather quickly. So it's good to go there with a rough idea of what you want to do… But also with some flexibility incase other things pique your interest while you're there.
Here are a couple of things I recommend to do:
DAY 1:
Do a tour of some sort. Langkawi has A LOT of tour options to choose from. You could go fishing, island hopping, jet skiiing, cruising through the mangroves, or trekking in Geopark to look for waterfalls. There are quite a few to choose from and these will fill your day nicely.
Once the tours over, head over to Cenang beach to chill out and have a swim. To be honest, Cenang beach is a little overrated, but it's handy in terms of location. Cenang is where lots of the water activities are, and the restaurants, as well as the big LANGKAWI hollywood sign.
DAY 2:
For day two I recommend hiring a scooter or a car and exploring the island yourself. You can rent a new scooter for less than $10/day and be in charge of your own day.
What we did was visit a beautiful beach in the morning before it got too hot. The beach was called Tanjung Rhu and there were already a few other people there soaking up the rays. But if you don't mind walking 10-15mins further up the beach just before it bends back around to the neighbouring bay, you will get a nice little stretch of beach all to yourself. It's a perfectly swimmable white sand beach and you'll really feel like you're in paradise here.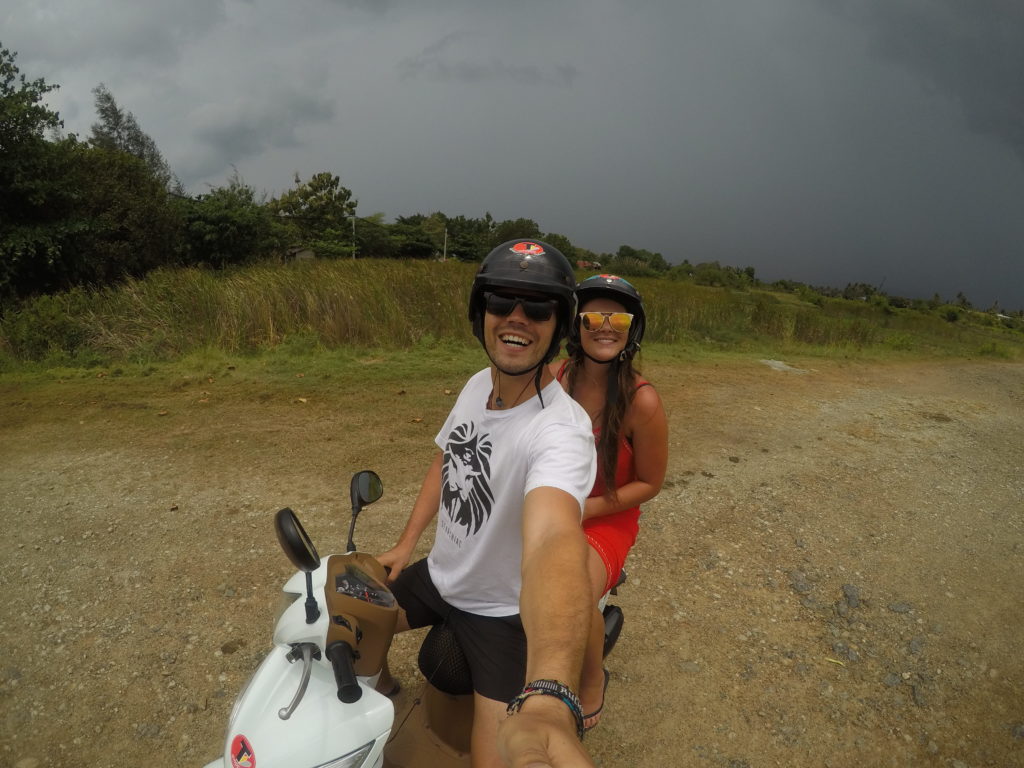 Next up, jump back on your scooter and drive about 20-30mins to the other side of the island to do the cable car ride and skybridge. We opted for the 'glass bottom' ticket, meaning our cable car would have a glass bottom. With this ticket you also get to go in the express lanes and you also get access to the SkyDome, SkyRex, and 3D Art. The ticket was $105RM per person (less than $30pp).
You can get this same package without the glass bottom and without the express lane for $75RM (or $45RM if you're Malaysian). And then to get the express lane is an additional $50RM pp.
Because no one else seemed to get the glass bottom tickets, we were lucky enough to always have the sky cab to ourselves! Without even needing to pay for the high-end private gondola tickets. So if your budget allows for it, it's definitely worth spending that little bit extra on the Bottom Glass Gondola ticket. The lines here get super long, and no doubt you will be jammed into the gondolas with lots of randoms.
And a heads up, these tickets don't include the skybridge ticket. You get these tickets once you've gotten to the end of the gondola ride. They're about $15RM pp. It's touch and go whether you will get a beautiful clear view from the bridge or if you'll be surrounded by dense cloud… Our ride on the gondola was stunning… Only to then be lost in the clouds while on the bridge. Either way, it's a fun time!
To wrap up your day, head back to Cenang for sunset and dinner.
WHERE TO EAT:
For sunset drinks and bites, I recommend heading to the Nest rooftop. From here you get a wicked view of the beach, town, and mountains. It's a great way to unwind at the end of the day.
Heads up though, there is the Nest on the beach restaurant as well as Nest rooftop. They're not far from one another but usually google maps will take you to the one on the beach.

Oh and another note is that alcohol isn't sold at the bar on the rooftop (not sure if you can call it a bar then haha). But what you can do is buy some beers from the store down the road and bring it up to the rooftop with you. You just will need to pay a small corkage fee.
A little further up the road from the Nest rooftop is an amazing Indian restaurant called Spice and Rice. The food was soooo good and authentic. They also have Thai and Mexican if Indian isn't your flavour. The staff here were lovely, but honestly I couldn't get over how good my meal was. I'm salivating right now just thinking about it!
All down the main Cenang strip are restaurants. And I think in Malaysia it's hard to go wrong with the food here… It's all just so good!

WHERE TO STAY:
If you're after some budget friendly accommodation, there are many hostels and home stays in Langkawi for cheap prices. For traveling through South East Asia, using Agoda to find cheap accommodation is the best option.
For mid range accommodation, I recommend Resorts World, Langkawi. This is where we stayed and we payed $60NZD/night. This was on a Hotwire deal  while using my E-bates booking trick so we got a good discount as well as close to 10% money back on our booking. Resorts World is about a 5-10minute drive out of Cenang but they offer free shuttles throughout the day as well as organising a scooter rental for you if you wish to do that. It's right on the water and nice and quiet so it's perfect for some R&R, romantic time, or for families.
For the high end luxury accommodation, Langkawi has several to choose from. Four Seasons Resort, Langkawi is right on the  beautiful beach of Tanjung Rhu and is top of the line accommodation so you can't go wrong with that!
OTHER THINGS TO KNOW:
Langkawi is super hot! So be sure to pack light clothes and always carry a water bottle with you to avoid dehydration. Sun block is a good idea too… I'm not usually one to burn too easily, but my shoulders got really burnt especially when riding on the scooter all day.
If you want to stash up on cheap alcohol, Langkawi is the place to do it! There are duty free stores all over this island and it will be the cheapest alcohol you'll find while in Malaysia. So if you have room in your bags and you like to drink, consider stashing up while here.
That's it folks! Have a fabulous 2 days  in Langkawi, Malaysia 🙂